Alleghany, Va., C&O Station
Scale: HO (1:87:1)
Price: $89.95
Era: Post-1920
Manufacturer: Produced by Southern Heritage Models exclusively for the C&O Historical Society, chessieshop.com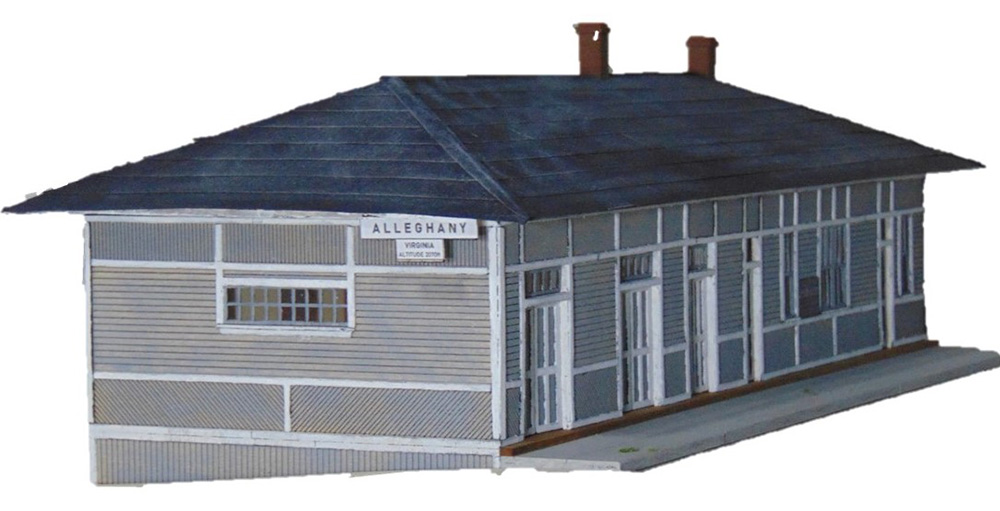 Alleghany, Va., C&O station features:
Laser-cut parts
Two waiting rooms
Wide eaves
Weatherboard (clapboard) siding
Copy of C&O Magazine article "C&O's Last Standard Station Design" from December 2010 included for reference
Release date: Available now
News & Products is a regular feature of Trains.com for model railroad operators and builders to get the latest information about locomotives, freight cars, passenger cars, tools, track, and more. Model railroad product news may include HO, N, O, S, and Z scales. Product release dates and prices will vary according to each manufacturer.
If you are a manufacturer and have new product releases, please email Senior Editor Cody Grivno at cgrivno@kalmbach.com for more information.