40-foot high-cube intermodal container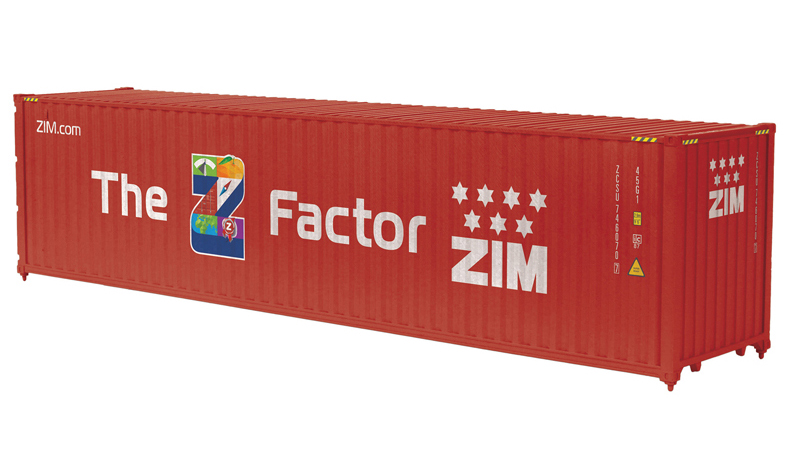 Scale: O (1:48)
Price: $26.95; eight-pack, $215.60
Era: Present day
Manufacturer: Atlas Model Railroad Co., Inc., 378 Florence Ave., Hillside, NJ 07205, 908-687-0880, shop.atlasrr.com
Features:
Detailed door rods, landing pads, and corner posts
Based on International Organization for Standardization Type 45G1
Available fourth quarter 2022
Road Names: ZIM (Z Factor, brown and white), CMA CGM (blue and white), Global (brown and green), Hapag-Lloyd (orange and blue), HMM (brown and white), Turkon (red, white, and blue), Ocean Network Express (Cherry Blossom Magenta and white), and Seaboard Marine (blue and white). Four container numbers per paint scheme. Two eight-pack assortments also available.
Company Information: Atlas Model Railroad Co. produces model train equipment in HO, N, O, and Z scales. The company's headquarters are in Hillside, N.J.
Reproduced from the Spring 2022 Atlas O Premier catalog
News & Products is a regular feature of Trains.com for model railroad operators and builders to get the latest information about locomotives, freight cars, passenger cars, tools, track, and more. Model railroad product news may include HO, N, O, and Z scales. Product release dates and prices will vary according to each manufacturer.
If you are a manufacturer and have new product releases, please email Group Technical Editor Cody Grivno at cgrivno@kalmbach.com for more information. Click the following link to view more News & Products.