Motive Power Industries MP36PH-3C diesel locomotive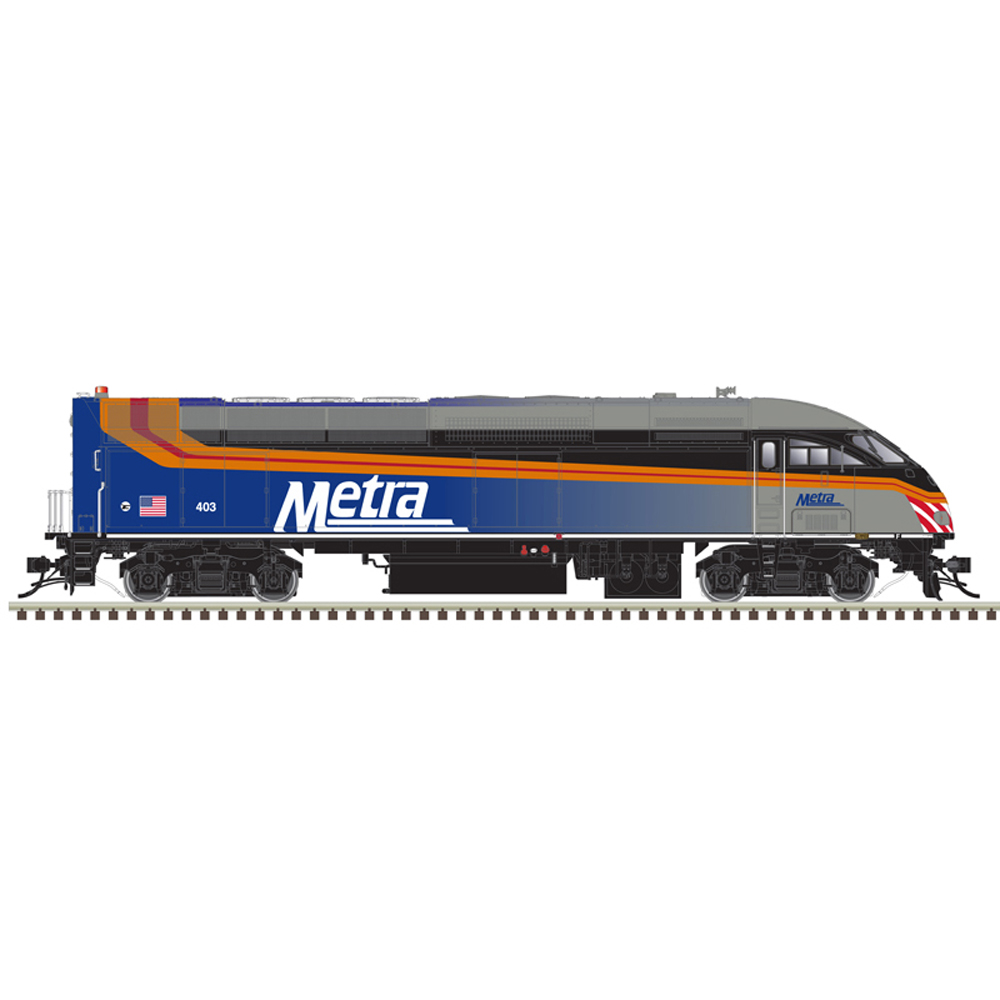 Scale: HO (1:87.1)
Price: Direct-current model with speaker and ditch lights, $229.95; with dual-mode ESU LokSound sound decoder, $339.95. Add $10 for MBTA models.
Era: Present day
Manufacturer: Atlas Model Railroad Co., 378 Florence Ave., Hillside, NJ 07205, 908-687-0880, shop.atlasrr.com
 Motive Power Industries MP36PH-3C diesel locomotive features:
Die-cast metal underframe
Ditch lights and in-cab light
Five-pole skewed armature motor with dual flywheels
Golden-white light-emitting-diode headlights
Metal couplers
Multiple unit and trainline hoses
Recommended radius with Atlas passenger cars: 22"
Separate, factory-installed windshield wipers and metal grab irons
Scheduled for release in second quarter 2023
Road names: Metra (silver, blue, and black in three road numbers, Milwaukee Road and Rock Island heritage schemes in one number each); MBTA (purple, gray, black, and yellow in two numbers), Metrolink (white and blue in three numbers), and West Coast Express (blue, yellow, and white in one number).
News & Products is a regular feature of Trains.com for model railroad operators and builders to get the latest information about locomotives, freight cars, passenger cars, tools, track, and more. Model railroad product news may include HO, N, O, S, and Z scales. Product release dates and prices will vary according to each manufacturer.
If you are a manufacturer and have new product releases, please email Senior Editor Cody Grivno at cgrivno@kalmbach.com for more information.