May 2022
The May 2022 issue of Model Railroader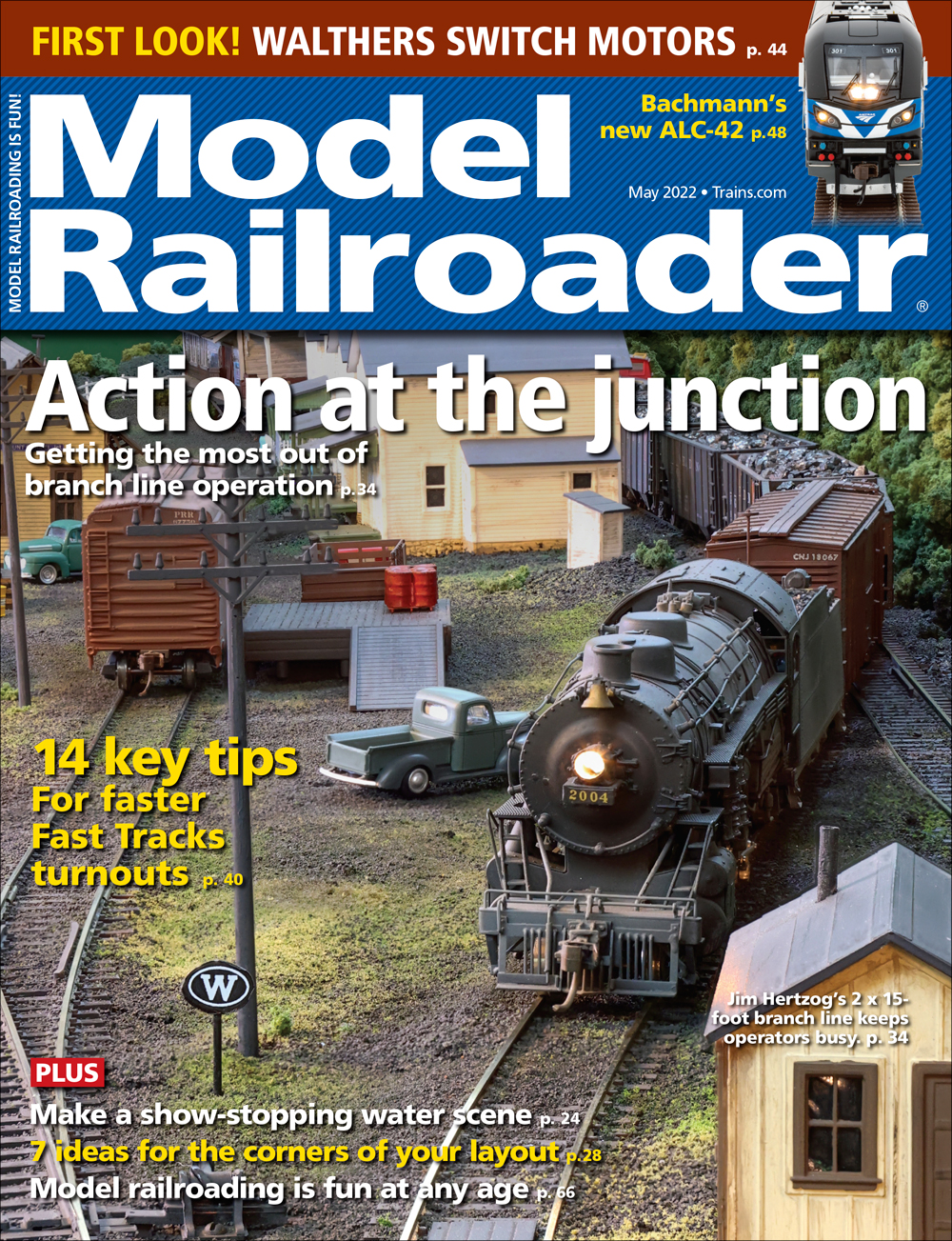 Featured
In this Issue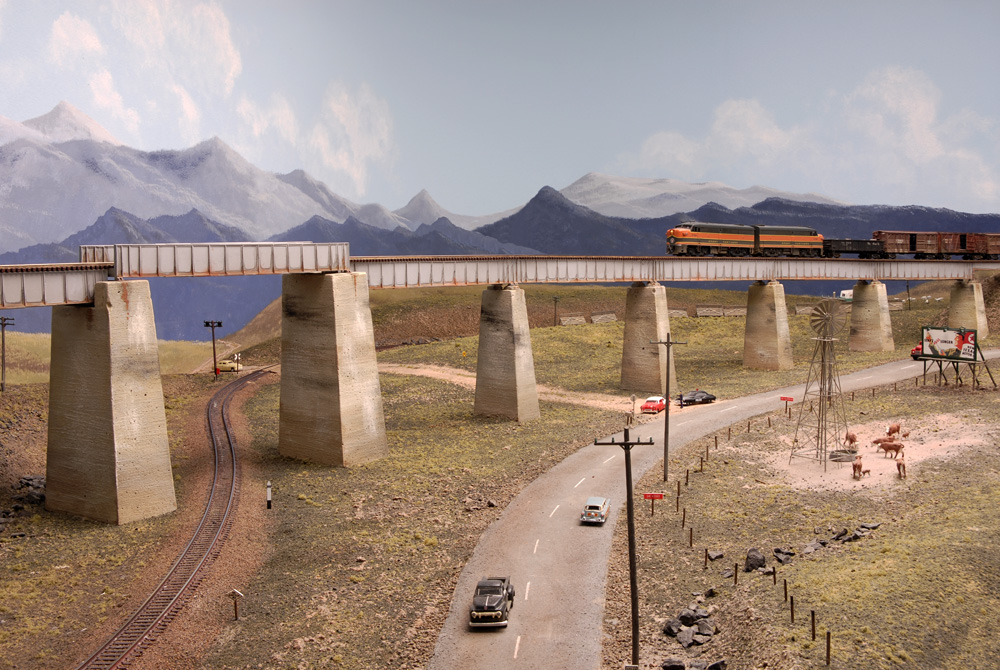 7 tips for dealing with corners
Make those right angles less obvious with these layout-tested techniques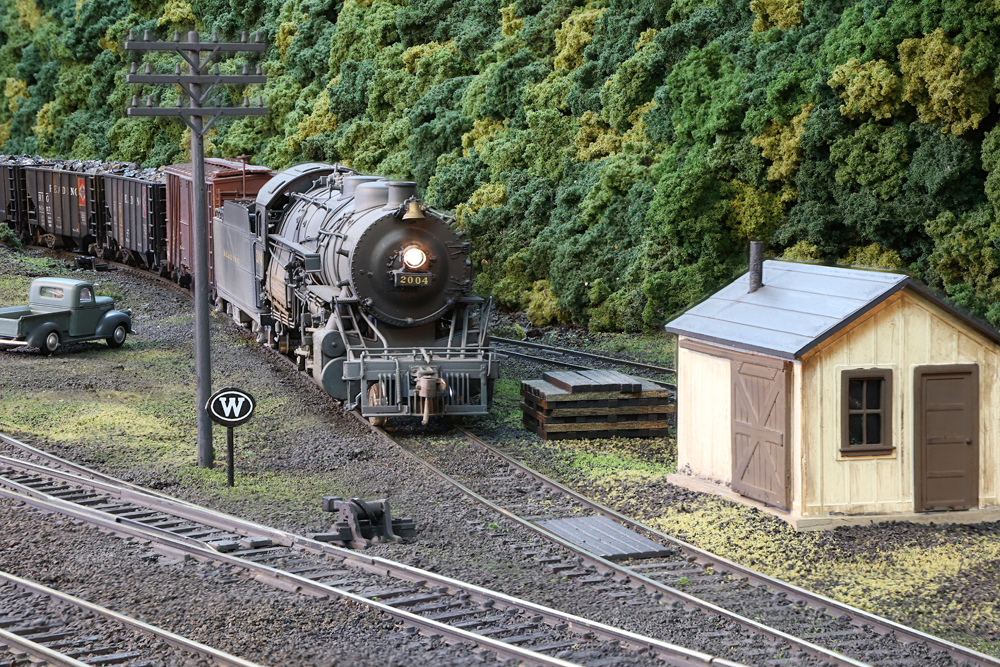 Action at the junction
Wherever two lines meet, you'll find lots of operation potential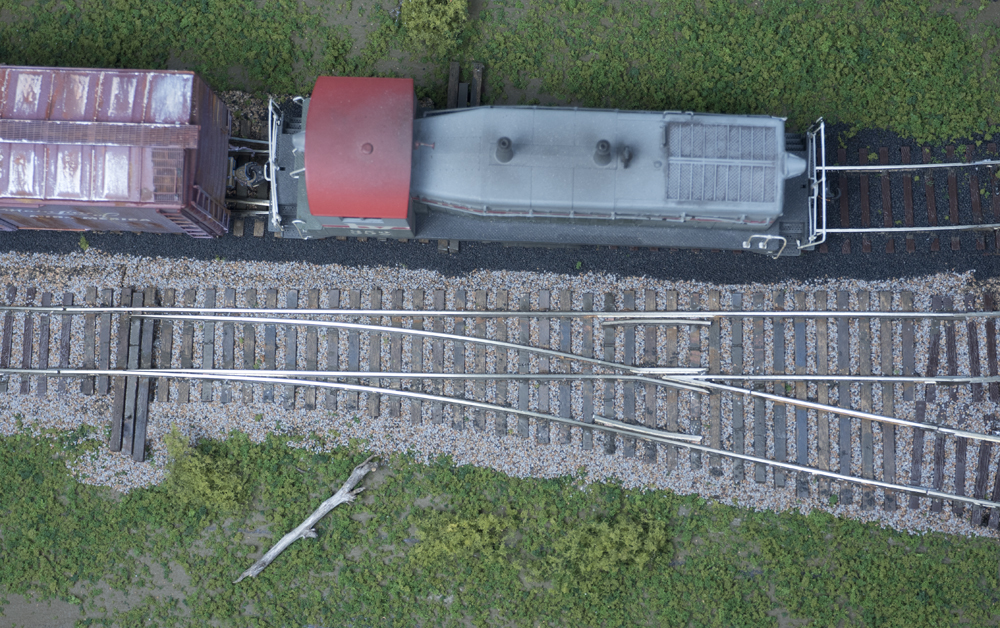 14 ways to make Fast Tracks turnouts faster
Also in this issue:
ON TRAINS.COM, pg. 6
The latest features on our website
FROM THE EDITOR, pg. 8
Things to see and places to go – at last
NEWS & PRODUCTS, pg. 12
Amherst Railway Society Railroad Hobby Show report
ASK MR, pg. 18
What does a scale test car do?
STEP BY STEP, pg. 24
Realistic water under the bridge
DCC CURRENTS, pg. 44
Walthers servo-based switch machines
PRODUCT REVIEWS, pg. 48
HO scale ALC-42 Charger by Bachmann, ScaleTrains.com MultiMax auto rack in N scale, and more
ON OPERATION, pg. 54
Headscratcher, or brief and clear?
TRACKSIDE PHOTOS, pg. 56
INDEX OF ADVERTISERS AND CARTOON, pg. 65
TRAINS OF THOUGHT, pg. 66
Remaining flexible as we "grow"