June 2021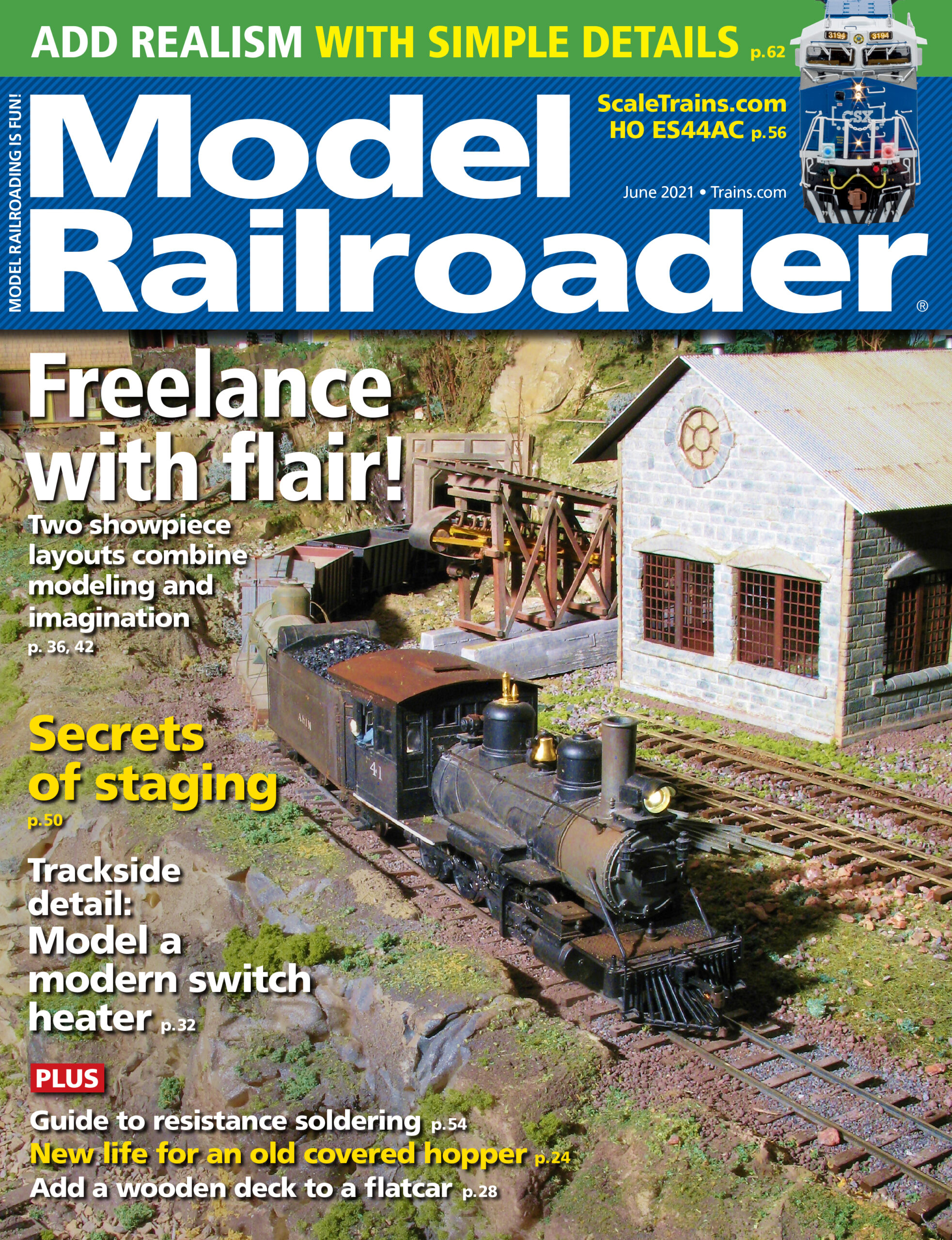 Featured
In this Issue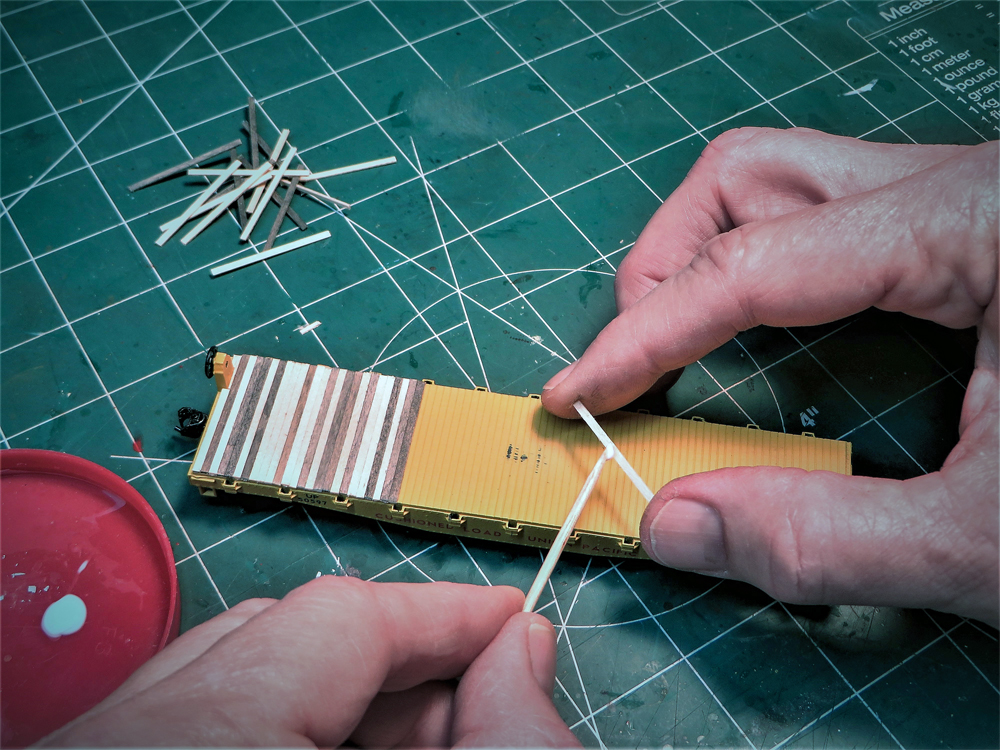 Add a wood deck to a flatcar
Use stained stripwood to enhance ­injection-molded plastic models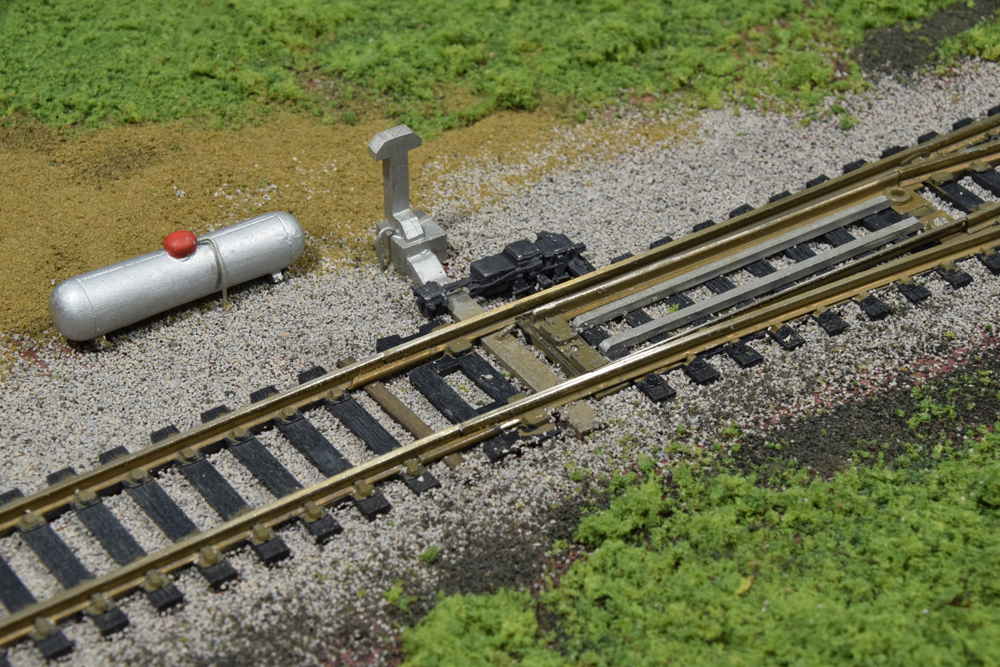 Modeling a switch heater
This lineside detail is a common sight in snowy climes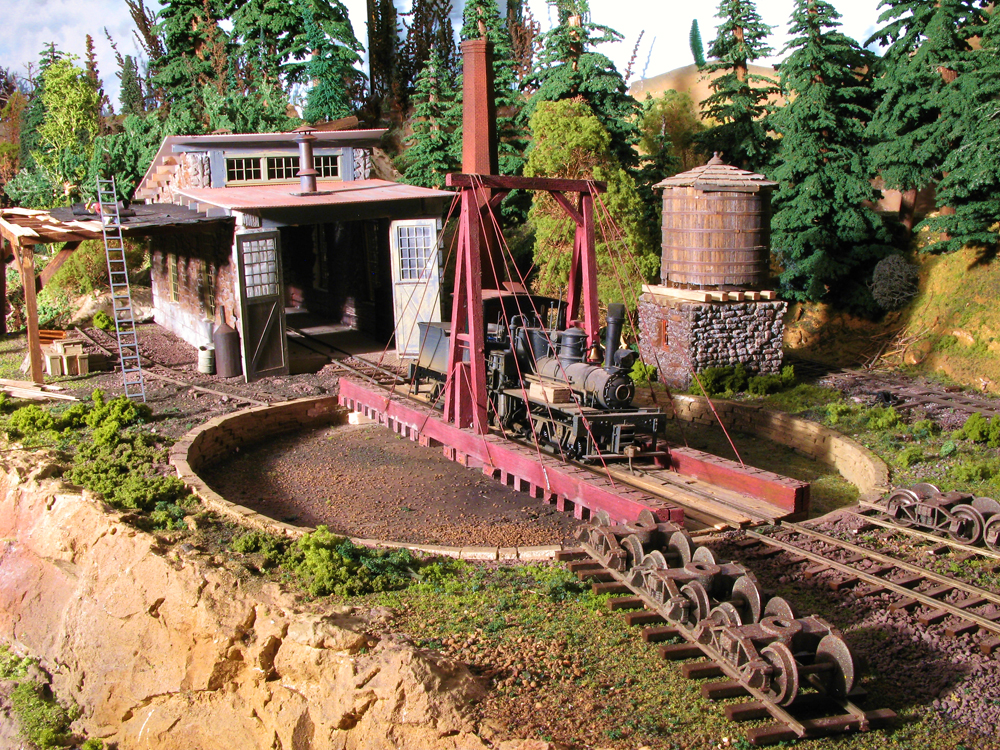 A Michigan mining road in On30
A chance reunion with a fellow ­modeler led to the freelanced Ashland & Iron Mountain RR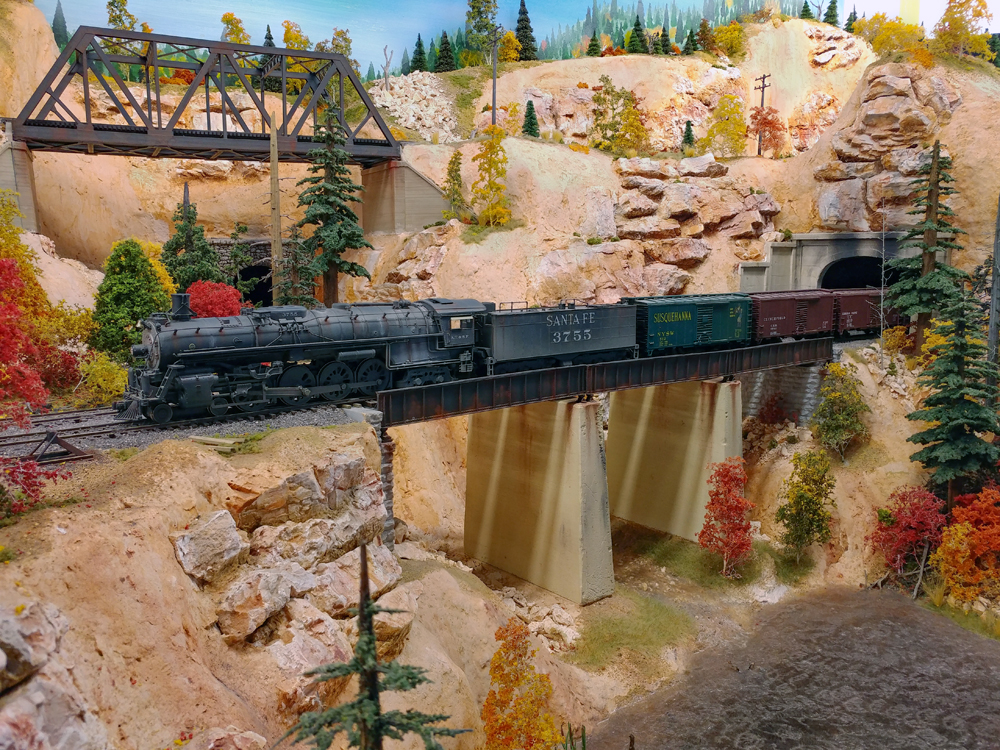 Taking a journey on the Stone Canyon RR
The HO scale layout helped develop skills and friendships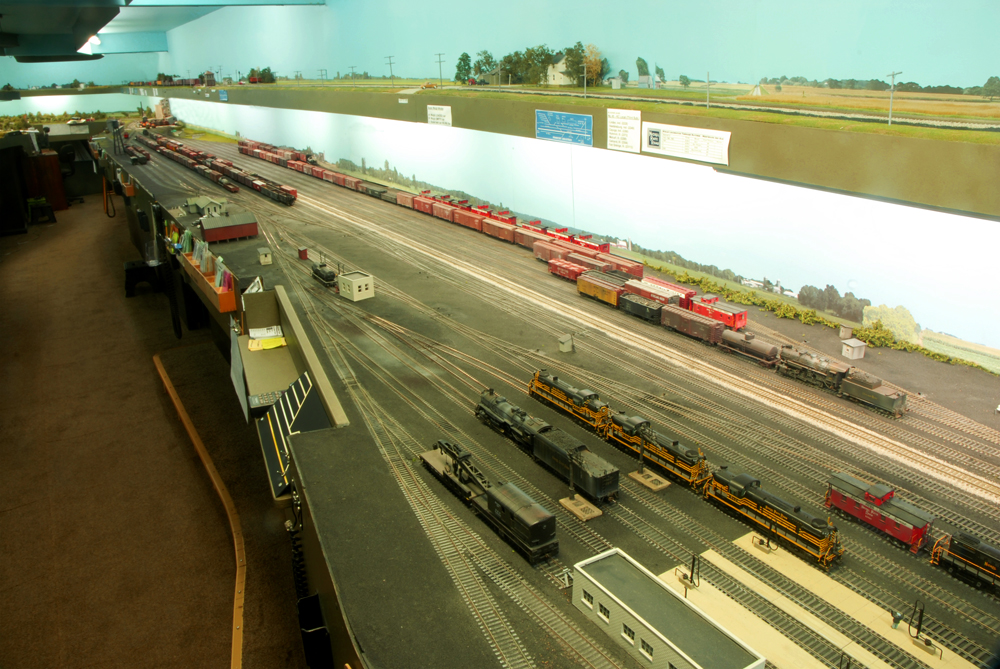 Secrets of staging yards
Hidden vs. visible. Fiddle yards or passive. Which is right for you?
Also in this issue:
ON TRAINS.COM, pg. 6
The latest features on our website
FROM THE EDITOR, pg. 8
Even better than the real thing

NEWS & PRODUCTS, pg. 12
Hobby industry news

RAILWAY POST OFFICE, pg. 18
Letters from our readers
ASK MR, pg. 20
Why were so many hoppers parked in the middle of nowhere?
REHAB MY RAILROAD, pg. 24
New life for an old covered hopper
DCC CURRENTS, pg. 54
Resistance soldering for track feeders
PRODUCT REVIEWS, pg. 56
ScaleTrains.com HO ES44ACs, Athearn ­Genesis 2.0 HO scale SD80MAC, and more
ON OPERATION, pg. 62
Sign, sign, everywhere a sign
TRACKSIDE PHOTOS, pg. 64
INDEX OF ADVERTISERS AND CARTOON, pg. 73
TRAINS OF THOUGHT, pg. 74
Coping with truncated structures