Enjoy these two vintage N scale track plans, taken from the 1969 Kalmbach Media book N Scale Model Railroad Track Plans. These two layouts were in a chapter called "Permanent Railroads."
Download the PDF containing both track plans.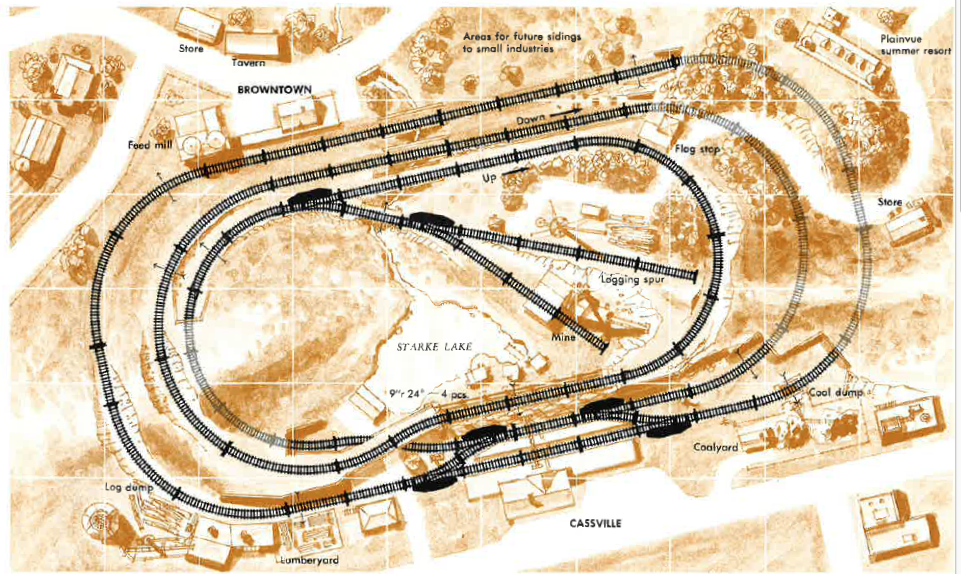 The Dapperling Railroad
This line serves Cassville, Browntown, a mine, and a logging operation. During the summer, limited passenger service is provided between Cassville and the road leading to the Plainvue Resort.
Cennpen Railroad, helper district
This mountainous layout uses helper engines to pull the motive power up steeper grades. You can build this layout on one level, using a crossing as shown. If you want more realism, you'll have to raise a good portion of the track. This will require an overpass instead of a crossing, as shown in the elevated version.