The colorful world of patchout equipment you can model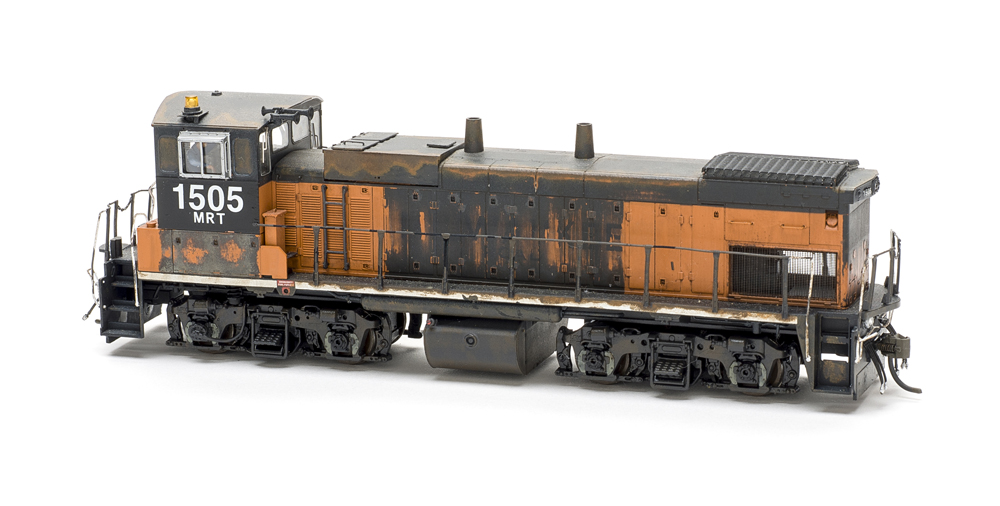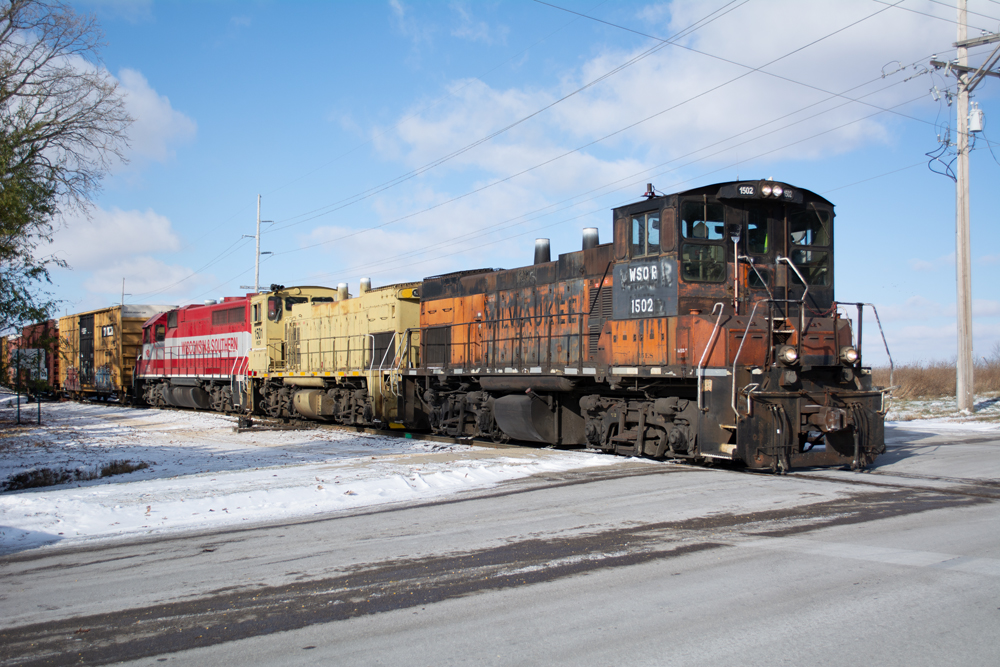 Patchout equipment you can model: I remember when I placed Milwaukee, Racine & Troy MP15AC no. 1505 on our HO scale staff layout for the first time. Andy Sperandeo looked at the model, shook his head, and said, "Cody, there was a time when the Milwaukee, Racine & Troy took pride in its equipment." Though patchouts may be unsightly to some, it's the railroading I grew up with and continue to see today. My inspiration for the MR&T unit came from the MP15ACs that Wisconsin & Southern (WSOR) had recently acquired. When the end-cab locomotives arrived on the property, they were still in the "bandit" scheme Soo Line applied back in the 1980s. The four-axle units had slightly newer patches on the cab where the WSOR reporting mark and road number were applied.
Let's take a look at some examples of patchout equipment I've come across in my railfanning journeys. I'll also share some resources for modeling this colorful equipment.
Patchout locomotives
With the various mergers that have taken place, patchout locomotives have become commonplace on today's railroads, especially the BNSF Ry. and Union Pacific. Repainting a fleet of locomotives takes time. It took Burlington Northern seven years to get all of the locomotives from the Chicago, Burlington & Quincy; Great Northern; Northern Pacific; and Spokane, Portland & Seattle into the newly formed railroad's Cascade Green-and-black scheme.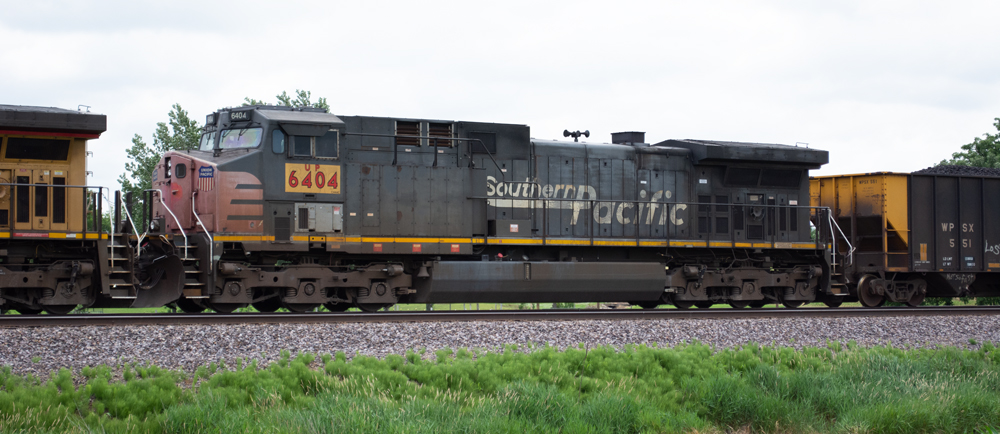 Patchouts make it possible to get locomotives renumbered quickly without the need for a full repaint. Take, for example, Union Pacific AC4400CW no. 6404. The unit was built as Southern Pacific no. 349 in October 1995. On January 28, 2005 it was renumbered UP 6404. The six-axle road locomotive retained its scarlet-and-gray paint during the renumbering. Armour Yellow patches with the UP reporting mark and road number were placed under the cab. On the nose, the white "SP" was painted over and two UP heralds were applied. A yellow sill stripe replaced the original white stripe.
How to model a patchout locomotive
Kim Nipkow shared how he applied Union Pacific renumbering patches to an HO scale Southern Pacific General Electric C44-9W in his story "How to model a patched-out locomotive" in the December 2014 issue of Model Railroader. Using a simple four-step process, he converted a Kato model decorated for SP into a unit renumbered into the UP fleet. Kim's techniques can easily be adapted to other modeling scales.
If you don't feel tackling a patchout like this on your own, there are off-the-shelf options. Athearn recently announced that its offering two AC4400CWs in the UP patchout scheme, no. 6193 and no. 6289. The HO scale models, scheduled for release in April 2023, are offered in direct current with a 21-pin NEM connector and with a dual-mode SoundTraxx Tsunami2 sound decoder.
Patchout freight cars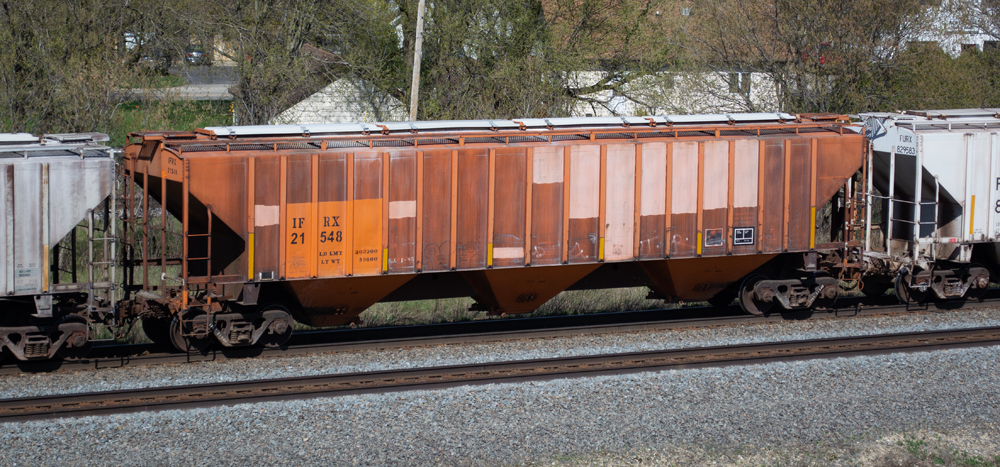 Patchout freight cars can be found on railroads throughout the United States, Canada, and Mexico. In my time trackside, I've seen a wide variety of patchouts. The simplest is where the original reporting mark is patched over and the new owner's mark is applied. At the other end of the spectrum, the reporting mark, road number, and herald are all patched out and a new reporting mark and road number is applied, as in the photo above. That's why referring to prototype photos is a must when modeling patchout freight cars.
How to model patchout freight cars

There are countless ways to model patchout freight cars. For some ideas, check out the following MR articles:
Most of the major model manufacturers have produced or currently offer patchout freight cars. A few examples include the Walthers HO scale East Erie Commercial Evans 4780 three-bay covered hopper, Athearn N scale Burlington Northern FMC 50-foot offset-double-door boxcar, and Atlas Trainman HO scale Midwest Railcar Thrall 4750 three-bay covered hopper.
Patchouts as rebranding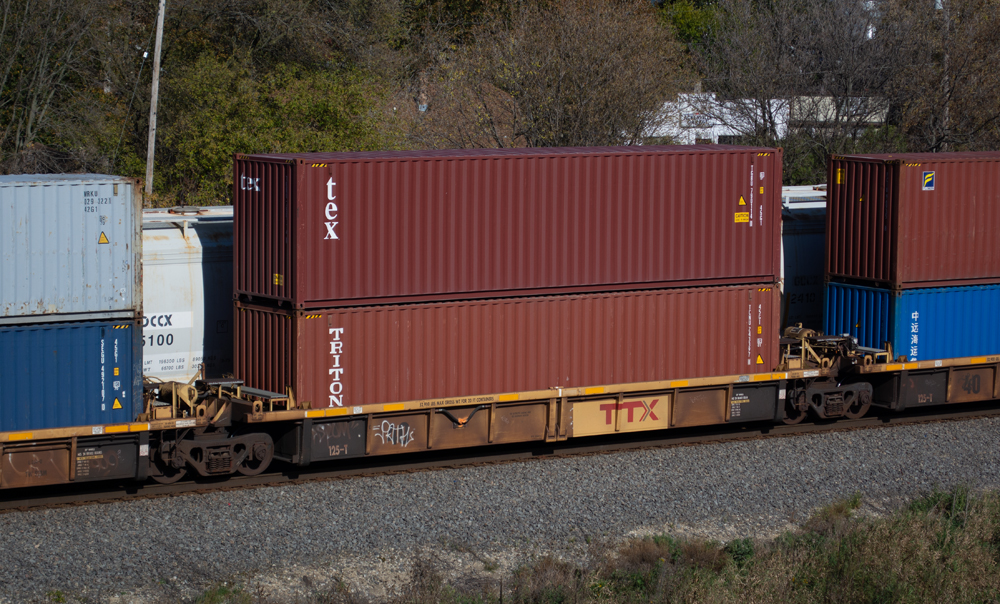 Though patchouts most often reflect a change of ownership, they're occasionally used when a railroad or company changes its branding. When TTX adopted its new "Forward Thinking" logo in 2008, many cars were rebranded without being repainted. A yellow paint patch was applied over the previous black-and-white logo and the new logo applied on top. Montana Rail Link (MRL) used a similar technique when it replaced its original herald with the Washington Companies logo.
How to model rebranding patchouts
Modeling rebranding patchouts can be done with the techniques covered in the stories referenced above. If off-the-shelf options are more your speed, Atlas Model Railroad Co. has HO scale TTX 53-foot articulated well cars with the rebranding patchout coming in the fourth quarter this year. Micro-Trains Line Co. offered MRL boxcars with the patched Washington Companies logo in a four-pack (N scale, no. 993 05 670) and a two-pack (Z scale, no. 994 05 250). The boxcars are sold out at the manufacturer but may still be available at hobby shops.
Next time you're railfanning, be on the lookout for patchout locomotives and freight cars. Your next modeling project may roll right into your viewfinder.