Electro-Motive Division's NW5 history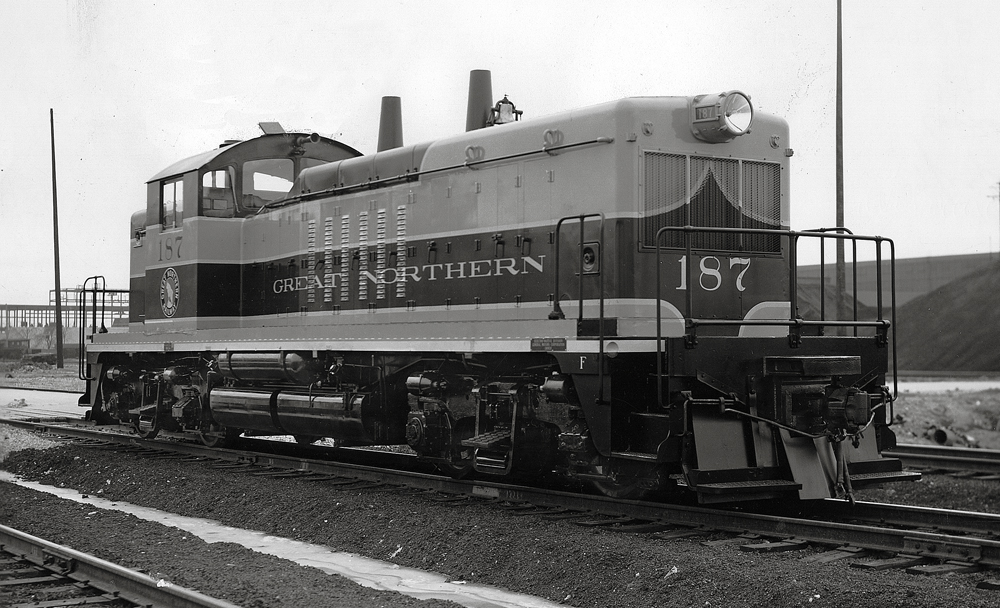 Electro-Motive Division's NW5: Steam was still king when Electro-Motive Division (EMD) produced the NW5 diesel locomotive. However, railroads were taking note of the economy of performance offered by the various yard diesels entering the marketplace. This led railroads to approach EMD about the possibility of constructing low-cost diesels that could be used for local and branch line service – basically, they wanted what would later become known as the road switcher.
Electro-Motive Division responded to those requests with the NW5. Marketing literature from EMD described the NW5 as a "passenger terminal locomotive," likely aimed at rival builder Alco and its RS1. Basically, EMD took its NW2 yard switcher, put in on a lengthened frame, and added a steam generator. The F-type trucks made it suitable for road service.
Production of the NW5 lasted three months, from December 1946 to February 1947.
The four-axle locomotive was rated at 1,000hp and was fitted with a 12 cylinder 567B diesel engine, a D-4 generator, and four D-7 traction motors. The NW5 had a top speed of 65 mph.
Only 13 NW5s were produced. Though the locomotive wasn't a big seller, EMD would continue exploring this market on its way to developing the road switcher. The builder scored huge successes with the GP7 (more than 2,600 produced from October 1949 to May 1954) and GP9 (more than 3,400 built between January 1954 and December 1959). In many ways, the NW5 was the wrong locomotive built for the right reasons.
NW5 owners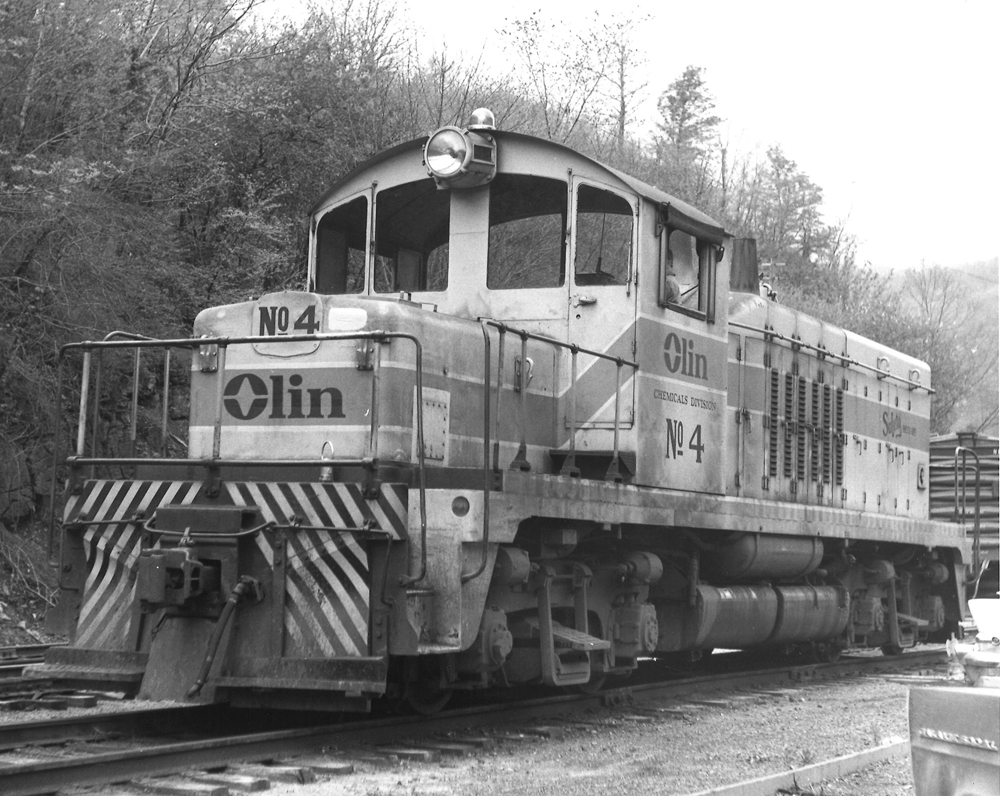 The three original owners of the NW5 were Great Northern (10), Union Belt of Detroit (2), and Southern Ry. (1)
Great Northern's NW5 fleet, numbered 186-195, stayed intact through the Burlington Northern merger in March 1970. The locomotives were renumbered 986 through 995 on the BN. Most of the NW5s worked branch lines in Minnesota and North Dakota. Two, and later three, units were assigned to the west end of the BN, working lines in Washington, Idaho, and British Columbia.
Burlington Northern retired its fleet of NW5s between November 1981 and July 1982. Some units wound up on shortline and industrial railroads, while others were scrapped.
Union Belt of Detroit Nos. 1 and 2, both lettered for Fort Street Union Depot, were sold off to new owners. No. 1 went to Olin-Mathieson Chemical Co. The NW5 worked at the company's plant in Saltsville, Va., through 1972. The locomotive had its steam generator removed, short hood chopped, and cab modified.
Union Belt of Detroit No. 2 was sold to Mississippi Export RR. It later worked at for Gardiner Phosphate Co. in Florida.
Southern Ry. No. 2100 was used in and around the New Orleans, La., area during its career. The locomotive was retired in 1979. After a brief stop at the Tennessee Valley Railway Museum, the NW5 was acquired by the Massachusetts Central.
NW5 survivors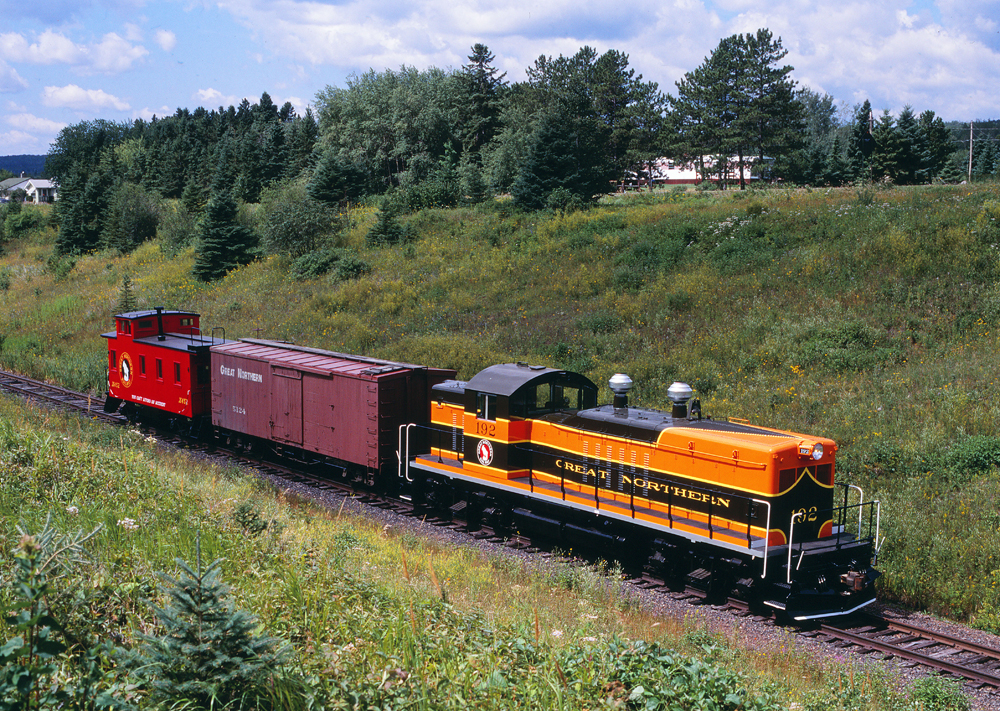 Examples of NW5s from the three original owners are still around, two in operating condition. Great Northern No. 192 is part of the fleet at the Lake Superior Railroad Museum in Duluth, Minn. It's used to pull various trains for the museum.
Massachusetts Central No. 2100, the former Southern Ry. unit, still earns its keep moving freight trains on the 26-mile line that runs between Palmer and South Barre in the south central part of Massachusetts. A photo gallery of the 2100 can be found here.
Union Belt of Detroit No. 2 is preserved at the Florida Railroad Museum in Parish. The locomotive is on static display, though the museum's website notes they'd like to return the unit to operating condition.
The cab and both hoods of BN No. 994 (ex-GN No. 194) are resting on top of a former Minneapolis, Northfield & Southern boxcar in Council Bluffs, Iowa. The 994 last operated on the Council Bluffs Ry., a subsidiary transportation holding company OmniTRAX.
The fate of the other nine NW5s isn't entirely clear, though it's presumed they've all been scrapped.
Modeling the NW5
For many years, they only way to get Electro-Motive Division's NW5 in HO scale was to purchase a brass import, such as those offered by The Division Point Inc. and Overland Models. Models from both manufacturers can still be found on the secondary market.
Pacific Northwest Resins offered an unpainted resin NW5 kit in HO scale, consisting of a shell, frame, and fuel tank. The model was designed to accept the motor and trucks from a Proto 2000 Electro-Motive Division GP7, GP9, and GP18 diesel locomotives. KV Models produces a detail set to go with the kit.
If you're interested in kitbashing an NW5, prototype drawings can be found in the June 1968 issue of Model Railroader, the Model Railroader Cyclopedia: Vol. 2, Diesel Locomotives (Kalmbach Media, out of print), and the Burlington Northern 1974-75 Annual (Motive Power Services, 1975).