---
If you're new to the hobby, you might be wondering why some modelers change the couplers on their trains. Couplers are the devices that connect individual locomotives and rolling stock together while playing a critical role in determining the realism and reliability of a model train. To put it simply, some model railroaders choose to change the couplers that come on their railcars to improve their performance or look so that they more closely resemble the prototype. With that in mind, let's explore the reasons behind this practice, as well as the various brands that offer replacement couplers, plus their pros and cons.
The primary reason that some model railroaders choose to change couplers is to improve their realism. In the past, most manufacturers of HO and N scale included what was called the "horn hook" coupler. It was invented in the 1960s as a simplified version of couplers used on real trains, consisting of a plastic hook that extends from one railcar and connects to a loop on the other. The horn hook is not very realistic, but it is functional and easy to use, making it a popular choice for beginners and young hobbyists.
It's important to note that horn hooks are not compatible with other types of couplers, which can limit operational flexibility. In addition, they're not very secure and can come apart easily, especially on trains with long or heavy cars. Some modelers choose to replace the horn hook type with more realistic and reliable alternatives, such as couplers from either Kadee or Micro-Trains. These alternatives are made of metal, which reduces the likelihood of derailments and other issues that can disrupt operations.
The development of more realistic and reliable couplers also played a role in the industry switch from horn hook to a new style known as knuckle couplers. These couplers were designed to be more true-to-life, and they offered better performance and reliability than their predecessor. They also allow for greater compatibility which was important as modelers began building more complex layouts with multiple trains, locomotives, and rolling stock.
Finally, the transition from horn hook couplers was also driven by changes in the hobby itself. As model railroading became more popular and sophisticated, hobbyists began to demand more realistic and detailed models. The manufacturers responded by offering more accurate and detailed products with more realistic couplers.
As mentioned, there are several brands that offer replacement couplers for most models, each with its own advantages and disadvantages. Kadee is one of the most popular brands and offers a wide variety of options for different types of trains. Its coupler replacements are known for their reliability and realistic appearance, while also being compatible with a variety of other types.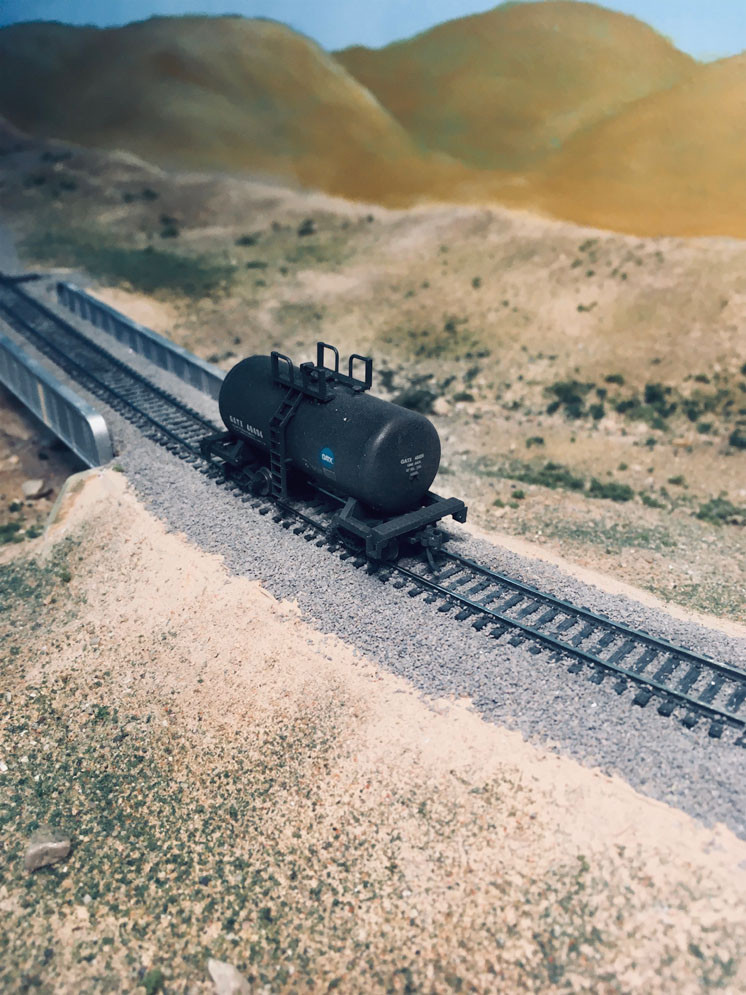 ---
Micro-Trains is another popular brand that's known for its high-quality construction and smooth operation of couplers. Micro-Trains' product line is compatible with Kadee's, making them a good choice for model railroaders who want to mix and match different types of trains on their layouts.
Sergent Engineering is a relatively new player in the world of replacement couplers but has quickly gained a following among hobbyists who value realism and reliability. The manufacturer's products are unique in that they replicate the operation of real train couplers, allowing for a more realistic and satisfying operating experience. However, Sergent couplers tend to be slightly more expensive than other brands and require a fair amount of skill to install and operate correctly.
It is worth noting, however, that opinions on couplers can vary widely, and there is no one "best" for every situation. Some hobbyists may prefer the brands listed above for their ease of use or compatibility with certain types of trains, while others may prefer factory-equipped couplers like those found on Atlas and ScaleTrains models. Ultimately, the choice of couplers will depend on a variety of factors, including personal preference, the type of trains being used, and the requirements of one's own model railroad.