If you model the modern era like me, you may still have some equipment in your collection that doesn't fit the era. Maybe you are a fan of one of the famous steam locomotives operating today, such as Nickel Plate Road No. 765 or Union Pacific's Big Boy. Or maybe you have another steam engine or old diesel engine that you want an excuse to run, but prototypically. Why not operate an excursion train? It's my favorite way to operate steam locomotives on a modern layout!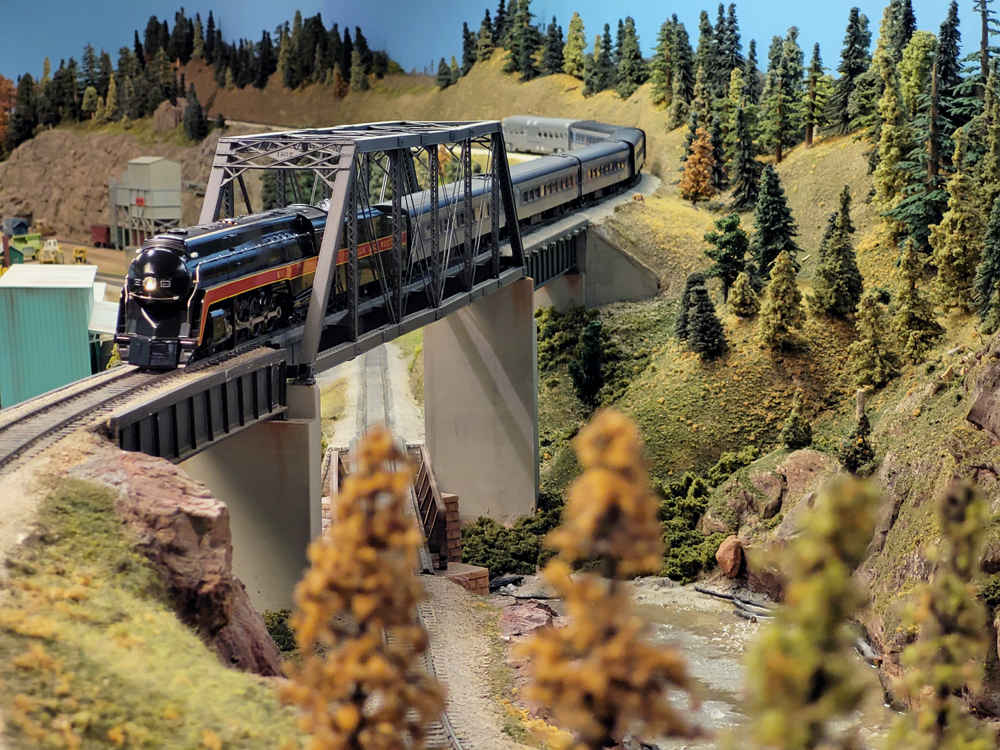 I love steam
It's true, I love steam, but there's a caveat. I love steam in the 21st century. Growing up in the 2000s, I never had the opportunity like many to see railroads operate steam locomotives on the mainline during the transition era or earlier. Instead, I had a front row seat to Norfolk Southern's 21st Century Steam program in the early 2010s. Specifically, I was able to watch a lot of NKP No. 765's movements across Ohio and Indiana during the program.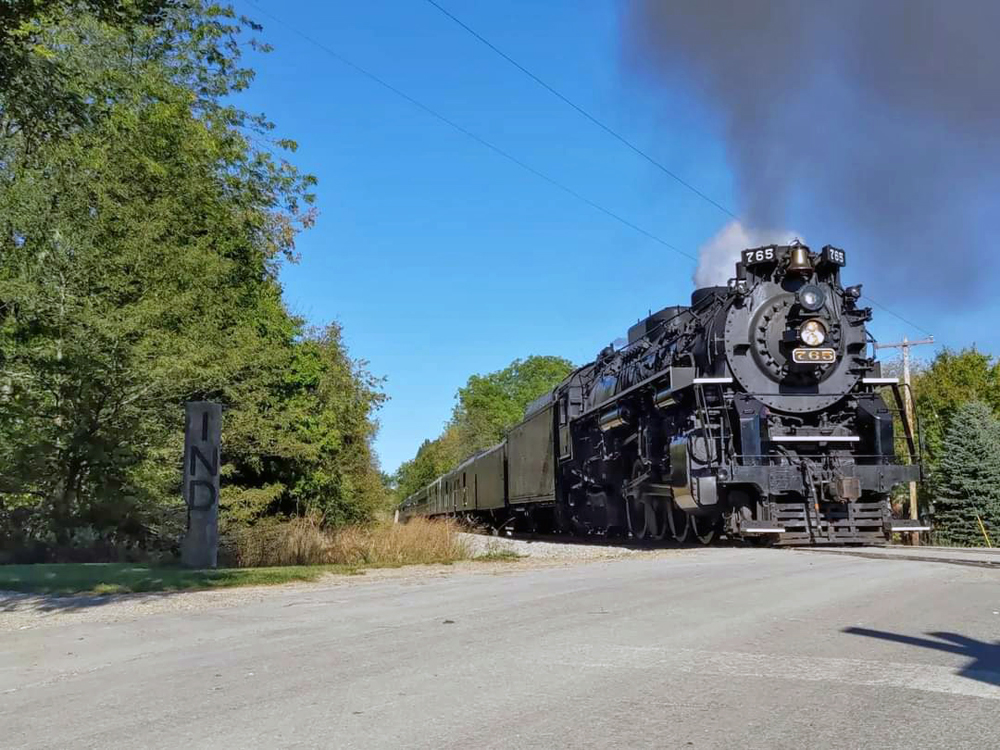 It doesn't take much
Seriously, you don't need a turntable and roundhouse to model modern steam excursion service. Most of the time the steam engine is away from home anyways. For example, NKP No. 765 is spending the summer on the Indiana Northeastern Railroad operating excursions between Angola, Ind. and Edon, Ohio, and Hillsdale, Mich. During these Indiana Rail Experience excursions, the locomotive makes its home in Hudson, Ind. for the summer when not in service. There, the locomotive has access to coal and water. All you need for a mainline steam operation is a water tank or truck and coal bunker with a way to get the coal in the tender such as an excavator. Even a fire hydrant can be used to add water in the tender. If you operate an oil or wood burning steam locomotive, change out coal for either fuel.
What kind of rolling stock?
Any kind of passenger car. Yes, there are some specifications and regulations that passenger cars must follow when being pulled by Amtrak in private car service, but it's your layout, so run whatever passenger cars you want. They don't have to match, as most of these organizations lease or borrow passenger cars from other organizations. Since steam locomotives don't have head end power, most of these trains also utilize a generator car for power. This is a baggage car or other car that has had a generator or two placed inside.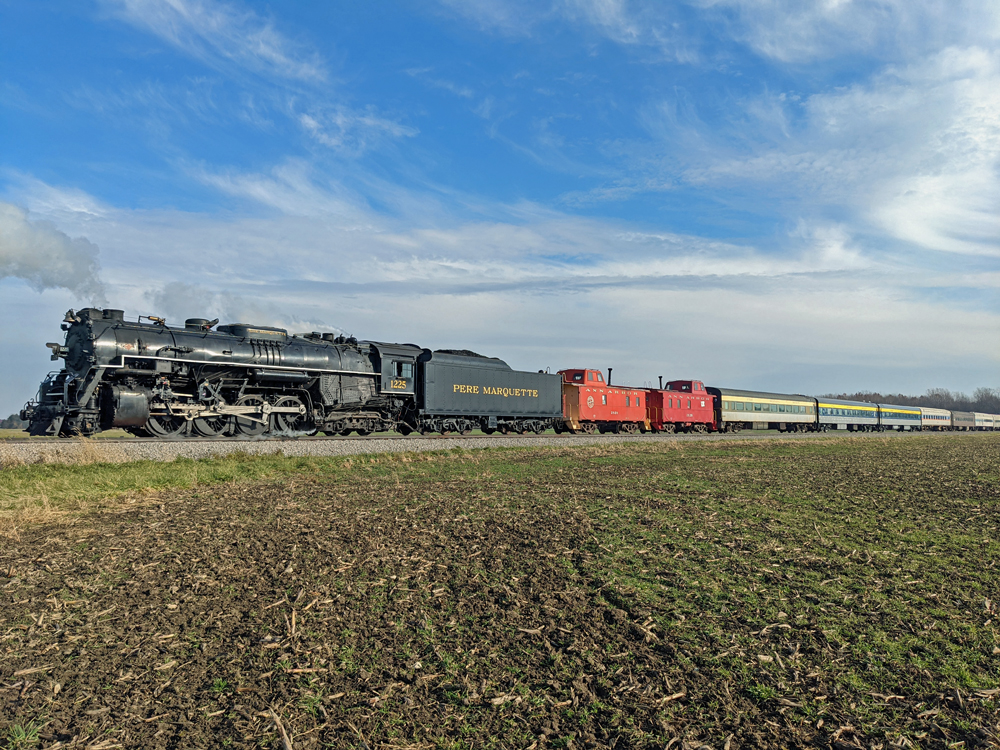 You don't even need to use passenger cars. Some steam locomotives, such as Soo Line No. 1003, have operated photo freight charters. The steam locomotive hauls a period-correct freight train and photographers are able to follow the train and take pictures and videos of it at select locations. This is perfect if you have railfan figures.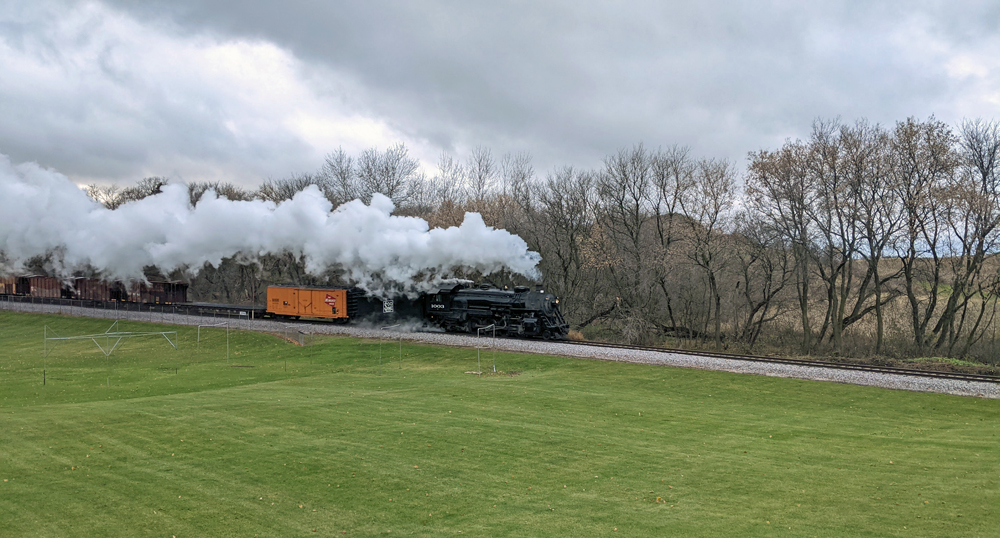 Do I still need a diesel?
It depends. Certain railroads have certain regulations that must be followed when operating a steam locomotive on the rails, especially since the introduction of Positive Train Control (PTC). During the 21st Century Steam program, Norfolk Southern required NKP No. 765 to have a NS unit behind the locomotive. Smaller shortline railroads and independent museums might not have the same requirement and the steam locomotive can run by itself. It's your railroad, do whatever you like the best. During the Indiana Rail Experience mentioned earlier, NKP No. 765 leads one way while a diesel from the Indiana Northeastern railroad leads the other way on some trips so wyeing the train is not necessary.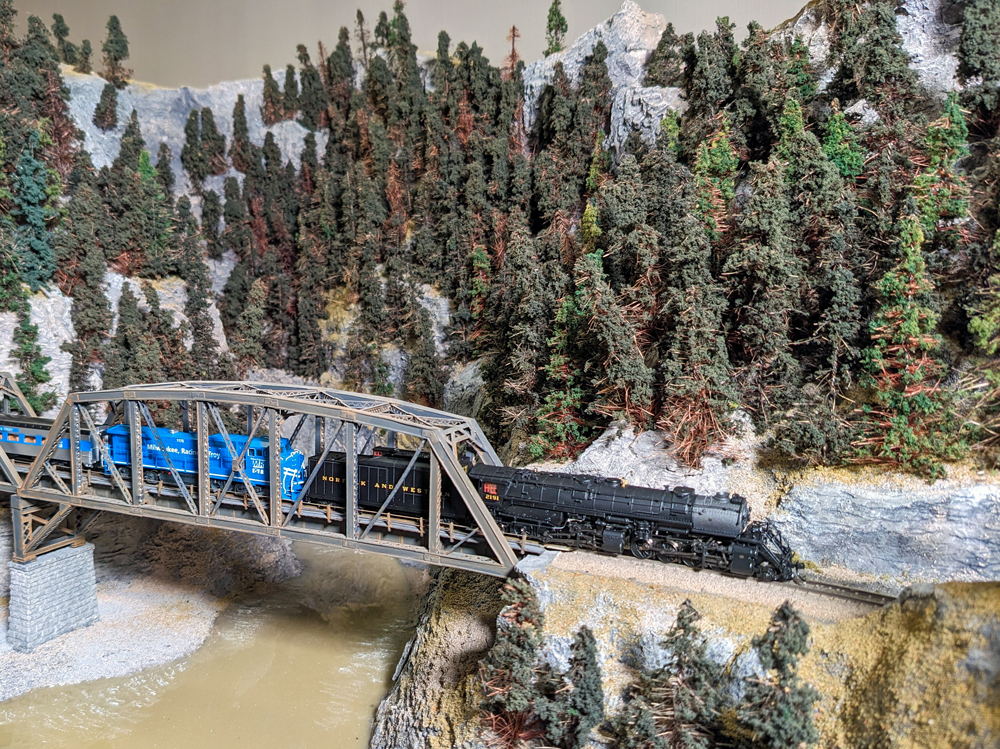 What about just diesels?
You can certainly operate an excursion train with just diesels! If you don't have any steam locomotives that you want to run, but you have some early, or even modern diesel locomotives, don't worry. Many organizations operate normal excursion trains or even dinner trains with diesel power. Walthers even released its own dinner train, the Dinner Belle in 2012, including an F7A, 48-seat diner, dome coach, and 68-seat diner.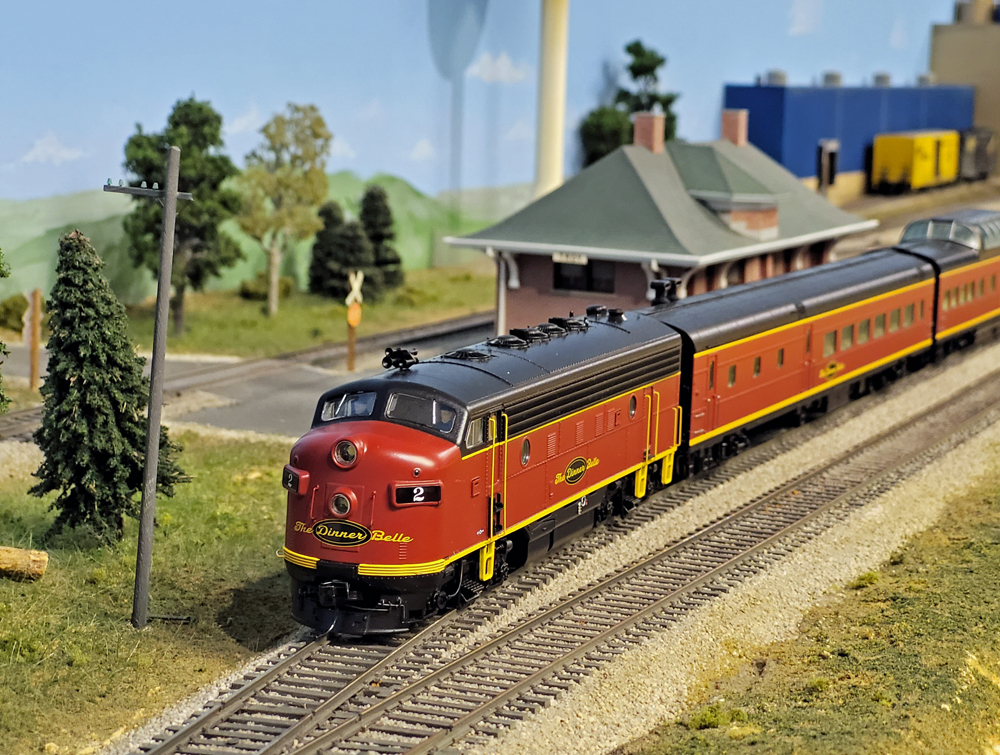 Do you just have freight locomotives? You can pull passenger excursions with freight locomotives. This comes in handy where you only need one diesel that can run around its train at the end of the line. Use the same passenger cars that you would for a steam passenger excursion.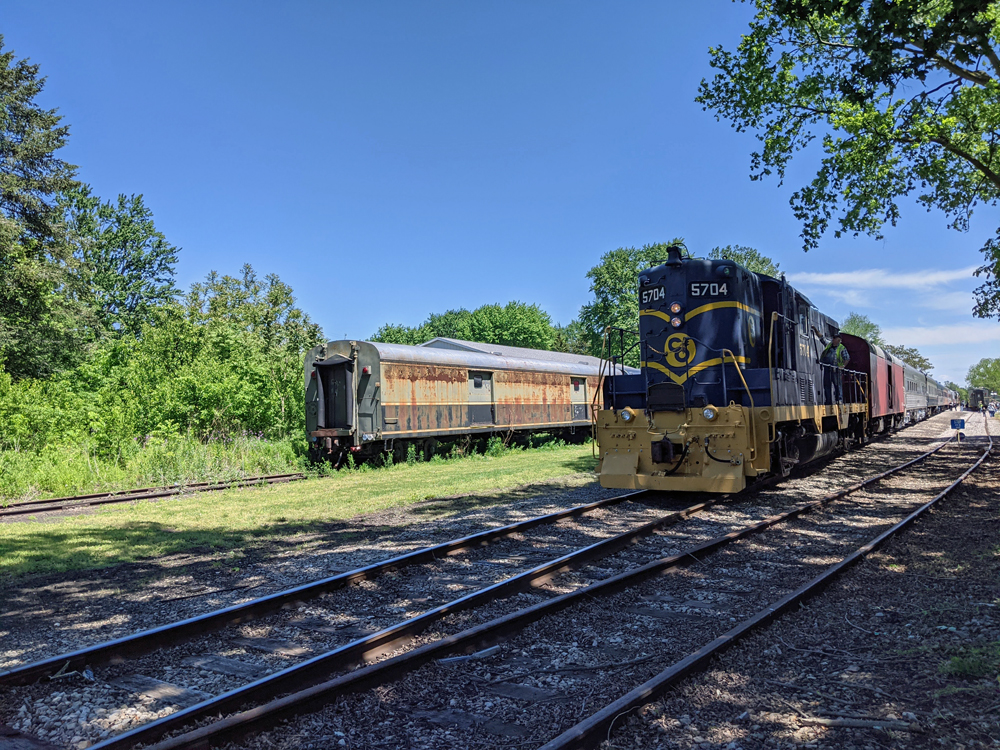 Make sure to have a station or boarding area for passengers to get on. This could even be an extra track in a yard. No matter what your situation, there's almost always a way to sneak your favorite pieces of equipment into realistic operations, no matter what era.