I've seen many well-weathered models, but too often the effect is ruined by shiny black couplers with bright metal centering springs. But in three easy steps, you can weather your couplers to look more prototypical, 1.
On my Dakota, Minnesota & Eastern GP40, I wanted the couplers to look older, so I sprayed them with Polly Scale Railroad Tie Brown [Testor Corp. discontinued the Polly Scale line. Micro-Mark's MicroLux Railroad Tie Brown (no. 29003) can be used instead. – Ed.] Other color options include MicroLux Rust (no. 29005) for new couplers and Lifecolor Rust Dark Shadow (UA 701) for couplers 6 to 8 months old.
To give the couplers a prototypical finish and to prevent the moving parts from gumming up, I sprayed the paint so it was nearly dry when it hit the coupler. You can do this by either holding the airbrush farther from the couplers (8″ to 10″) or using higher air pressure (35-40 psi).
Once the paint dried, I used a Microbrush to paint the trip pins Tarnished Black to simulate the color of a weathered air hose. [MicroLux Grimy Black (no. 29002) is a reasonable substitute for the discontinued color. – Ed.] For a newer air hose, use Engine Black (no. 29008).
I finished the couplers by painting the tips of the trip pins with a silver paint marker to simulate the glad hand.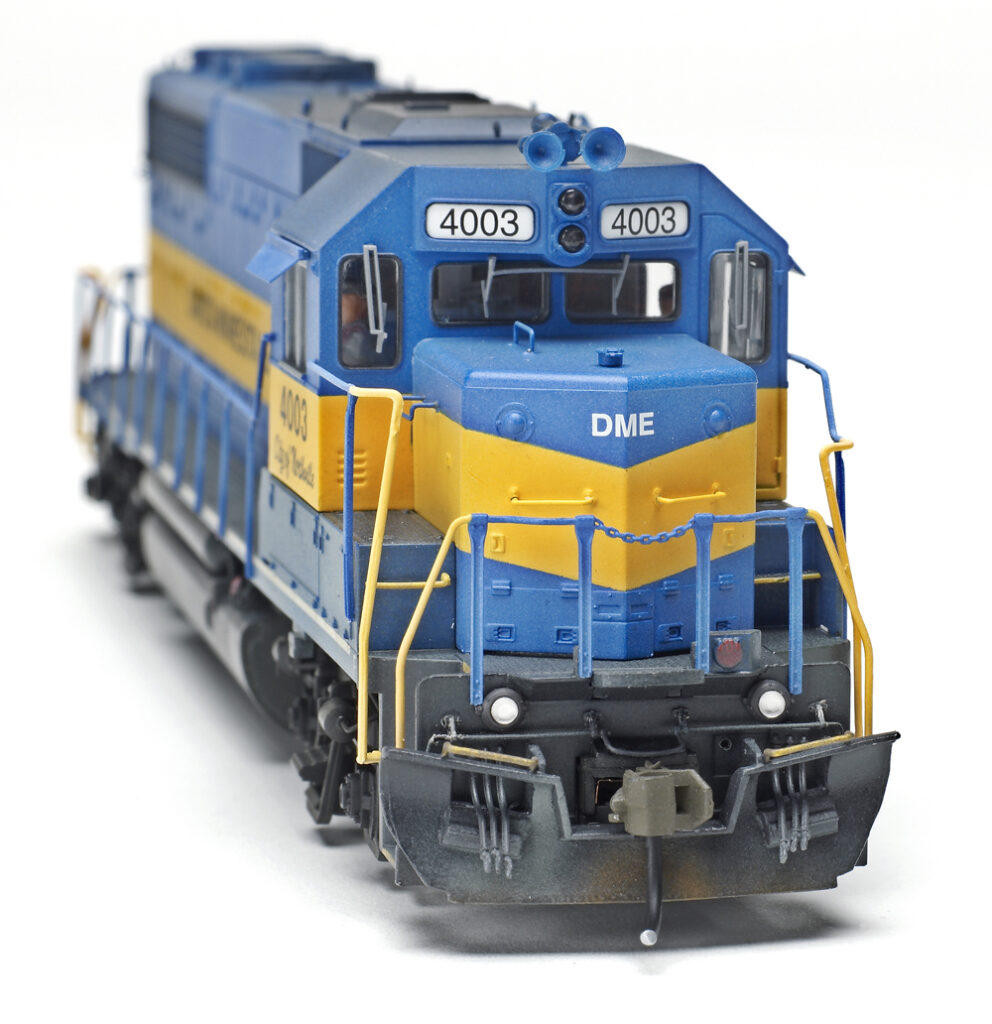 Before putting his HO scale Dakota, Minnesota & Eastern GP40 into service, Cody Grivno airbrushed the knuckle couplers with acrylic paint.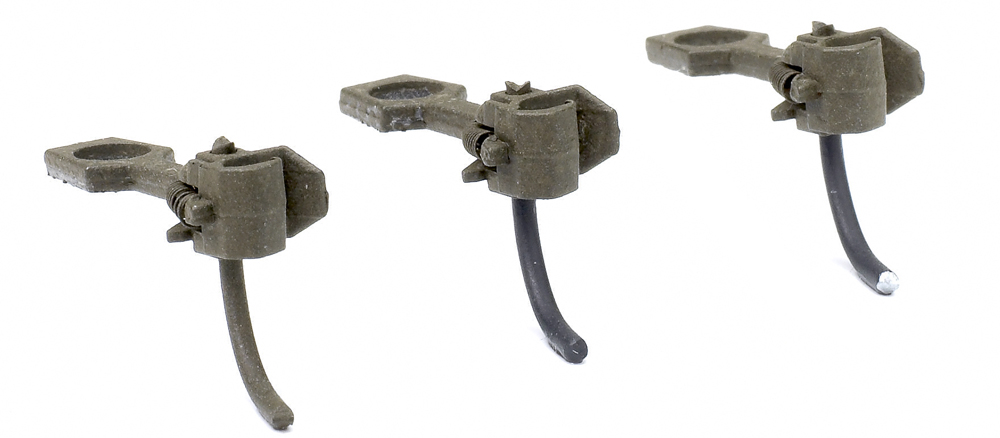 1. The three-step process to realistic knuckle couplers involves painting them Polly Scale Railroad Tie Brown (or your favorite color), painting the trip pin Tarnished Black (this represents an aged air hose), and coloring the tip of the trip pin silver (to suggest the glad hand).