We'll take a look at five details you can add to transition-era cabooses. Some details are railroad-specific, while others apply to many railroads. When in doubt, refer to prototype photos.
The steam-to-diesel transition era, roughly 1940 to 1960, is the most popular modeling era. There are several reasons for this. Many people who model this era grew up during this time, steam and diesel locomotives operated side-by-side, there were more than 100 Class 1 railroads in operation, and cabooses were still at the end of almost every train.
For additional information on prototype cabooses, check out the Guide to North American Cabooses by Carl R. Byron with Don Heimburger. For ideas on how to get more out of cabooses on your layout, read Jim Hediger's article "Modeling realistic caboose operations" in the July 2007 issue of Model Railroader.
Radio equipment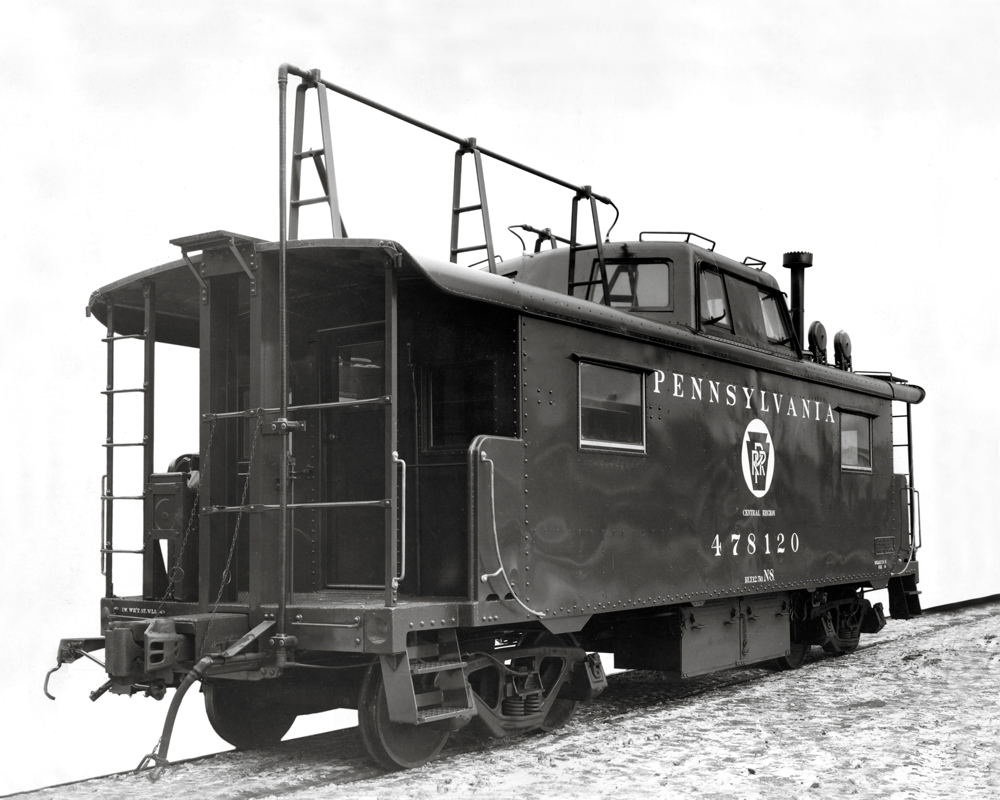 Radio-telephone communication was common on most U.S. railroads after World War II ended. This technology not only allowed the engineer and conductor to be in communication, but it provided both crew members a direct line to the dispatcher. Railroads were particularly proud of this advancement, and many cabooses had "Radio equipped" stencils with a lightning bolt or two applied to the sides.
An early example of railroad communication was Pennsylvania RR's train-phone system. The system used electromagnetic induction to transmit communication between crew members, tower operators, and dispatchers. The system consisted of a transmitter (either the rails or nearby telegraph wires), antennas (the handrail-like apparatus on the roof in the photo above), and a telephone handset.
Cal-Scale makes a metal train-phone system antenna (No. 190-455) for PRR N5C cabin cars, and a plastic antenna (No. 190-474) for N5 and N5C cabins. Bowser also produced N8 cabin cars in HO scale with train-phone system details factory installed.
Caboose decal sets with radio-equipped stencils can be found from various companies, including Highball Graphics, K4 Decals, and Microscale.
Solid-bearing caboose trucks
To help make the ride smoother for crews, cabooses were equipped with trucks that featured different springs than those found on freight cars. An average caboose weighed about half of what a similarly sized freight car did, allowing elliptical leaf springs to be used in place of coil springs. The Barber-Bettendorf Swing Motion caboose truck was one of the most popular of the transition era, but it was by no means the only caboose truck. Union Pacific used outside swing hanger trucks on its 1952-built CA-5 cabooses, and Milwaukee Road turned to shop-built trucks based on passenger car designs for its ribbed-side bay-window cars.
Solid-bearing caboose trucks are available in N scale from Atlas Model Railroad Co. In HO scale, they're produced by Atlas, Bowser, Kadee, Tichy Train Group, and Wm. K. Walthers Inc.
Safety slogans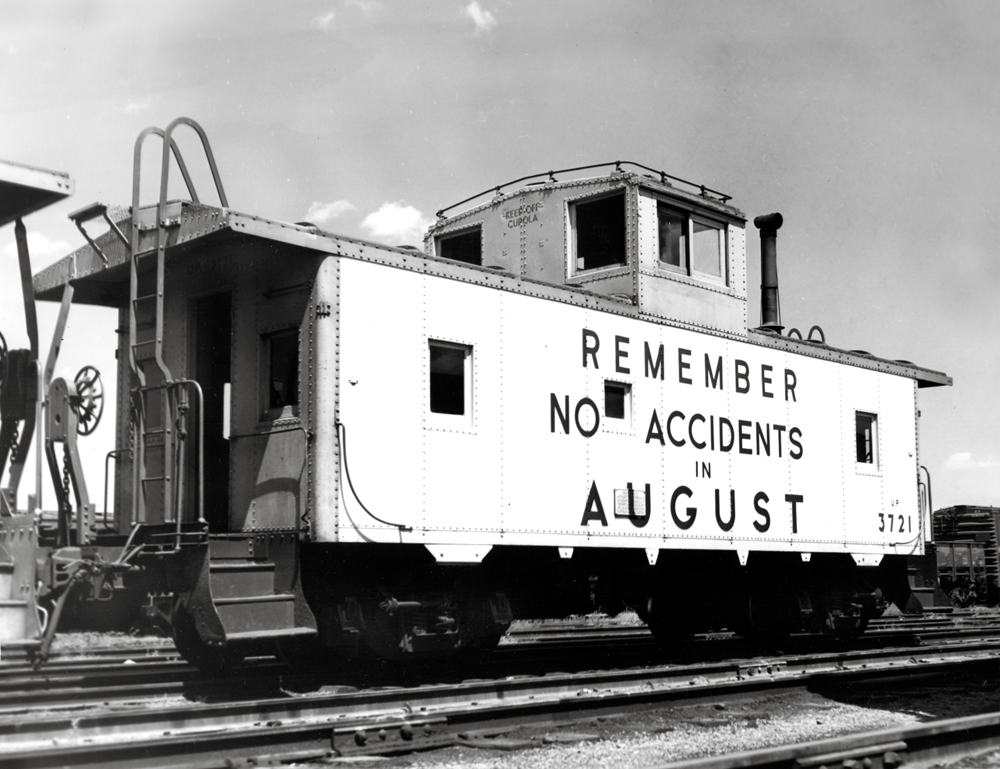 Safety slogans weren't unique to the transition era, but they were popular during that time. The Union Pacific class CA-3 caboose shown above is one of the boldest examples I could find from the transition era. The railroad used modest safety slogan frames on its CA-6 and CA-7 cabooses, built in 1955 and 1959, respectively.
From 1953 to 1967, Great Northern had a list 10 safety slogans for its caboose fleet. The slogan used was determined by the last digit of the caboose's number. For example, cabooses with the last digit 6 had the slogan "Taking Chances Takes Lives."
Other railroad's opted for subtle reminders, with safety slogans stenciled on the step risers or near the grab irons.
Microscale offers decals for Union Pacific CA-1 through CA-9 cabooses in N and HO scales. The company also offers GN caboose decals with safety slogans in N and HO.
Uncovered windows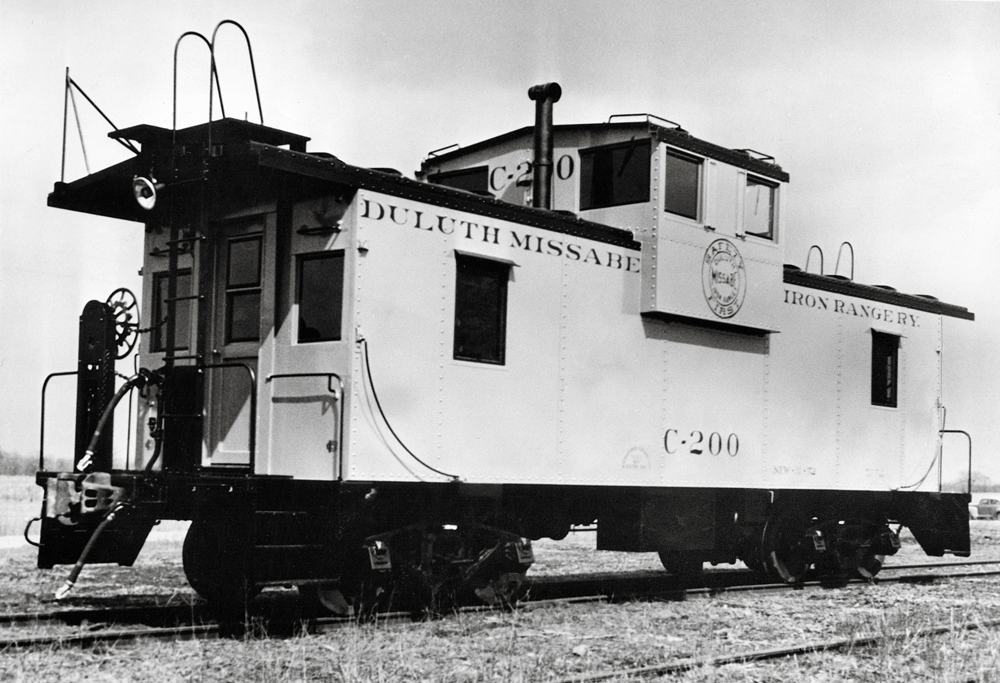 I grew up in the 1980s when railroads were required to upgrade side- and end-facing window glazing in cabooses because of vandalism. The safety glass wasn't cheap, so railroads took a more economic approach by installing the upgraded glazing in one window per side or end and in all of the cupola windows. The other side and end windows were covered with steel plates welded or otherwise fastened over the openings. Some of the last cabooses ordered by Burlington Northern in 1980 and 1981 were built without side windows.
In the transition era, uncovered windows were the norm. Two to five side windows per side was typical, along with one or two windows on each end (not counting the doors). Some railroads installed screens on the side windows, more to keep bugs out than prevent vandalism. Cabooses with a cupola usually had two windows each per side and end.
Running boards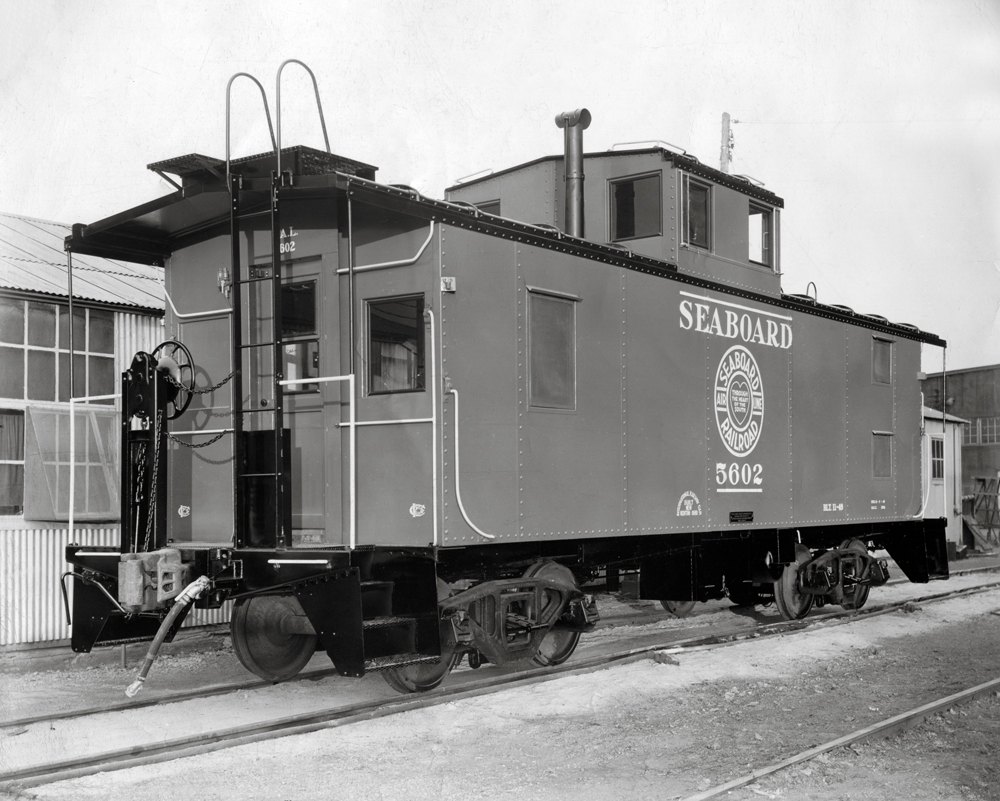 Running boards were still widely used on rolling stock in the steam-to-diesel transition era, and cabooses were no exception. Ladders, either to the right or left of center on the ends, provided access to the roof so employees could inspect or repair the roof, smokejack, and (if equipped) cupola and vents.
Plano Model Products produces HO scale etched-metal caboose running board, end platform, and ladder kits for various prototypes.
Hopefully these five details you can add to transition-era cabooses will inspire your next modeling project.