How to clean a dirty diesel locomotive
I just bought a 35-year-old Athearn HO SD45 painted as Electro-Motive Division's demonstrator No. 4353. The old model has picked up a lot of dirt over the years, and I'm not sure how to go about cleaning it without damaging the paint job. Also, were the prototype handrails black or blue? – Carl Wallenmeyer, Milwaukee, Wis.
If the locomotive is only dusty, I'd use a soft paintbrush to gently scrub off the dirt, paying attention to the corners, steps, and details.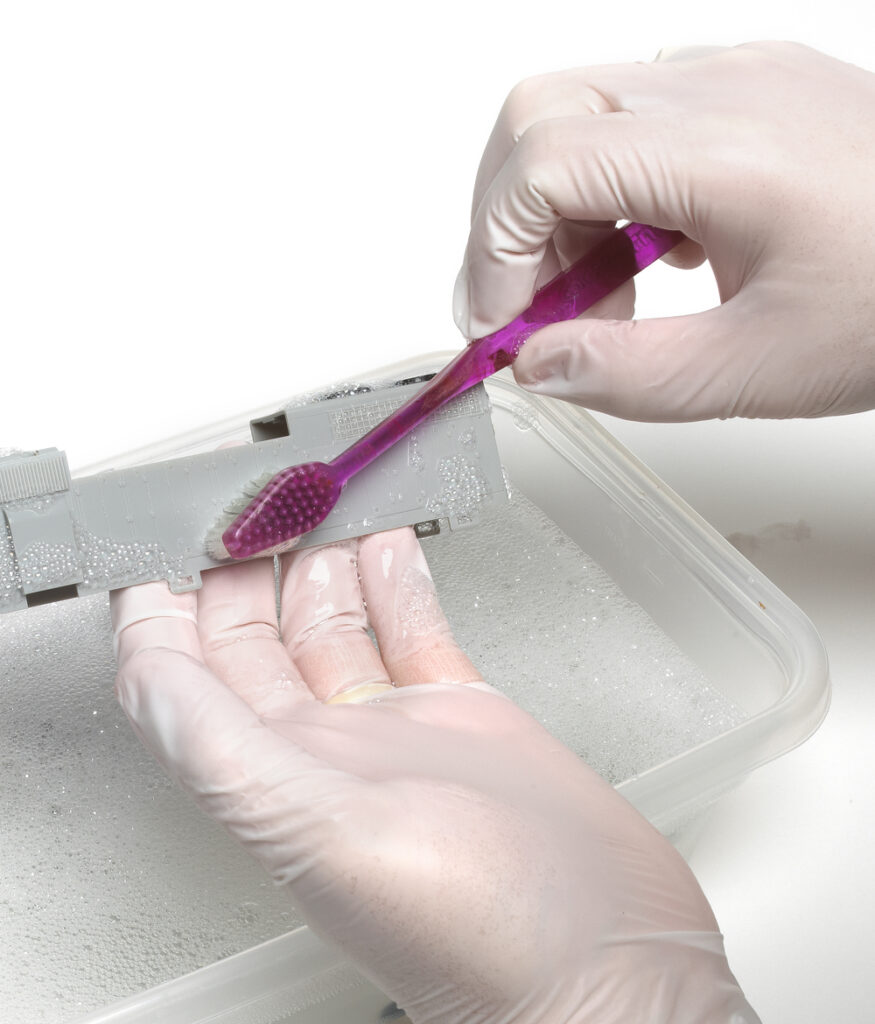 If the model is truly dirty, then I'd remove the body shell and wash it in warm water using a gentle dishwashing detergent. Use a soft brush to clean the inside corners and steps. Then rinse off the soap with warm water and let it air dry. Be careful to avoid hot water and harsh detergents as they may remove the printed lettering.
You'll also need to take apart the mechanism for cleaning. Remove and disassemble the trucks, and wash the parts with a grease-cutting detergent and hot water. Add plastic-compatible grease and you're ready for reassembly.
The prototype EMD SD45 demonstrator had matching blue railings.
Learn more about cleaning rail and engine wheels in this Ask Trains video, hosted by Cody Grivno.