On Model Railroader's Beer Line project layout, which was set in 1947 Milwaukee, I ballasted the track on the entire layout using a favorite technique.
I used a 50:50 blend of Highball Products Light Gray and Dark Gray limestone ballast, which looks similar to ballast used by the Milwaukee Road [Highball Products ballast is no longer in production. Similar ballast is available from Arizona Rock & Mineral, Scenic Express, and Woodland Scenics, among other companies. – Ed.] I mixed the ballast in a half-gallon ice cream bucket (after I'd eaten the ice cream), which was more than enough for our 4 x 12-foot layout.
However, I didn't stop with the gray ballast. I used Highball Products cinders on some sidings and along the edge of the right-of-way.
I ballasted between the rails first. I used a 1⁄2"-wide paintbrush to spread the granules, 1. Then I dragged the brush back and forth until there was no ballast on the tops of the ties.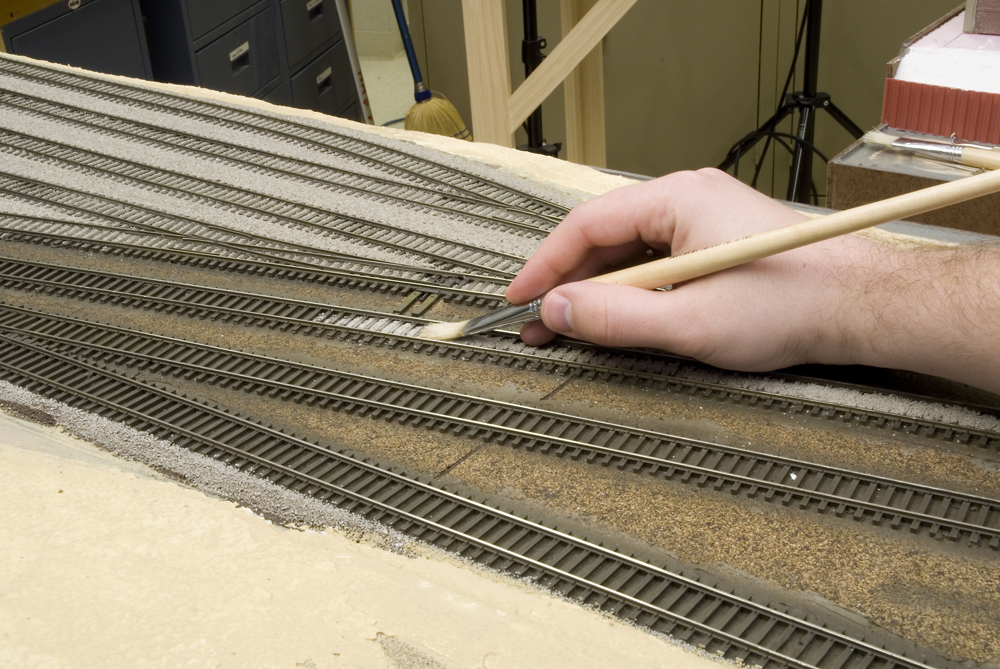 I wet the ballast with 70 percent isopropyl alcohol, 2. The alcohol makes it easier for the Woodland Scenics Scenic Cement to wick between the granules by breaking the surface tension of the water-based glue.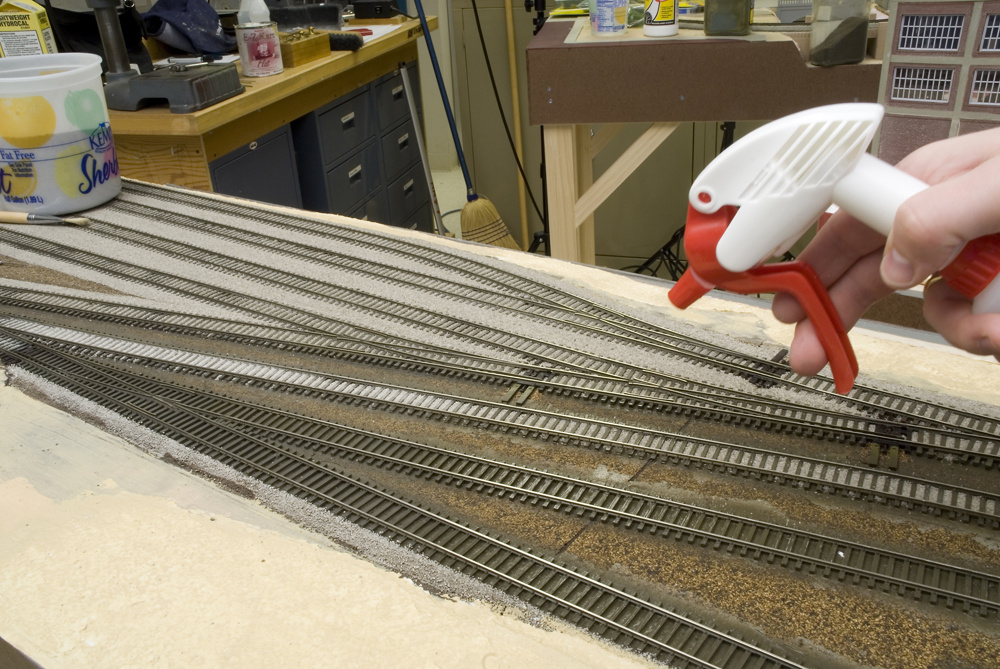 I let the alcohol soak in for a minute and then applied Scenic Cement with a pipette, 3. To prevent the granules from washing out between the ties, I applied gentle pressure to the pipette.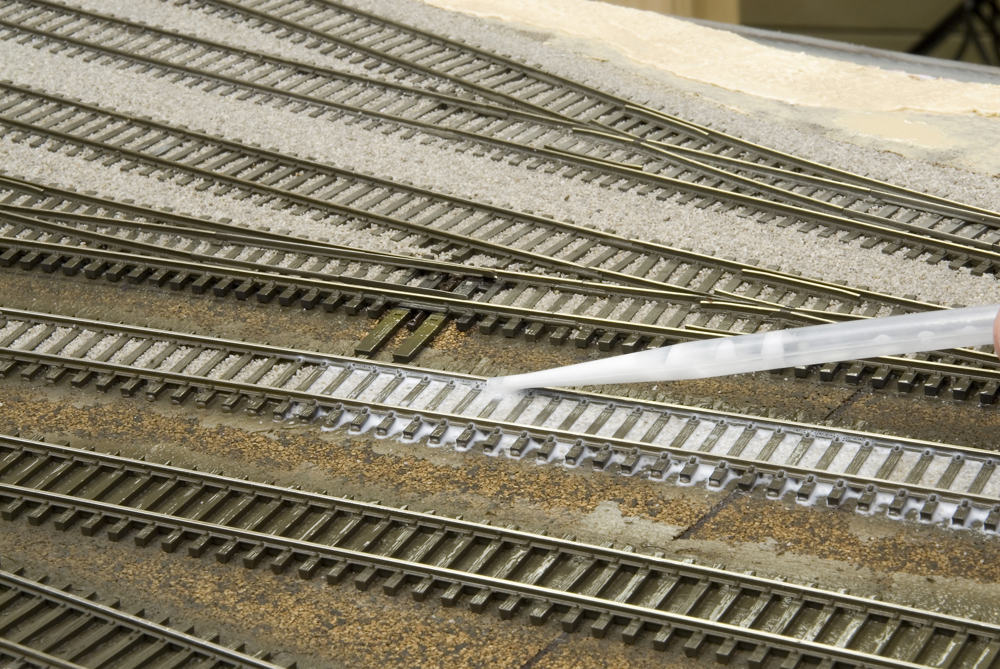 I let the ballast dry overnight and began work on the shoulders. I mixed some thinned white glue (80 percent glue, 20 percent water). I used a second 1⁄2"-wide paintbrush to spread the glue along the shoulder of the roadbed, keeping an even edge along the base.
I sprinkled a layer of ballast into the wet glue. Once the glue had dried, I cleaned up the loose granules with a vacuum. Then, I used a spoon to apply a second coat of ballast. I shaped the ballast along the beveled edge of the cork roadbed with a 1″-wide foam brush. I used the same technique to apply the cinders along the edge of the ballast.
With the ballast shaped, I sprayed the granules with 70 percent isopropyl alcohol and let it soak in. Then I applied Scenic Cement in two steps. I first placed a pipette against the outside web of the rail and let the cement trickle down. Next, I dragged the pipette along the bottom edge of the ballast and let the cement wick up, 4. When I could see Scenic Cement between the granules, the ballast was thoroughly saturated.