Parts of an Electro-Motive Division F40PH diesel locomotive
The Electro-Motive Division (EMD) F40PH diesel locomotive was the backbone of Amtrak's fleet for many years. The four-axle unit earned its keep on several commuter lines, too. GO Transit (Toronto), Massachusetts Bay Transportation Authority (Boston), Metra (Chicago), and NJ Transit were just some of the places the F40PH called home. VIA Rail Canada also rostered F40PH diesels, using them on long-distance passenger trains.
The popularity of the EMD F40PH on full-size railroads has been reflected in model railroading. Several manufacturers have offered the cowl-bodied unit over the years, covering most of the common modeling scales. Rapido Trains recently sent in one of its highly detailed HO scale F40PH models in Amtrak's phase 2 paint scheme.
For this article, I took five photos of the Rapido Trains model. Then, following an illustrated diagram in The Car and Locomotive Cyclopedia of American Practice (Simmons-Boardman Publishing Corp., 1984), I added callouts identifying many of the major parts of the Electro-Motive Division F40PH diesel locomotive.
If you'd like more information on the passenger and commuter unit, read Jim Hediger's article "Electro-Motive's F40PH locomotive" in the April 1987 issue of Model Railroader.
Electro-Motive Division F40PH – Front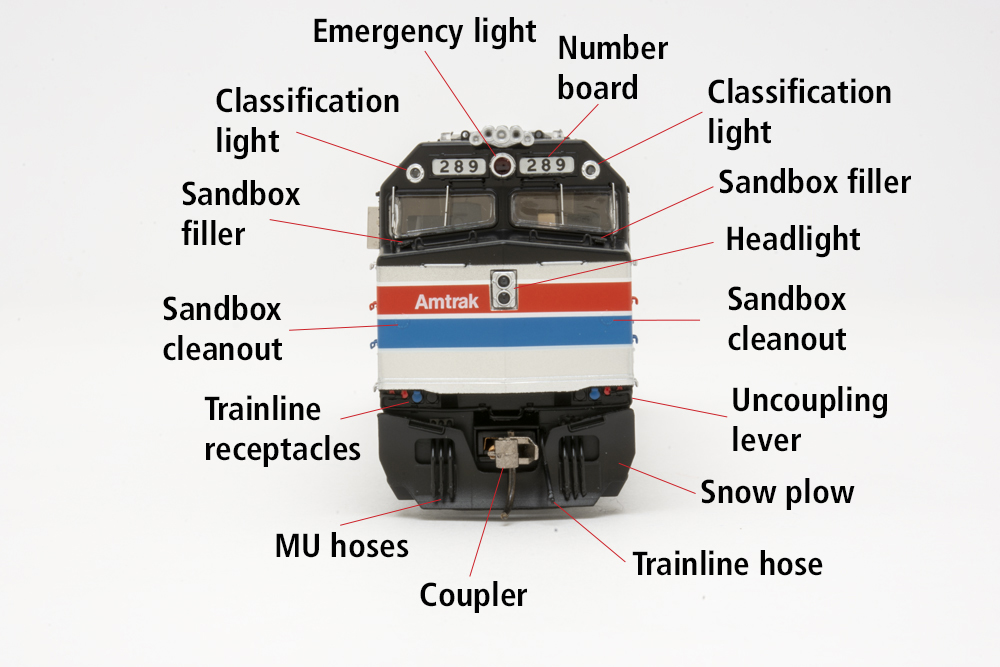 Electro-Motive Division F40PH – Engineer's side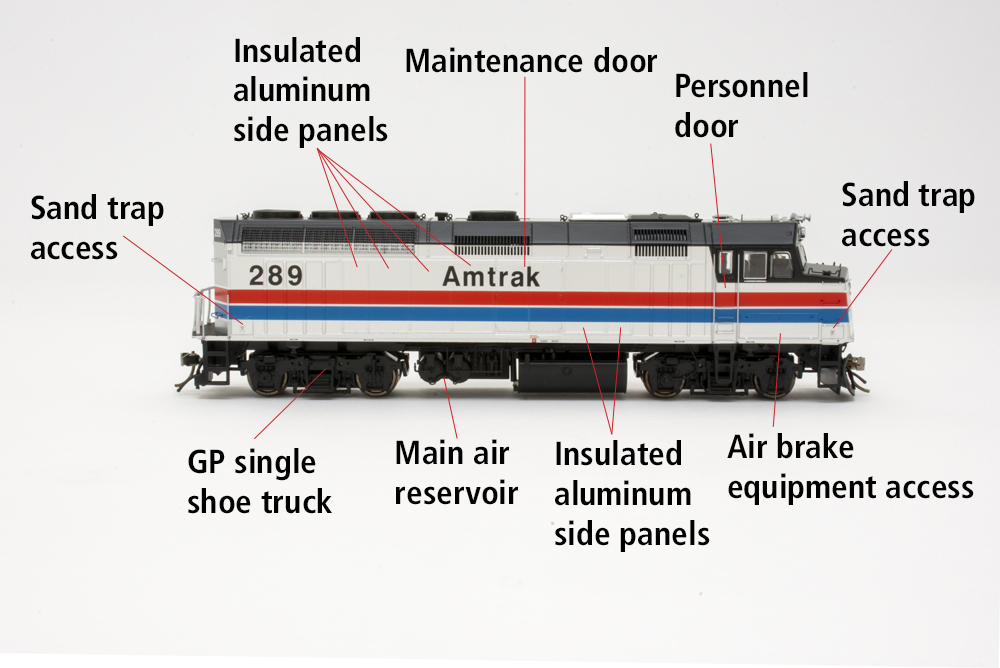 Electro-Motive Division F40PH – Rear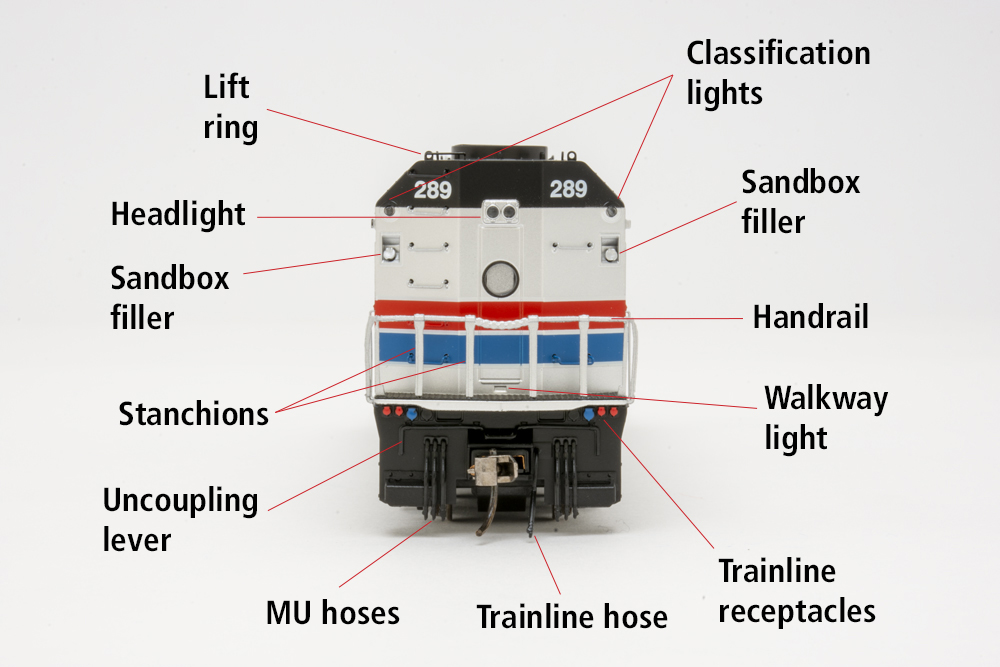 Electro-Motive Division F40PH – Conductor's side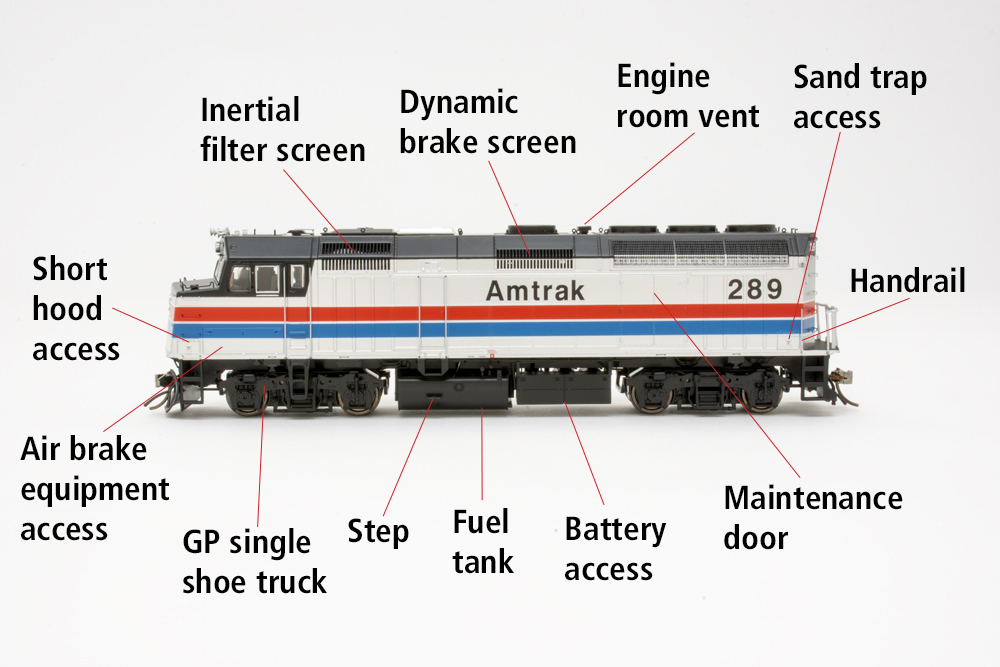 Electro-Motive Division F40PH – Roof