HO scale number 6 turnouts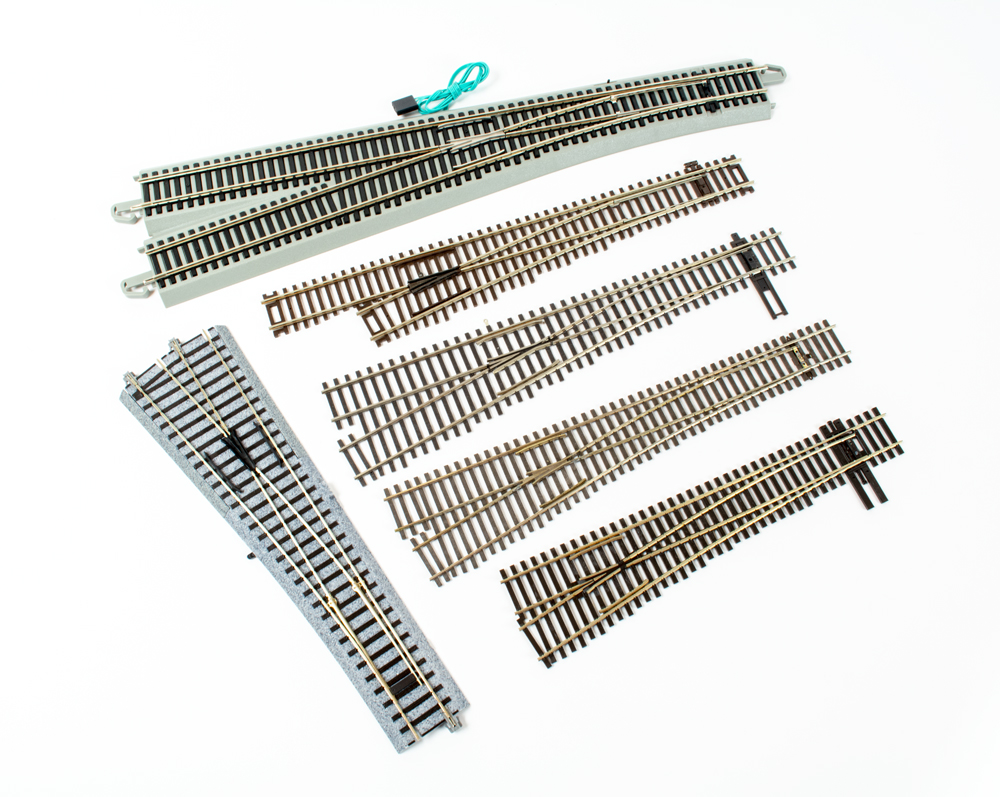 HO scale number 6 turnouts. Running trains in a circle or oval may hold your attention for a little bit, but eventually you'll want your trains to go somewhere beyond that basic loop. That's where turnouts enter the scene. Turnouts let you split one line into two, design yards, model passing sidings, add industrial spurs, and more. In this story, we'll focus on HO scale No. 6 turnouts from six manufacturers.
Though you may hear the terms switch and turnout used interchangeably by model railroaders, on the prototype switch refers to the moving parts of a turnouts (the points). A turnout is the entire track piece (headblocks, points, guardrails, and other parts).
When you're in the hobby shop looking for HO scale turnouts, you'll see them referred to by number. The three most common numbers you'll see are 4, 6, and 8. Number 4 turnouts are sharp, suited for small layouts and short-wheelbase cars and locomotives.
On the opposite end of the spectrum are No. 8 turnouts. These turnouts are broad and require more space, but six-axle diesel locomotives, large steam locomotives, passenger equipment, and 60-foot and larger freight cars will be able to pass through them comfortably.
In the middle of the road are number 6 turnouts. Though not as broad as a No. 8, most locomotives and freight cars can navigate a No. 6. There are several HO scale No 6 turnouts on our Milwaukee, Racine & Troy staff layout.
In this gallery of HO scale number 6 turnouts, we'll look at offerings from six manufacturers. This is by no means an exhaustive list, but it will give you a glimpse at the common turnouts on the market today. And to keep those turnouts operating reliably, read Paul Dolkos' article "Tune up your layout, part two: Troubleshooting track and turnouts" in the June 2007 issue of Model Railroader [https://www.trains.com/mrr/magazine/archive-access/model-railroader-june-2007/].