Four ideas for window treatments: The sky is the limit … or rather your structure's windows are. There are endless options when it comes to decorating or dressing up windows. You can be as creative or as simple as the project calls for. Just consider how fancy or frugal you want to be from the start and go from there.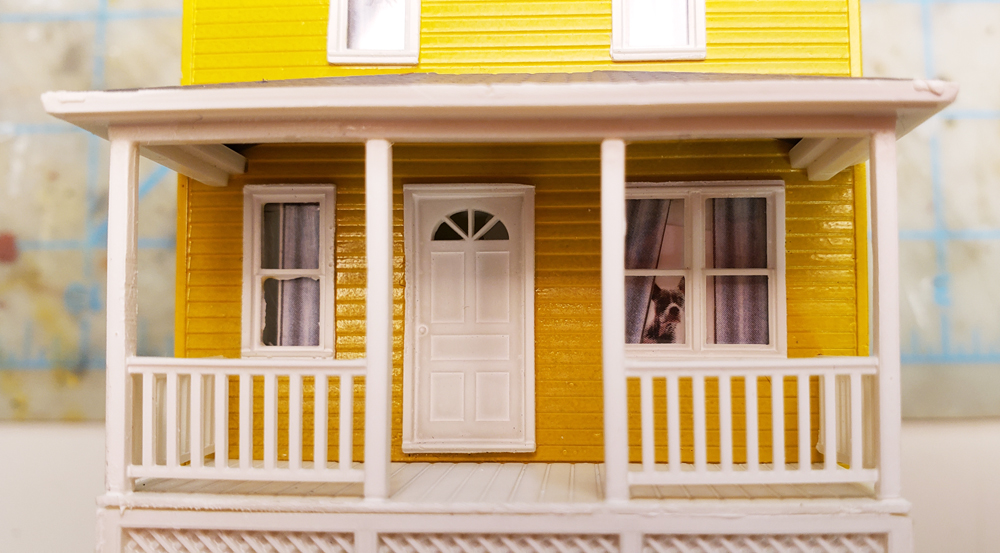 Commercial window treatments
You can search online for companies that make HO or N scale window treatments and find a variety of resources. These products may be made from photo paper, cardstock, or decal paper. JL Innovative Design is a hobby manufacturer that makes advertising signs that can be used in windows. City Classics is another manufacturer of window treatments. If items appear to be sold out online, they might still be in stock at local hobby stores.
A Google search turned up an Etsy listing offering HO scale window treatments from a business called Printing Relics. Other businesses on Etsy carry similar products. A variety of individual sellers and businesses sell on auction sites like eBay. If you're ordering online, make sure to purchase from trusted sources.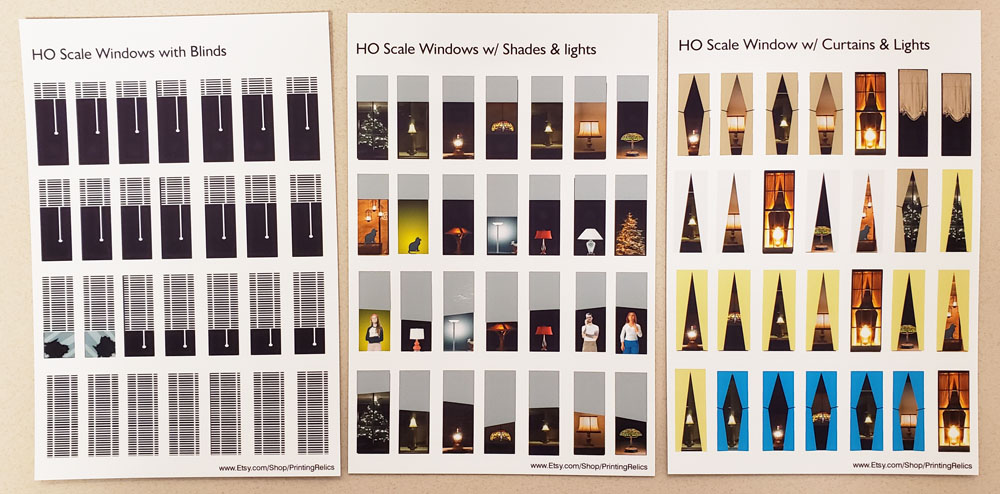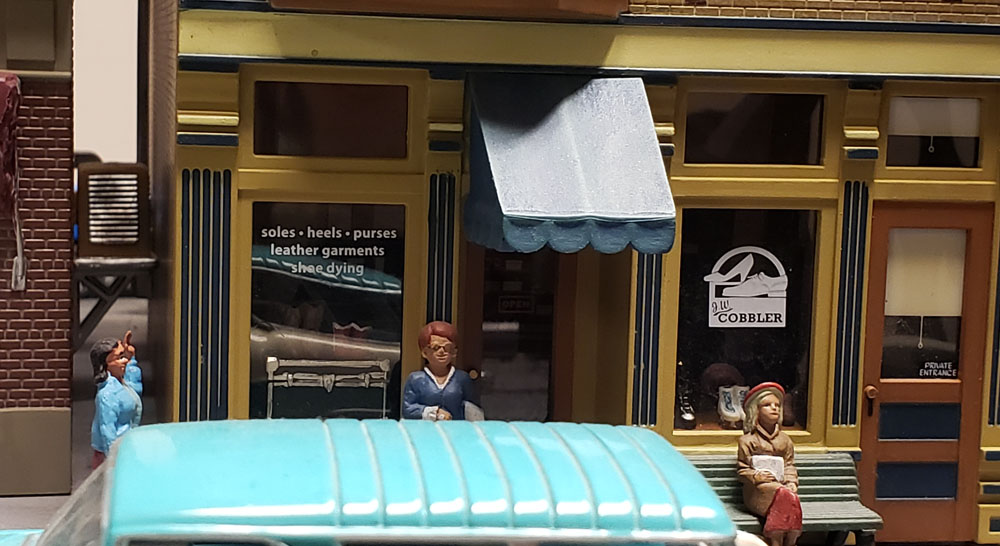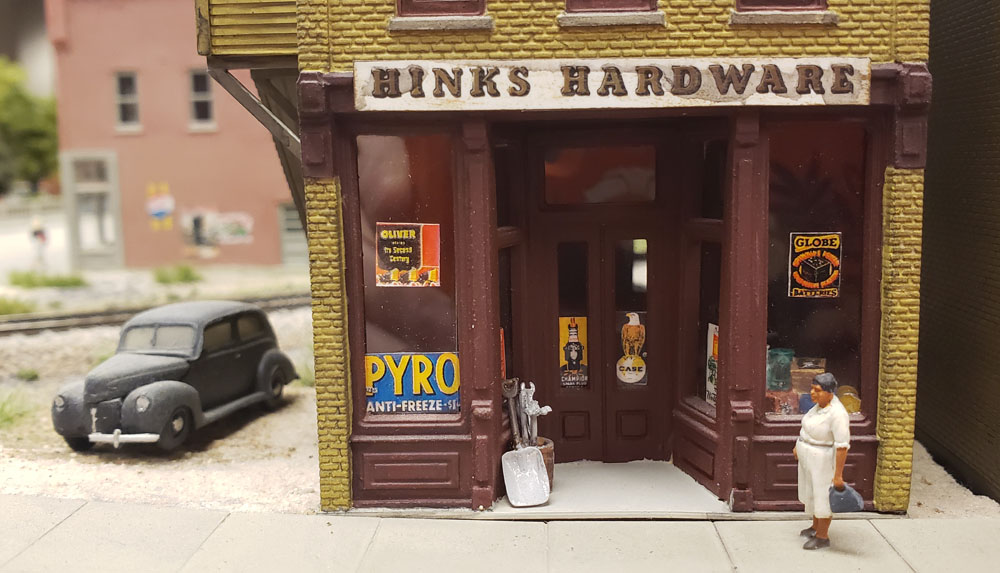 Do it yourself
You can use scraps of thin fabric or ribbon to make miniature cloth curtains. Some hobby stores may have discounted fabric scraps that you can purchase inexpensively and make into scale curtains. Scraps of lace make a fancy looking window curtain and can be a cost-effective option, since so little is needed. This works better in larger scales, when the thickness and weave of the fabric or lace won't look too out of scale. Some modelers may choose to go the extra mile and sew or glue fabric pieces together to make their own tiny curtains, including a wire or paperclip curtain rod. This is still inexpensive, but it can be more time-consuming. Patterned, decorative paper will make nice substitutions for fabric.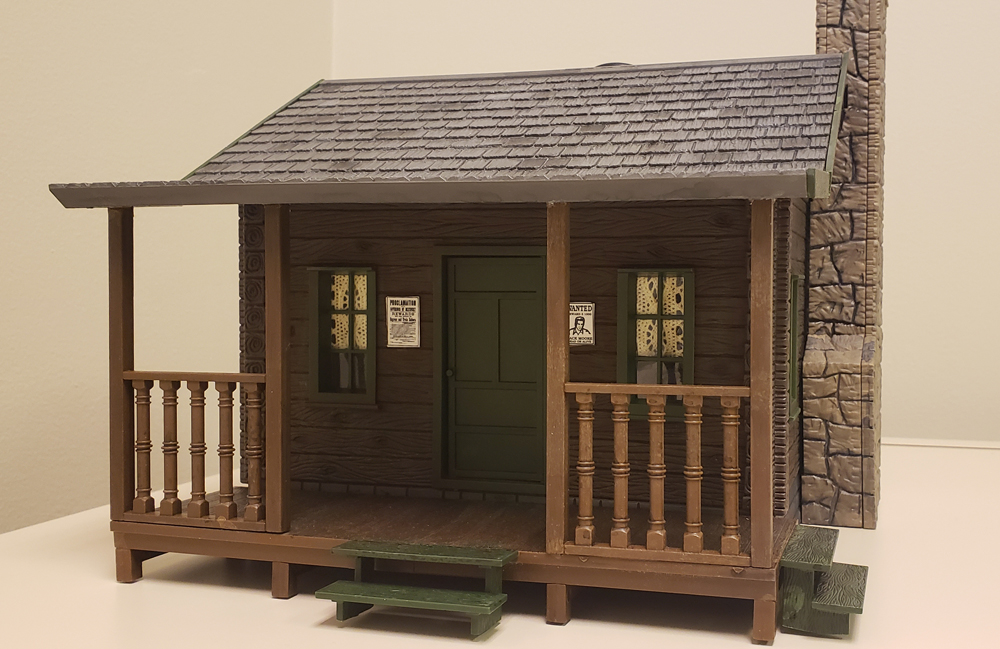 Picture windows
Do an online image search to find pictures of prototype structures with window treatments you might like to reproduce on your model. Look at department store ads or catalogs online. Copy the photo, take a screen shot, or save it to your desktop. Then open the photo in a photo-editing program, scale it to the size you need, copy and paste it to make enough for all your structure's windows, and print it out. Of all the options this is my favorite because of how creative, personalized, and cost effective it is.
To add life to a structure's windows, you can take a picture of yourself, your pet, or a family member and scale it down. Simply print it out on paper and glue or tape it to the inside of your window. You can also use photo-editing software to create your own ads to put in your businesses' windows.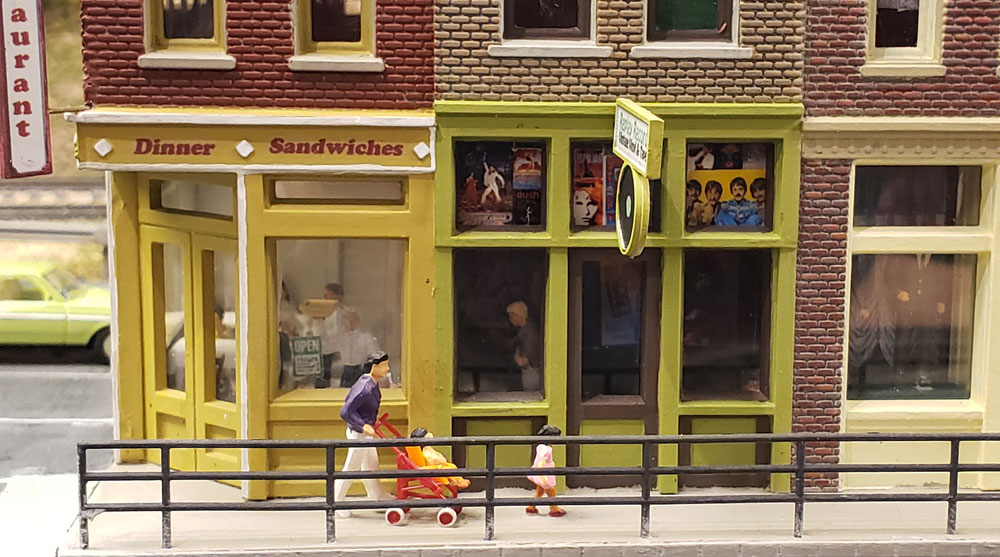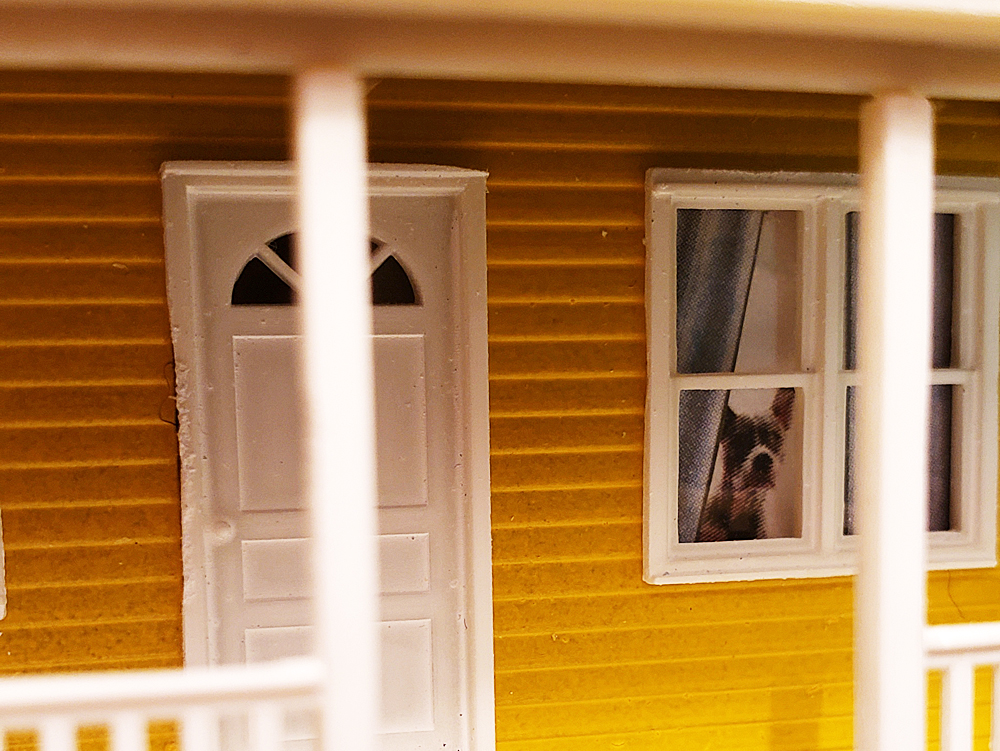 Fake it till you make it
You can use masking tape, construction paper, printer paper, patterned scrapbooking paper, or many other items you may have on hand. Paint streaked on the inside of a window can have the appearance of see-through lace curtains. A scrap of wood or cardboard can be used to simulate a window that's boarded up, maybe because of vandalism or some kid hit a baseball into it.
Instead of leaving a building's windows empty, any one of these ideas adds character. As a modeler, you want to spark someone's interest without necessarily putting a ton of effort or cost into it, and these options get the job done!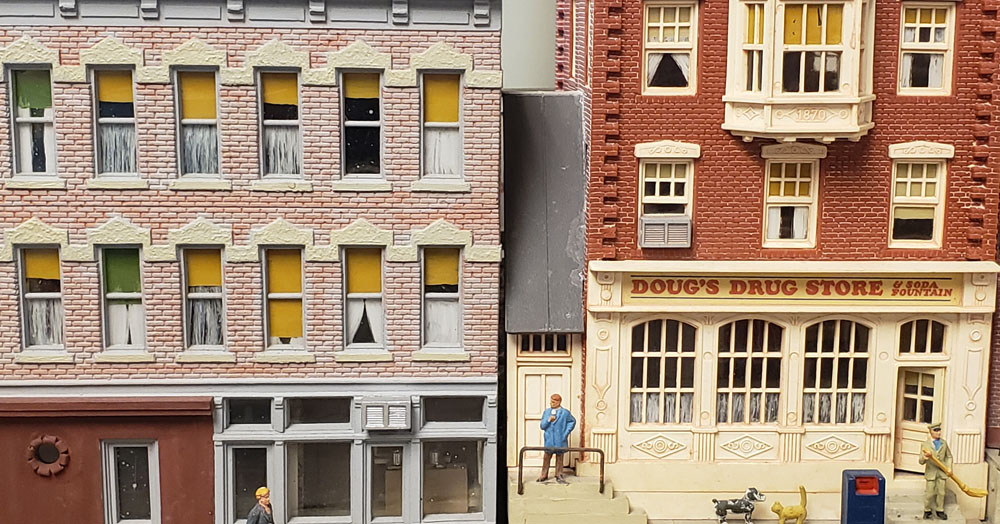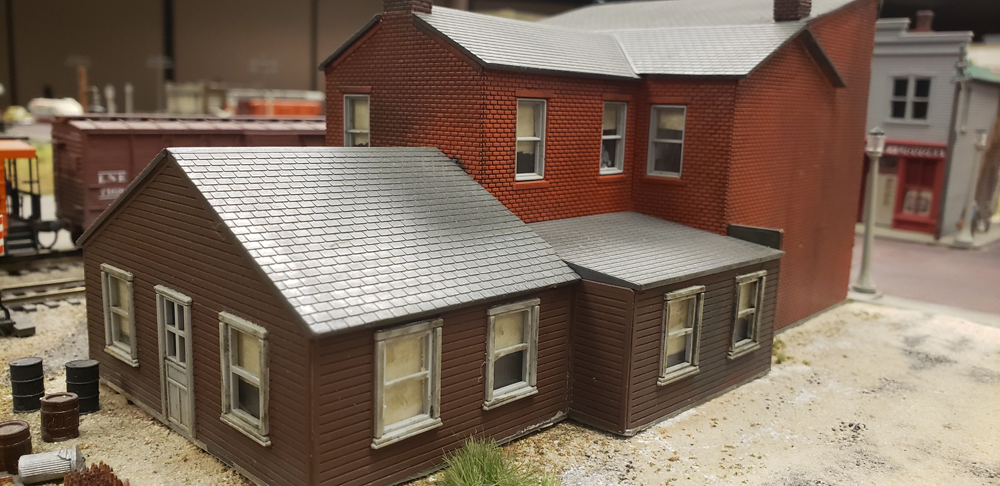 Possible materials for decorating windows:
Ribbon
Lace
Fabric
Cardstock
Scrapbooking paper
Decals
Construction paper
Printer paper
Masking tape
Paint
Markers
Cardboard
Wood
Note: If you don't like the plastic window glazing that come in a particular kit, or if you want to scratchbuild your own, you can substitute clear styrene.
Check out more beginner articles here.