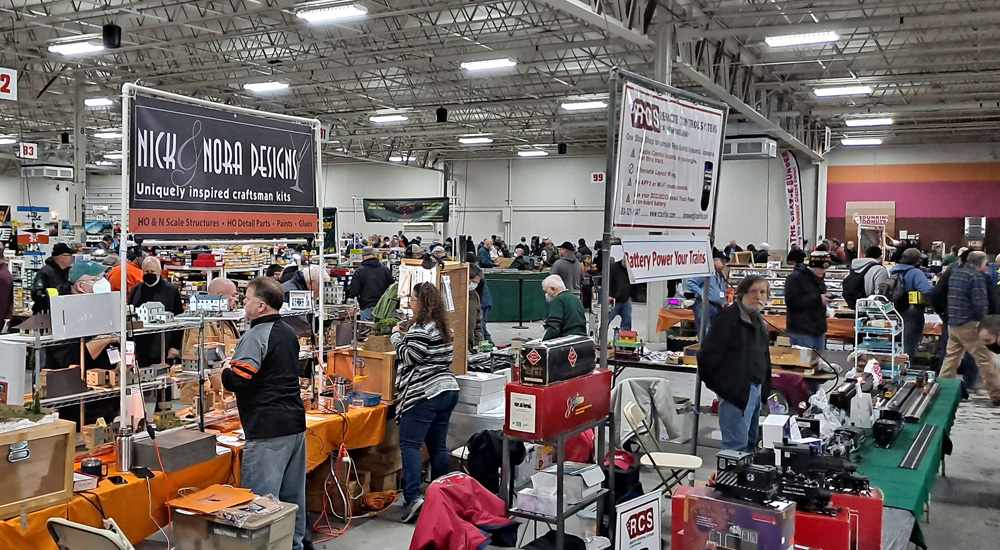 Q: I live in Tennessee. We do not have train shows in our state. I am 84 years old. What can I do to get train shows near me? – M. Collins
A: As one 84-year-old hobbyist, probably not much. But as a member of a group, you might be able to do more than you think.
Are you a member of your local train club? Talk to other members about holding an annual or semiannual swap meet and show in your clubhouse or a nearby library or legion hall. (I would suggest July and December.) The public would love to watch model trains go around the club layout, and members would probably enjoy the opportunity to clean out their dusty cabinets and find new homes for their excess structure kits and rolling stock. The club might gain some new members, too. And every large train show started out small. If there are truly no train shows in your state, modelers there are probably hungry for such an event. Your club's little swap meet might grow into something big someday.
Are you a member of the National Model Railroad Association? Tennessee is part of the NMRA's Southeastern Region. Regional conventions are held annually in different cities around the region. The 2019 Southeastern Regional Convention was in Chattanooga; did you go? And NMRA Regions are divided into Divisions, each of whom can have its own convention. Sometimes these are modest affairs, but sometimes they're big enough to draw nationwide interest. You didn't say what part of Tennessee you are in, but there are four Divisions with roots in Tennessee: Cherokee, Cumberland, Plateau, and Smoky Mountains. Check out the Southeastern Region's website for a breakdown. Not to mention, NMRA headquarters is right there in Soddy Daisy, Tenn.! If you haven't attended an NMRA meeting lately, you aren't doing everything you could to bring train shows to your state.
Finally, lobby the NMRA directly. Tennessee has several cities big enough to host the annual NMRA National Convention and National Train Show. And there has never been an NMRA convention in Tennessee, so you're definitely overdue! Pick up the phone, send a postcard, or drop by in person if you're within driving distance of Soddy Daisy, and tell them, "I want more train shows near me!"
Send us your questions
Have a question about modeling, operation, or prototype railroads? Send it to us at AskTrains@Trains.com. Be sure to put "Ask MR" in the subject.