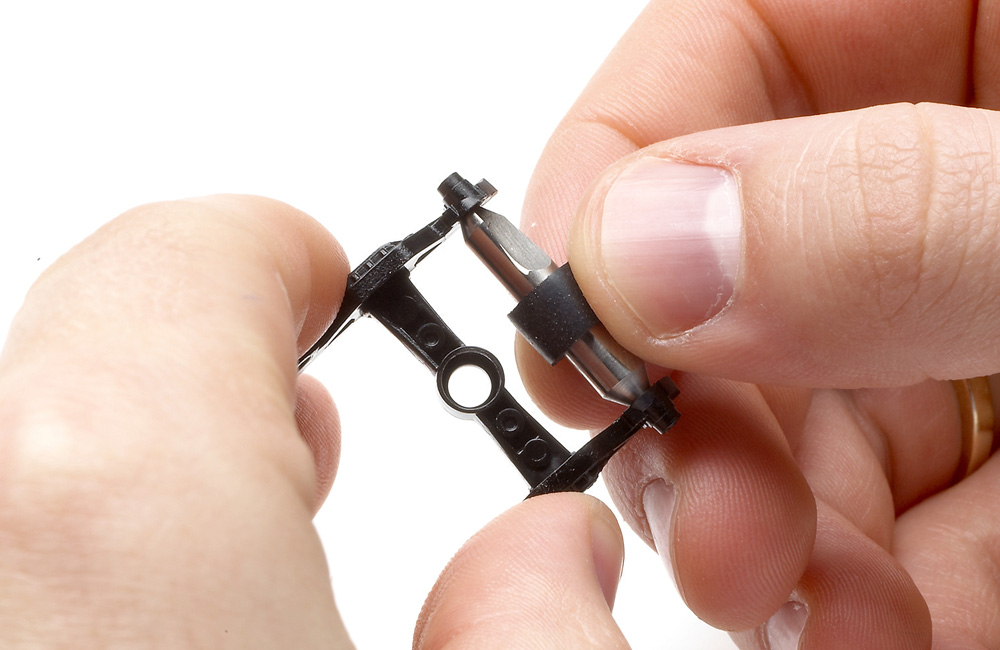 Q: The axles stick in the journal boxes of some of my rolling stock. I tried scraping them out and lubricating them. Any help would be appreciated. – Christopher Kramer, Chicago
A: Depending on what tool you're using, scraping them out might be making the bearing surfaces rougher, worsening your problem. And lubricating axle bearing points should never be necessary. Ideally, model train axles bear on points that rest in cone-shaped depressions in the truck sideframes. The contact area between the axles and the sideframes is so small that lubrication can only serve to gum up the works (literally). Get your hands on a truck tuner, a double-ended reamer specifically sized to clean out and smooth the inside of the axle wells so the axles bear on their points again. And if you still feel you must add lubrication to your trucks, use a non-conductive powdered lubricant based on silicon, moly, or Teflon. Don't use graphite, as it conducts electricity and can cause all kinds of havoc if it gets into your locomotive motors.
Send us your questions
Do you have a question about model railroading you'd like to see answered in Ask MR? Send it to associate editor Steven Otte at AskMR@MRmag.com.