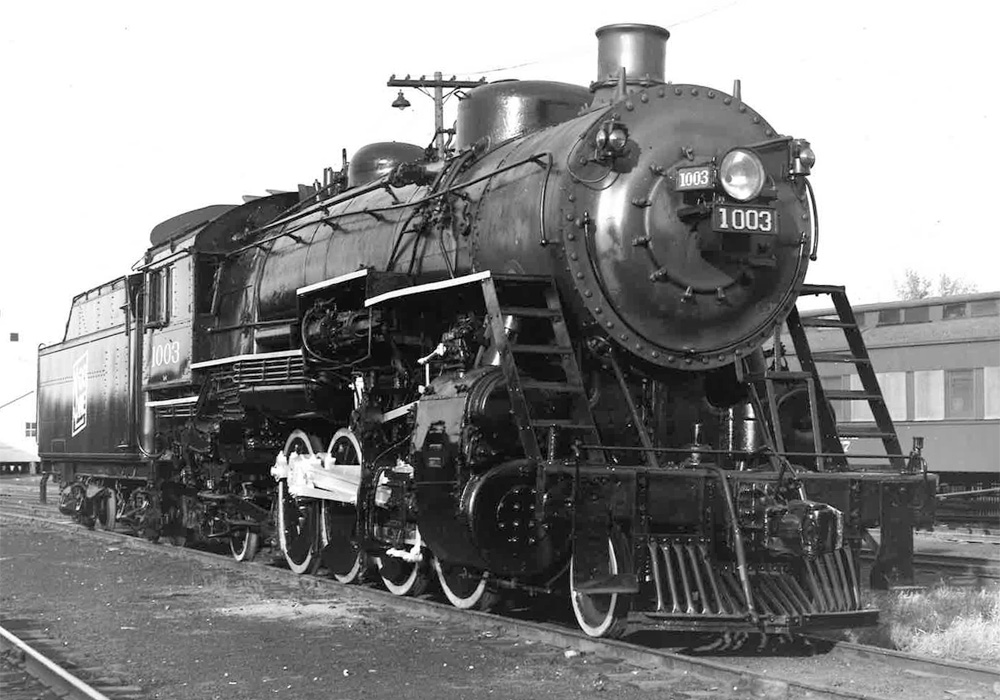 Q: I plan to add Soo Line Mikado 1003 to my railroad empire. In looking for an appropriate model to start with, I need to know if it is a light or heavy Mikado. How do I tell the difference? – Gary Salzmann
A: I'll answer your second question – how to tell the difference between a light and heavy 2-8-2 Mikado – first. The heavy and light Mikados closely resemble each other because they were built on the same wheelbase, have the same size wheels, and are the same overall length over the couplers. The biggest difference is that the heavy Mikado has a larger boiler (96″ diameter vs. 90″) and cylinders (27″ x 32″ vs. 26″ x 30″) than the light. But those are subtle differences and hard to spot by eye. The placement of details like generators, bells, whistles, air lines, tanks, and feedwater heaters varied between railroads and changed over time, so they aren't much help, either. The most obvious spotting feature is that, because of the heavy's bigger boiler, the sand and steam domes don't stick up as far as the ones on the light.
That all being said, the reason I didn't answer your first question first is because it doesn't have an answer. Soo Line 1003 is neither a heavy nor a light Mikado. The "heavy" and "light" designations were created to distinguish between the two standard 2-8-2 designs created by the United States Railroad Administration, which was formed in 1917. The first USRA locomotive, a light Mikado, rolled off the assembly line in July 1918. Before that, they were all just Mikados. Soo Line 1003 was built in 1913 – five years before the heavy and light designations came into use. It actually weighs more and has bigger cylinders than even the USRA heavy.
I've seen brass import models of Soo Line Mikado 1003 for sale, but they sell for $1,200 and up. At those prices, you might decide a plastic USRA heavy decorated for the Soo is close enough. Many manufacturers have offered them in various scales over the years.
Send us your questions
Have a question about modeling, operation, or prototype railroads? Send it to us at AskTrains@Trains.com. Be sure to put "Ask MR" in the subject.