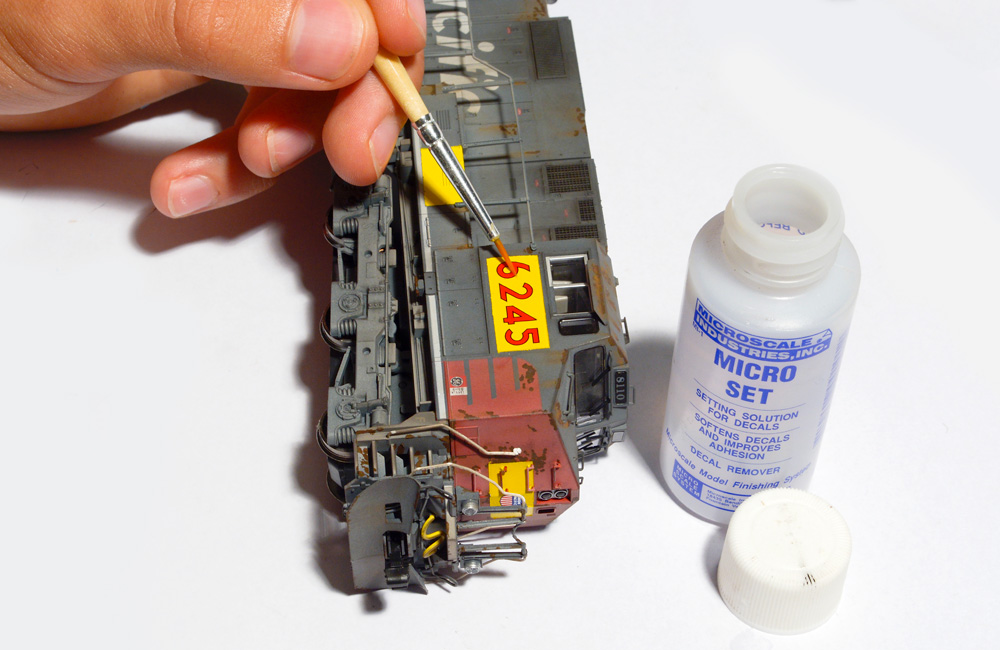 Q: I've read the articles on how to patch out locomotives and rolling stock, but how often are these techniques used by cash-strapped short lines? It seems a lot easier (and cheaper) to slap a patch on a new locomotive and get to work than repaint a used locomotive. – Michael Schlobohm
A: Prototype railroads, whether cash-strapped or not, would rather not spend money they don't absolutely need to. So railroads that acquire locomotives in another railroad's paint scheme, whether through a merger or a purchase of used units, usually if not always opt to patch out locomotives rather than repaint them. The same goes for freight cars and other rolling stock. Repainting can wait until the locomotive or car is due for regularly scheduled maintenance.
One of my colleagues over at Classic Trains magazine called the practice "rampant," not just on short lines, but on Class I railroads, too. So if you want to build a truly prototypical rolling stock roster for your model railroad, you'll probably want to include a few patch jobs in there.
Including patch out locomotives and cars on your model railroad isn't just realistic – it's practical, too. Hobbyists modeling a freelanced line probably don't want to have to repaint every locomotive they buy before putting it on the rails. Patching out a locomotive that's factory-painted in the scheme of a former owner is an easy way to add to your roster.
Patch out locomotives also give your model railroad a sense of history. If you're modeling a railroad shortly after a major merger – say, Union Pacific in the late 1990s, Conrail in the late '70s, or Burlington Northern in the early '70s – some patch out locomotives let viewers know the heritage of your line.
How to patch out locomotives
Patching out the reporting marks and road numbers of a locomotive or car is simple. The first step is to cover up the existing lettering, heralds, and logos. One way is to use solid-color decal trim film, available from hobby decal vendors such as Microscale. This is the technique used by M.R. (Matt) Snell in our July 2012 and August 2018 issues.
Alternately, you could mask and paint patches, as Kim Nipkow did for an article in our December 2014 issue. One benefit of this technique is it let Kim also repaint a battery box door in Union Pacific Armour Yellow, as if a damaged panel had been replaced by the locomotive's new owner.
After painting the patches, it's simply a matter of adding the new reporting marks and numbers. Again, this can be done with decals.
An even easier way to simulate patch jobs on freight cars is to mask off the reporting marks and car numbers before applying weathering. When you remove the masking, those areas will appear clean and freshly painted, as if they had been patched.
Send us your questions
Have a question about modeling, operation, or prototype railroads? Send it to us at AskTrains@Trains.com. Be sure to put "Ask MR" in the subject.