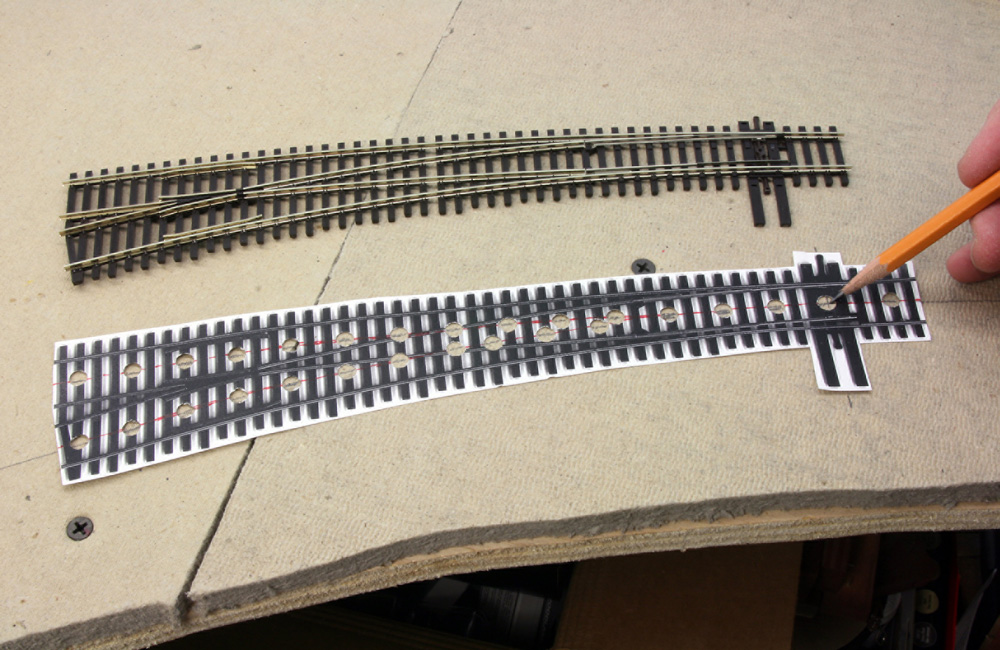 Q: I'm looking to get back into model railroading and I'm having a hard time deciding on a layout. I've confused myself by looking at hundreds of plans, drawing possible layouts and trying design software. I would like to be able to use paper track templates, but I can't find too much info on them. Could you give me some direction? – Warren Peterson, Kansas City, Mo.
A: You definitely want to know whether what you've designed on paper or with track planning software will work in your space. Using paper track templates is a great way to check complex track arrangements before spending a lot of money on turnouts. Buy one of each type of turnout you plan to use, make full-size photocopies of them, cut them out, and tape them together to test things like yard ladders, crossovers, and industrial spurs on your benchwork. If you think you'll have to shorten a turnout to make a particular track arrangement work, trying first on paper is a lot cheaper than finding out you can't make it work only after you've already cut up a real turnout. Some copiers may have an option to flip an image, letting you make right-hand templates from left-hand turnouts and vice-versa.
In his contribution to senior editor Jim Hediger's "Workshop Tips" column in our March 2011 issue, modeler Dave Durr shared some ways he makes his templates even more useful. By adhering them to thin cardboard or styrene backings, he makes them more durable so they'll last longer. He also uses a paper punch to punch a row of holes down the centerlines of the turnouts, which allows him to mark the track centerlines on the benchwork with a pencil or marker. Writing the manufacturer's name and model number of each track component on the back of the templates will help you buy the parts you need when you're ready to build.
Now if what you were talking about is a drawing template – those thin plastic cards with slots and holes in the shape of track components – I use those to draw track plans myself. I'm planning an upcoming edition of my recurring Trains.com department, "Sketching with Steve," on how to use one. Keep an eye out for it in coming months.
Send us your questions
Do you have a question about model railroading you'd like to see answered in Ask MR? Send it to associate editor Steven Otte at AskMR@MRmag.com.