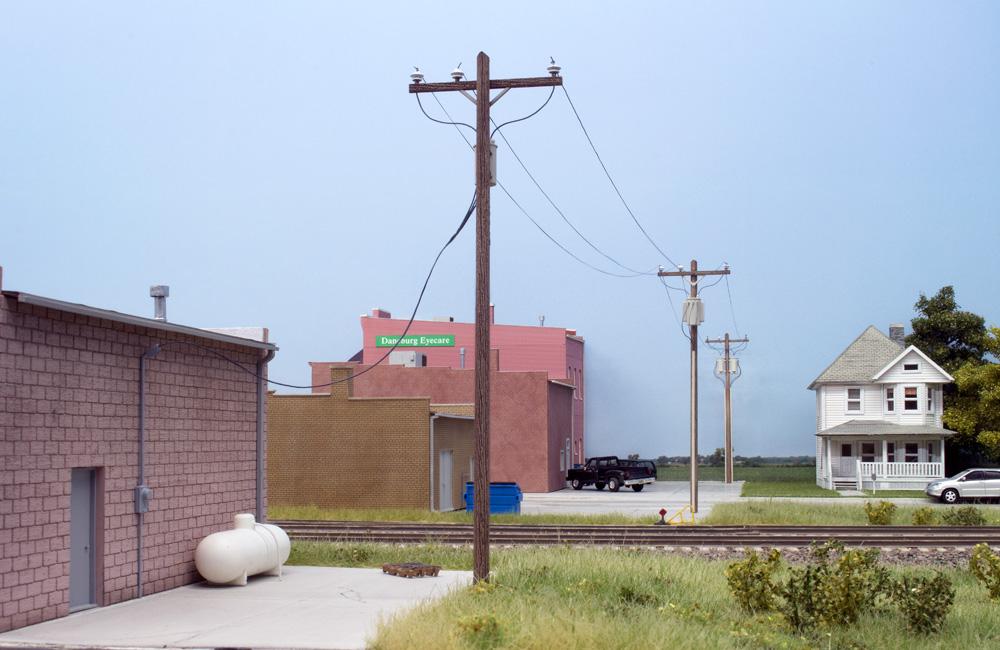 Q: Where did Pelle Søeborg get the parts for his utility poles? They're the most correctly done of any I have seen. – James Bodnar, Brunswick, Ohio
A: Luckily, Pelle wrote an article for us explaining not only what parts he used, but how he used them. "Quick and easy utility poles" was published in our November 2016 issue. If that issue isn't in your back-issue stash, you can read and print it, as well as any other article from our 88-year history, by subscribing to our online Archive at Trains.com.
Q: What year did the Burlington Northern abandon one side of the double track crossing of the Wisconsin River south of Prairie du Chien? Are there plans to restore it? – Jason Kelly, Manteno, Ill.
A: I checked with Tom Danneman, MR's art director and an avid railfan who's familiar with the area. He replied:
"BN never had a double-track crossing of the Wisconsin River. BN had a single track bridge over the Wisconsin, and later BNSF built a second one alongside it in 2005. Now, just the one new bridge is being used. As far as I know, there is no plan to rebuild the existing one, but I suppose BNSF could someday tear down the old one and put up a new second one to complete double track through there."
Q: I have an A-B-A set of Oriental Limited brass F7 diesels that I'd like to add Digital Command Control decoders to. Is it possible to put a single decoder in the B unit and attach the other units' wires to that decoder? The units would be connected together to run as one lash-up. Would the decoder have enough powder to operate three units at once? I prefer TCS decoders. Thanks for your input. – Alan Trueblood, Cincinnati, Ohio
A: Such a wiring configuration would not be advisable, because the multiple motors could draw too much current for the decoder. The motors and gear arrangements might not be identical, resulting in a set of locomotives that try to run at different speeds. And if you wired the locomotives' motors in series, the voltage drop would result in a much slower top speed. It would be far simpler and more reliable to install a decoder in each locomotive and consist them together.
Q: I'm building an N scale table-top railroad for my twin grandsons. The layout will consist of four sections that will be connected and latched together on the table. What electrical connectors do you recommend to connect track and accessory power between the sections? The track power is DC. – Robert Turner, Choudrant, La.
A: If the layout is to be set up only when needed and dismantled between operating sessions, I would suggest 1/4″ headphone jacks. Get the kind with two separate contacts on the barrel of the jack so it will be impossible to cross-connect the wires. They're durable, easy to snap together and apart, and readily available at many online electronics supply outlets like Digi-Key (digikey.com), Parts Express (parts-express.com), Mouser Electronics (mouser.com), and All Electronics (allelectronics.com).
Send us your questions
Do you have a question about model railroading you'd like to see answered in Ask MR? Send it to associate editor Steven Otte at AskMR@MRmag.com.