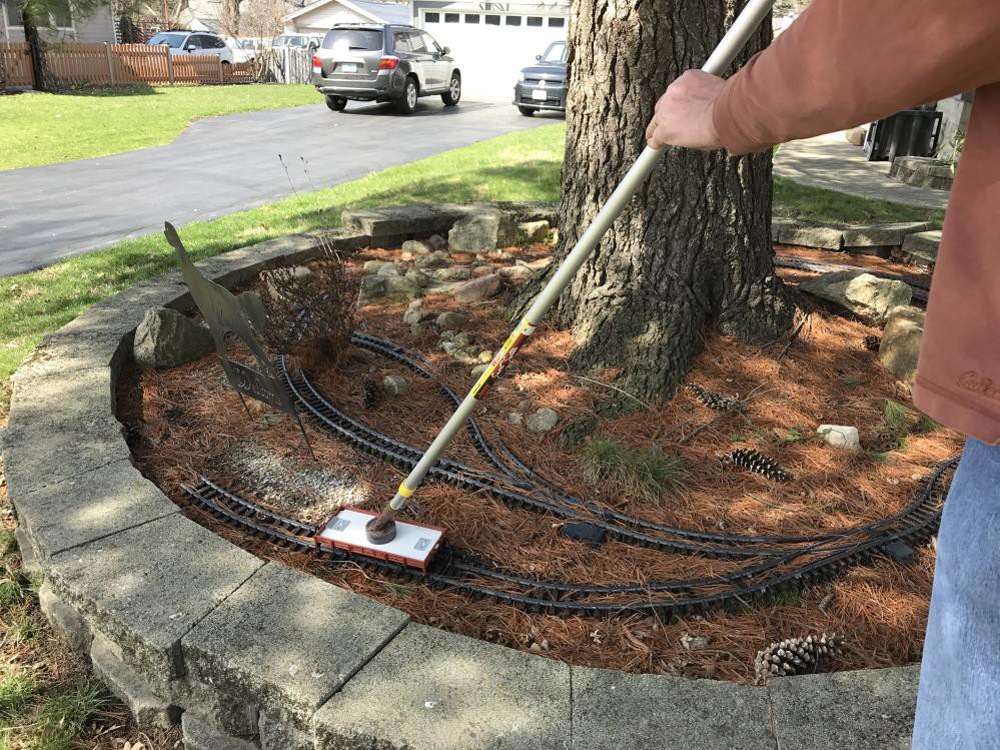 Crawling around on the ground to clean my rail was getting tiring. I needed a new method to clean track, so I built an elevated track cleaner to get the job done instead.
Supply list
Wooden extension pole
Drywall pole sander head
Two-truck LGB gondola car
LGB #50050 track cleaning attachment
Scrap thin-gauge aluminum
¼" thick Sintra plastic, cut to fit the inside of the gondola
Screws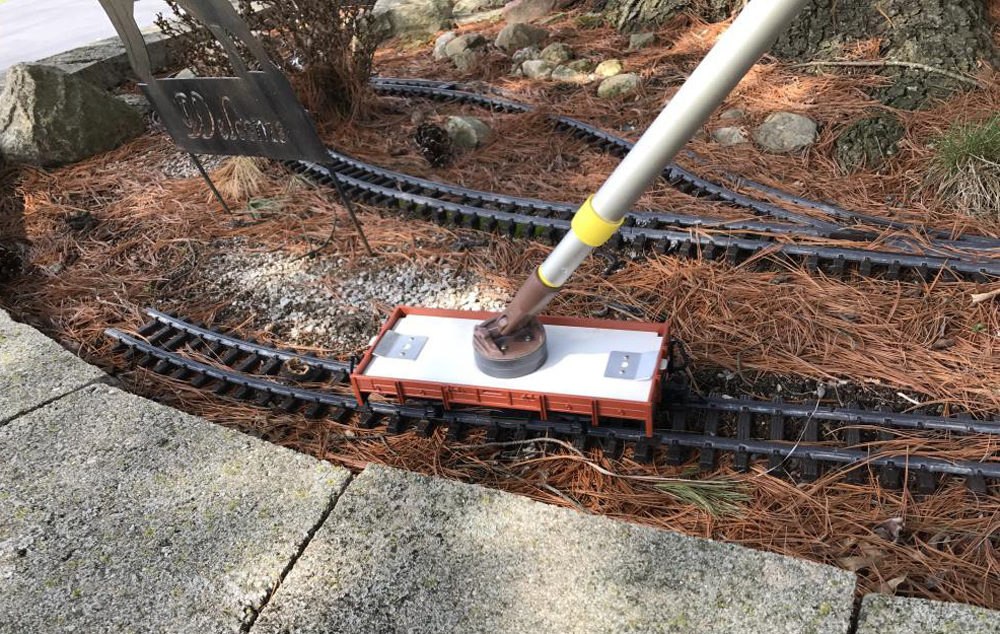 First, cut the Sintra to fit inside of the gondola. To secure the Sintra to the gondola, I made metal attachment tabs from scrap thin-gauge aluminum. The tabs fit into the (molded-in) rectangular openings on either end of the gondola car. As an alternative, you could skip the tabs and drill holes through the Sintra and the gondola bottom, and permanently secure it with screws. My version allows the gondola to remain unmodified, and it could easily return to service as rolling stock.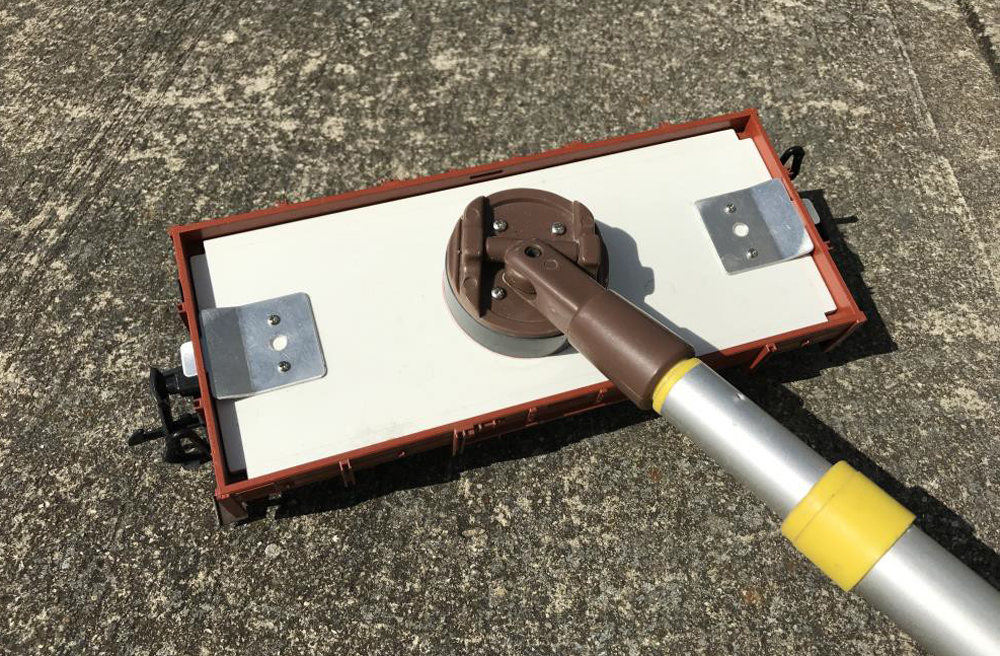 Remove the 360° swivel from the pole sander head. I encased the edges in a piece of aluminum scrap and screwed it to center middle of the Sintra. You could skip the aluminum and drill holes directly through the Sintra to attach the swivel instead.
By extending or retracting the pole, I can reach anywhere on my main line and remain standing. The 360°   swivel allows the track cleaning gondola to easily maneuver around any curve on the track. It's faster and easier on my knees too!