In my last column for Garden Railways (Tunneling through tough times), I mentioned learning more about making handmade hardscape using hypertufa "in the next issue." Little did I know how much would change in the next couple of years—the print GR is no longer produced and Trains.com has been revamped.
I'm finally ready to showcase how hypertufa can take your garden railway from good to great! See a number of ideas here and get a preview video of an upcoming clinic I'll be doing at the 2023 National Garden Railway Convention in California. I'll soon be sharing the recipe and other ways hobbyists use hypertufa on their railways.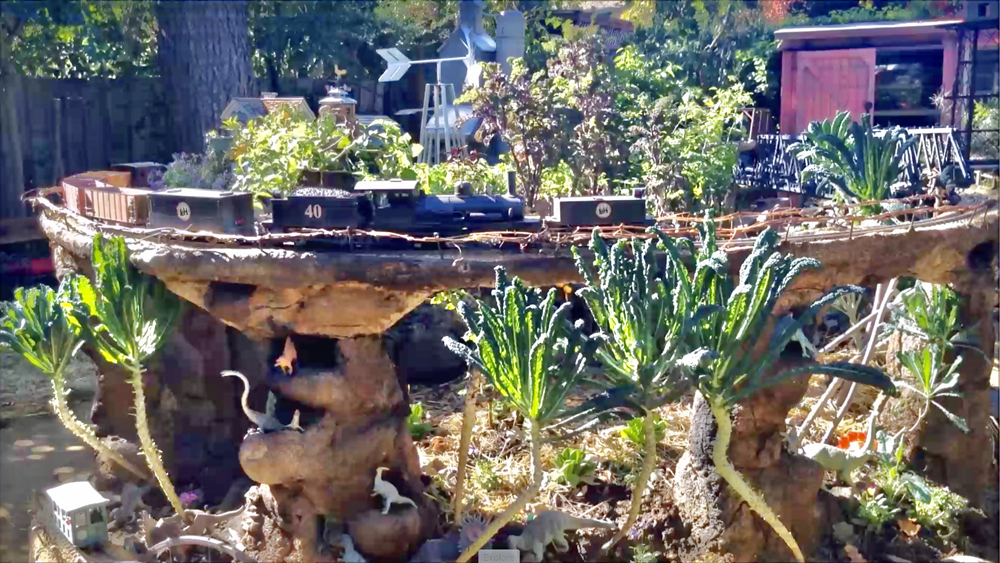 Here we'll show how we broke up the rock-wall look on three sides of my house, starting with the children's division. Each structure differs depending on needs, but all retain soil and act to anchor and elevate the track work. And for fun — create pockets for plants and creatures. Hypertufa allows for freeform design.
Curing completely
Cement products do not cure by drying but by a chemical process that requires water. The strongest concrete fully cures underwater. I wrap my projects in plastic tarps for about three days, with daily misting by hose, then keep them moist for another several days. This will ensure that the final products have had time to develop most of their strength. Although cement must have moderate temperatures, because too hot or cold inhibits curing, here's a story how to use your garage in the winter to make hypertufa pots. You could make a stylized bridge: https://www.thehypertufagardener.com/make-hypertufa-pots-winter-yes/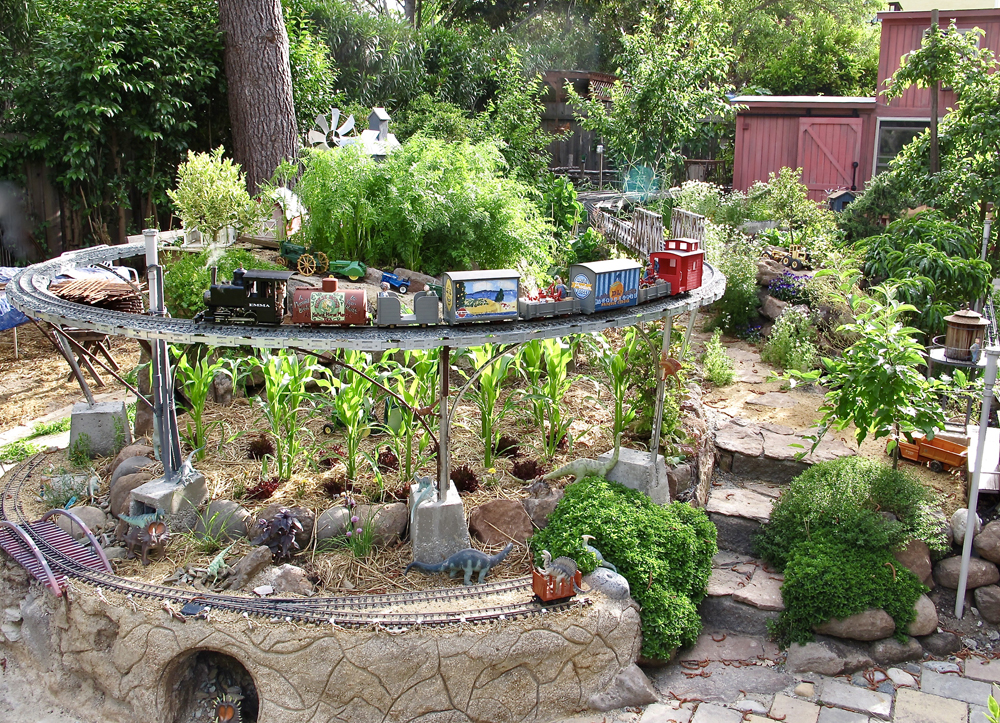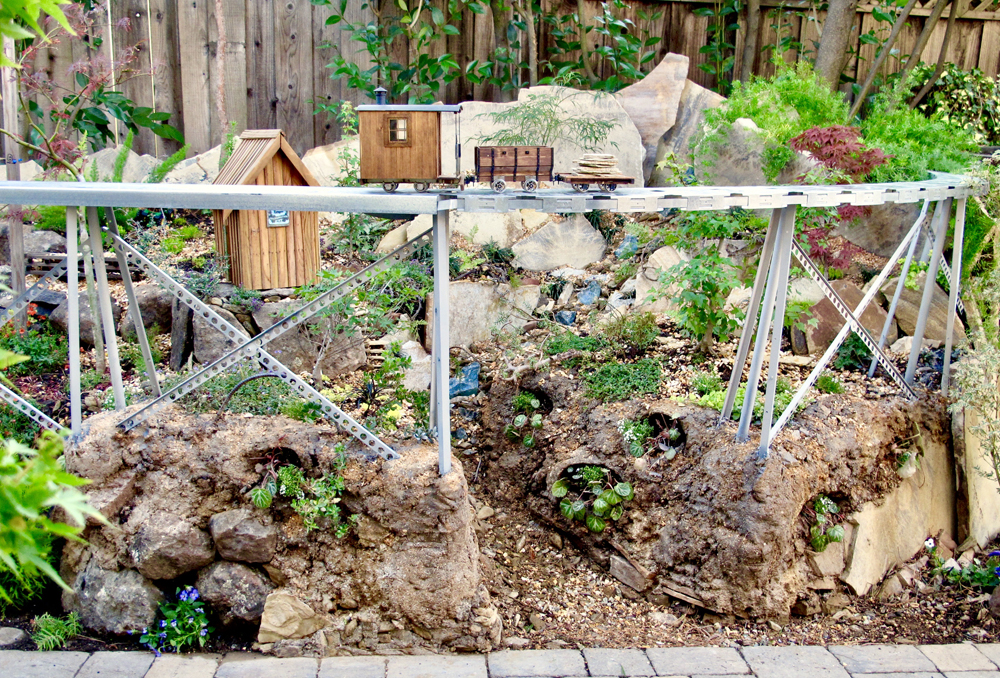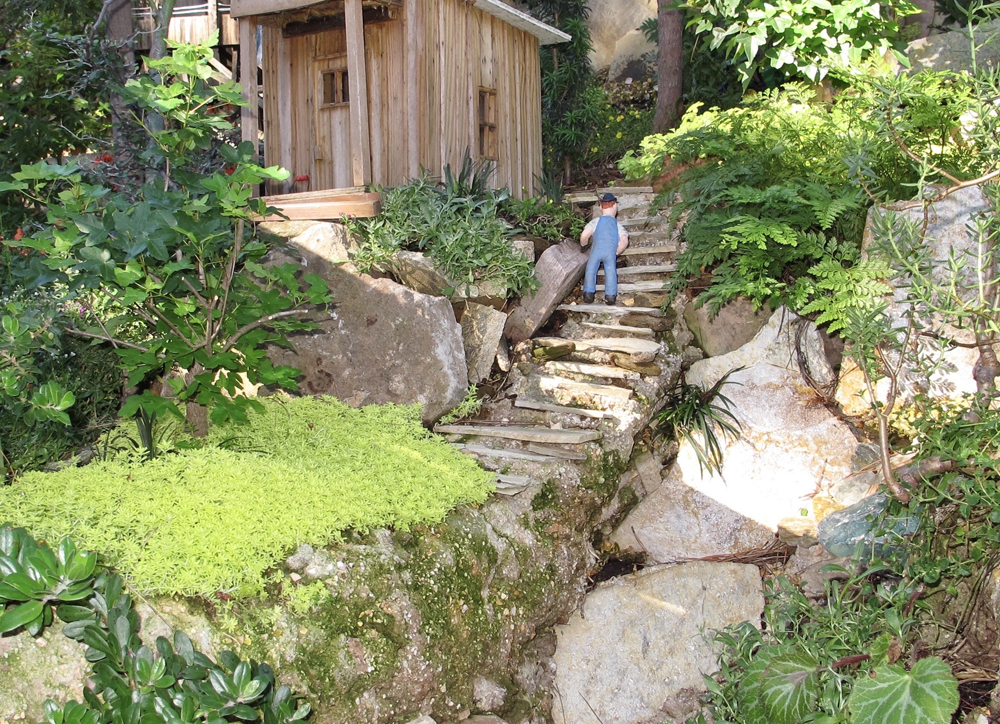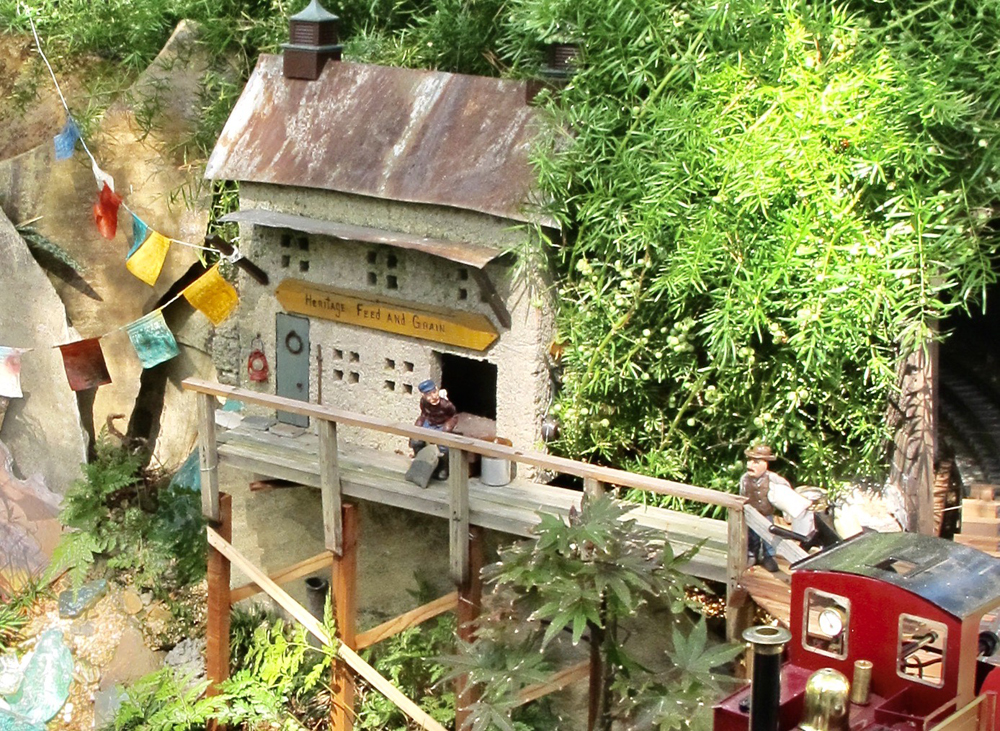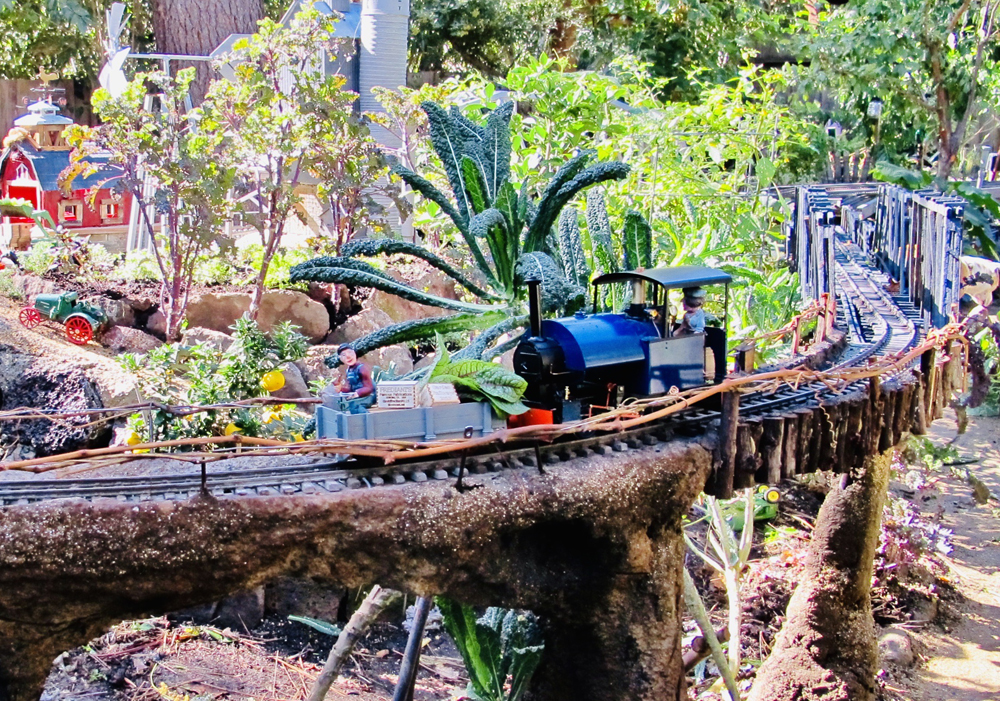 Hardscape retaining walls clinic
During a steamup on the author's elevated Aggie (all edibles), train operator, Bill Bivings, made a video you can watch, above. In the middle, see a still shot with logging steamer, Russ Miller, director of this year's 2023 National Garden Railway Convention in Santa Clara, CA. At the convention, the author will give a clinic on "Hardscape Retaining Walls" and demonstrate the use of hypertufa.
Get ideas for working with hypertufa in this companion article.
Resources:
• Bivings, Bill, video of author's railway: "Bill Bivings Train Day at the Ag & G El"
• Norris, Nancy, GR Feb. 2015; "Hardscape using cement product," GR Feb. 2020, "Bigger and better: 7/8n2 in the garden."
• Verducci, Jack, GR Dec. 1997, "Hiding an ugly fence with Gulapata"
• Working with Gulapata
• Jones, Peter, GR Nov. 1984, "Scribblings on a workshop wall," (cement scenery)