The Lionel Aberdeen, Carolina & Western F9 A-B locomotive set is now out. The railroad – reporting mark ACWR – is a short line that, until January of last year, many of us in the O gauge hobby had never heard of.
"The Carolina Route" runs between Charlotte and Raleigh, N.C. It hauls goods from CSX and Norfolk Southern connections to local industry, and vice-versa, according to railroad's website. Freight operations utilize diesel engines from EMD GP40s to SD40s and -60s and their subsequent variations, all dressed in a dapper hunter green with magenta trim. You can tell it's a railroad that values its image.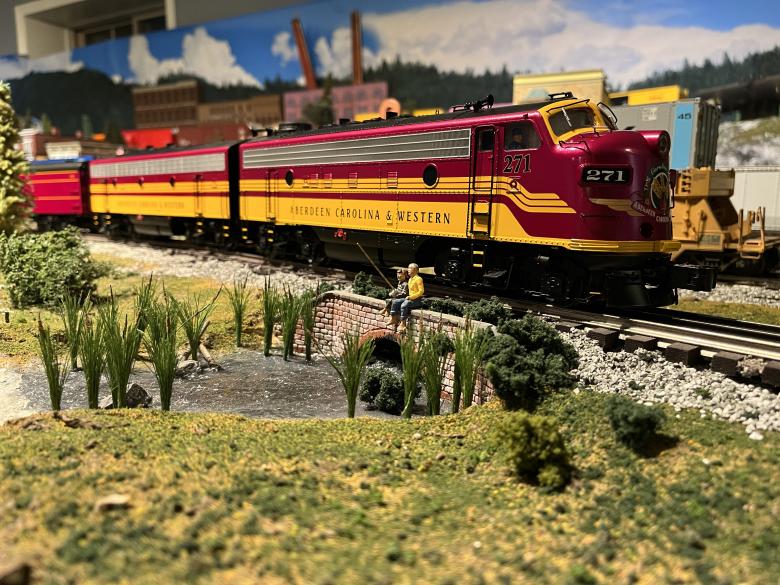 Especially when it comes to its passenger locomotives.
A colorful railroad
After toiling in relative obscurity, the ACWR has been thrust into the toy-train limelight after these F9 passenger units in its paint scheme were announced by Lionel in its 2022 Volume 1 catalog.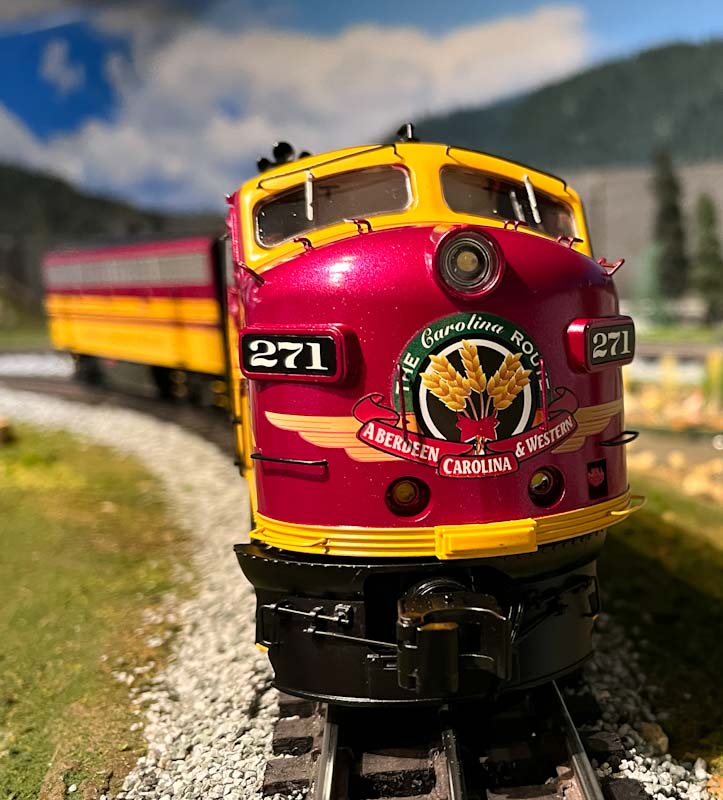 The railroad bought the A and cabless B unit from Norfolk Southern in 2019 for passenger service. They've been repainted from the sedate black-and-white they wore while pulling NS's executive train to a magenta-and-yellow scheme.
NS's other F9 A-B set was purchased by Reading & Northern Railroad (officially Reading, Blue Mountain & Northern, RBMN). Lionel has also released an A-B set in that paint scheme.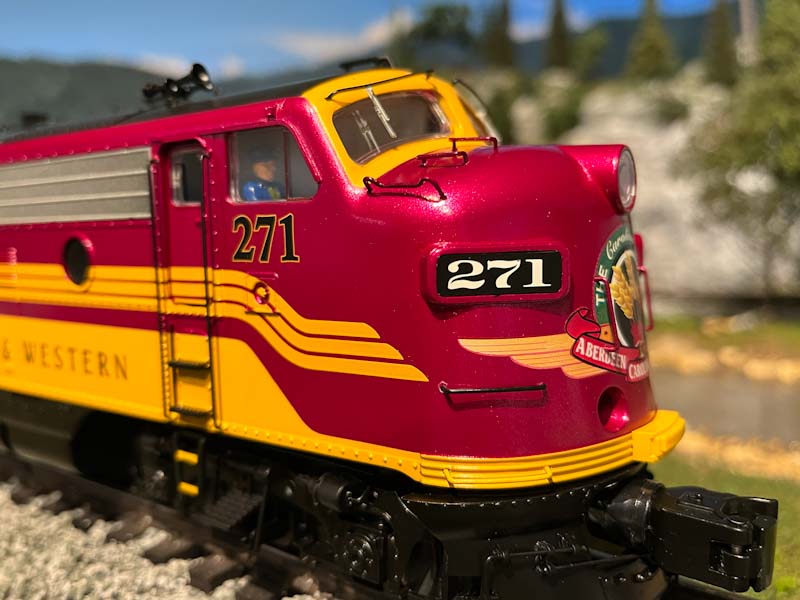 The prototype units have an extensive lineage. Before joining Norfolk Southern in 2006, the two A units were built by Electro-Motive Division of General Motors in 1952 for the Baltimore & Ohio RR. They then served with the Maryland Area Rail Commuter (MARC) transit agency. The cabless B units were built for the Chicago Great Western Ry.
Once acquired by NS, all four engines were rebuilt to EMD GP38-2 specifications at Juniata Shops in in Altoona, Pa.
Lionel Aberdeen, Carolina & Western F9 locomotive set
Lionel's offering provides a powered A- and SuperBass-equipped B unit. Each features Legacy control with ElectroCouplers on the front of the A unit and rear of the B. Each engine features a fan-driven smoke unit and sounds. They also have roadname-specific detailing, specifically roof appliances and ditch lights. Each unit is 13 inches long for an A-B set length of 26 inches. They can navigate O-31 curves.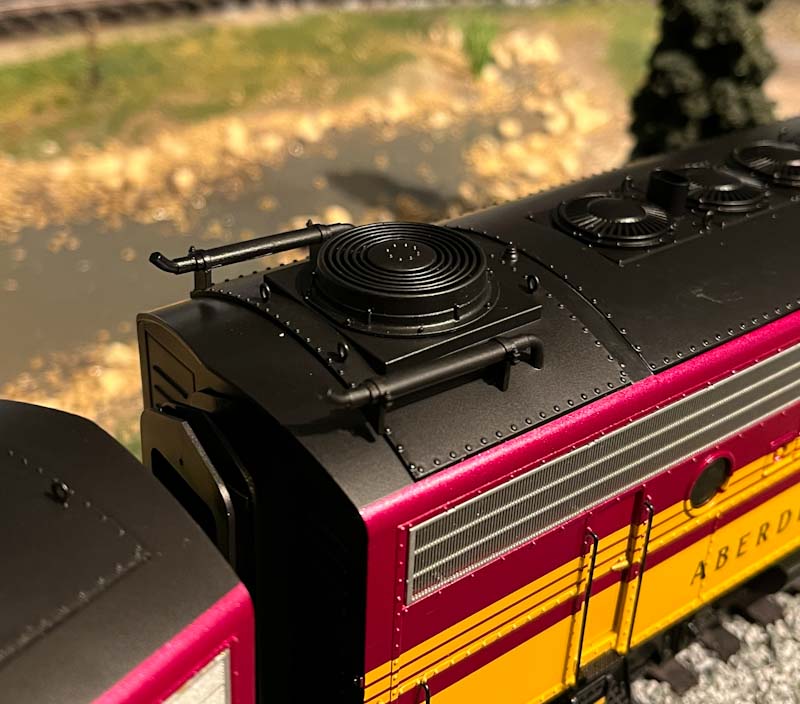 The controls for programming, smoke, and sounds can be found by removing a magnetic hatch on the roof. I found this design to be much easier than previous F-unit panels with plastic clips.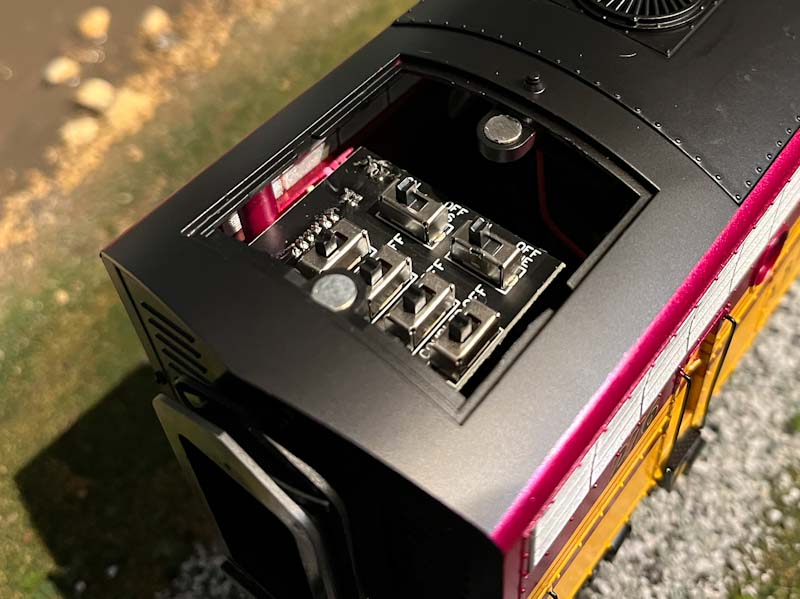 To say Lionel did a fantastic job on the paint for these diesels would be an understatement. The metallic magenta paint glimmers in the light. It's contrasted by three yellow stripes and the field with the name of the railroad. The nose of the A unit displays the Aberdeen, Carolina, & Western logo and wings.
Many details
These models feature LED cab lights, headlight, and ditch lights. Add-on details include ladders, handrails, and windshield wipers. The black roof features detailing matching the prototype, including exhaust piping. There's see-through grills along the sides and two glazed porthole windows.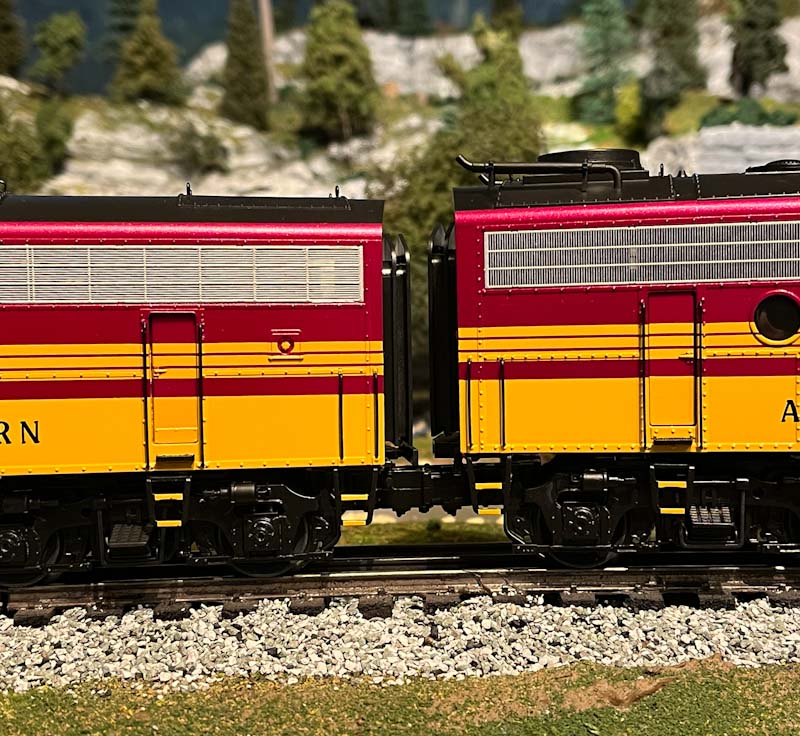 The cab doors are spring-loaded and the interior features painted engineer and fireman figures.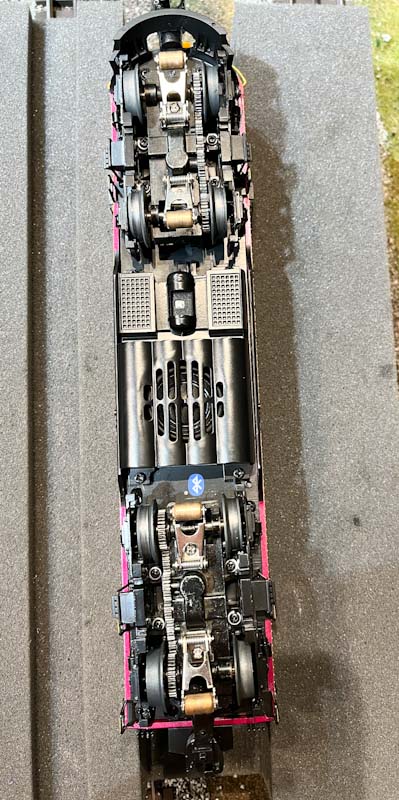 Lionel's CrewTalk has been updated on this set. The engineer has an audible accent and utilizes a variety of newer phrases than what has been offered on every diesel for the past few catalogs.
I asked a friend who ordered the Reading & Northern units if the CrewTalk in those is different from the ACWR chatter. He confirmed it is.
More to come
Cataloged with the engines were four passenger cars: a 21-inch dome, and a generator car with sounds; and an 18-inch coach and observation car, both heavyweights. All require O-54 curves. More to come on these offerings later.
Based on the popularity of this set and the ACWR's roster, I would not be surprised if we saw more options to add to this set in future catalogs.
Get more O gauge action on the Chris's Trains & Things channel on YouTube.