The MTH Premier SD24 is a massive model of a historic locomotive more widely used than its initial owners list would indicate. Many units found second and third lives on other railroads after their initial stints.
Like all of MTH's newer offerings this wasn't in a catalog. Instead, it was announced in 2022 as a stand-alone offering and has finally hit shelves in May of 2023.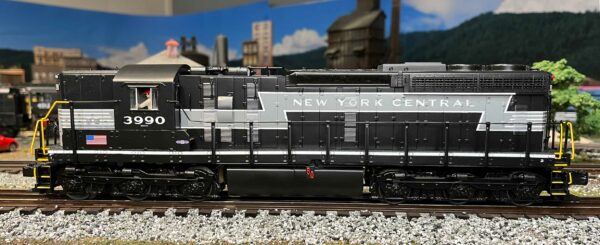 The prototype was produced by General Motors' Electro-Motive Division from 1958-63. During that stretch 179 A units were built for a number of railroads and 45 cabless booster units were made for Union Pacific.
MTH Premier SD24
It improved upon its predecessor, the SD18. With a first-ever turbocharged 16-cylinder prime mover, the SD24 punched out 2,400 hp with its six axles. During development, traction motors were limited in horsepower output, but the prime mover was able to provide full power at all altitudes, which was not possible with the normally-aspirated powerplant of the SD18.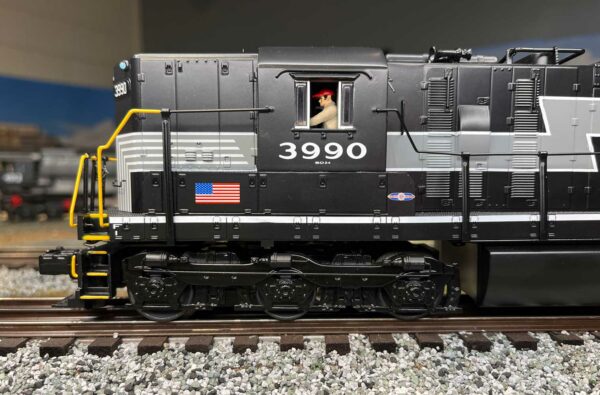 EMD sold units to the Burlington Route, Santa Fe, Kennecott Copper, Southern, and UP. It also produced a few demonstrator units, one of which it painted for the Duluth, Missabe & Iron Range only to have it returned unpurchased.
See a model of one of the SD24s in a later life.
Model highlights
These models feature MTH's DCS Proto-Sound 3.0 control system as well as an onboard DCC decoder if you wish to convert it to a 2-rail model. They have an ABS plastic body on a metal frame with two motors. LEDs illuminate the model, including cab lights, headlights, front and rear marker lights, and number boards.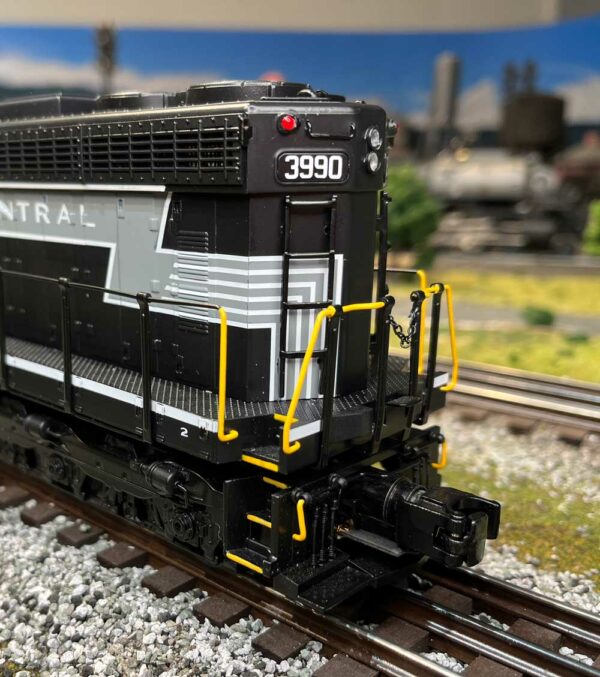 There is some railroad-specific detailing, including a a short-hood and high bell on the UP versions as well as a removable snowplow and rear horn location.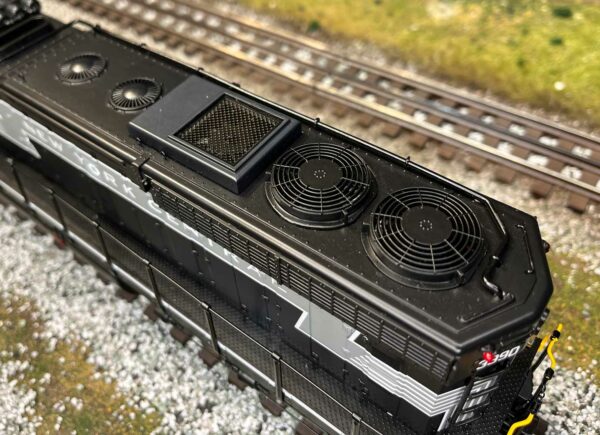 Each unit has a fan-driven smoke unit and front and rear Proto-Couplers. There are several separately applied details including safety painted handrails, horns, coupler cut levers, walkway chains, ladders, and air-tank piping on the roof. While much of the vent detail is molded in, the rear ones are see-through as are the large fans at the rear of the carbody.
Even more
The sound set features Freight-Yard Proto Effects (PFA) and various soft-key sound features including cab chatter, coupler slack, forward signaling, idle sequences, and more.
Need info on command control of modern locomotives?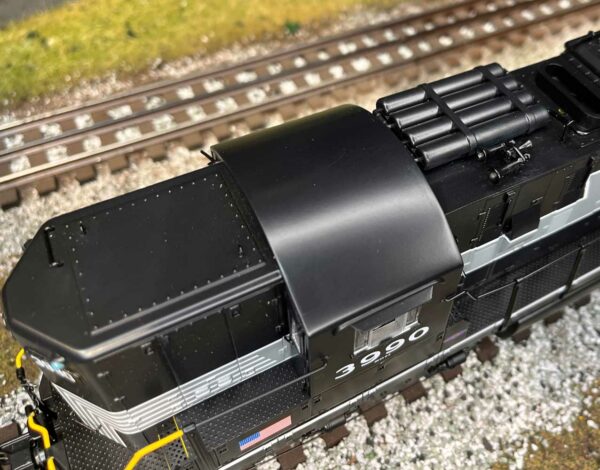 It's easy to add smoke fluid down the exhaust stack. It's wide enough to use a standard dropper without issue. Each three-axle truck is die-cast with two pickup rollers on each. The center axle is not flanged, allowing operation down to O-31 curves. Weighing in at 4 lbs. 10 ounces, this model was easily able to pull a long string of 21-inch passenger cars.
In this run, MTH offers SD24s in the liveries of five railroads, most with two road numbers. Several retailers offered custom models as well; see the list below.
Premier SD24 by MTH Trains
MSRP: $559.99
Roadnames: Chicago, Burlington & Quincy (No. 20-21717-1, 20-21718-1); Lackawanna (20-21719-1); Southern (20-21720-1, 20-21721-1); Santa Fe (20-21722-1, 20-21723-1); and Union Pacific (20-21724-1, 20-21725-1).
Custom runs: Mr. Muffin's Trains – Duluth, Missabe & Iron Range (20-21726-1 & 20-21727-1); Berwyn's Toys & Trains – Chicago, Burlington & Quincy (SKU: 20-21734-1); Santa Fe (black with silver lettering/stripes) (20-21730-1, 20-21731-1); Pat's Trains – Kennecott Copper (20-21731-1, 20-21733-1); METCA – New York Central (20-21728-1 & 20-21739-1).
Get more O gauge action on the Chris's Trains & Things channel on YouTube.