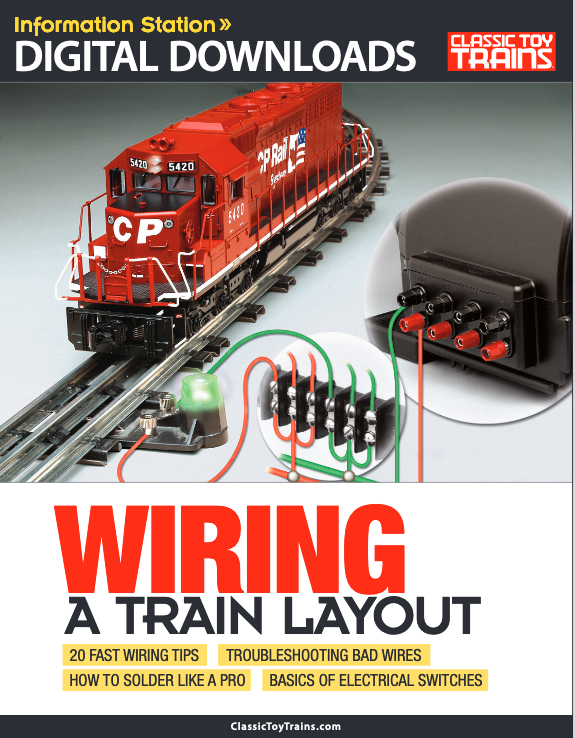 Download this free 44-page PDF to learn a variety of wiring tips for small train layouts. Inside you'll find out how to troubleshoot bad wires and solder like a pro. Plus, the editors of Classic Toy Trains Magazine also share 20 fast wiring tips and the fundamentals of electrical switches.
Get Your FREE PDF Download
Enter your email for access to Wiring a Train Layout.
By entering your email you will receive newsletters, special offers, and more from the Trains.com family of brands. View our privacy policy.