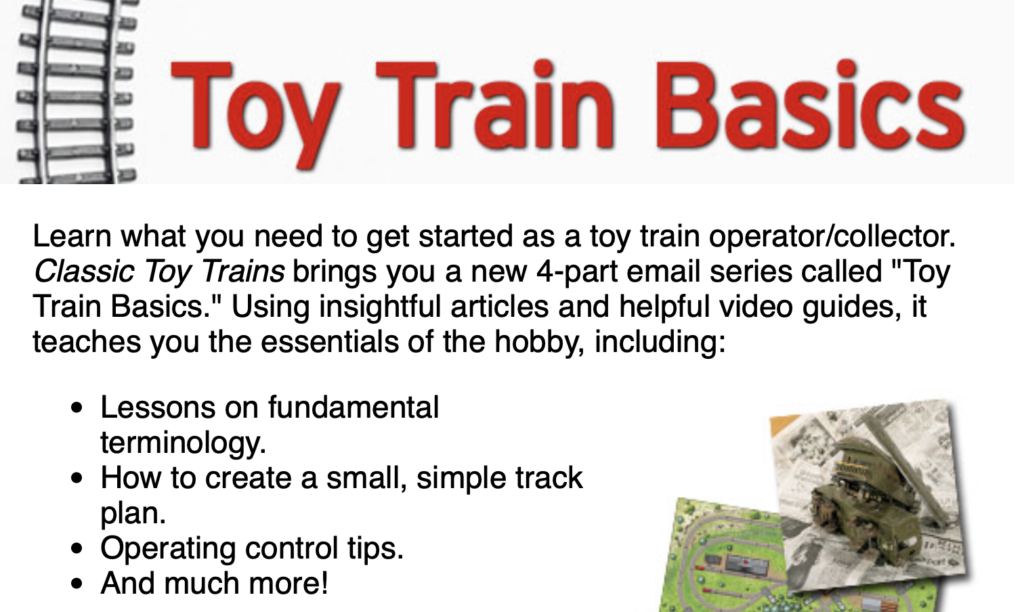 Learn what you need to get started as a toy train operator/collector. Classic Toy Trains brings you a new 4-part email series called "Toy Train Basics." Using insightful articles and helpful video guides, it teaches you the essentials of the hobby, including:
•Lessons on fundamental terminology.
•How to create a small, simple track plan.
•Operating control tips.
•And much more!