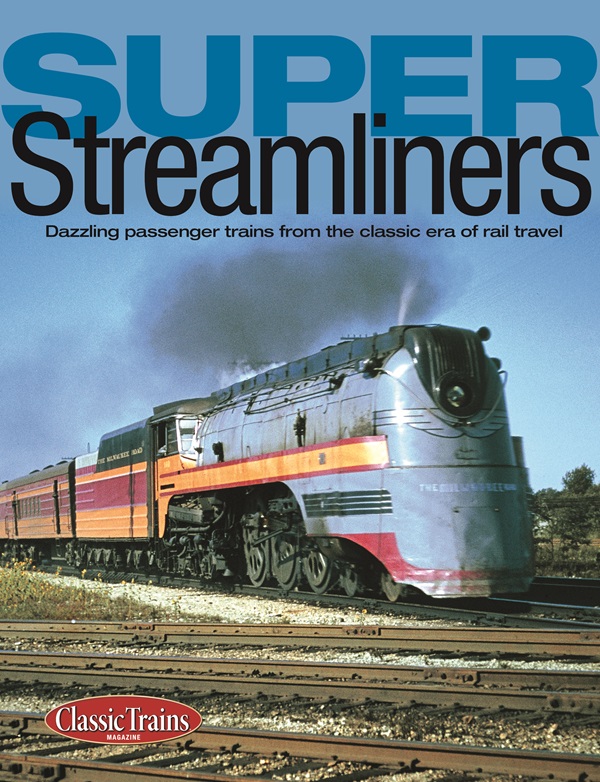 Long before the advent of diesels and lightweight equipment, streamliners shaped "high-speed rail" in the 1930s, 1940s and 1950s. In this free, 35-page download, we revisit the classic streamliner era.
This series includes:
The Great Chicago-Twin Cities Speed War: How intense competition between Burlington Route, Milwaukee Road, and Chicago & North Western drastically reduced daytime train times between the Midwestern cities.
The End of the all-Pullman Limiteds: A firsthand account from the last days of the Illinois Central's Panama Limited, Pennsylvania Railroad's Broadway Limited and Santa Fe's Super Chief.
When Cinerama Rode the Rails: How the famous Chicago Zephyr starred in one of the first super-wide screen movies.
The Canadian: Canadian Pacific's great transcontinental domeliner that revolutionized Canadian rail travel in the 1950s.
Get Your FREE PDF Download
Enter your email for access to Super Streamliners: Dazzling passenger trains from the classic era of rail travel.
By entering your email you will receive newsletters, special offers, and more from the Trains.com family of brands. View our privacy policy.