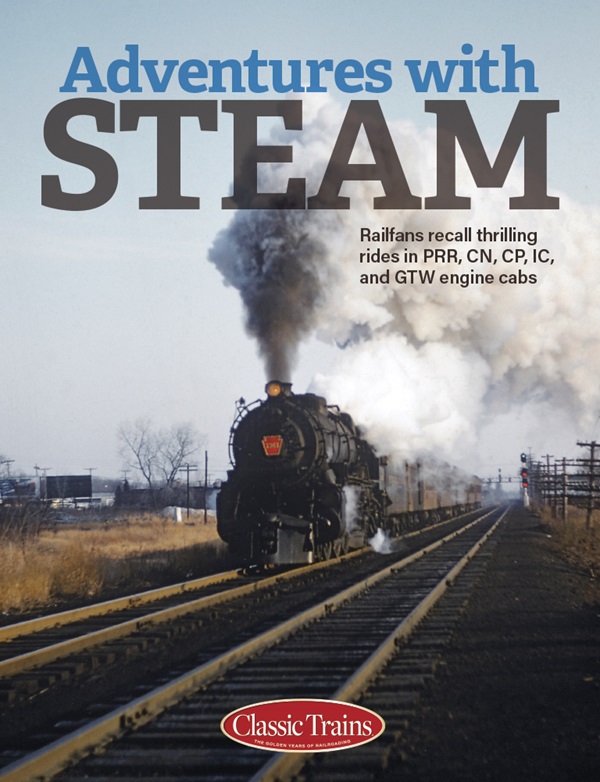 Download this free 25-page PDF for a collection of thrilling railfan stories. Railfans reminisce on unforgettable cab rides they had with the Pennsylvania Railroad, Canadian National Railway, Canadian Pacific Railway, Illinois Central Railroad, and Grand Trunk Western Railroad.
Get Your FREE PDF Download
Enter your email for access to Adventures with Steam.
By entering your email you will receive newsletters, special offers, and more from the Trains.com family of brands. View our privacy policy.