Amtrak San Diego service has seen a gradual increase since startup.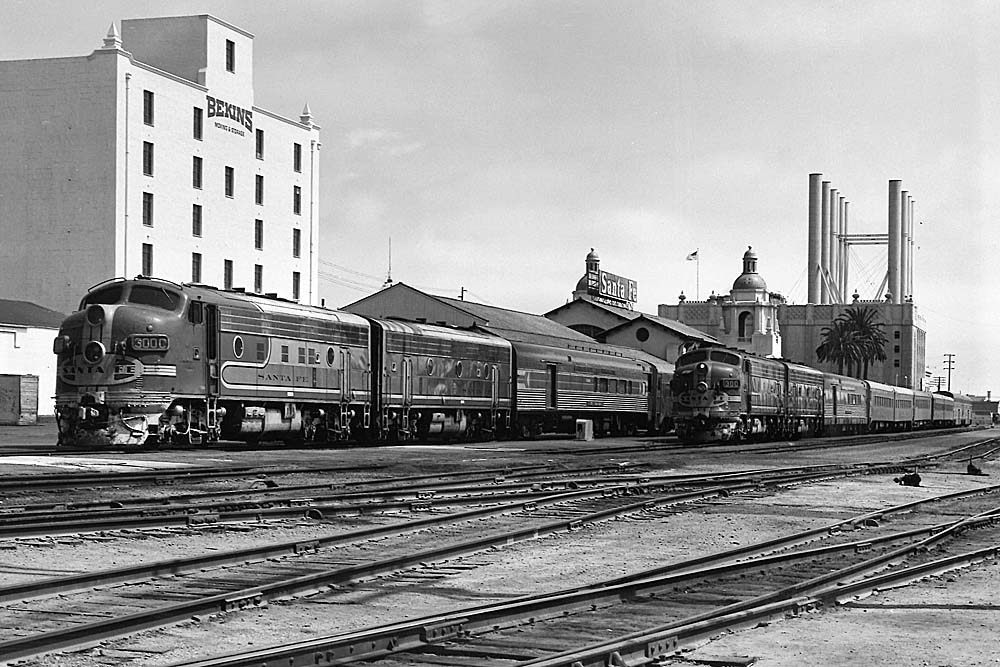 Amtrak operated two daily trains on the San Diego to Los Angeles route when it started service on May 1, 1971. The trains retained the San Diegan branding inherited from the Santa Fe, which continued to operate freight service over the line. They carried Nos. 75-78. Trains 75-76 offered parlor car and checked baggage service while 77-78 did not.
Additionally, the June 1971 Official Guide shows a third round trip operating Sunday, Wednesday, and Friday northbound and Tuesday, Friday, and Sunday southbound; these trains carries Nos. 79-80. The third daily round trip was added on Nov. 14 of that year.
Stations served by Amtrak San Diego service in 1971 included Los Angeles, Fullerton, Santa Ana, San Clement, Oceanside, Del Mar, and San Diego. Additional stops made by Santa Fe trains prior to May 1 of that year included Pico Rivera, Anaheim, Orange, and San Juan Capistrano.
Additional round trips were added on Sept. 1, 1976; April 24, 1977; Feb. 15, 1978; Oct. 26, and 1980, for a total of seven.
On April 29, 1984, limited-stop Metroliner-branded service begins between San Diego and Los Angeles. This ended less than one year later on April 27, 1985.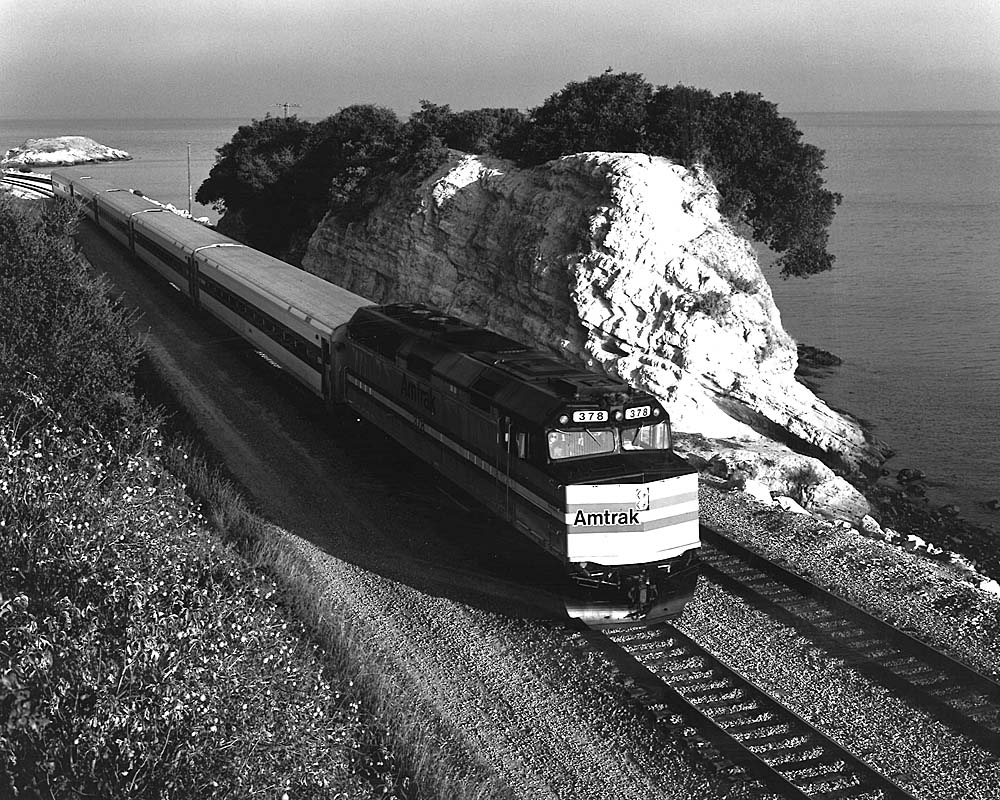 Through the years, Amtrak San Diego service has operated with a variety of equipment. At startup, the trains used Santa Fe-painted locomotives and a mix of cars that Amtrak had acquired. That includes former Santa Fe Hi-Level equipment once used on the El Capitan. In the late 1970s that shifted to F40PH diesel locomotives with Amfleet I cars and later Horizon fleet equipment.
Local governments formed the LOSSAN Rail Corridor Agency in 1989 to oversee the operation of the corridor. Today, it still contracts with Amtrak for train operation.
In the 1980s the corridor was extended with one round trip running to and from Santa Barbara on the former Southern Pacific Coast Line. It was extended north again to San Luis Obispo in the 1990s.
Amtrak San Diego service was renamed Pacific Surfliner in 2000 to better reflect its role north of Los Angeles along with its traditional Los Angeles to San Diego service. Concurrent with this rebranding was the delivery of new bilevel, push-pull equipment.