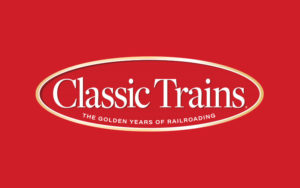 BY Neil Carlson
The development of the 4-8-2 grew out of the need for a locomotive with greater power than the Pacific to handle heavy passenger trains in mountainous terrain.
The first 4-8-2 in North America was built at Alco's Richmond plant and delivered to the Chesapeake & Ohio in 1911. Chessie wanted an engine that could handle 12-car trains without assistance, in order to eliminate doubleheading on its line across the Allegheny Mountains. The 4-8-2 did the job, and while doing so, the locomotive type acquired the name Mountain.
Other railroads ordered 4-8-2s and the design evolved quickly, receiving the latest technological advances and accessories. C&O's 62-inch drivers gave way to wheel diameters of 69 inches and larger. Boiler size and power were increased substantially. Less than a decade after its introduction, a new 4-8-2 bore scant resemblance to the original C&O engines.
The 4-8-2's mission also changed. Large eight-coupled locomotives with driving wheels of 69-73 inches were ideal for fast freight service. The Mountain thus became a dual service engine, handling both heavy passenger trains and fast freight assignments equally well.
C&O's second batch of Mountains had larger 69-inch driving wheels. No. 544 is seen on the point of a passenger train at Main St. Station in Richmond, Va., in 1937.
Richard E. Prince, Jr.
In heavy passenger service, the 4-8-2 found a home in both the mountains of the West and the flat territory of the Midwest and Southeast. Many of the Western railroads owned sizeable fleets of 4-8-2s. Southern Pacific owned 83 engines, Union Pacific had 60, Santa Fe acquired 51, and Great Northern owned 43.
Canadian National acquired its first Mountains in 1923. Its last batch, twenty semi-streamlined 4-8-2s delivered by Montreal Locomotive Works in 1944 (nicknamed Bullet Nosed Betties), were the final steam locomotives purchased by the railroad.
The Rock Island and Missouri Pacific were two Midwestern roads with notable fleets of Mountains. In the Southeast, the Seaboard and Florida East Coast placed their 4-8-2s at the head of long strings of heavyweight Pullmans bound for Florida.
The Mountain distinguished itself as a fast freight engine, particularly in the East. There were many users, but three railroads had especially noteworthy fleets. New York Central received its first 4-8-2s in 1916 (and relabeled them Mohawks). By the time its last was built in 1944, it had acquired 600. The Central used them primarily in fast freight service, but the last fifty, built by Lima during World War II, could also be used in heavy passenger service.
Central's rival, the Pennsylvania Railroad, ordered 301 engines of its Class M-1 design between 1923 and 1930. They found a home in main-line fast freight service. Together, the two eastern railroads owned almost half the 4-8-2s built for U.S. railroads.
Illinois Central took a different route. After initially acquiring sixty engines from commercial builders between 1923 and 1926, the railroad decided to build its own 4-8-2s. Fifty-six engines were constructed at its Paducah, Ky., shops from 1937 to 1942, using the boilers from surplus 2-10-2s. Paducah built an additional 20 engines between 1942 and 1943 with all new parts. IC's early 4-8-2s were dual service locomotives, but the Mountains built at Paducah were exclusively freight engines.
As train lengths increased and schedules were tightened in the late 1920s, railroads began looking for a more powerful locomotive, which led to the introduction of the 4-8-4. However, rather than replace the 4-8-2, the 4-8-4 complemented it. Mountains continued to be built and used for assignments not requiring the power of a 4-8-4.
The last steam locomotives acquired by the Baltimore & Ohio – and also the last 4-8-2s built – were assembled at the railroad's shops in Baltimore in 1948.
By that time, more than 2,300 4-8-2s had been delivered, with many lasting to the very end of steam.