The Ingalls Shipbuilding 4S locomotive was a truly unique, one-of-a-kind diesel unit.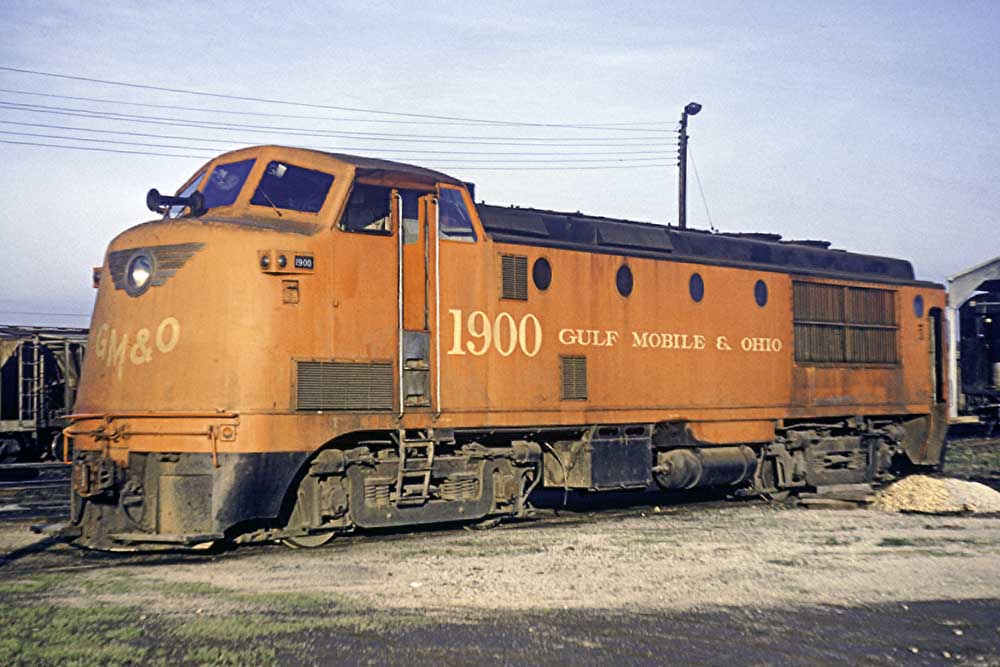 The business world in general, and railroading in particular, is full of one-hit wonders. The concept is solid, the idea grand, the thinking sound. Yet, despite all the barometers showing the product should be a sales winner, through no fault of its own, it fizzles.
Today's example is the Ingalls Shipbuilding 4S, a carefully thought-out diesel electric railroad locomotive that its builder hoped would be the vanguard of an extensive line internal combustion that would eventually include switchers, freight, and passenger units.
Coming from a proven leader in technologically sophisticated ocean-going ship building, the company poured its vast knowledge into the project. With the cessation of hostilities after World War II, Ingalls wanted to expand into other areas to keep its large workforce and physical facilities in Pascagoula, Miss., employed.
The thinking was solid. With the restrictions of the War Production Board a thing of the past, entire new lines of diesel locomotives were being proposed or built by Alco, Baldwin, Electro-Motive, Fairbanks-Morse, and Lima-Hamilton. Sales personnel couldn't keep up with the influx of inquiries. Ingalls took notice.
Catalogued models ranged from a 660 hp switcher all the way up to a 2,000 hp passenger model. In-between were various units designed to fit any railroad's requirements. The 4S was billed as a 1,500 hp all-purpose locomotive capable of handling any assignment. Its Superior engine was surrounded by a car body that allowed for maintenance personnel to be shielded from the weather. There was a turret-type cab giving the engine crew an almost 360-degree view of the terrain around them. There was even a vestibule on the rear end. A smaller 1,000 hp version was also available.
The 56½-foot 4S prototype began testing in early 1946 and toured various railroads including Louisville & Nashville, Southern, and Seaboard before settling in on the Gulf, Mobile & Ohio. As favorable a design as it appeared, alas, the order book stayed empty. GM&O, which served the Ingalls facility, bought the orphan at a bargain price and numbered it 1900.
On the GM&O, the 4S put in a respectable two decades of work, mostly at Mobile, before being stricken from the roster. A year later it was cut up by an Illinois scrapper, ending the story of the Ingalls Shipbuilding 4S locomotive.