Canada's GMD1 diesel locomotive was the first to be completely designed by General Motors Diesel Ltd., Electro-Motive's subsidiary at London, Ontario. GMD built 101 copies in two variants between 1958 and 1960. The locomotive was powered by a 12-cylinder, non-turbocharged 567 prime mover producing 1,200 hp. A news brief in Trains' July 1959 issue called it "essentially an elongated yard unit with road trucks and space for a steam generator."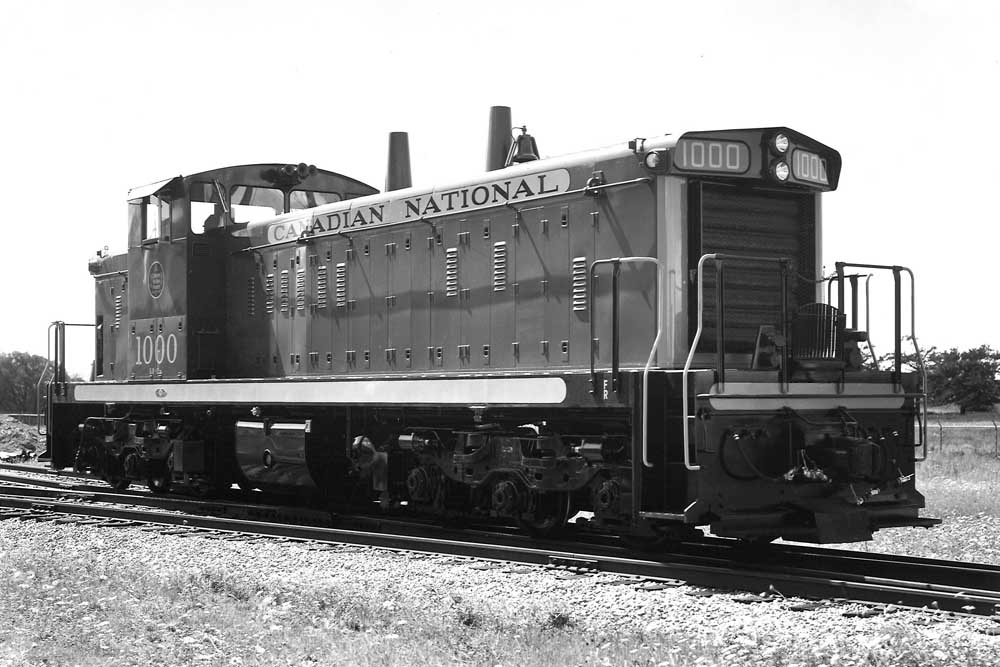 Authors Les Kozma and Chuck Bohi described the GMD1s as "ubiquitous as the grain elevator and 40-foot boxcar" on the Canadian prairies. The authors go on to proclaim that the original Canadian National fleet of 78 units "stepped lightly over 3,200 miles of branch lines that were restricted to a maximum of 160,000 pounds on driving wheels."
Because of this, the GMD1 diesel locomotive rode on six-wheel, A1A-type trucks with the middle axle unpowered. This spread the weight across more wheels, making the units better suited for lightly constructed branchline trackage.
CN later added 18 units, Nos., 1900-1917, on four-wheel trucks equipped with steam boilers for branch line passenger service.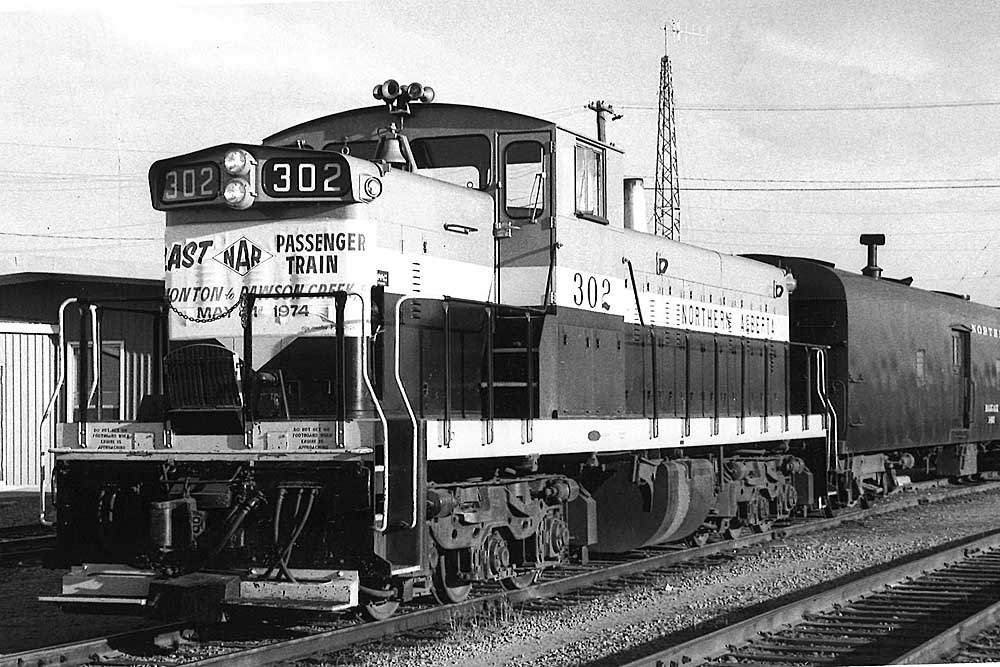 Finally, Northern Alberta Railways purchased five GMD1s, also on A1A trucks, Nos. 301-305 built in 1959. They were set up to operate short-hood-forward, which differed from CN's units. When CN acquired NAR in 1980, they became Nos. 1078-1082.
Their territory initially spanned from Manitoba west to Vancouver Island. As the branch lines waned the GMD1s found themselves reassigned to yard and local duties throughout the greater CN system. Some of the 1000s were rebuilt with new fuel tanks and four-wheel trucks and assigned new 1100-series numbers. In 1988-1989, 31 units were rebuilt with four-wheel trucks and designated GMD1U operating in the 1400-series. Another 15 units retained their six-wheel trucks and were converted to short-hood-forward operation in the 1500-series.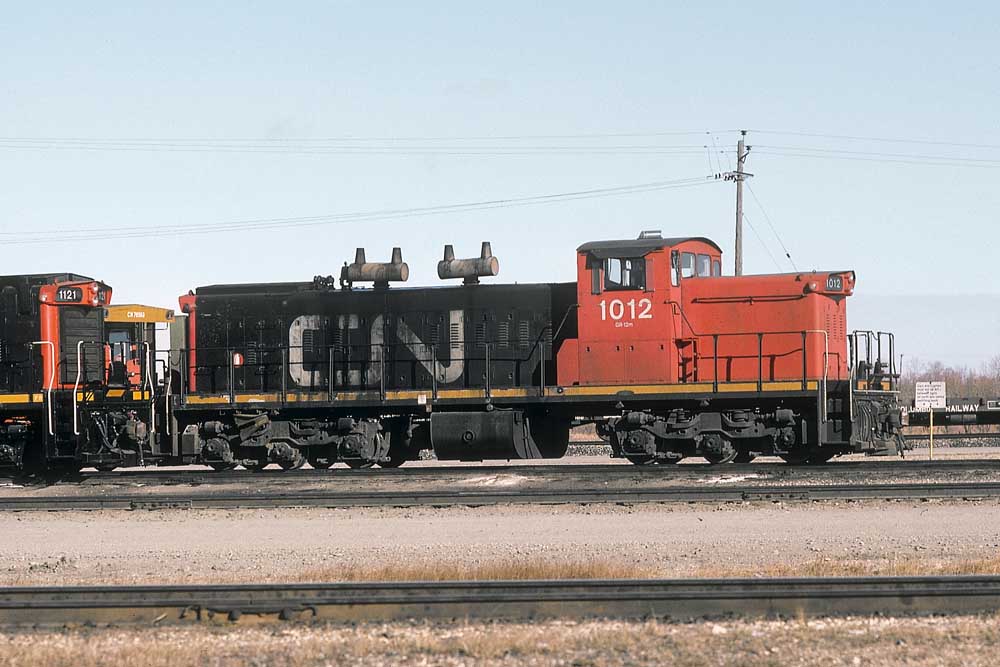 A number of units survived on the CN roster into the 21st century with the last two retired in April 2021. Twenty units went to Cuba in the 1990s, where the railroad found the four-wheel truck configuration to be too heavy. The solution was to purchase the six-wheel trucks that CN had left over from the conversions in the 1990s. Some units also emigrated to the U.S., including Oregon Pacific Railroad No. 1413 in Portland.