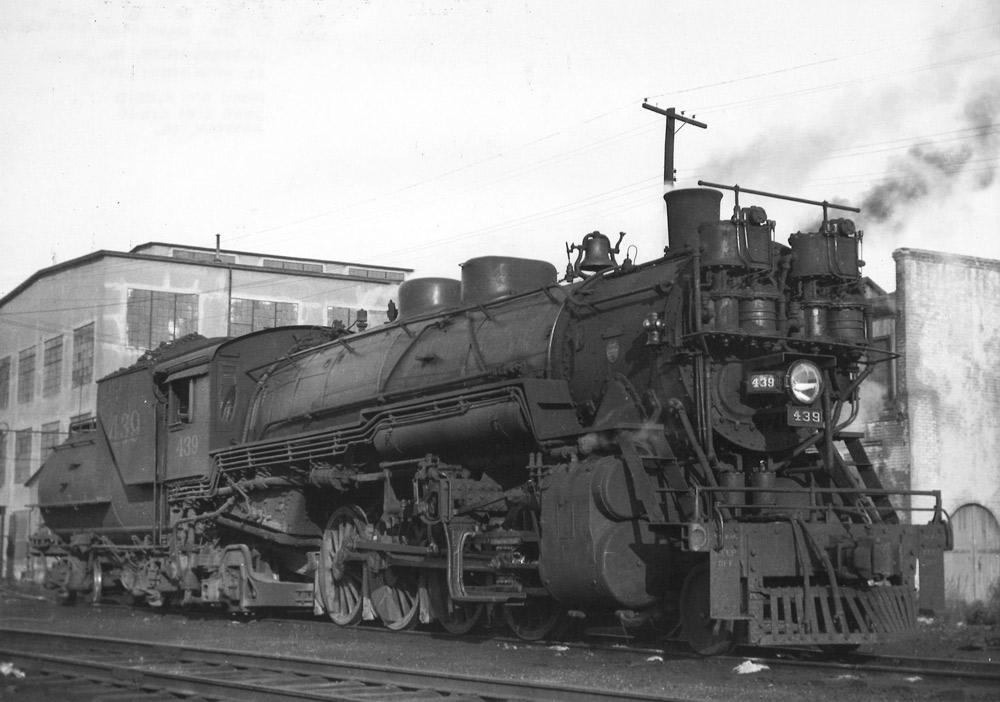 2-8-2 steam locomotive No. 439

By a wide margin, Seaboard had more Q-3 Mikados than any other class of steam locomotives. The road acquired 117 from Alco and Baldwin beginning in 1923. With characteristic pumps on the smokebox front, No. 439 stands at Portsmouth, Virginia, on November 22, 1941.

H. Reid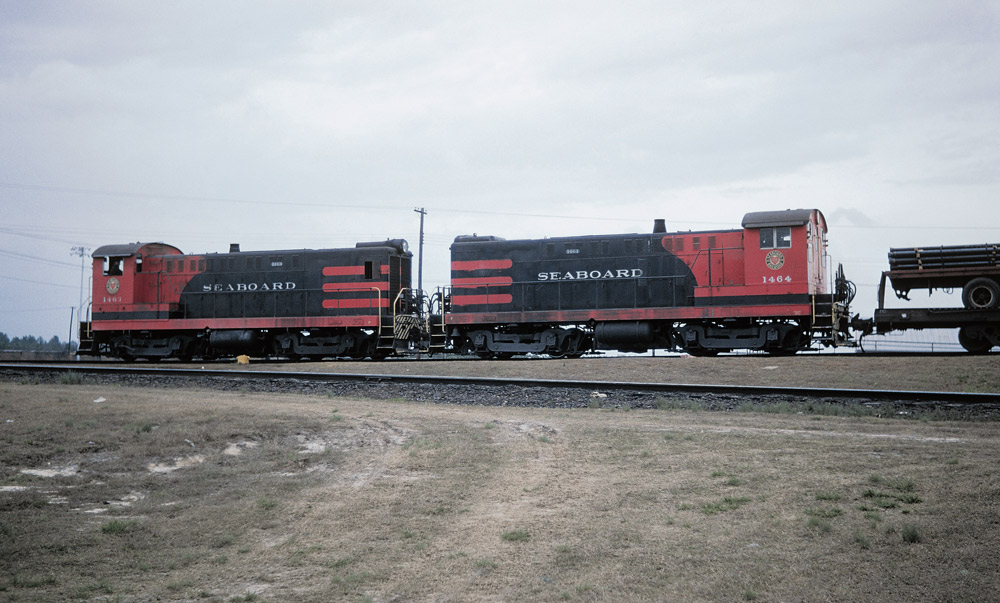 Baldwin S12 diesel locomotives Nos. 1463 and 1464

Two of Seaboard's 10 Baldwin S12 diesel switchers work the hump at the road's big yard at Hamlet, North Carolina, in March 1966. SAL also had Baldwin VO660, VO1000, and DS-4-4-10 switchers.

J. David Ingles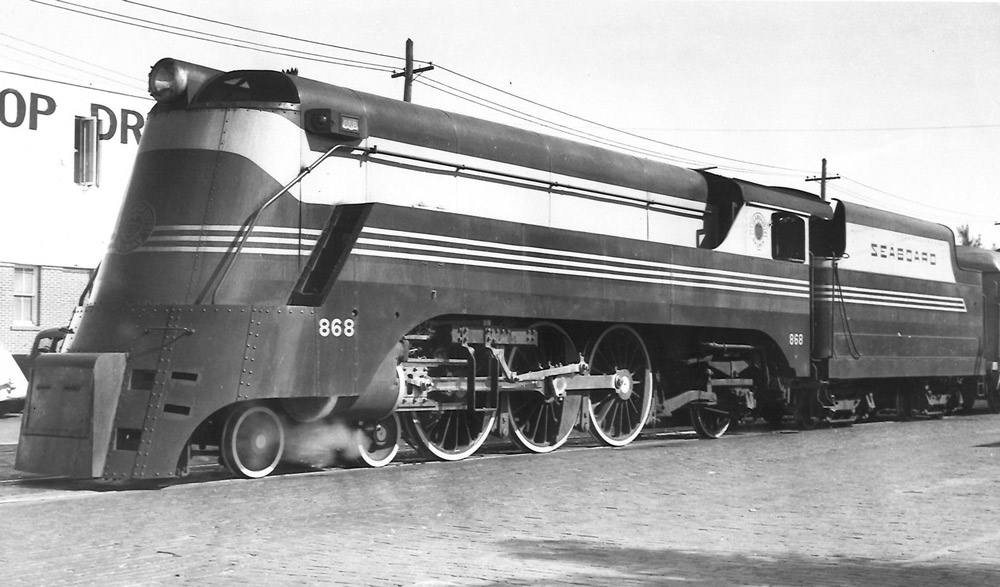 4-6-2 steam locomotive No. 838

The first of the Seaboard's 70 Pacifics, the 20 members of class P, arrived during 1911–13. In 1940 the road streamlined two, Nos 865 and 868, for use on the Wildwood–Tampa/St. Petersburg section of the Silver Meteor. They wore the striking "citrus" scheme introduced two years earlier by the E4 diesels.

George W. Pettengill Jr.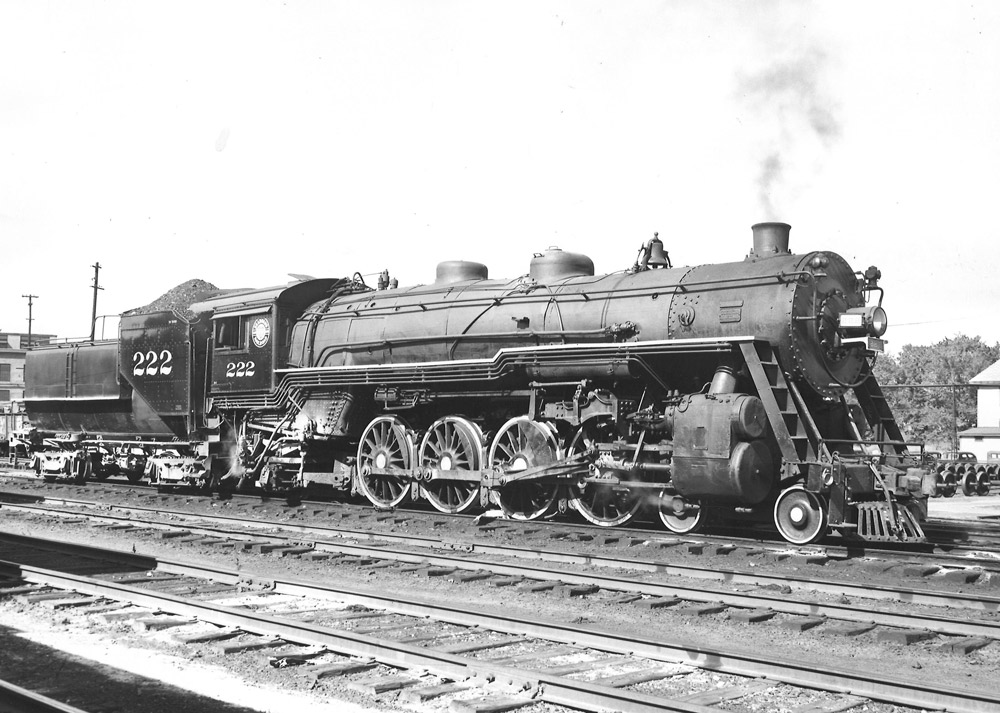 4-8-2 steam locomotive No. 222

Coaled up and ready to go, lanky M-1 4-8-2 No. 222 simmers at Howells Yard, Atlanta, on September 28, 1947. Seaboard's 15 class M's (Alco, 1914 and '17) and 10 M-1's (Alco, 1922) were passenger engines.

David W. Salter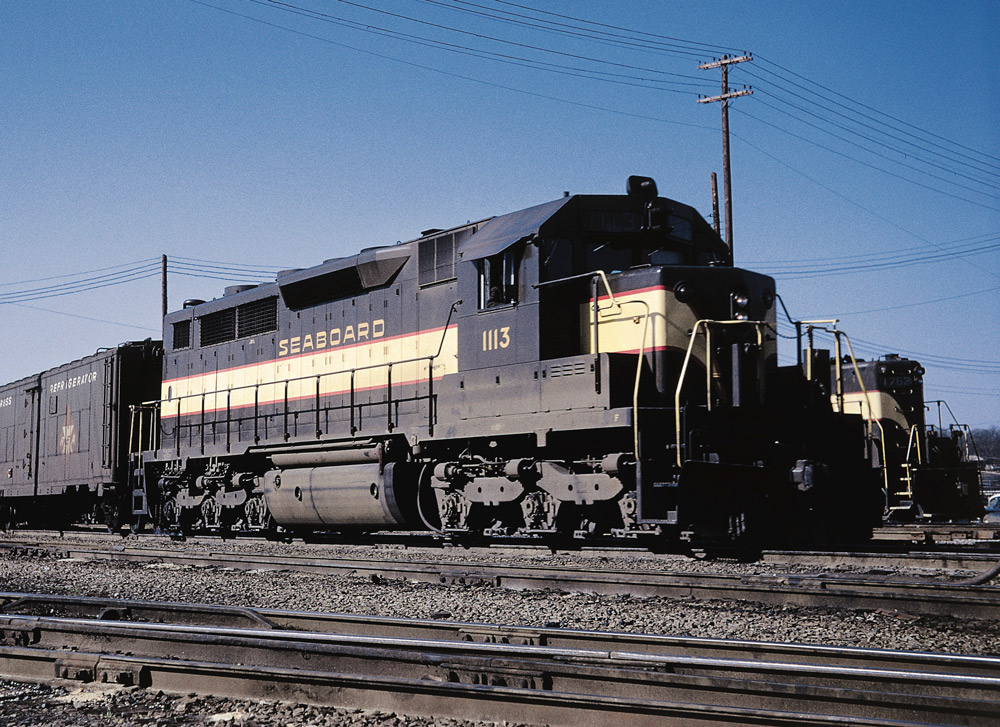 Electro-Motive SDP35 diesel locomotive No. 1113

In the mid-1960s, Seaboard's still-robust passenger service led it to acquire new power for its varnish in the form of 10 SDP35 road-switchers. They were painted in SAL's freight scheme, and enjoyed long careers hauling tonnage after 1971. No. 1113 is at Raleigh in March 1966.

J. David Ingles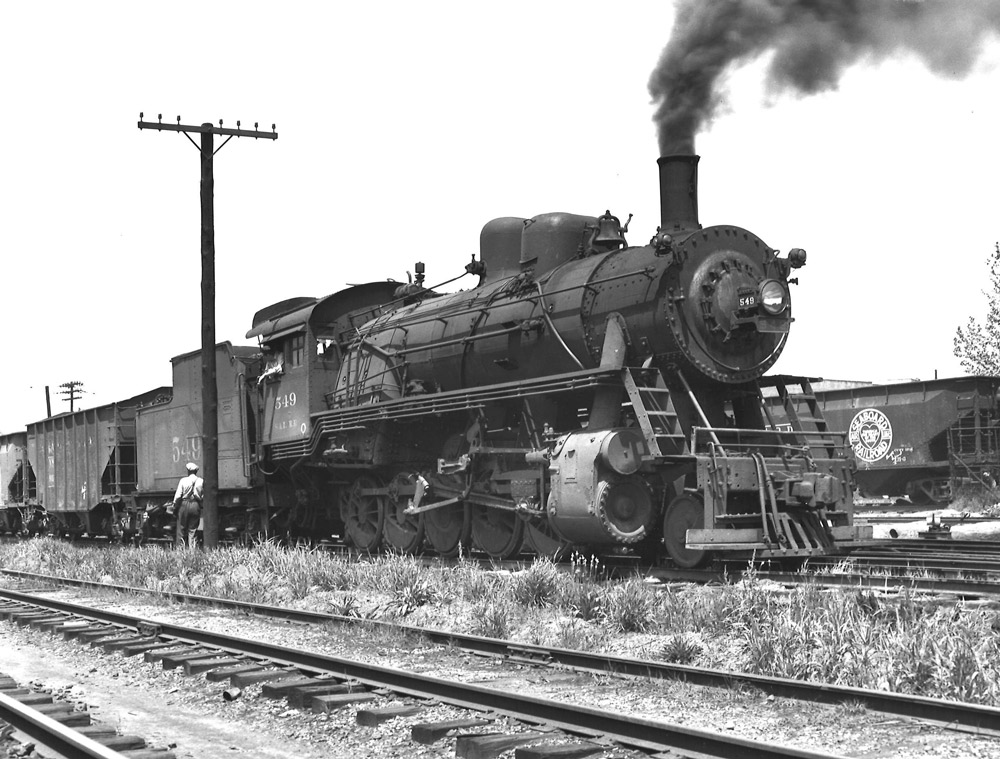 2-10-0 steam locomotive No. 549

Seaboard "Russian Decapod" 549 stands at Durham, North Carolina, with mixed train 212 for Henderson on May 4, 1950. It's one of 200 light 2-10-0s built for service on the Russian state railways but stranded stateside by the 1917 Communist revolution, then parceled out to various railroads by the U.S. Railroad Administration.

Curt Tillotson collection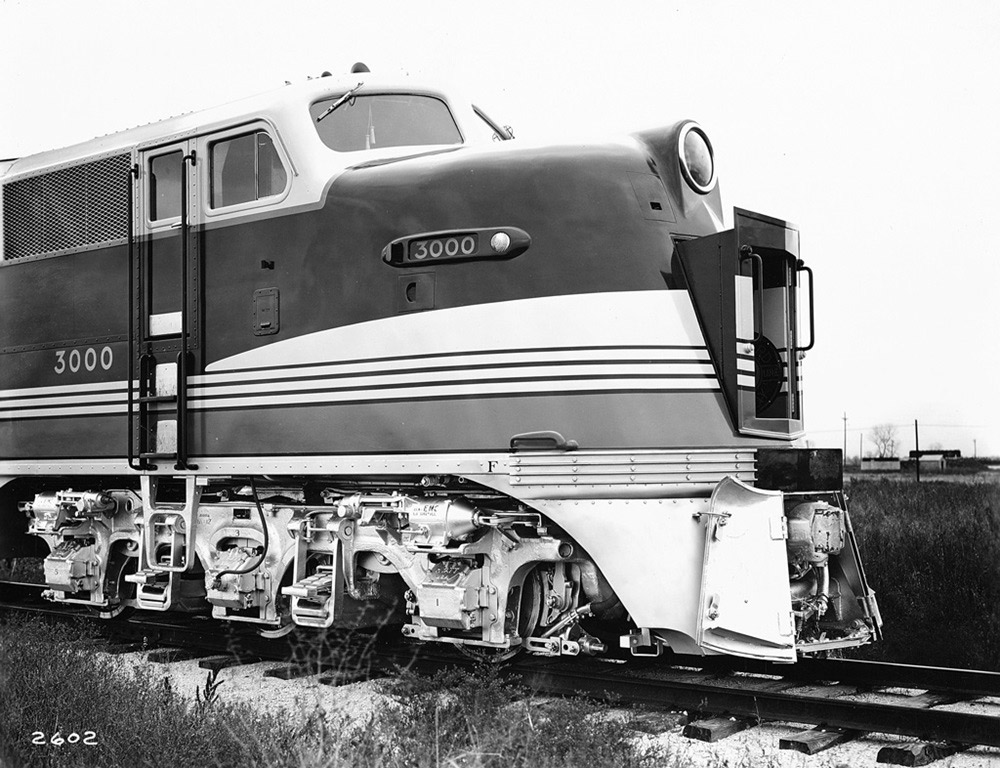 Electro-Motive E4 diesel locomotive No. 3000

In 1938–39 Electro-Motive built 14 E4A and 7 E4B units for Seaboard's top passenger trains like the Orange Blossom Special and Silver Meteor. SAL had the only E4's, which differed from the contemporary E3, E5, and E6 in having special retractable nose doors that enabled safe passage from a rearward-facing A unit into the train coupled behind it.

Classic Trains collection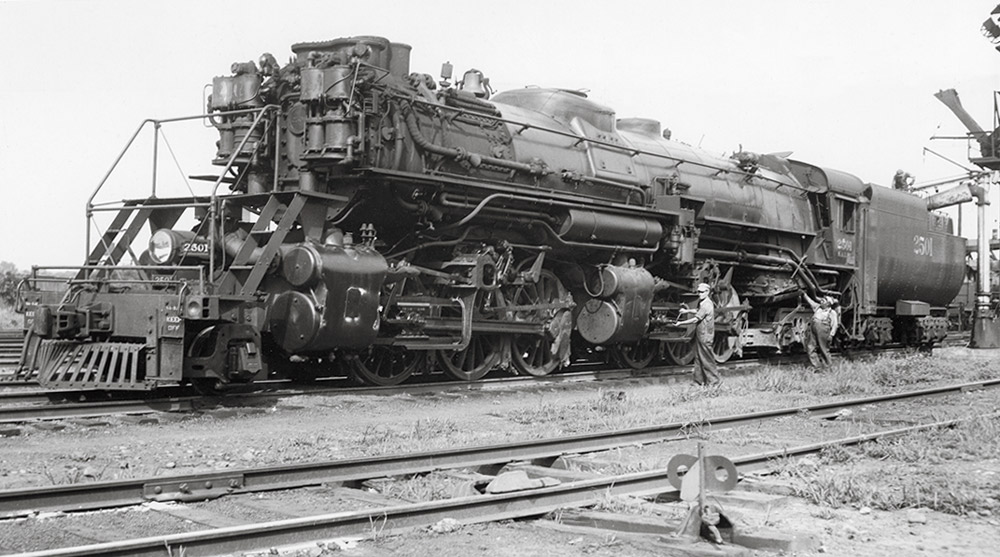 2-6-6-4 steam locomotive No. 2501

The last word in Seaboard steam power was the 2-6-6-4. Baldwin built 10 of them in 1935 (class R) and 1937 (R-1) for fast freight service. Only SAL, Pittsburgh & West Virginia, and Norfolk & Western fielded this wheel arrangement.

Harold K. Vollrath collection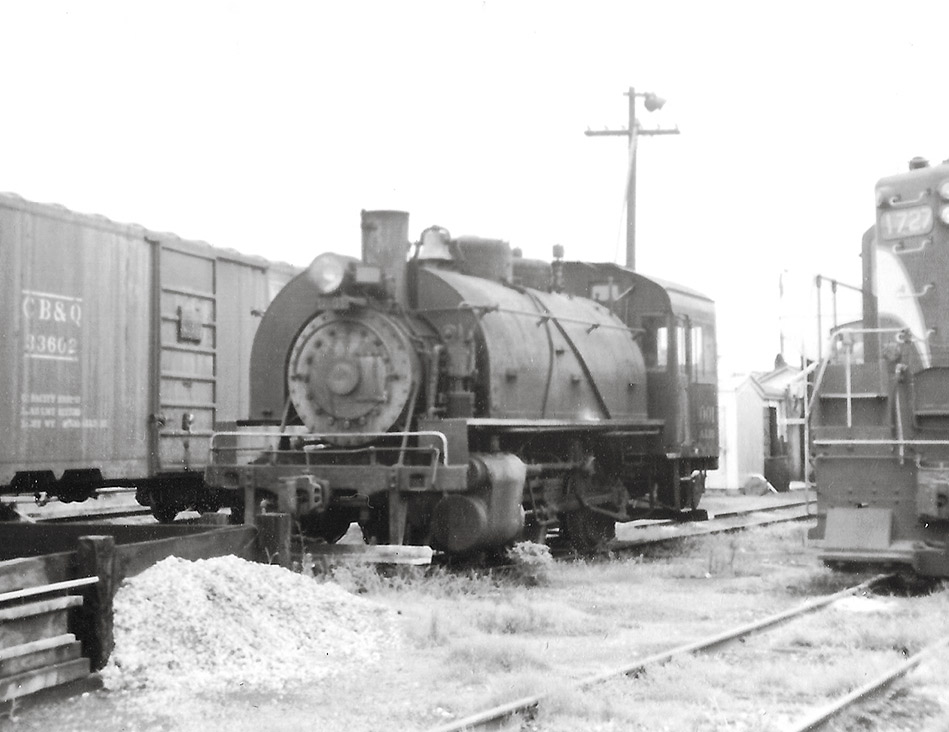 0-4-0T steam locomotive No. 1001

A footnote to Seaboard locomotive history was 0-4-0T No. 1001. For six years after the road ended general steam usage in 1952, the 1936 oil-burner worked severely curved industry trackage at Columbus, Georgia, finally being retired in June 1958.

Larry Goolsby collection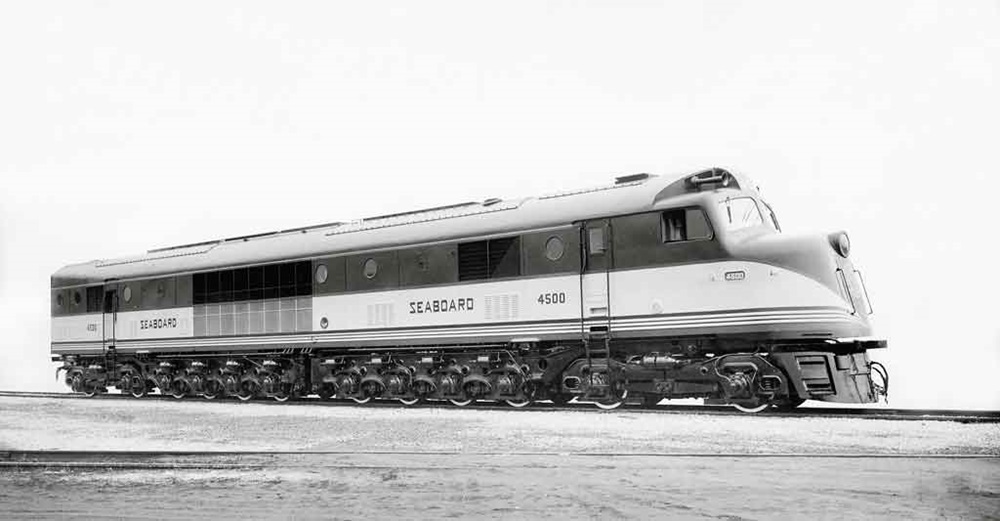 Baldwin DR-12-8-1500/2 diesel locomotive No. 4500

At the other extreme from 0-4-0T No. 1001 was Seaboard's fleet of 14 mammoth 2-D+D-2 "Centipede" diesels, built by Baldwin in 1945 and '47. No. 4500 pictured here was a former Baldwin demonstrator. The 3,000 h.p. behemoths were maintenance hogs and hard on track; only SAL, Pennsy, and National of Mexico had them.

Classic Trains collection

All through March 2021, Classic Trains editors are celebrating the stylish passenger trains, gritty freights, history, and now, hard-working locomotives of the Seaboard Air Line.
Please enjoy this photo gallery of SAL images selected from Kalmbach Media's David P. Morgan Library. Only from Classic Trains!