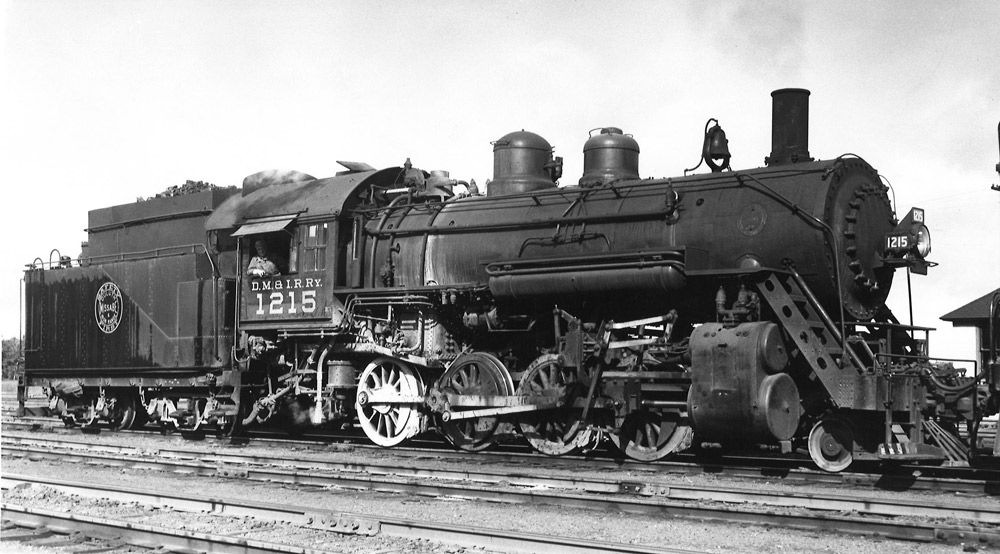 2-8-0 steam locomotive No. 1215
Missabe Road engine 1215, seen at Proctor in July 1950, was from a group of 25 Consolidations built by Baldwin for the Duluth, & Iron Range during 1906–10.

Photograph by Henry J. McCord


2-8-8-4 steam locomotive No. 225
The last word in DM&IR steam power was the class of 18 M-3 2-8-8-4s built by Baldwin in 1941 and 1943. They were based on Western Pacific's 2-8-8-2, with a four-wheel trailing truck to carry a larger cab.

Bob Hundman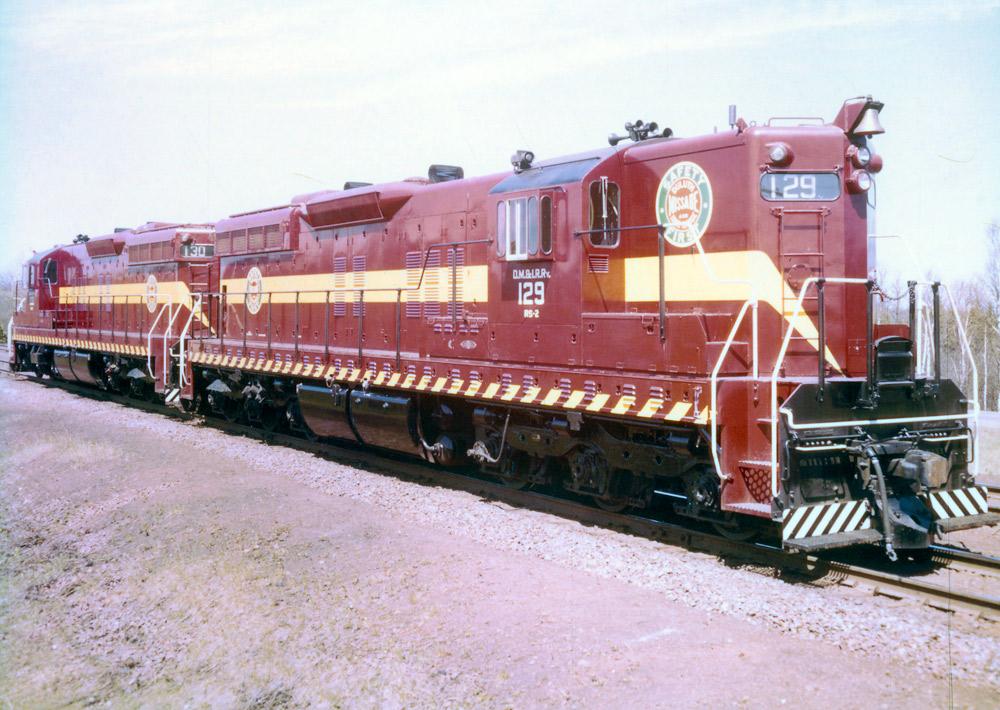 SD9 diesel locomotives Nos. 129 and 130
DM&IR dieselized its road operations in the late 1950s with a fleet of 93 EMD SD9 and SD18 road-switchers. Two of the SD9s — Nos. 129 and 130, pictured here — were equipped for passenger service. Six Alco RSD15s (1949), 10 ex-UP C630s (1973), and 20 secondhand SD40-3 rebuilds (1996–97) rounded out the road power roster.

DM&IR

0-10-2 steam locomotive No. 607
DM&IR 607 was one of nine big 0-10-2s the Missabe acquired from the Union Railroad, a sister U.S. Steel carrier, in 1949. Equipped with all-weather cabs and tender-truck boosters, the giants were built by Baldwin in 1936–37.

Photograph by Henry J. McCord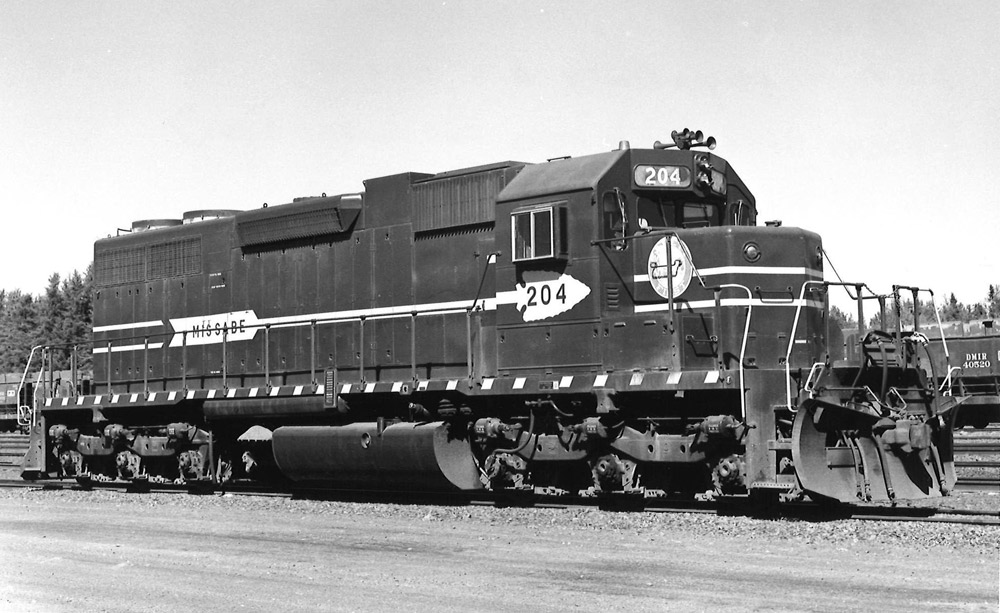 SD38AC diesel locomotive No. 204
The Missabe acquired eight EMD SD38ACs (including No. 204) and five SD38-2s during 1971–76. A sixth SD38-2 arrived from the Bessemer & Lake Erie in 1980, followed by seven straight SD38s from B&LE and Elgin, Joliet & Eastern in 1992–93.

Louis A. Marre collection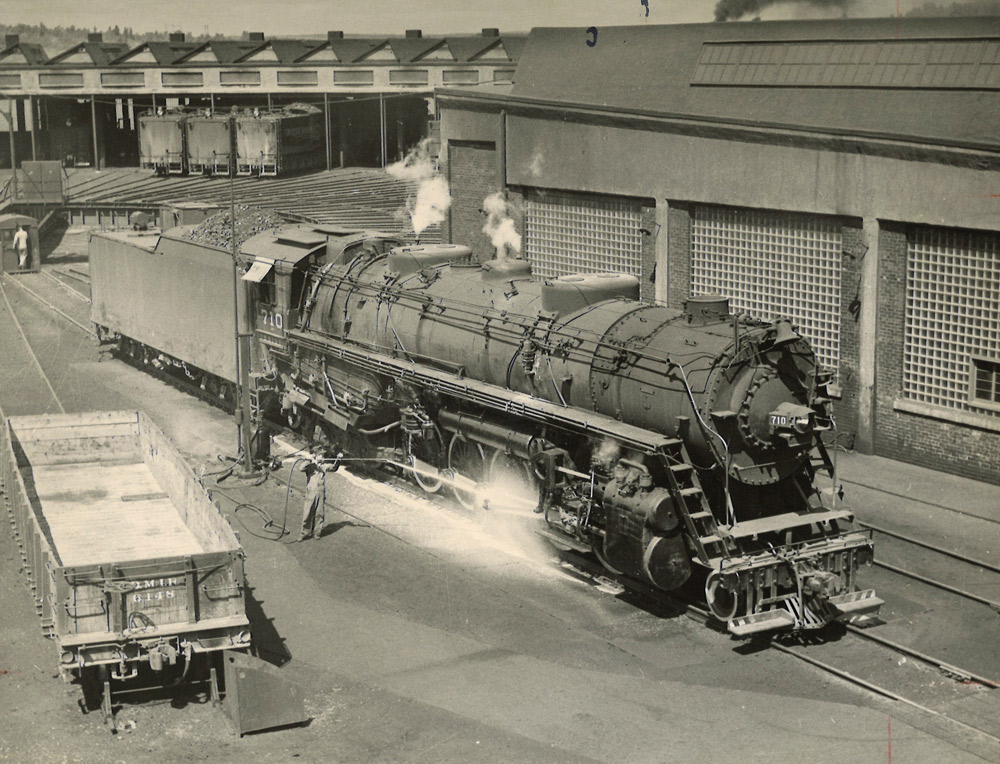 2-10-4 steam locomotive No. 710
Missabe 710, getting a bath at the Proctor roundhouse, was one of 18 2-10-4s transferred from the Bessemer after World War II.
Photograph by W. G. Fancher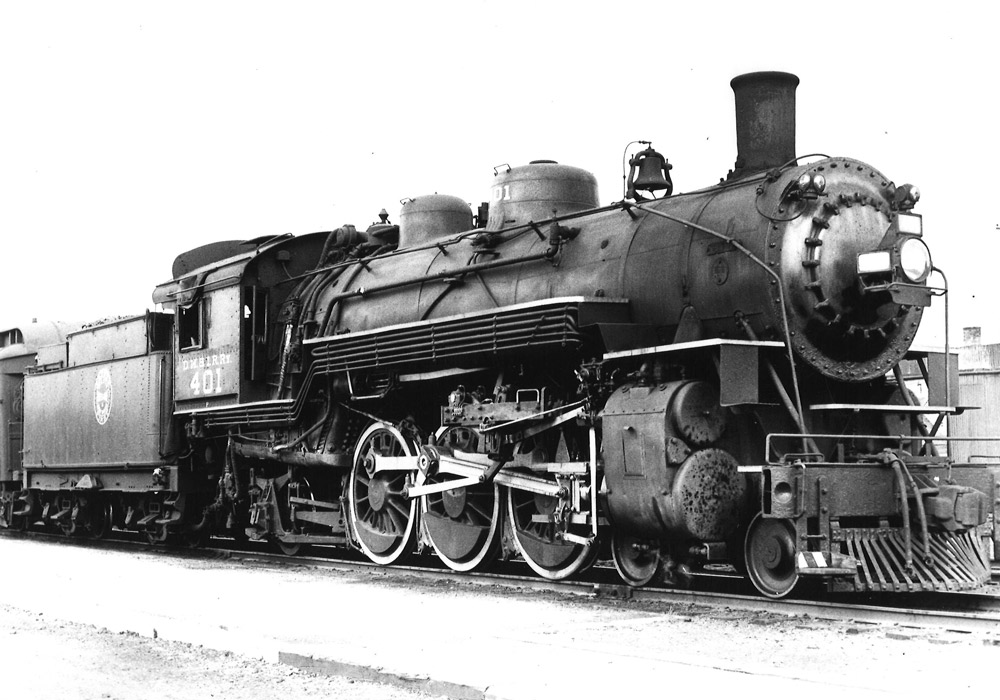 4-6-2 steam locomotive No. 401
Tall-stacked Pacific 401 was one of three 4-6-2s Baldwin built for the Duluth, Missabe & Northern in 1913. DM&IR's other 4-6-2s were a quartet from the D&IR, also 1913 Baldwins.

Photograph by Albert C. Andrews


SW9 diesel locomotive No. 17
The Missabe's all-EMD diesel switcher fleet consisted of a single 1949 NW2 and 15 1953 SW9s. A member of the latter group shows off its wing-trimmed lettering, a modified version of the design applied to the tenders of the road's 2-8-8-4s.

EMD


2-8-8-2 steam locomotive No. 210
DM&IR 210 was one of four 2-8-8-2 Mallets that Baldwin built in 1916 and '17 for the DM&N. From sandbox on the pilot deck to ludicrously small trailing truck to stubby, built-up tender, it's a marvel of mechanical detail.

Photograph by Franklin A. King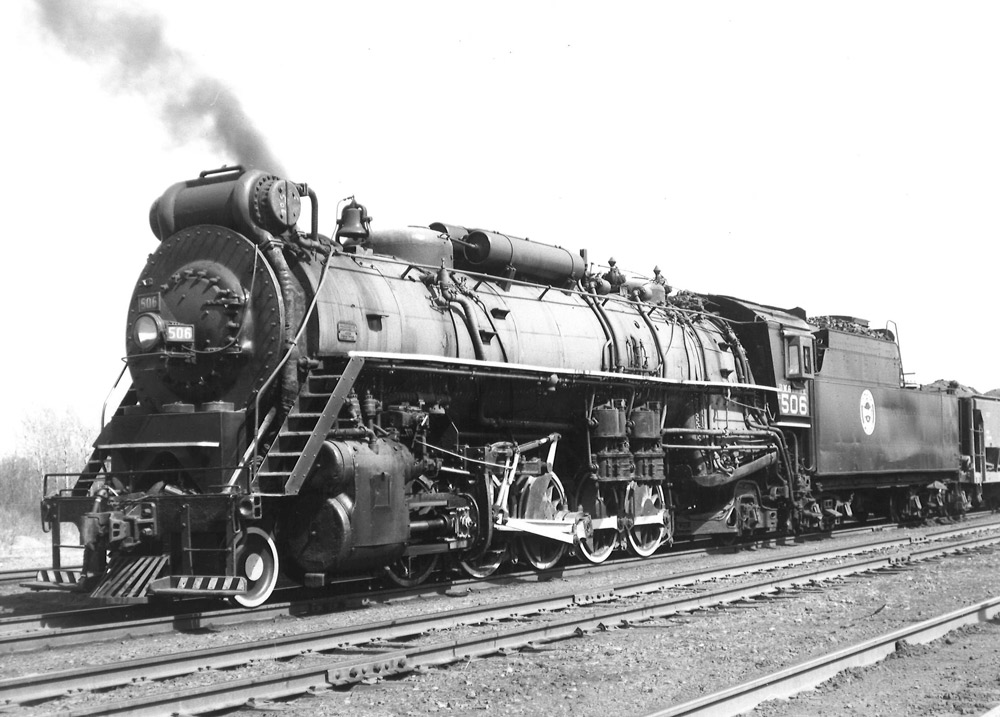 2-10-2 steam locomotive No. 506
Forty years of modifications have largely obscured the USRA ancestry of Missabe 2-10-2 No. 506, built for DM&N by Alco's Brooks plant in 1919. The 10 USRA engines followed six Baldwin 2-10-2s of 1916.

Robert C. Anderson

All through April 2021, Classic Trains editors are celebrating the history, heritage, and grit of the Duluth, Missabe & Iron Range Railroad. Please enjoy this photo gallery of DM&IR locomotives selected from the files of Kalmbach Media's David P. Morgan Library.
Only from Classic Trains!