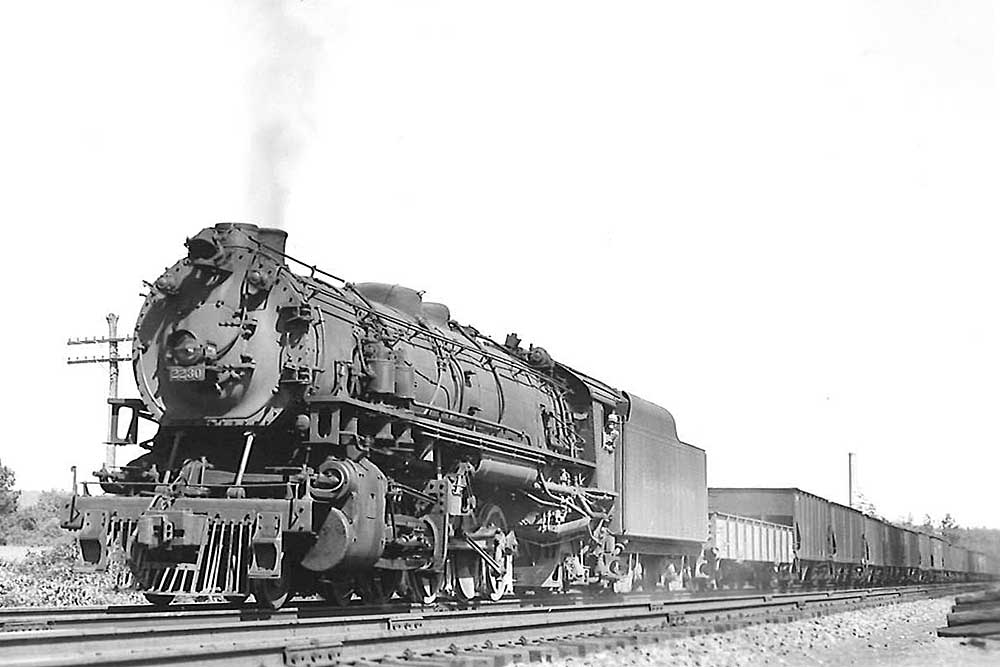 Lackawanna used three-cylinder 4-8-2s for both passenger and freight service. The freight engines, like No. 2230, shown at Wharton in 1941, were more successful and remained three-cylinder engines until they were scrapped after World War II. W. R. Hicks photo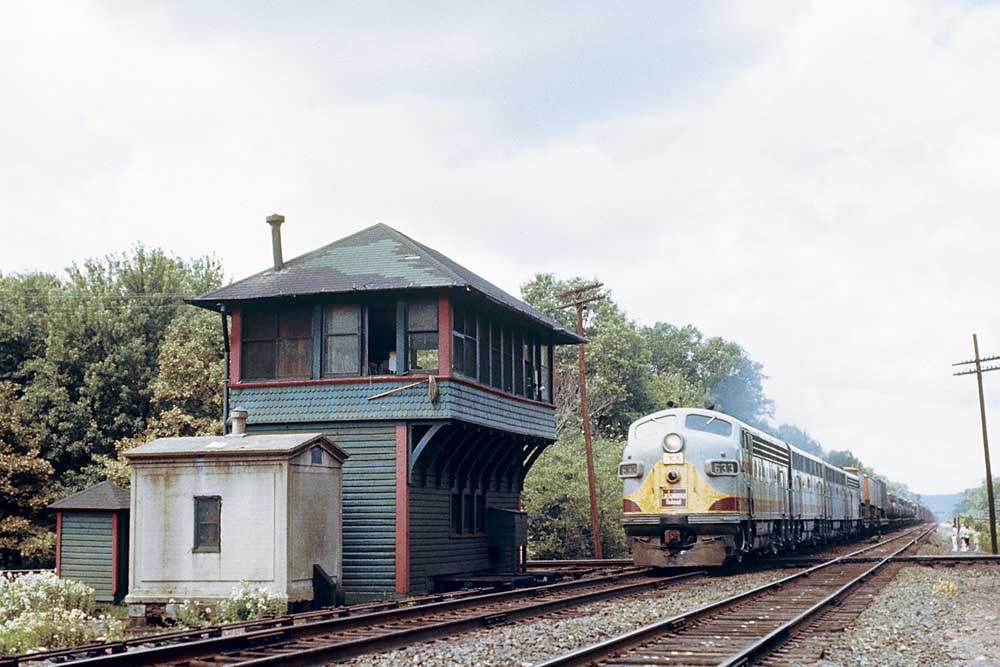 At Mountain View, N.J., a tower guarded the crossing of Lackawanna's double-track Boonton Line and Erie's 32-mile Greenwood Lake Division. Hot DL&W freight NE-4 hits the diamond behind A-B-B-A Fs led by F7A 633. Jack Emerick photo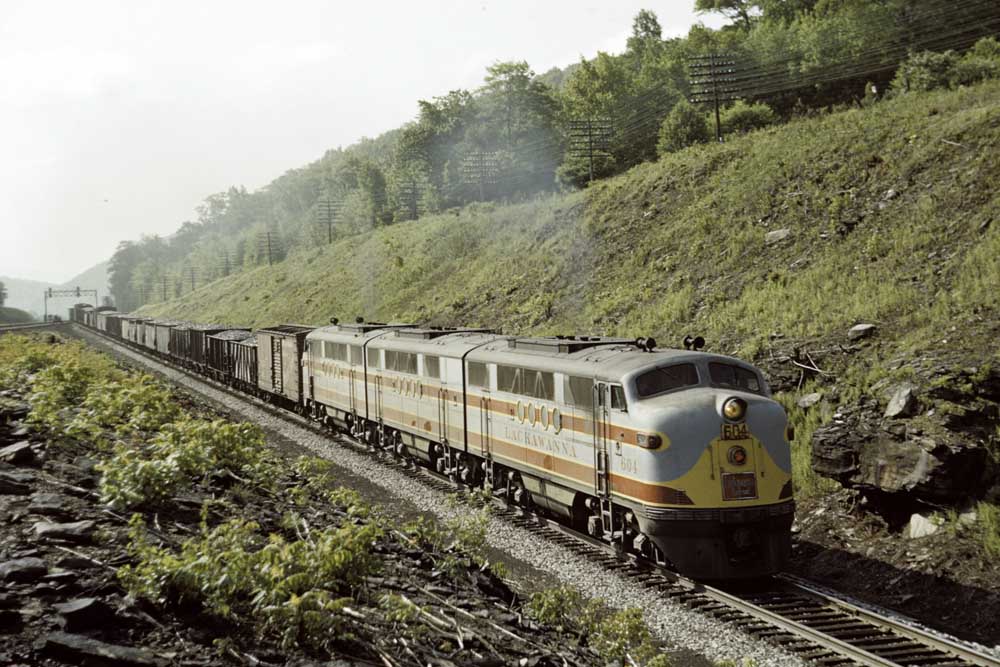 On the last day of May 1951, road FT set 604 struggled up to Clarks Summit, Pa., with a coal train. (1 of 2) Bill Price photo, Al Chione collection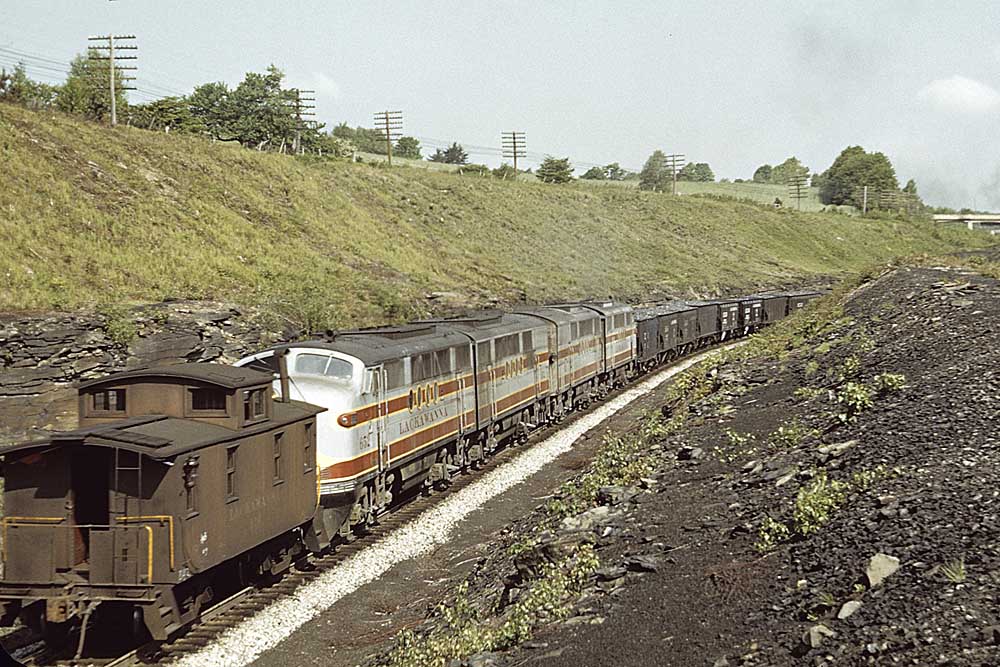 On the last day of May 1951, a four-unit set of low-geared FTs shoved on the rear. (2 of 2) The wooden caboose is positioned behind the helper owing to the limited buffing strength of the underframe. Bill Price photo, Al Chione collection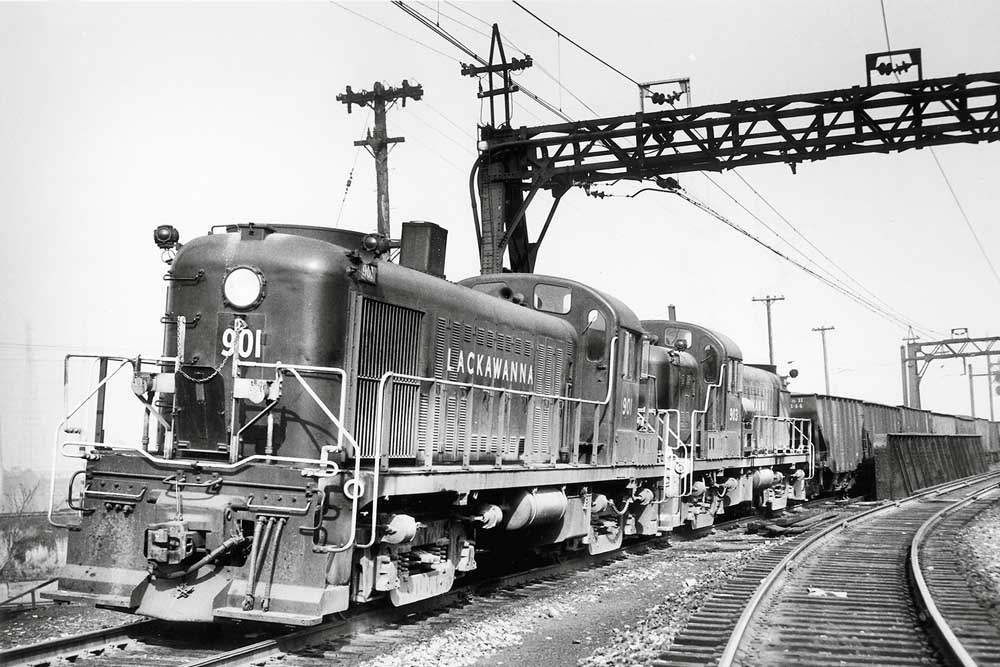 Two of DL&W's 18 RS3s approach West End Tower on the Boonton Branch in 1951 with empty hoppers bound for Hoboken. The Alcos were unique on the road in having sans-serif lettering. Bruce Owen Nett photo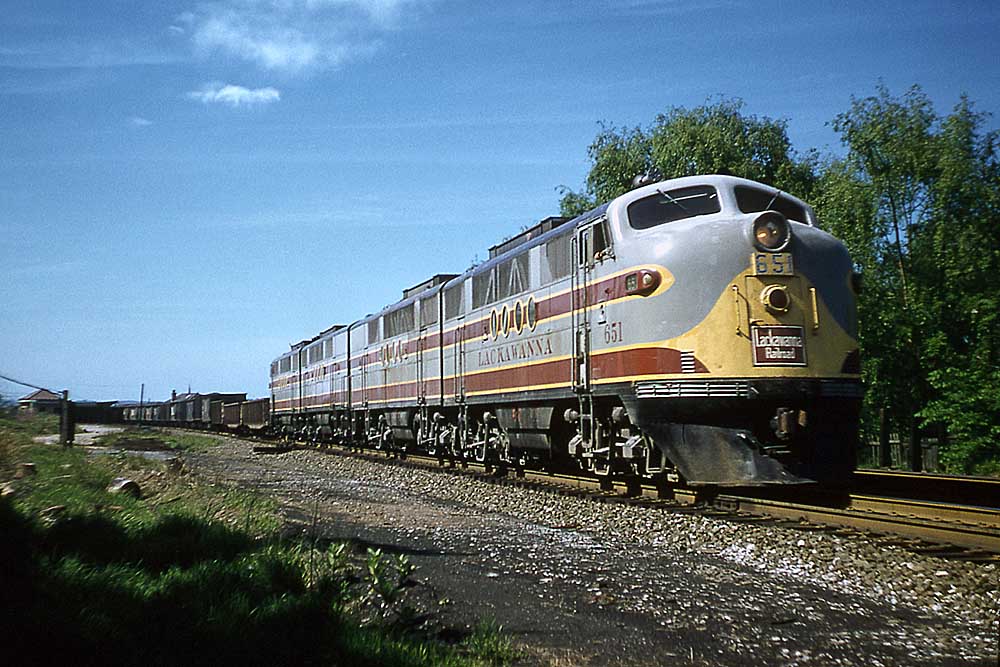 Two A-B pairs — four of DL&W's 20 FTs — are eastbound at Paterson, N.J., on May 25, 1957. Lackawanna's passenger and freight cab diesel color schemes honored the Stevens Institute. Bob Krone photo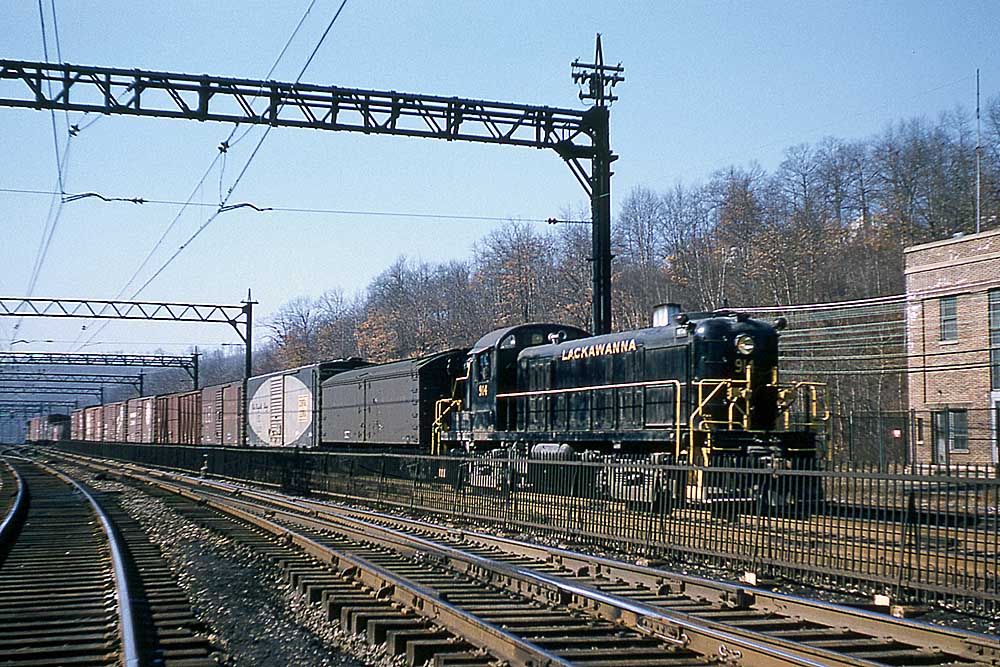 RS3 914 east enters the Boonton Line at Denville, N.J., on Feb. 18, 1957, with. Bob Krone photo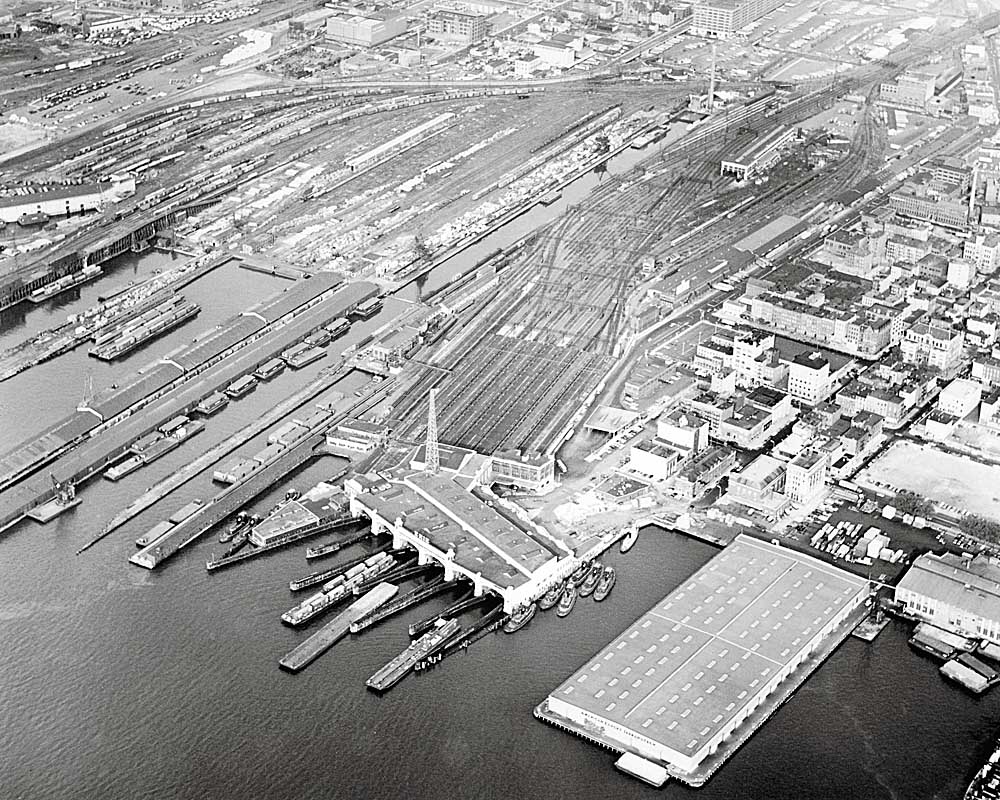 Even though it was taken in 1970, well into the Erie Lackawanna era, this overview shows the Lackawanna's freight (and passenger) facilities at Hoboken, N.J., well. At left are Piers 1 through 5 (2 abandoned), Pier 6 (with trestle for grain loading), Export Yard, and the former grain coal yards. Fred W. Schneider III photo

Classic Trains editors are celebrating the history and heritage of Delaware, Lackawanna & Western Railroad all through March 2022. Please enjoy this photo gallery of Lackawanna freight trains selected from the archives of Kalmbach Media's David P. Morgan Library.
The Delaware, Lackawanna & Western's main line extended from Hoboken, N. J., northwest through Scranton, Pa., and Binghamton and Elmira, N. Y., to Buffalo. Long branches reached north from Binghamton to Utica and to Syracuse and Oswego and southwest from Scranton along the Susquehanna River to Northumberland, Pa. The DL&W was an anthracite coal carrier, thus Lackawanna freight trains carried vast amounts of coal. The road also developed general merchandise traffic. In the early years of the 20th century, with an eye to speeding up its trains, the road undertook several line relocation projects characterized by heavy earthworks and tall concrete viaducts.
Only from Trains.com!