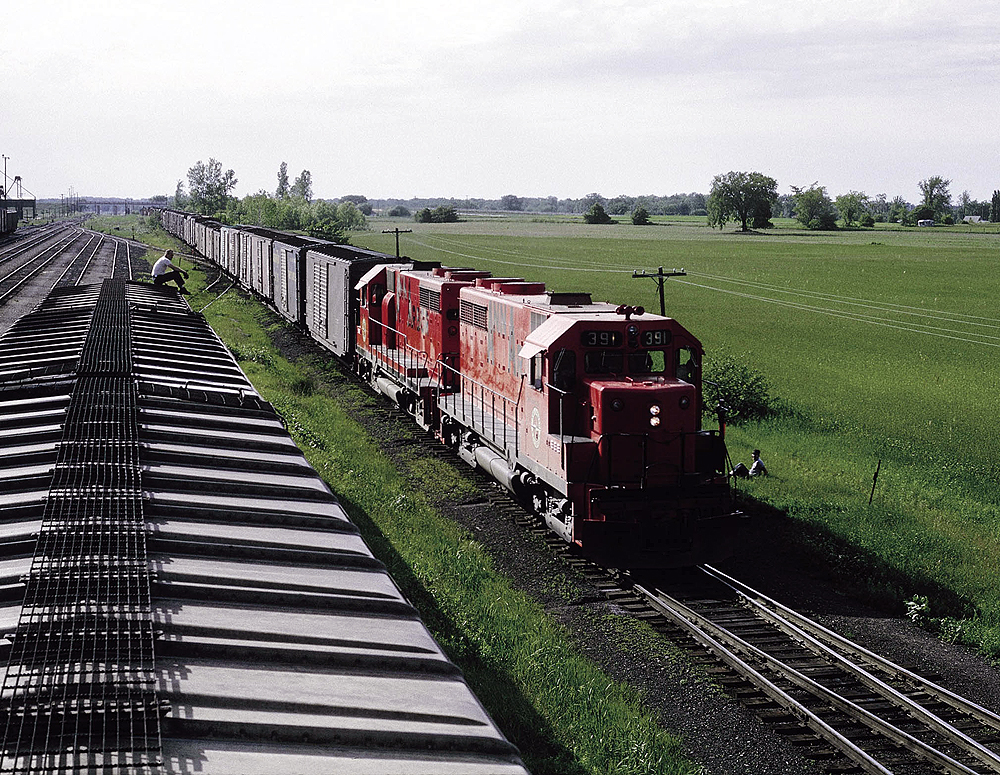 FT-2 at Durand


Ann Arbor's Frankford–Toledo freight FT-2, powered by new GP35s 391 and 387, rolls into Durand, Mich., for a meet with counterpart FT-1 on June 11, 1964. Photo by J. David Ingles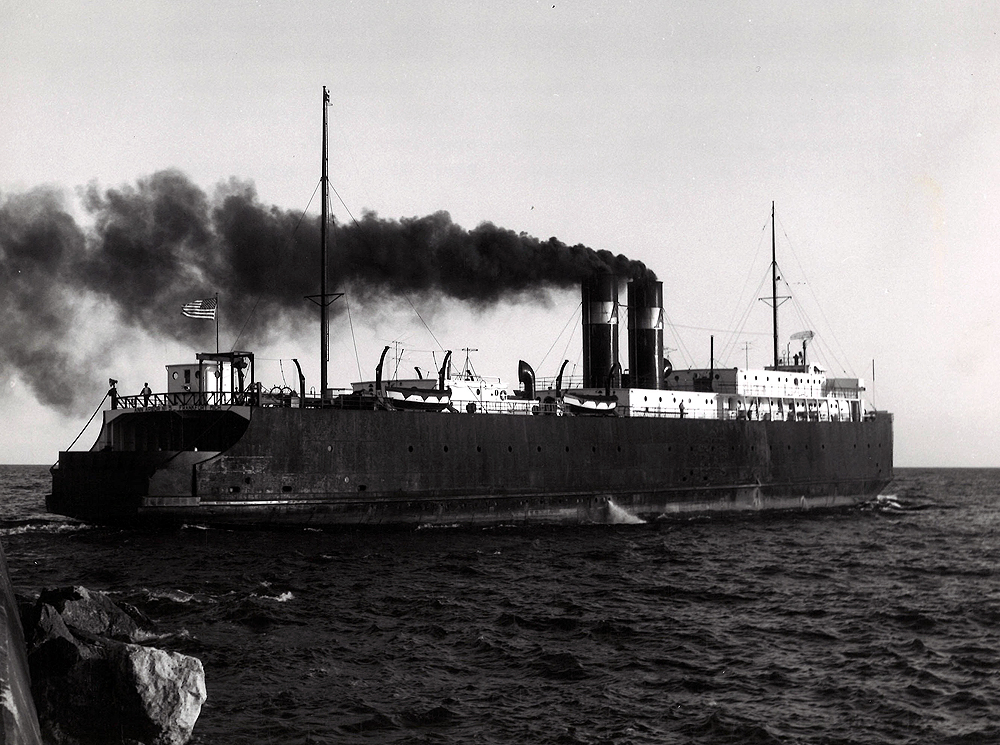 Ann Arbor No. 5 departing Manistique
Car ferry Ann Arbor No. 5 smokes heavily as she departs Manistique, Mich., for a voyage south across the top of Lake Michigan to Frankfort on August 30, 1964.

Jerry A. Pinkepank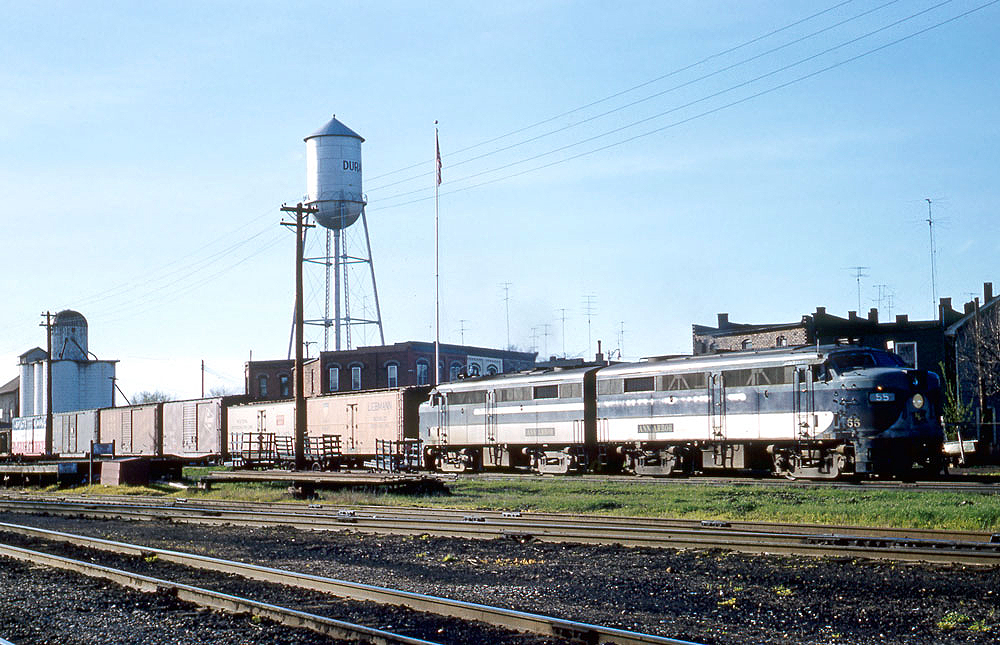 FA2s on FT-2
Two of Ann Arbor's 14 Alco FA2 diesels approach the Grand Trunk Western diamonds at Durand with Frankfort–Toledo freight FT-2 on May 7, 1961.

Jerry A. Pinkepank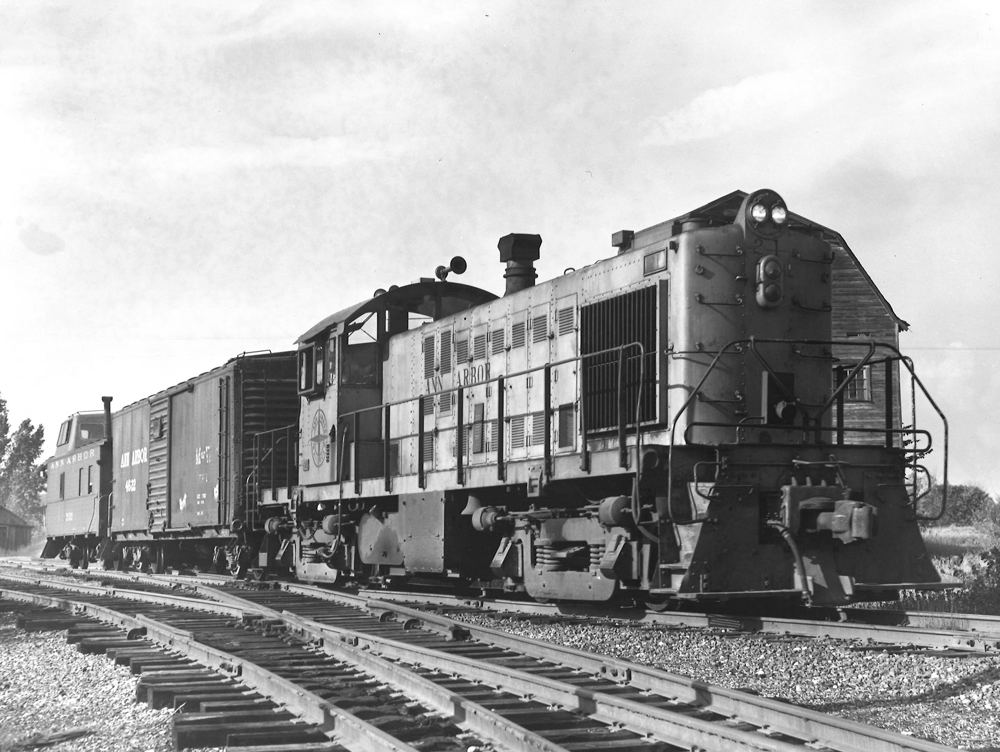 One-car freight train
Just a single Ann Arbor maintenance-of-way boxcar separates Alco RS1 21 from its caboose on a southbound move at Thompsonville, Mich., in August 1973.

William J. Husa Jr.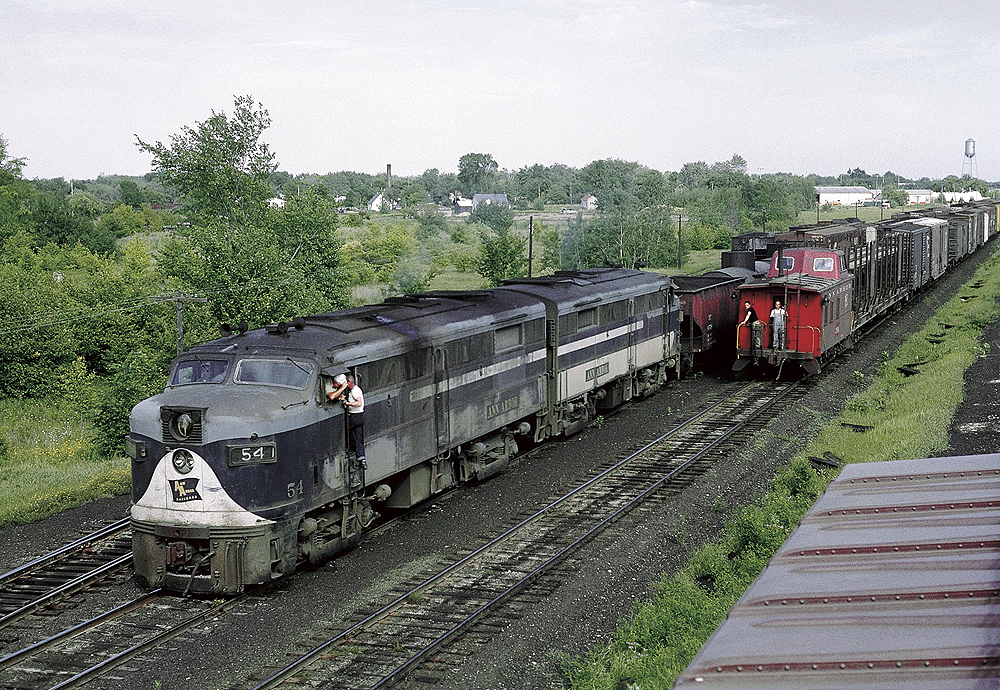 Meet at Durand
Tired-looking Ann Arbor FA2 units 54 and 53A are about to depart the siding at Durand, Mich., with freight TF-1 after meeting FT-2, two of whose crewmen are on the rear platform of their caboose in this June 11, 1964, scene.

J. David Ingles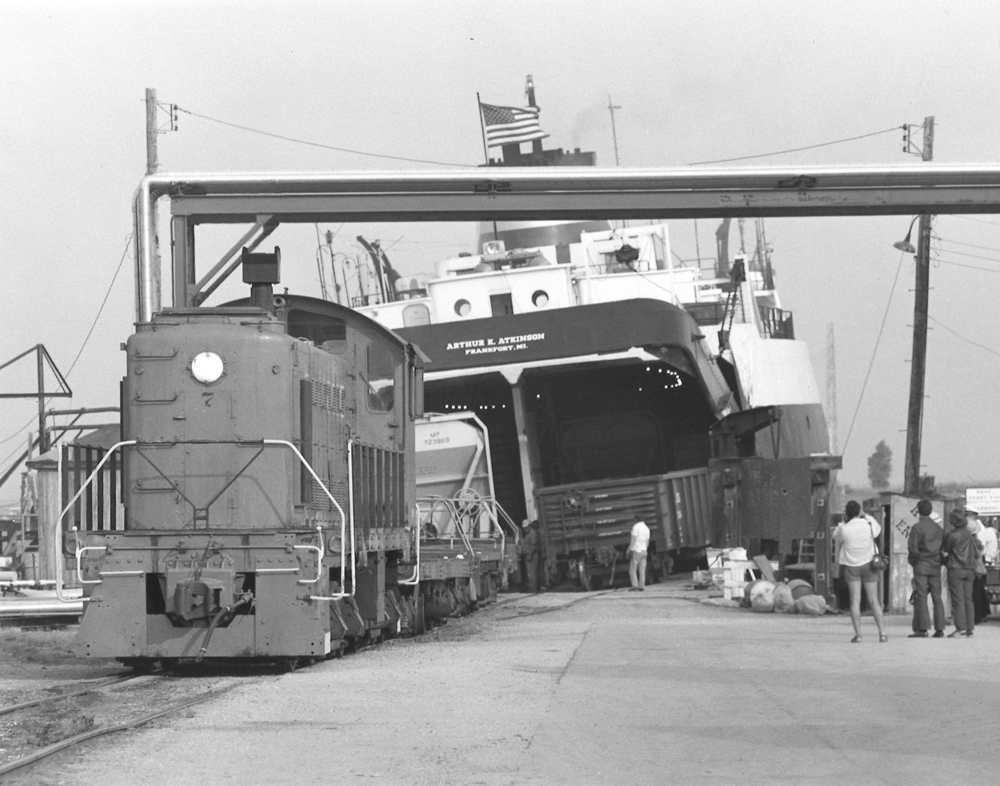 Balancing act
Ann Arbor car ferry Arthur K. Atkinson (named for the president of AA parent Wabash Railroad) lists to port as Alco S3 No. 7 jockeys cars on and off the boat at Frankfort (Elberta) on July 25, 1981, the year before Annie's car ferry operations ended.

Byron C. Babbish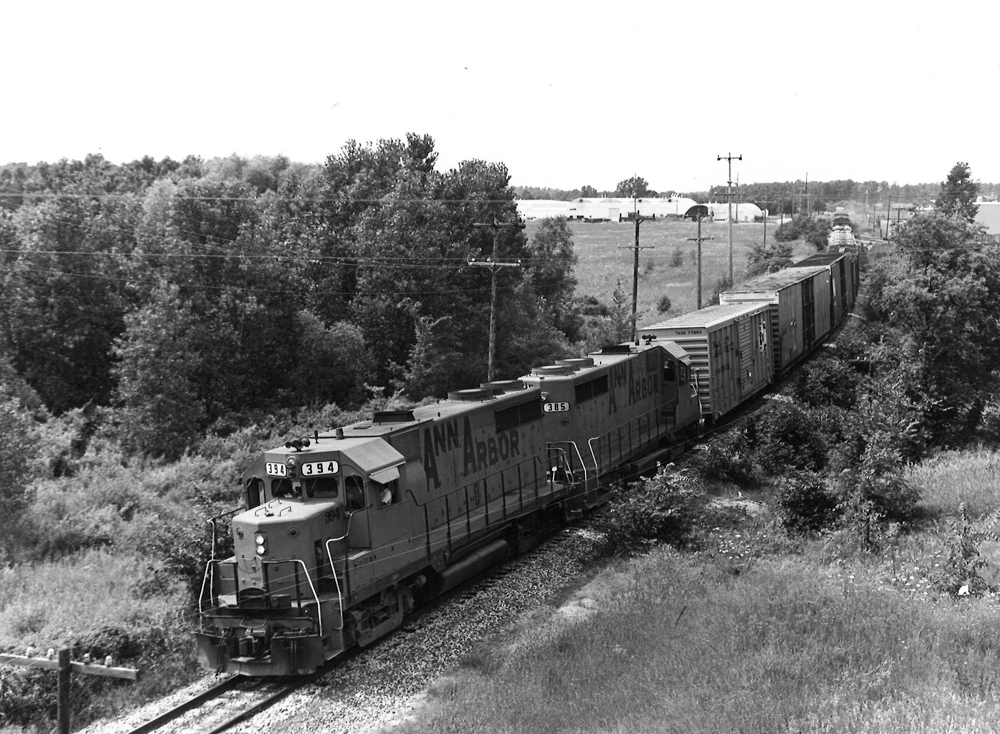 Freight from Frankfort
Ann Arbor GP35s 394 and 385 lead Toledo-bound freight FT-2 at Whitmore Lake, Mich., on August 5, 1978.

Gerald Grossman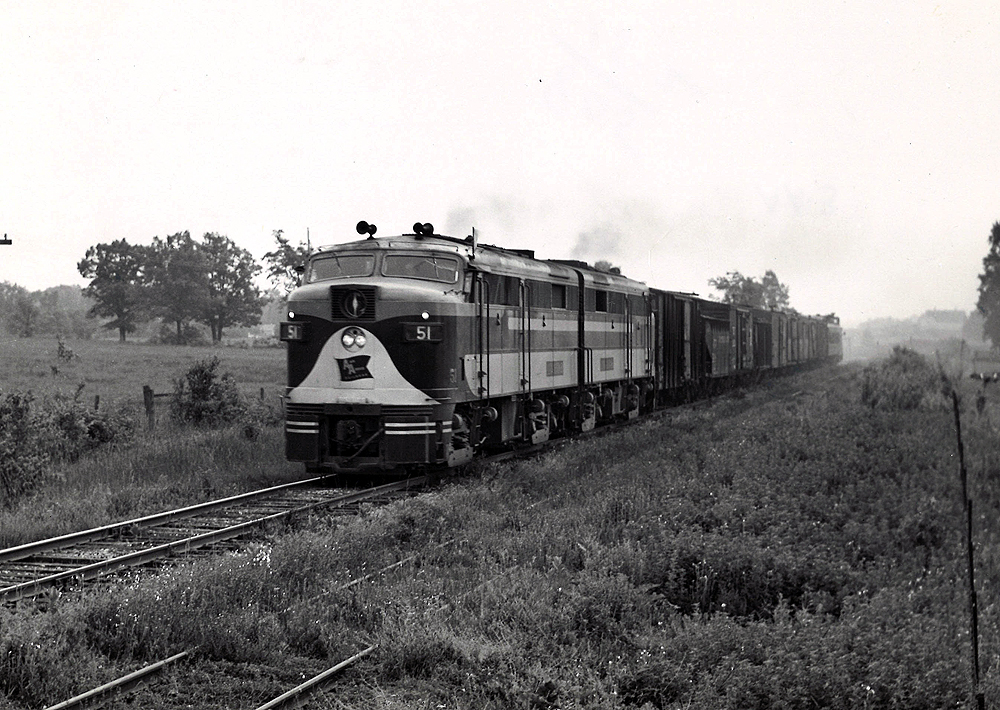 Extra north
Ann Arbor FA2s 51 and 52 take a local freight out of Owosso toward Durand and Owosso in the early 1950s. The train is running as an extra – note No. 51's white flags and lights.

Robert A. Hadley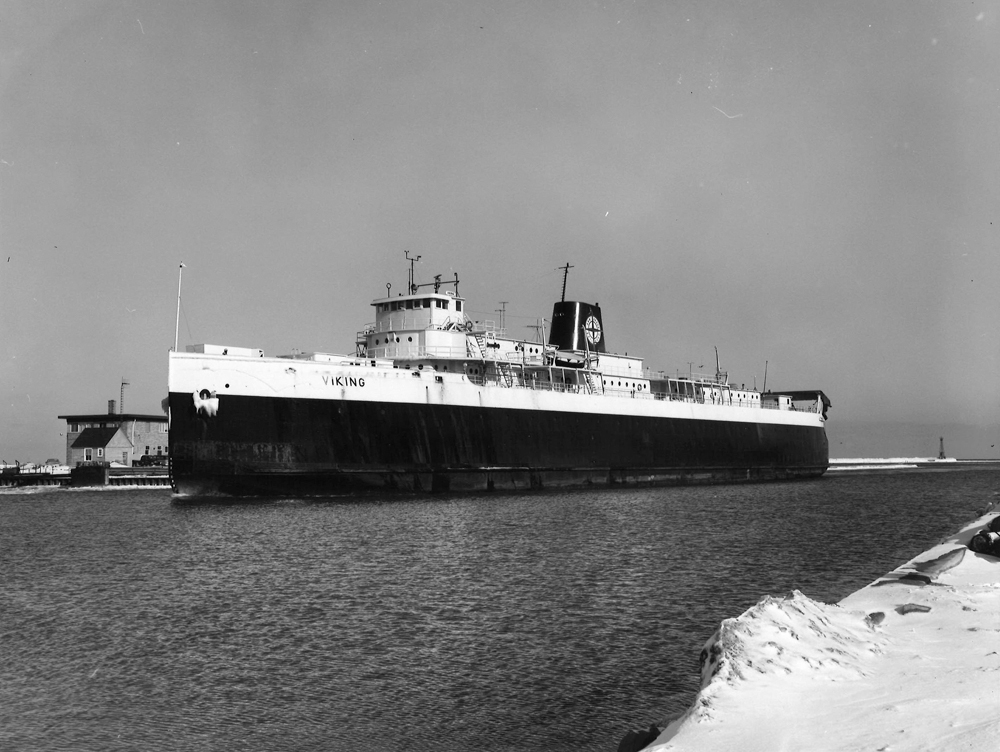 Viking at Kewaunee
Ann Arbor's Viking, the last word in Great Lakes car ferries, arrives at Kewaunee, Wis., on February 16, 1974. The dock at which she'll exchange freight cars is at left.

Stanley H. Mailer
Ann Arbor Railroad freight trains and car ferries were the life blood of this Michigan-based shortline railroad, which is Classic Trains' Railroad of the Month for December 2020. We hope you enjoy each of these freight train images from the David P. Morgan Library at Kalmbach Media.
If you enjoy this gallery, you may also like a history of the Ann Arbor, a passenger train photo gallery, or a locomotive photo gallery.