CNJ's Queen of the Valley
Jersey City–Harrisburg, Pa., Queen of the Valley departing Elizabeth, N.J., in June 1936.
Bob Lewis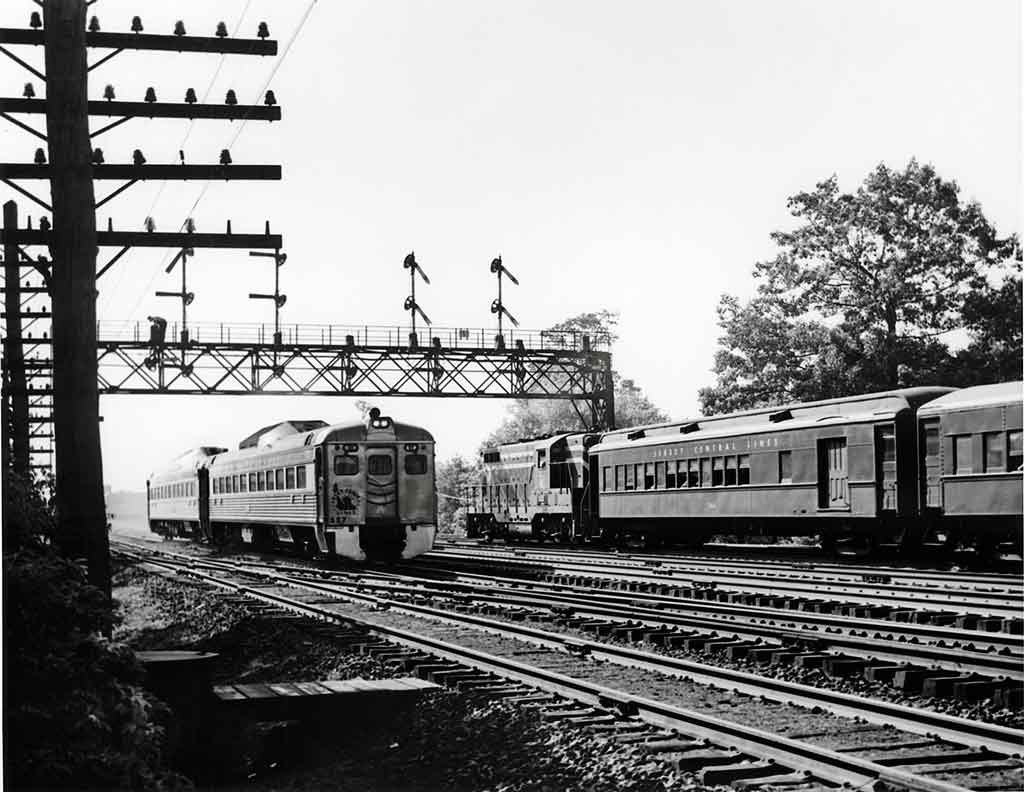 CNJ Main Line commuter trains
RDC's eastbound, GP9 and cars westbound at Cranford, N.J., in September 1958.
Gene Collora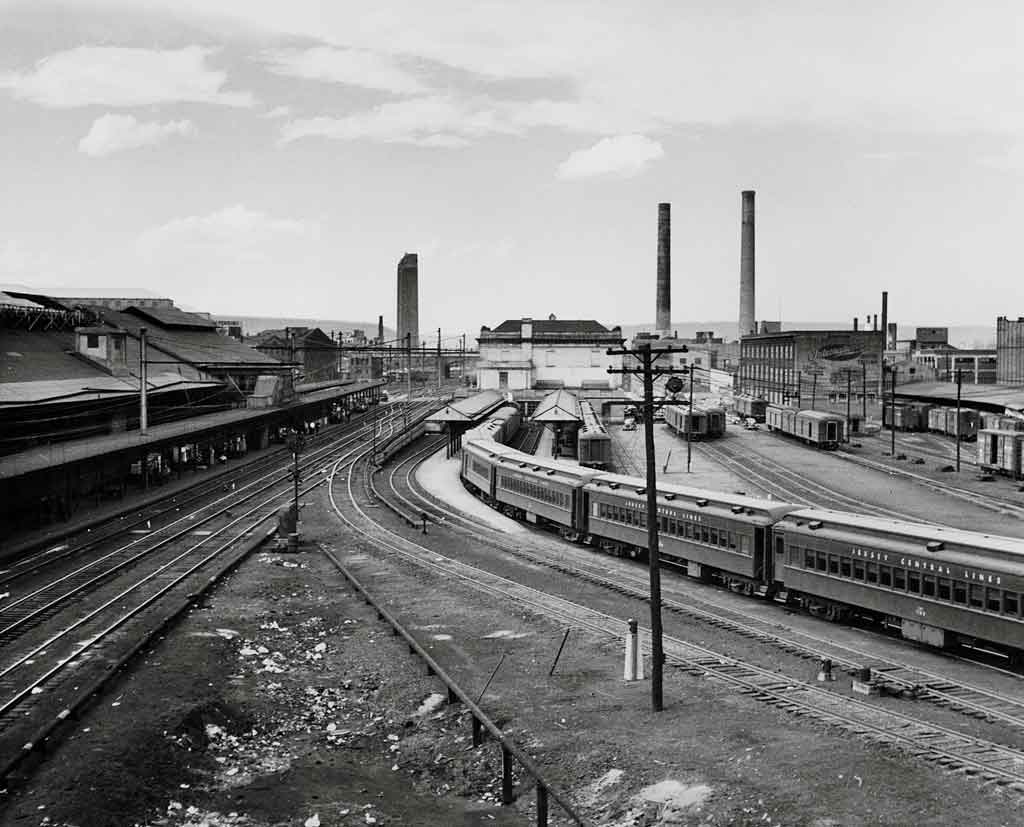 CNJ's Harrisburg Special
Jersey City–Harrisburg Harrisburg Special at Reading Company's Harrisburg station in April 1948.
Linn H. Westcott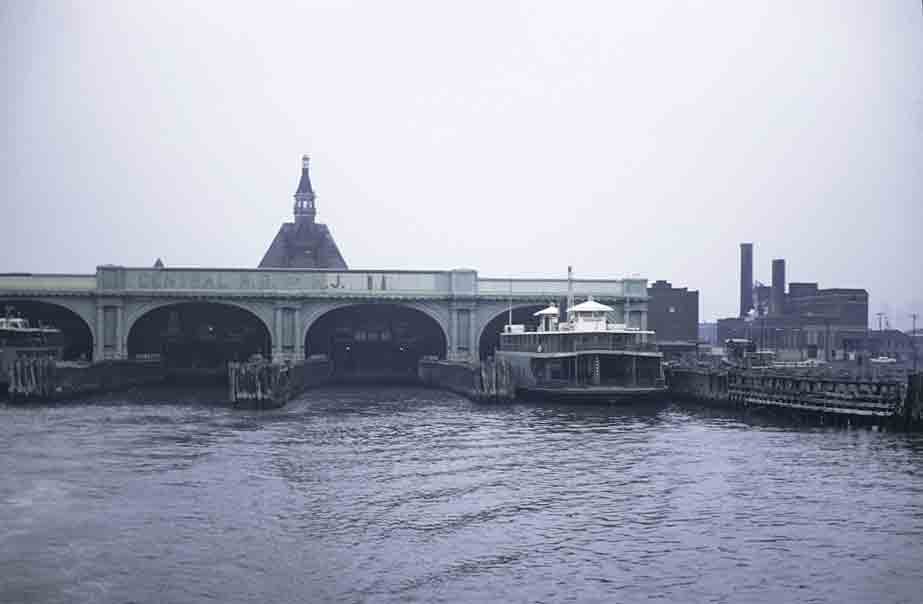 CNJ's Jersey City Terminal
Ferry slips at Jersey City Terminal as seen from Hudson River in April 1967.
John A. Yohannon


CNJ Main Line commuter train
Baldwin double-ended diesel with westbound commuter train at Elizabeth, late 1950s.
Bob Krone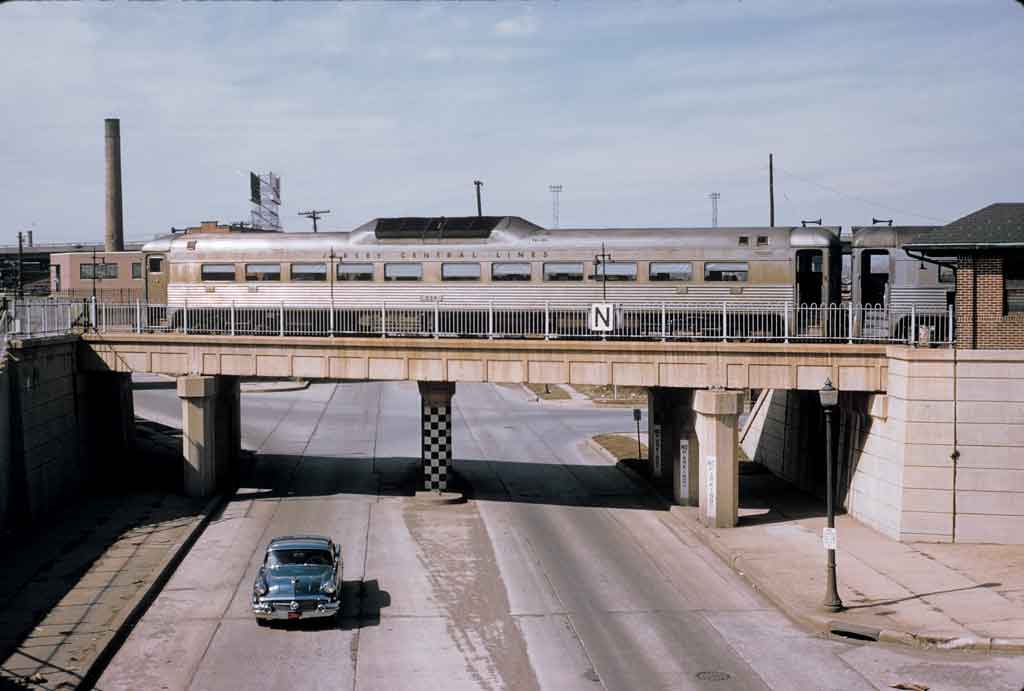 CNJ shuttle train
RDC on Newark–Elizabethport "shuttle service" at Elizabethport in March 1958.
John Dziobko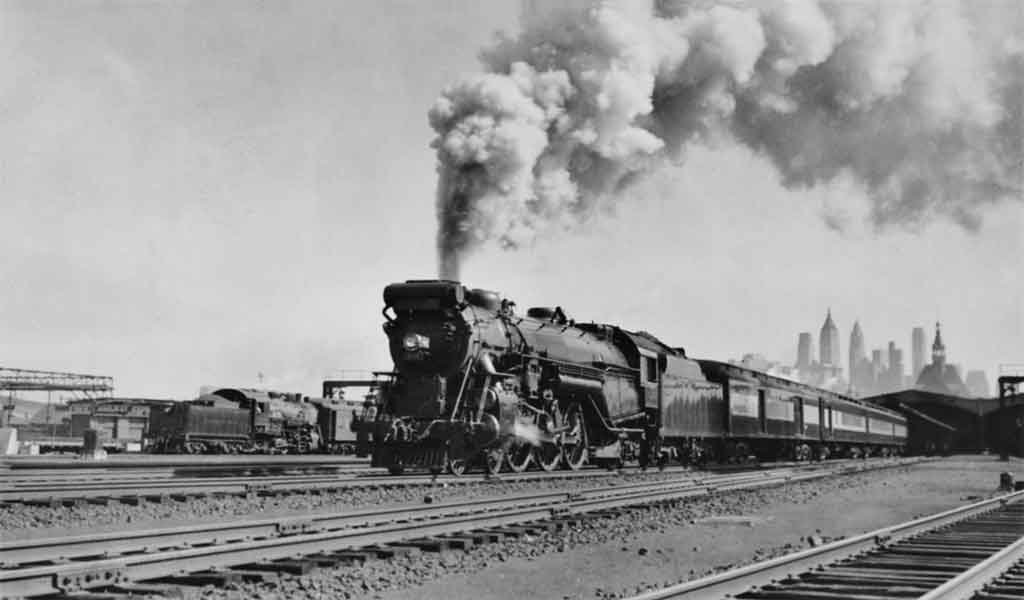 CNJ's Blue Comet
Jersey City–Atlantic City Blue Comet departing Jersey City, 1936.
Wayne Brumbaugh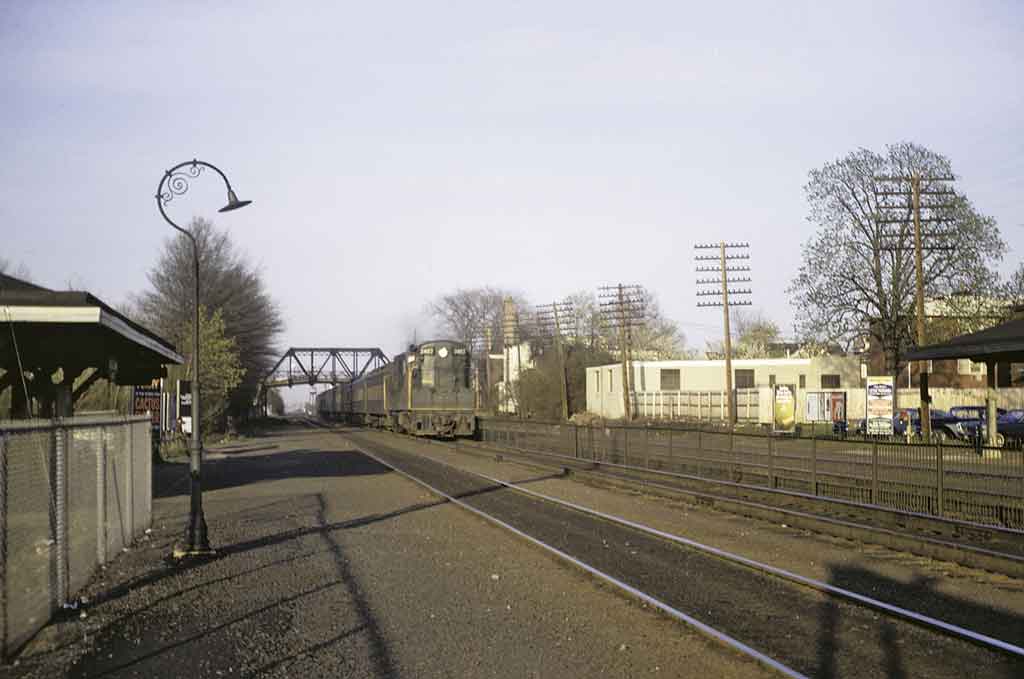 CNJ Main Line commuter train
Westbound at Roselle/Roselle Park in April 1967.
John A. Yohannon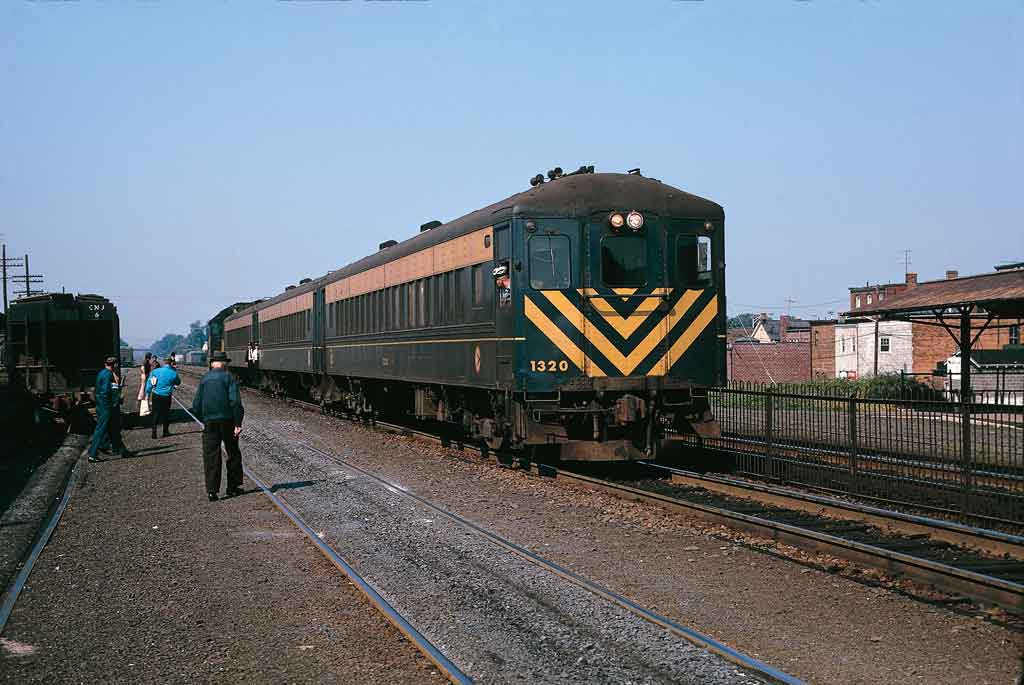 CNJ Main Line commuter train
Eastbound push-pull equipment at Bound Brook, 1973.
George W. Hamlin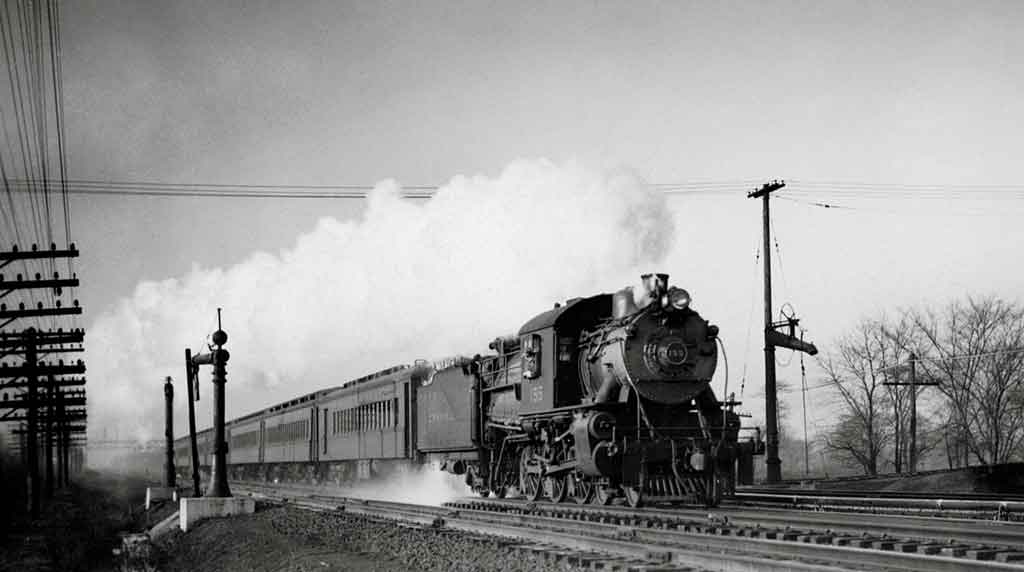 CNJ Main Line express
Eastbound at track pans near Dunellen, N.J., in 1931.
R. P. Morris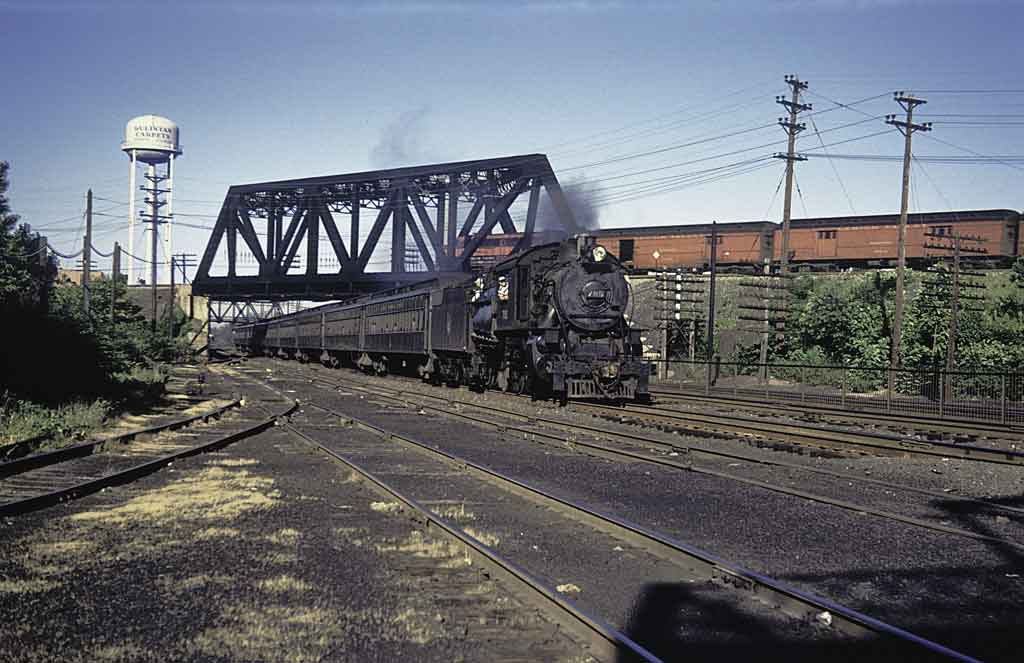 CNJ Main Line commuter train
Westbound at Roselle/Roselle Park, with eastbound Lehigh Valley train above, around 1953.
I. W. King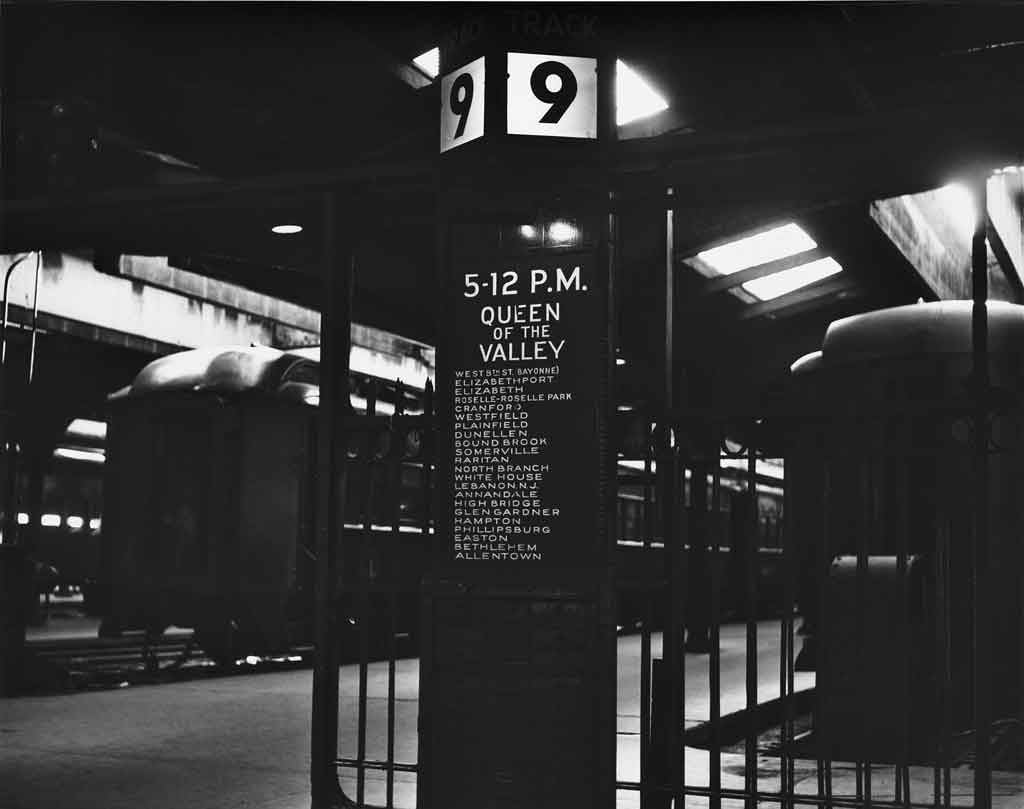 CNJ's Jersey City Terminal
Gate and sign for Jersey City–Allentown Queen of the Valley before its last run, April 29, 1967.
D. C. Wornom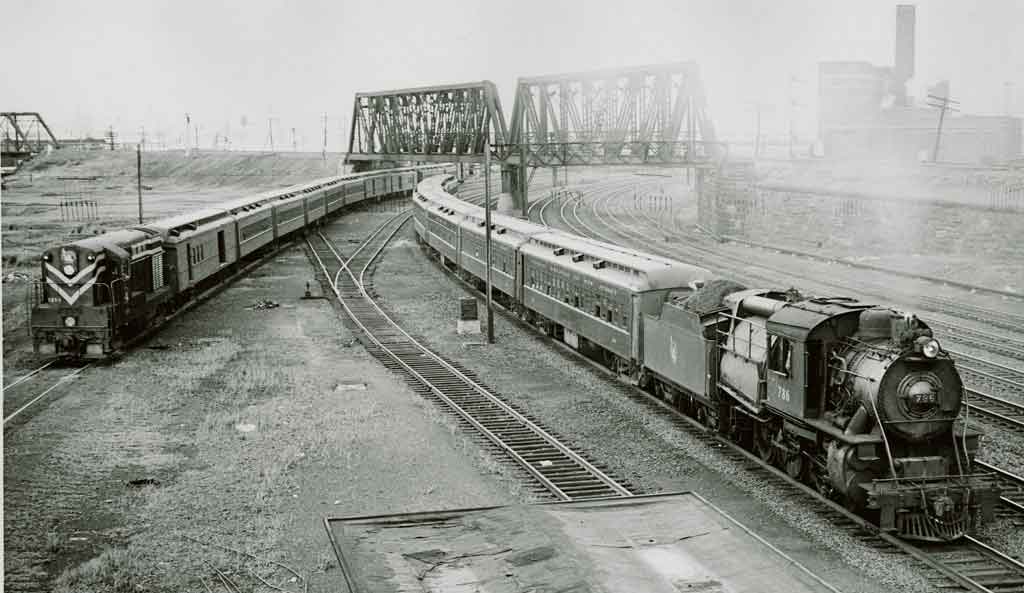 CNJ commuter train
Camelback with westbound commuter train passing Communipaw station as Fairbanks-Morse H16-44 switches cars, July 1951.
John F. Endler Jr.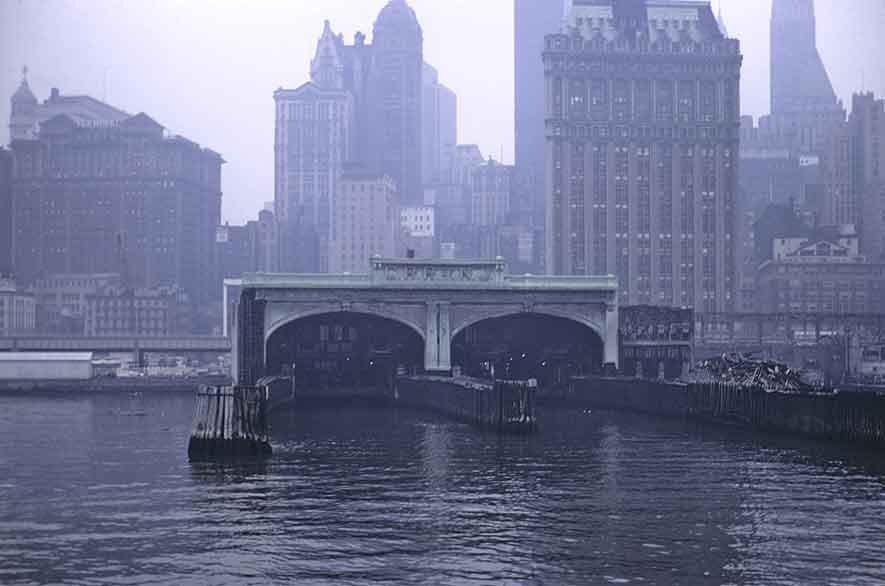 CNJ's Cortlandt Street ferry terminal
Ferry slips at Cortlandt Street ferry terminal in Lower Manhattan as seen from Hudson River in April 1967.
John A. Yohannon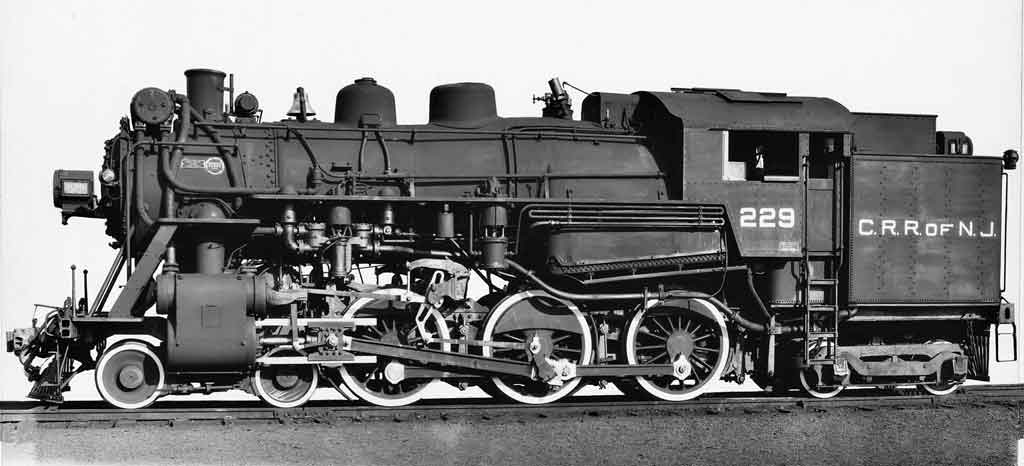 CNJ commuter tank engine
Class H1s 4-6-4T No. 229, built by Baldwin in 1923.
Classic Trains coll.

CNJ's Blue Comet
Jersey City–Atlantic City Blue Comet, approaching Red Bank on New York & Long Branch, 1933.
Don Wood coll.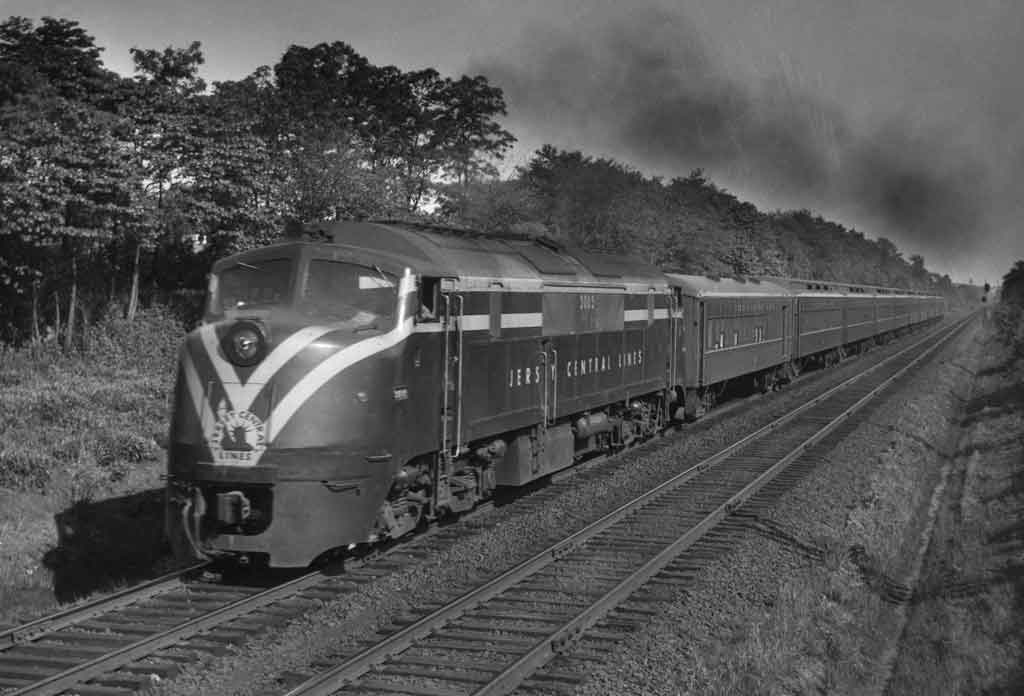 CNJ North Jersey Coast commuter train
Bay Head–Jersey City train near Red Bank on New York & Long Branch, mid-1950s.
Bert Pennypacker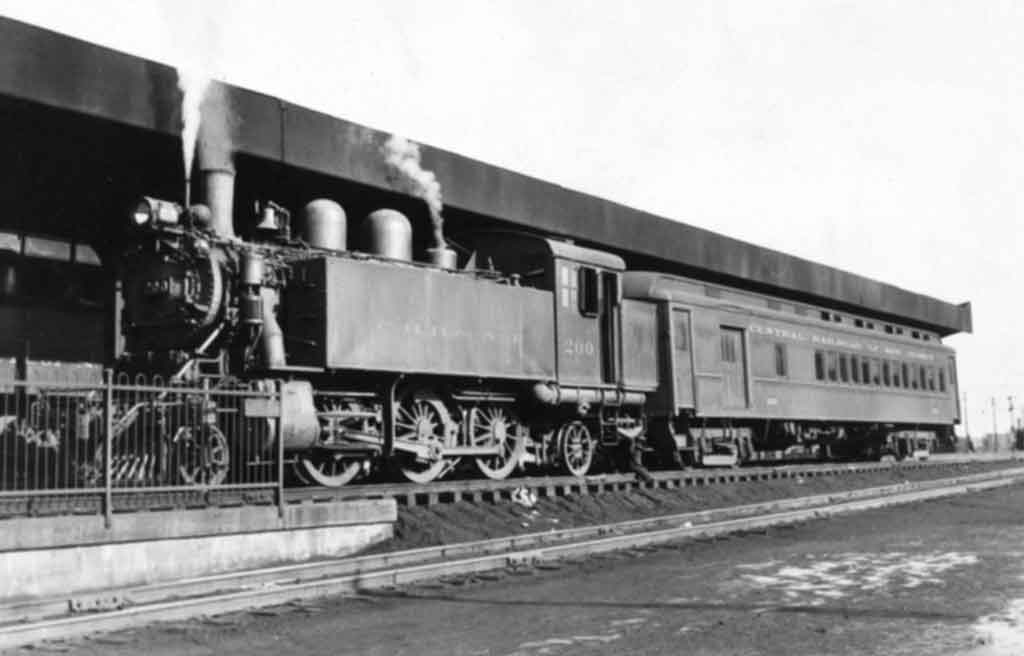 CNJ Newark Branch commuter train
2-6-2T No. 200 and combine on Jersey City–Newark run at Newark, mid-1930s.
Robert G. Lewis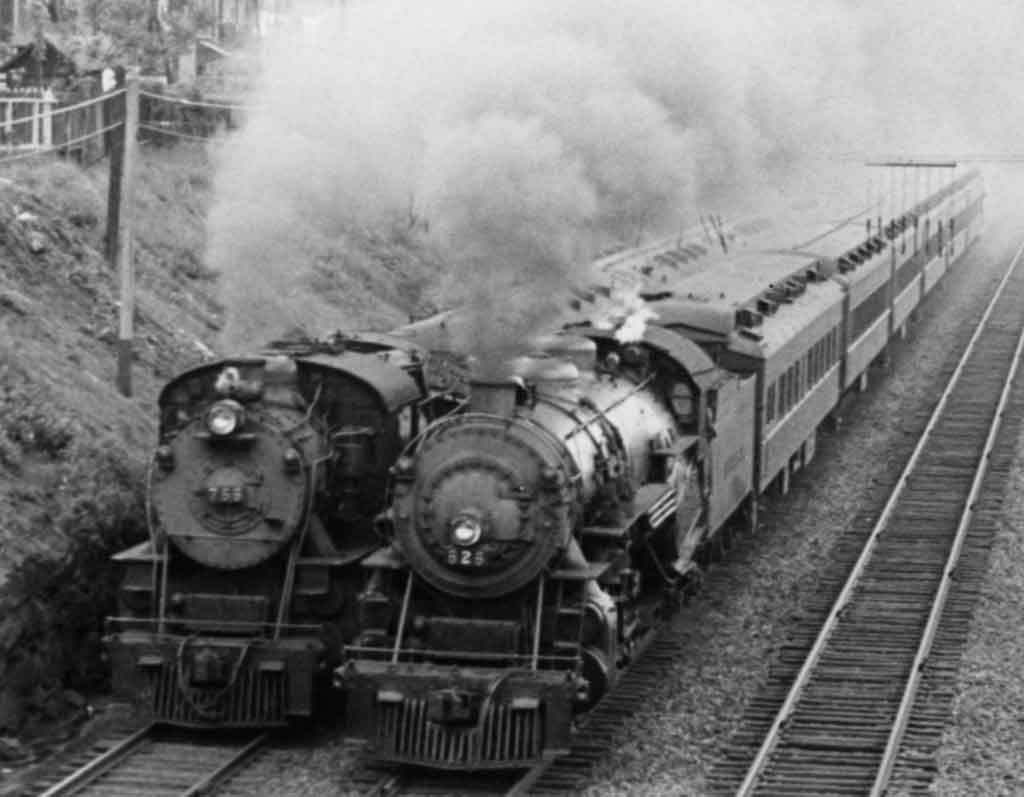 CNJ Main Line trains
Two trains westbound at Greenville (Jersey City) in May 1941.
Herbert Weisberger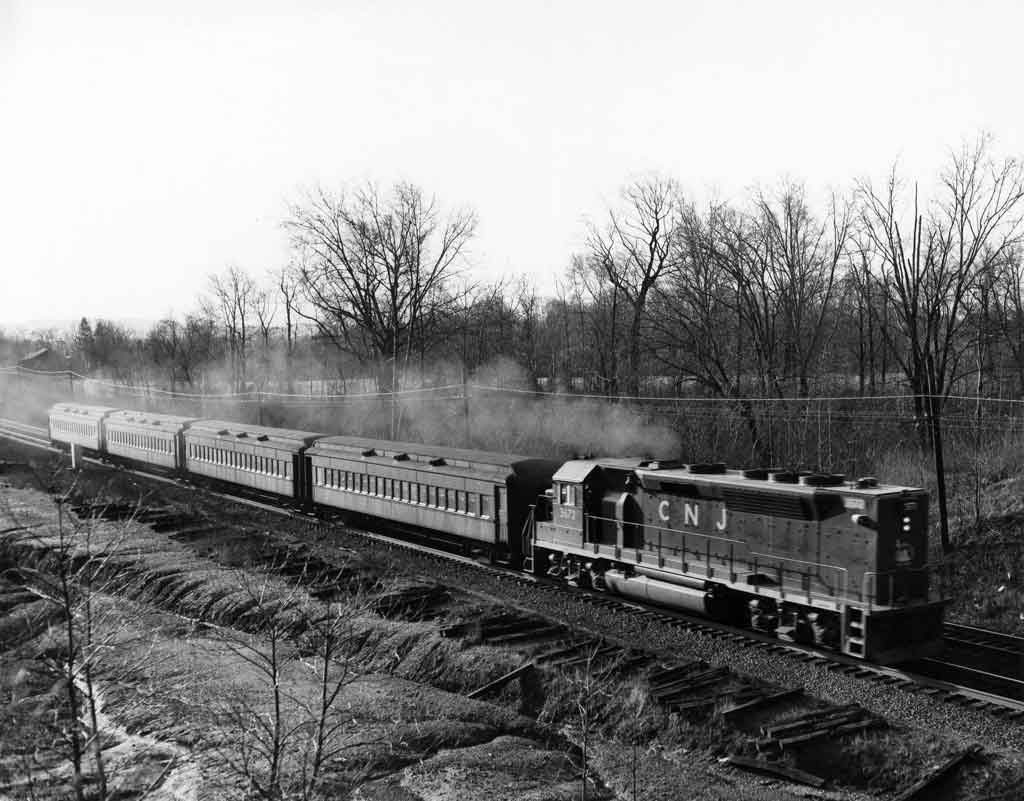 CNJ North Jersey Coast commuter train
GP40P with Jersey City–Bay Head train at Matawan, N.J., in January 1969.
Don Wood

All through June 2021, Classic Trains editors are celebrating the history and heritage of the Central Railroad of New Jersey. Please enjoy this photo gallery of Jersey Central passenger trains, first published online in February 2019.
Only from Classic Trains.