Pullman: America's Hotel on Wheels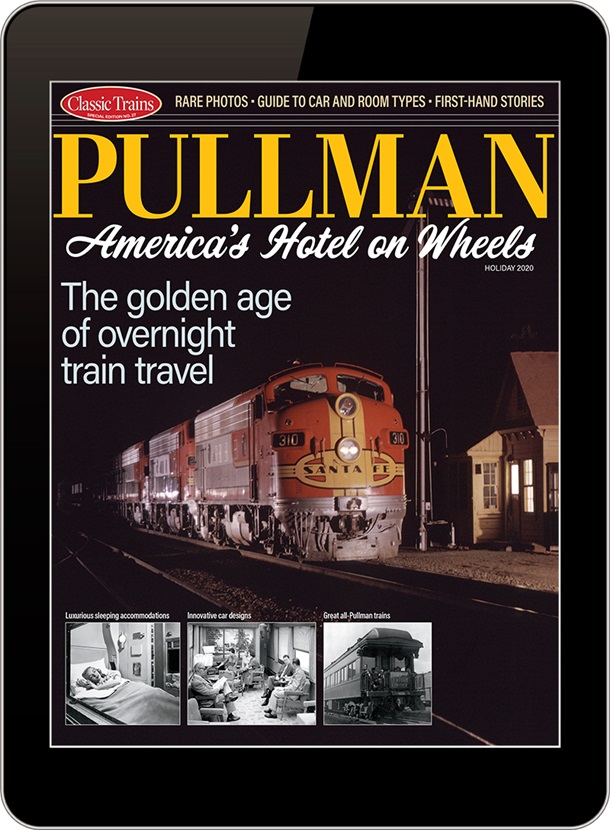 Featured
In this Issue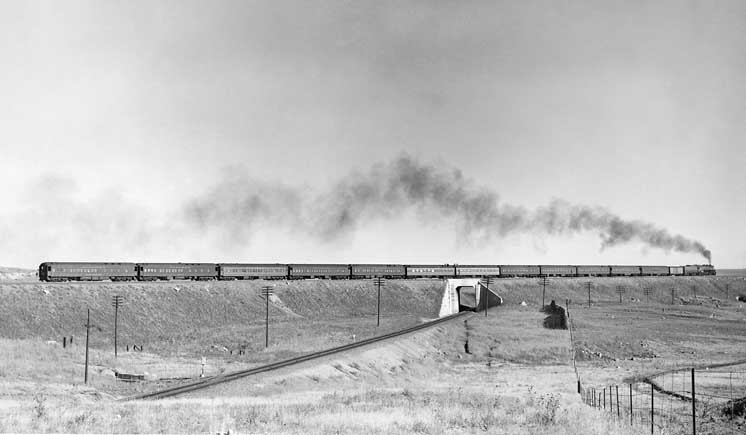 Empire of Hospitality
The greatest name in rail travel wasn't a railroad at all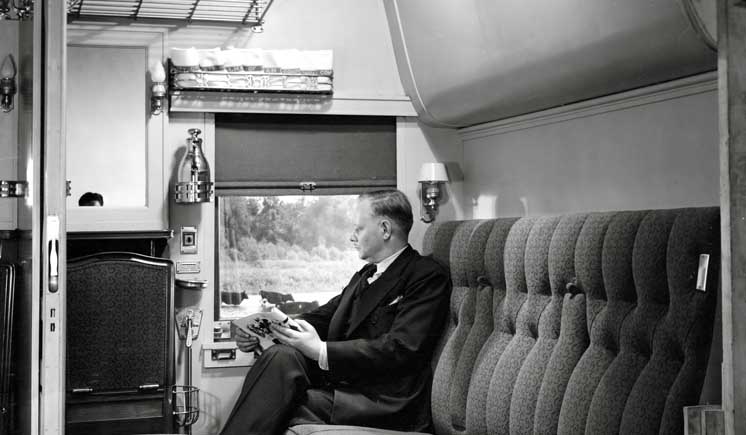 I've Been Riding the Pullmans
A traveler looks back on 35 years of overnight train rides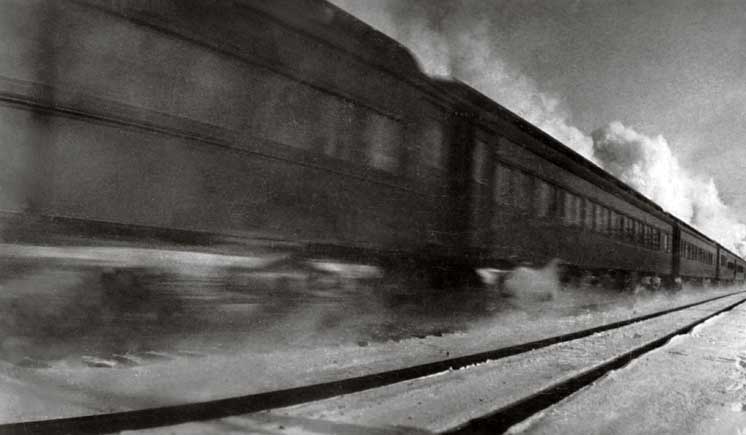 Tales of the 'Century'
A man of long travel experience tells of the world's most famous train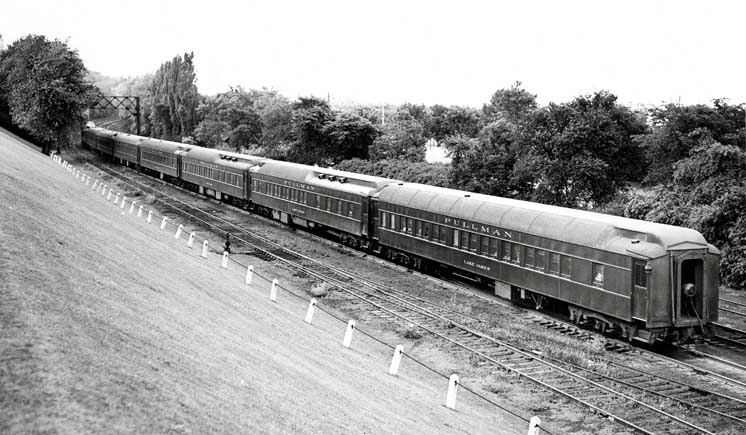 Names, Not Numbers
Mere digits could not have so captured the imagination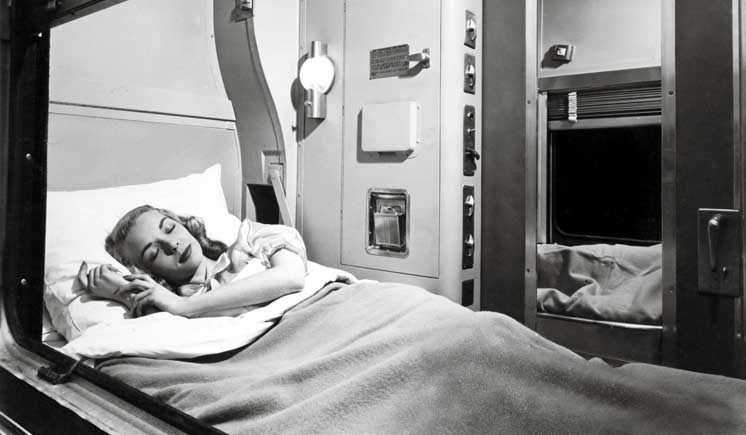 Steel Cars, Soft Berths
A guide to Pullman accommodations and car types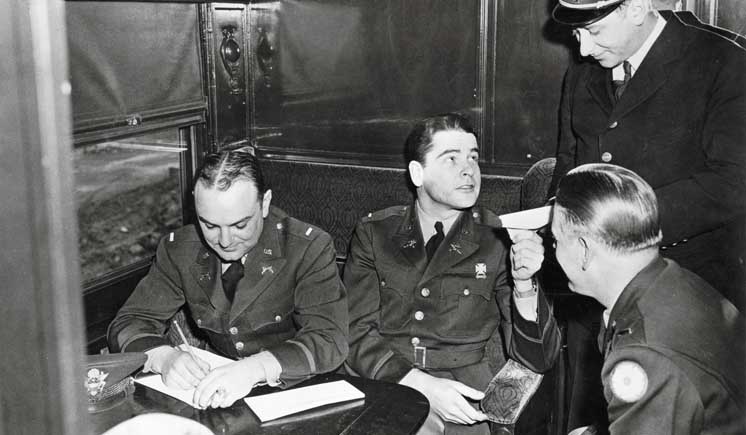 Diary of a Pullman Conductor
Working aboard sleeping and parlor cars from the peak of World War II troop travel to the eve of the jet age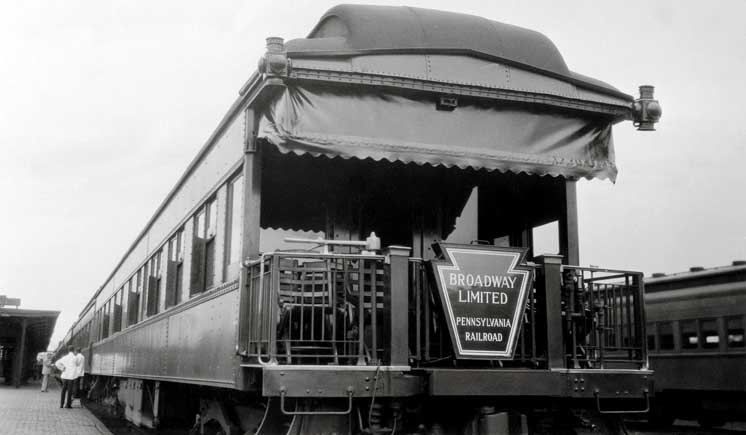 Birth of the 'Broadway'
New York to Chicago in 20 hours? Surely an experiment! But the Pennsylvania Special went through on time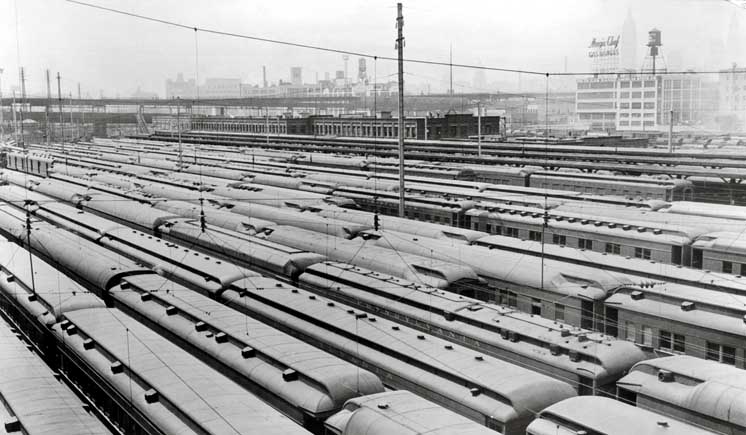 Pullman Service Across 40 Years
In 1927, the sleeping-car company had America's ticket to almost everywhere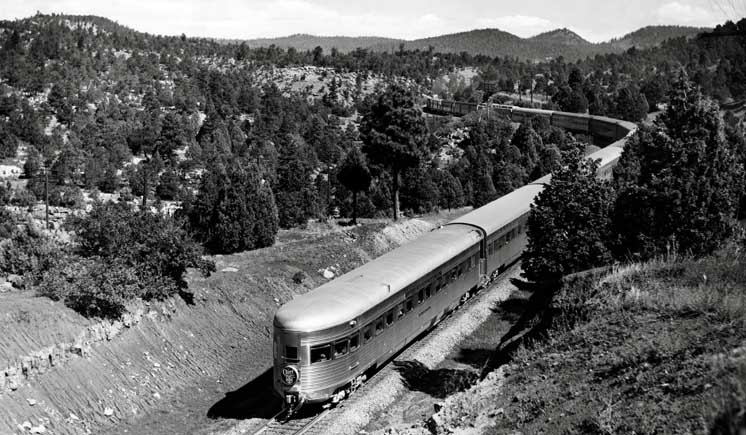 To Los Angeles on the 'Chief'
This all-Pullman, extra-fare streamliner goes "Santa Fe all the way" from Chicago to California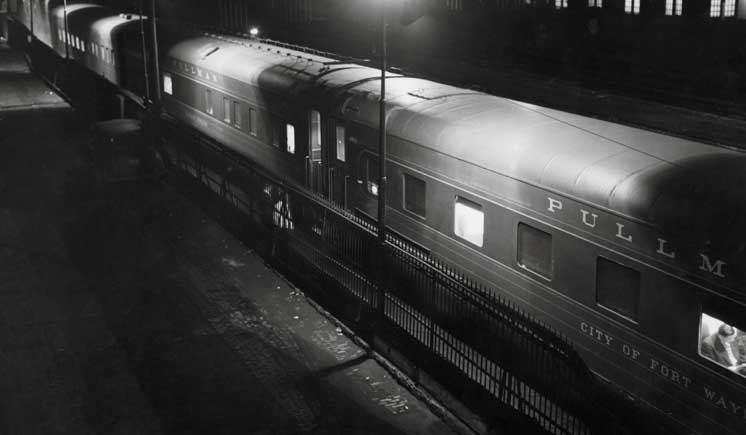 From a Roomette Window . . .
A nighttime station stop, as seen from the train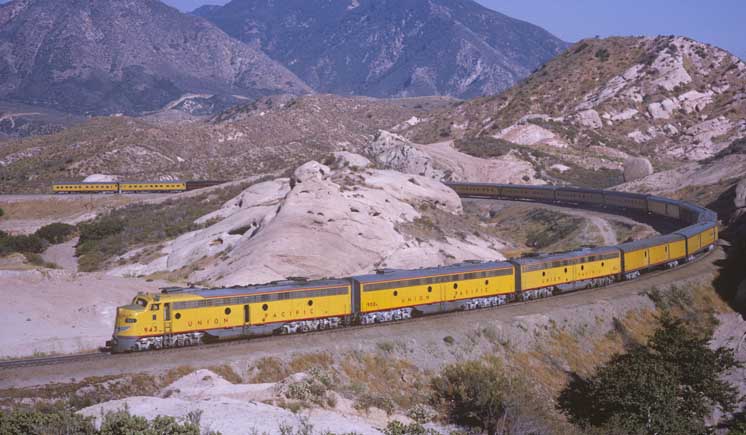 Pullman in Pictures
A gallery of passenger trains from coast to coast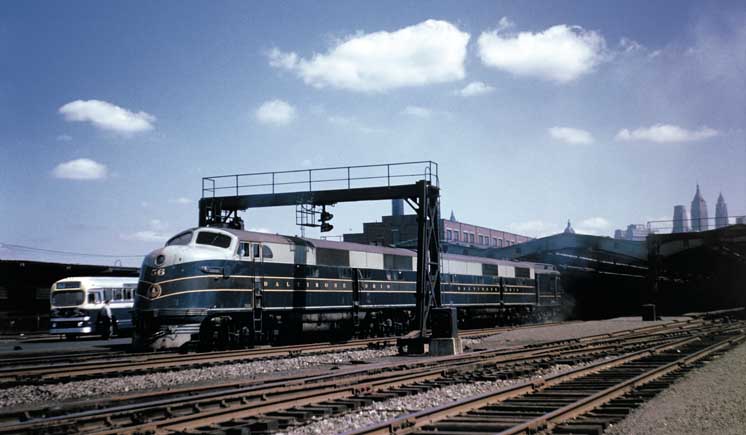 The 'Capitol' to Chicago
B&O's flagship is the long way around if you ride from New York, but from the nation's capital, it's the short way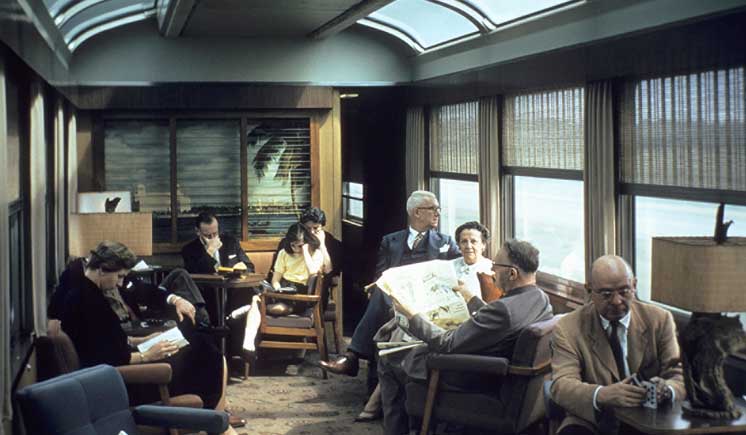 Seaboard's Sun Lounge Cars
Three unique cars brought rays of Florida sun to the North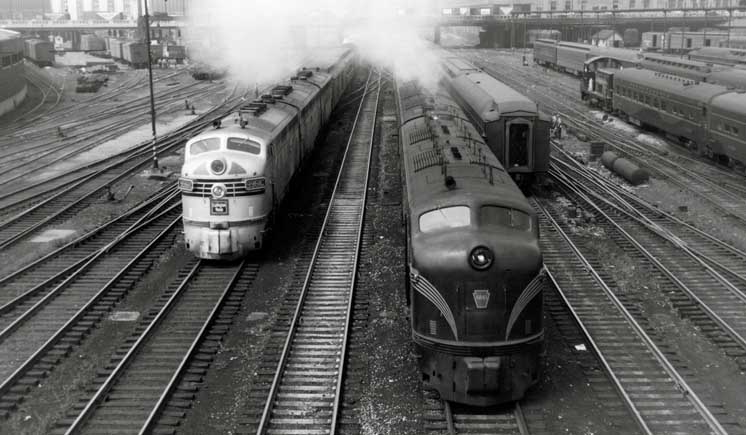 Transcon Trains that Might Have Been
How long-standing impediments prevented a true passenger service innovation
America's hotel on wheels
After a long day of travel, you've had a fine dinner and enjoyed a nightcap with new friends in a comfortable lounge a short walk from your table. Now you're ready for bed, so you head for your room, also a few steps away. It's small, but not cramped — a marvel of efficient use of space. You close the door, slip into your night clothes, and wash up. Then you fall into a plush bed with crisp white sheets and a heavy wool blanket. You drift off to sleep in cozy comfort.
You're also moving at 70 miles an hour, with your own private window on the passing night. Come morning, you'll be hundreds of miles closer to your destination, maybe even home. You're on a passenger train several decades ago, in a car operated by the Pullman Company, America's hotel on wheels.
In this special edition of Classic Trains, we celebrate the century-long era of Pullman travel. As in previous editions, the articles originally appeared in Classic Trains and our parent magazine, Trains. Some of the stories date from the 1940s and '50s, giving us precious insight into a lost world, one in which Pullman and long-distance passenger trains were a major part of the American scene.
In addition to this publication, there's a companion DVD program of the same title. The work of veteran rail video producer Richard Luckin, it delves into the history of a company that was variously a heavy industrial concern, a far-flung hospitality empire, an experiment in urban planning, a vector for civil rights, and more. See page 91 for information on how to order.
We hope you enjoy Pullman: America's Hotel on Wheels!