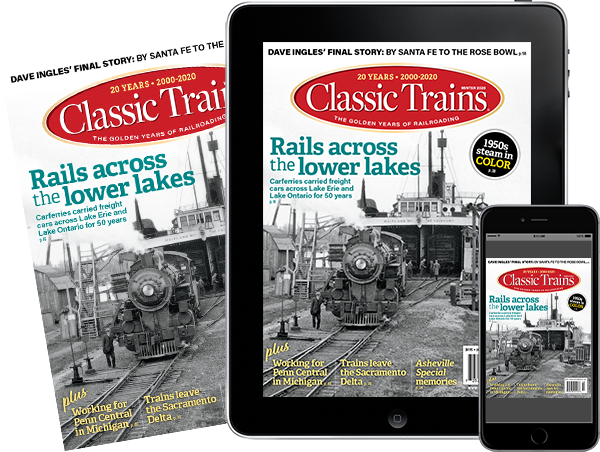 Advertise with us
Over 52,000 people interested in railroad history read Classic Trains magazine four times per year. These discriminating customers have chosen Classic Trains for its lavishly illustrated, fact-packed stories about the golden age of railroading. They are ideal prospects for you!
This Web site, ClassicTrainsMag.com, can deliver your ad thousands of times per month.
Whatever you're selling – from artwork to railroad books or videos – the readers of Classic Trains (and the viewers of ClassicTrainsMag.com) are interested in your old stuff. It's easy to reach this active audience.
Advertising Representatives for Classic Trains
The following Kalmbach Publishing Co. advertising representatives are happy to assist you. Simply call 1-888-558-1544 and ask for the corresponding extension, or click on the name to e-mail your representative.
Michael Wieloch – Account Executive
mwieloch@kalmbach.com • 262-798-6625
Classifieds, ext. 551
classads@kalmbach.com
Advertising Services
AdServices@kalmbach.com
To request Advertising and Market Research information click here

Submit your ad