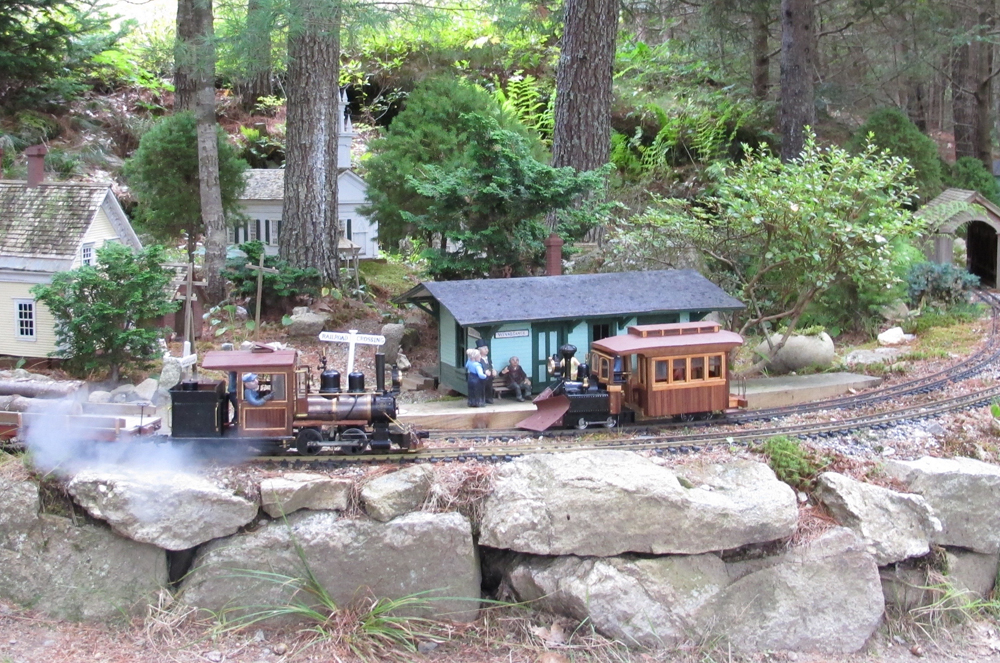 How did you get started in the hobby? 
I received an HO scale model kit of a steam locomotive for Christmas when I was 14 years old. I had fun following the instructions, then building a railway to run it on. I also liked building outdoor villages with buildings and roads with toy cars and real stones and plants. It was a good while before I could combine railways and outdoor modeling.
What was your first large scale locomotive?
Around 1990, I ordered an Aster Kit for a live steam geared Climax locomotive. The instructions were good and after a few weeks of work, I had a running engine. I learned a lot about how real steam locomotives work and how to build a working model.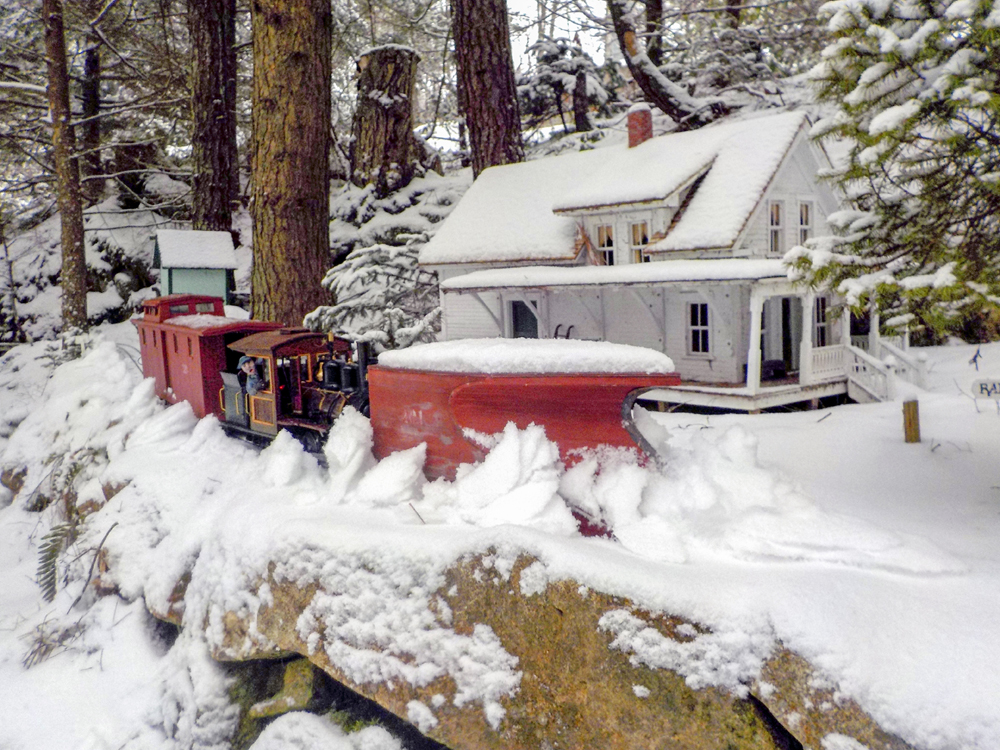 What's your favorite part of the hobby?
I like building stuff. All of it. I build locomotives, freight cars and passenger cars, right of ways, bridges, stations, and houses. I plant mostly native plants which work out well in scale. I also enjoy running my railway and making videos.
Watch some of Eric's videos:
Plowing the WQ after a December snow
Bells and whistles in the Maine woods
Life along the Winnegance & Quebec
What's your least favorite part?
I would say the least fun bit is maintenance, clearing sticks and acorns off the track, regrading it, fixing stuff that show their years.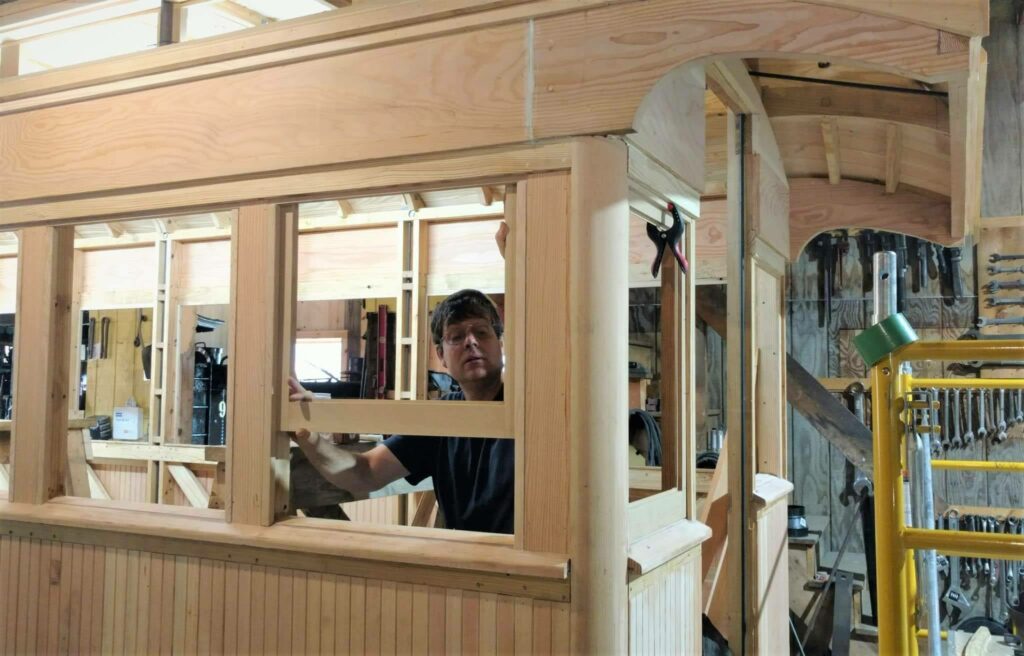 What has been your biggest modeling success?
The models I am most proud of represent their prototypes faithfully and run well on my railway. I have modified some commercial steam locomotives to represent my favorite prototypes and have been pleased with the results. I have also built some cars and coaches that are quite faithful to the prototypes.
What was your biggest modeling mistake?
I have occasionally been sad to have destroyed or changed beyond recall some models which were not quite what I wanted at the time, but in hindsight, I missed. I now try to fix old stuff with respect for their origins or just sidetrack them rather that toss them out or rework them to something new.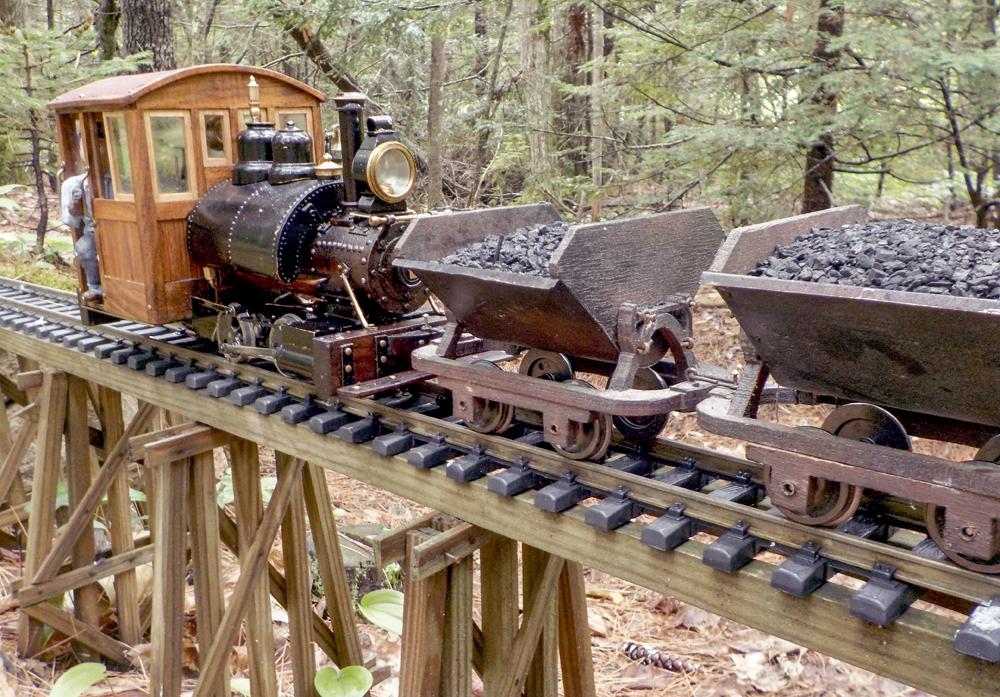 What advice would you give to a new hobbyist?
A new hobbyist will have best results if they follow their interests. Don't worry about what anyone else thinks of your work. Start small and keep learning. Find friends in the hobby who inspire you.