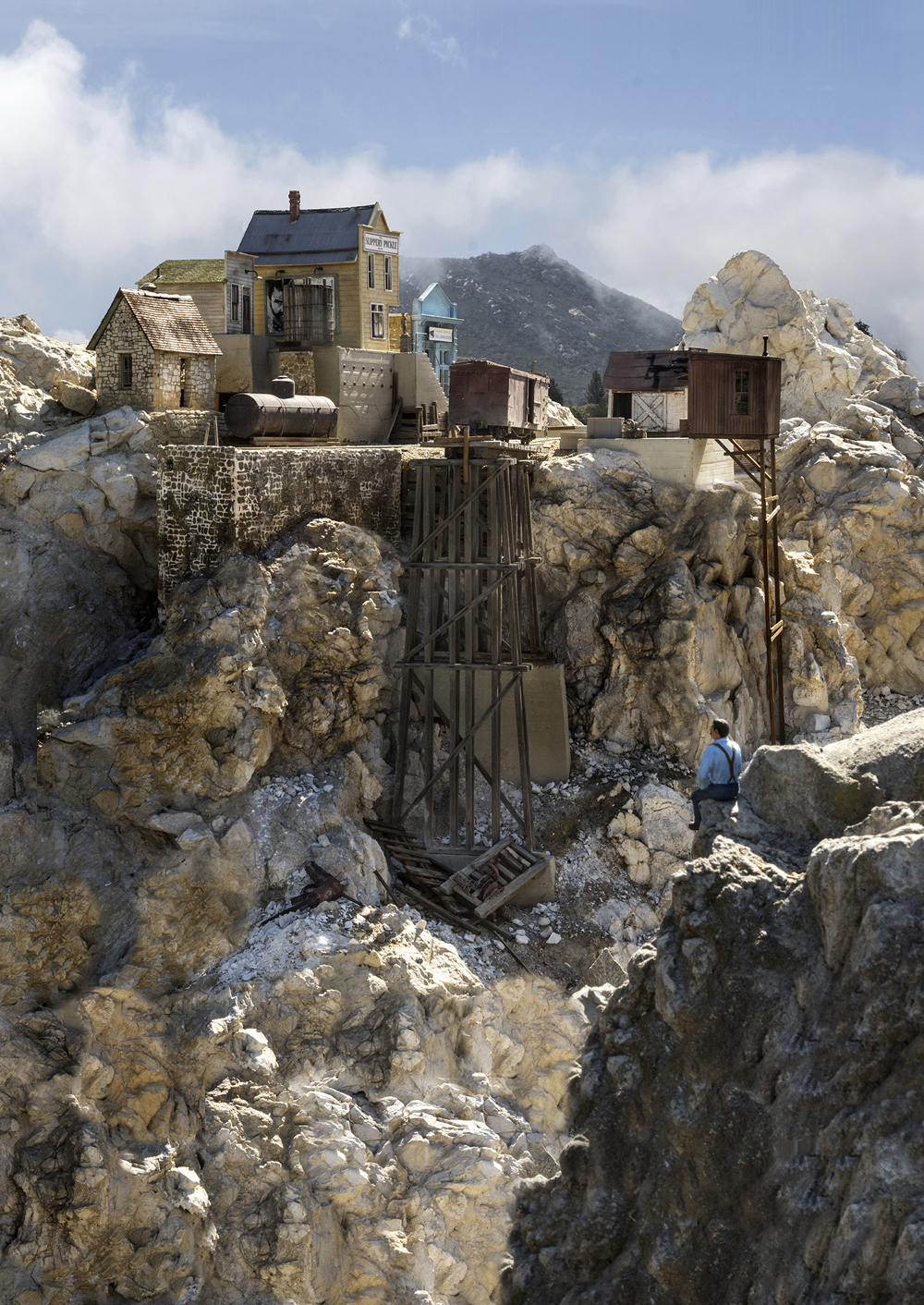 How did you get started in the hobby?
Like so many of us, I was around five years old and woke up on Christmas morning to see a brand-new Lionel train running around the Christmas tree. I've been hooked ever since.
What was your first large scale locomotive?
It was a secondhand LGB European 0-4-0. Because of its beat-up condition, it was a perfect candidate to kitbash into an American-profile 0-4-0. But my first real large scale locomotive was unexpectedly delivered at my doorstep by a friend in the retail hobby business. This LGB Mogul was my first true love!
What's your favorite part of the hobby?
I've always been a very visual guy. For me, designing and executing a miniature three-dimensio
nal environment is very rewarding. That includes the track plan, the layout's landscape environment, and how humans interact with it. I love creating the illusion of real railroad in a miniature outdoor environment whether it be the placement of landscape elements or weathering rolling stock.
From the beginning I designed my railroad with the intention of photographing it. It allows me to see the layout in ways I normally wouldn't. Taking photographs is another way I can participate in that miniature world.
In the last few years, I've become more cerebral and have been involved in operations and train movements. This has tremendously extended the enjoyment of the model railroad beyond just watching trains run in circles.
What's your least favorite part?
Definitely wiring! The logic of electronics eludes me. However, I do like to participate in watching friends install "dead rail" (battery set ups) in my locomotives. I have to admit though, that it's more for the camaraderie than it is for the education.
What has been your biggest modeling success?
When I designed and built my Snow Creek railroad. It was started in 1992 and has been a joy to work on and operate ever since. [See Garden Railways October 2018 and February 2014 issues.]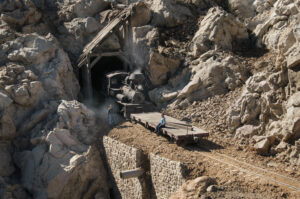 What was your biggest modeling mistake?
My one major faux pas was not designing the railroad in a more practical way. For years it worked great visually, but eventually it became difficult to climb around mountains and crawl under bridges to maintain it. The layout has constantly been changing to make operating and maintenance simpler and easier. I like to think of this hobby as a learning experience.
What advice would you give to a new hobbyist?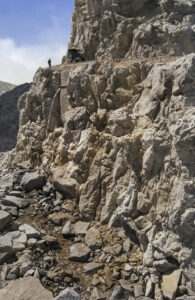 First and foremost, before you buy any trains or lay any track, talk to other garden railroaders and visit other garden railways. Ask questions. Why they did this, how they did that. Read model railroad books and magazines to get inspiration and ideas. Explore the internet. There is a ton of information on YouTube.
I know a some of people say it's important to put down track as soon as possible. That's a great idea for a temporary layout. It's always fun to see what the trains are going to be like in the garden.
For a permanent layout I would strongly suggest designing a finished track plan. If need be, it can be designed to be constructed in stages. Inevitably, modifications always happen along the way during construction. But I find a master track plan design always shows intention and not just spaghetti tracks running around the backyard.