Meet Mark Bottrill
In a paragraph, how did you get started in the hobby?
Despite being a lifelong railfan, I had no knowledge of large scale or US garden trains prior to 2003. This changed when I saw a screensaver on the computer monitor of a USAF Major I met while serving in the military in Kuwait. After a chat with my new comrade-in-arms, and him gifting me a copy of Garden Railways magazine (Feb. 2003) that included an article on Marty Cozad's North Table Creek Railroad, I was immediately hooked and began researching what would become my new hobby.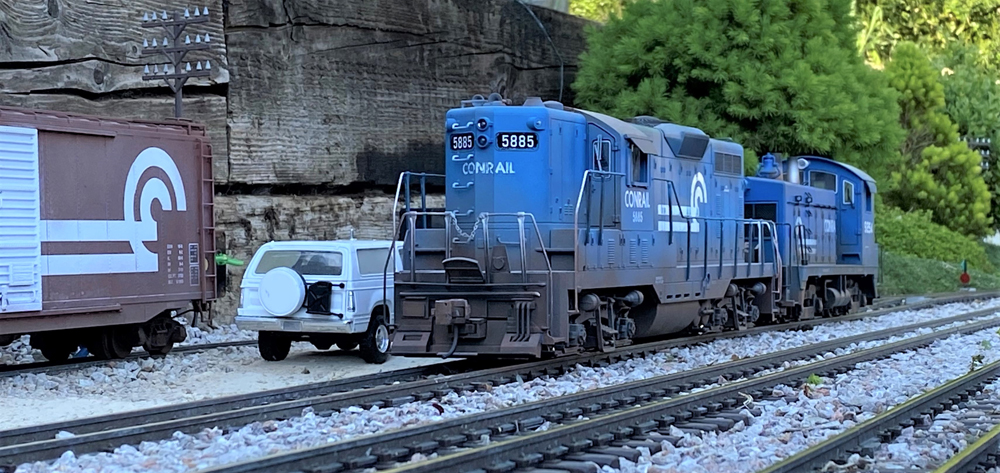 What was your first large scale locomotive?
My first large scale locomotive was a gorgeous blue Conrail GP9 from USA Trains that I purchased over the internet from Charles Ro along with a matching 40' boxcar. This engine, purchased with little knowledge of US railroading, or even large Scale modelling, set me on a path that has provided me much more fun and creativity than I could have imagined over the last 20 years. The Geep is still going strong and a favorite locomotive on the Bishopstown Subdivision (my garden railway).
What's your favorite part of the hobby?
My favorite part is definitely scratchbuilding, be it freight cars, locomotives, or structures. My first attempts were rudimentary and unsatisfying but with continued practice I picked up the skills to make passable models – certainly when applying the "10 foot rule." This, along with improving my painting and weathering skills, led to modifying and eventually scratchbuilding locomotives. I have to say that as an avid railfan I do also enjoy just watching the trains go by, and this was much of the reason why I built my railroad. My happy place is certainly at the end of the garden on a summer's evening with a suitable beverage in hand watching the trains rattle by.
What's your least favorite part?
There's no part of the hobby that I particularly dislike, but I guess weeding would be close!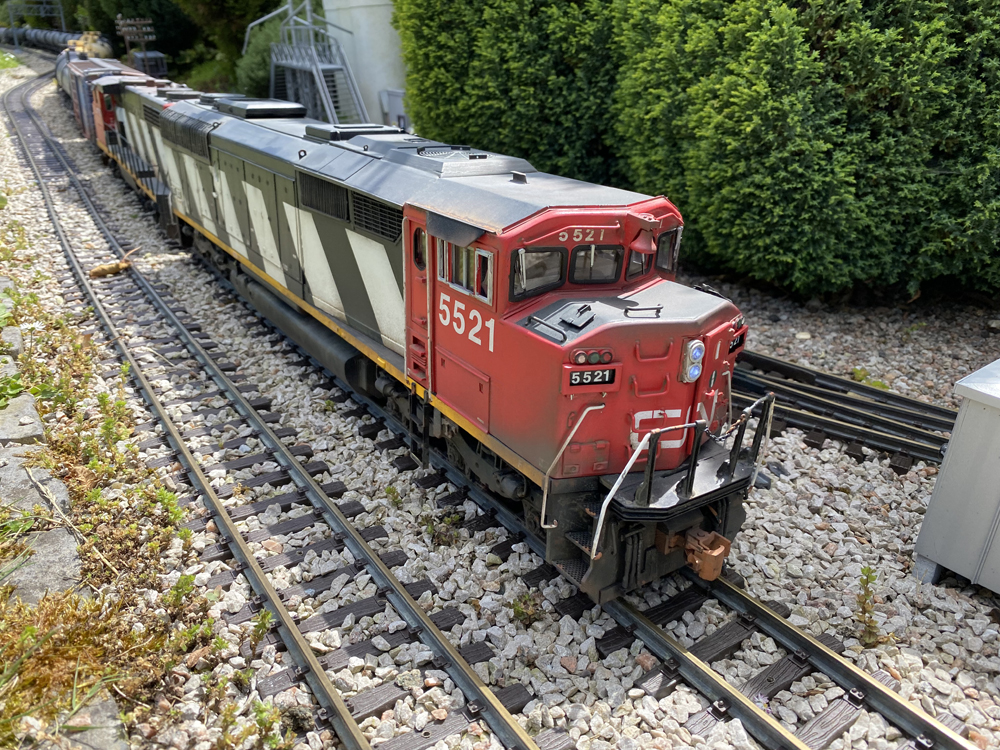 What has been your biggest modelling success?
The scratchbuilding of a highly detailed Canadian National GP60, a favorite type of locomotive of mine. I couldn't have done it without the guidance of another modeller, Shane Stewart (CN Sherwood Park Division), who posted a build thread online that I followed over many months, but the resulting engine is something I'm very proud of and the process of building it also provided me with new skills that have been transferred to other projects.
What was your biggest modelling mistake?
I've made many mistakes over the years but using the wrong adhesives and not sufficiently protecting my scratchbuilt structures from the ravages of UV radiation is up there with the biggest. Watching the elements destroy your lovingly crafted buildings is a bitter pill to swallow. I would also reiterate the "measure twice, cut once" mantra of all modellers – something I have ignored in the past.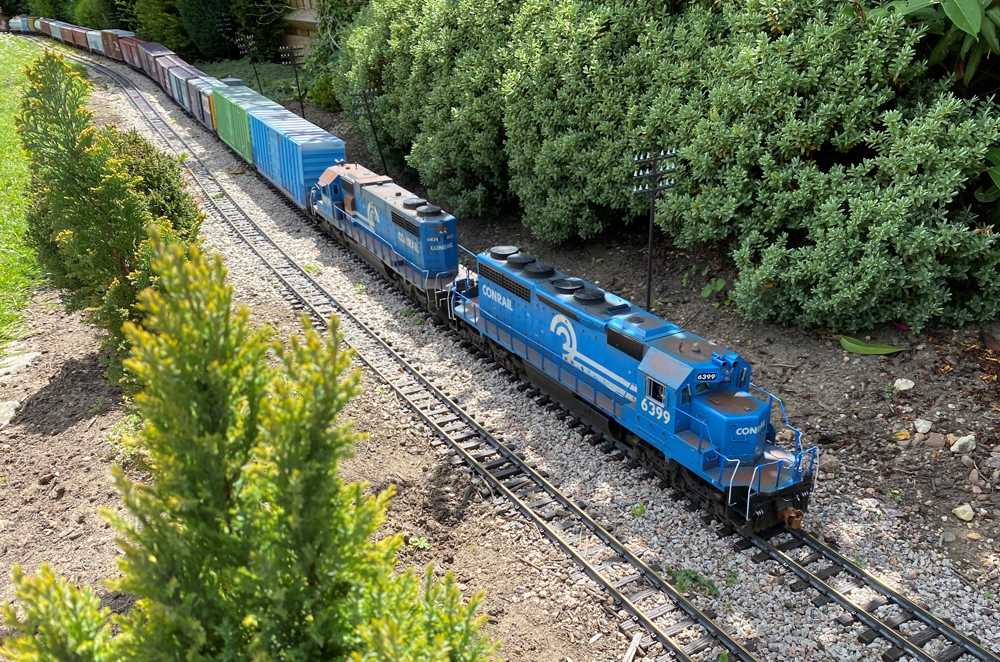 What advice would you give to a new hobbyist?
The moment you believe large scale trains are going to be a thing in your life stop and really think about what you want from your hobby, it will allow you to be focused with your time and hard-earned cash. The best thing I did early on was to set criteria for my railroad. I wanted to watch trains go by so would need a "tail chaser" layout. I wanted to add play value so would need plenty of sidings and an operational reason for the line to exist. I planned to model a specific area and time (Conrail in the 1980s) and this bounded the type of stock and railroad companies I would model. I also wanted the railroad to look a certain way so would need to weather all my stock, and make the railroad look well used. In having a plan I could curb the worst excesses of my inner "collector" and concentrate on buying and building the things I needed to support my vision. Twenty years on this approach has stood me in good stead and I look forward to another 20 to see how the plan develops further.
Follow the author's Facebook page: facebook.com/GScaleConrailBishopstownSub
Learn more about his garden railway: https://www.trains.com/grw/how-to/large-scale-layouts/modeling-conrail-in-the-uk/