Recreate a prototype photo: If you are a history nut like me, authenticity is important on your layout. I model the Kansas Central narrow gauge line that tried to build across Kansas in the 1870s to connect with the Denver & Rio Grande in Colorado.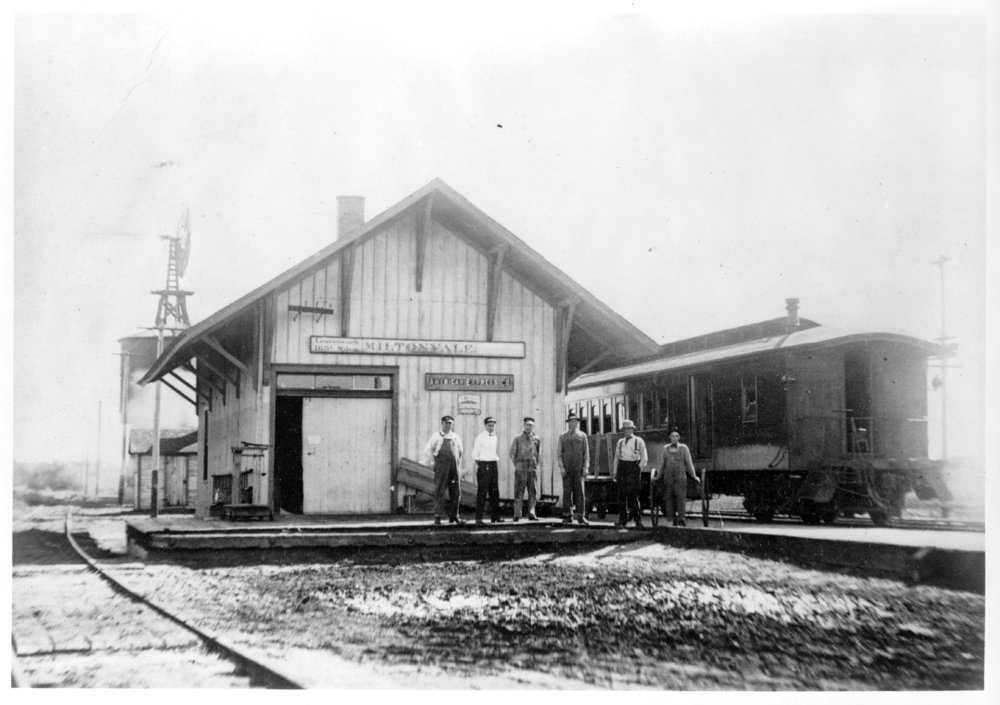 It met with competition from the standard gauge Kansas Pacific and wound up running out of investors in the little town of Miltonvale, only 166 miles from its starting point at Leavenworth. It was no heroic Western saga.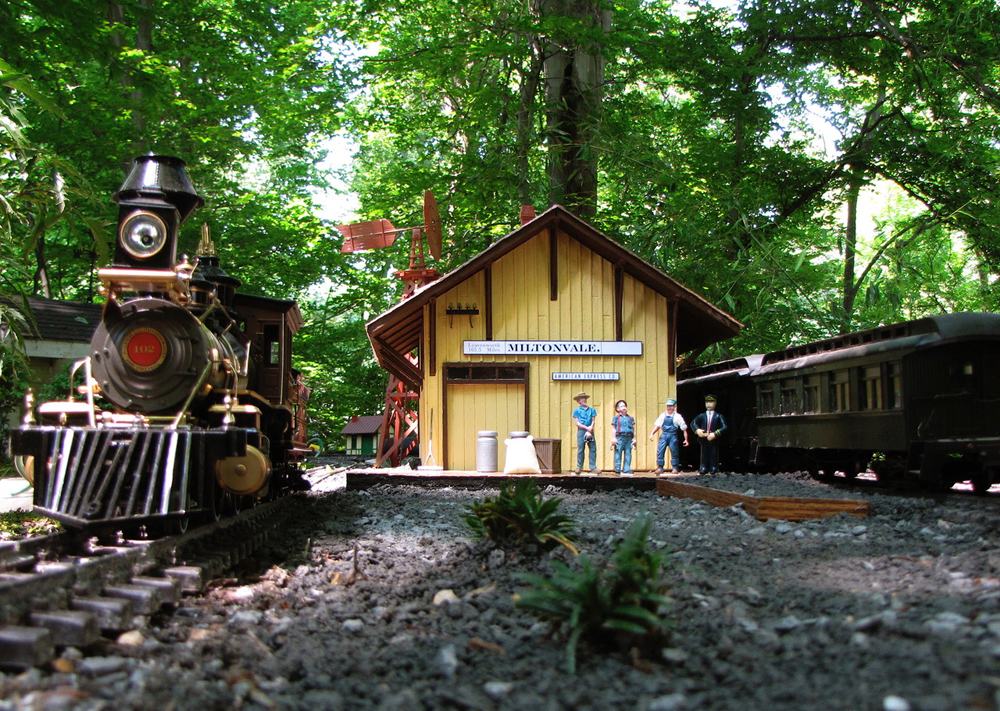 In sympathy, I built the Miltonvale Depot based on an old photo, then posed my Bachmann Mogul and a few figures and reproduced the scene, not exactly but close enough. I took the photo, added a sepia tint, and stepped back in time.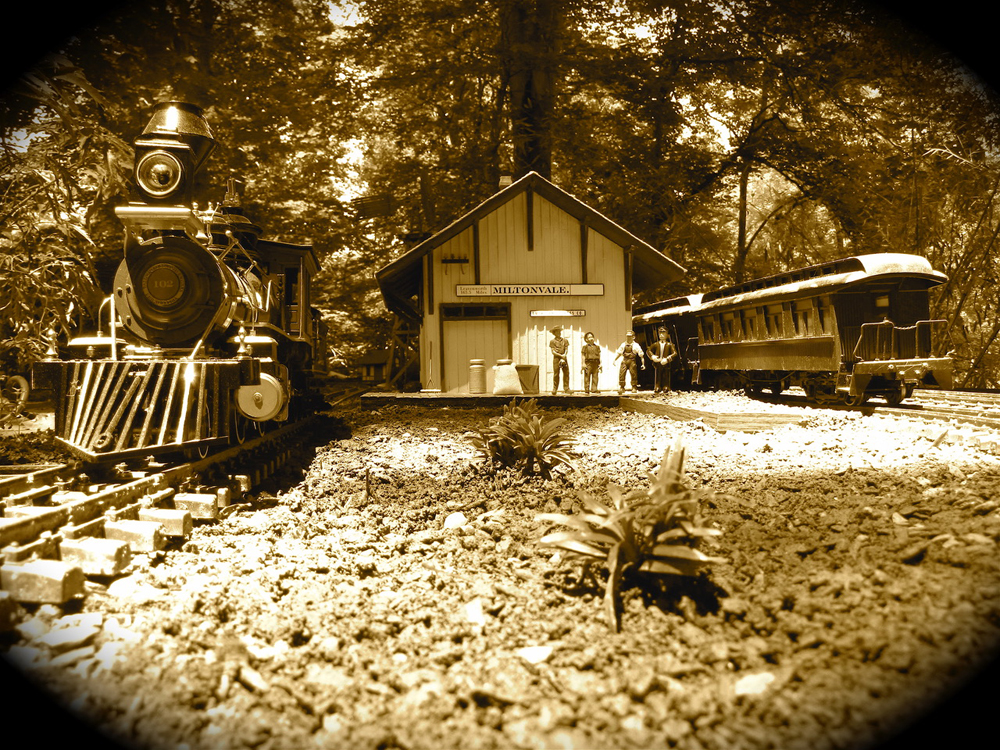 Have fun with your camera. Find an old photo and try to recreate the scene on your garden railway.
Find more stories by John Vorhes
Meet the modeler: John Vorhes
Sidewalks and curbs for a garden railway