Kitbash a saddle tank engine: I uncovered an old Lionel large scale 0-6-0 with outside drive gears that I had kitbashed several years ago. It had a neat cab and unusual stack, which was a little bent due to a smoke unit overheating.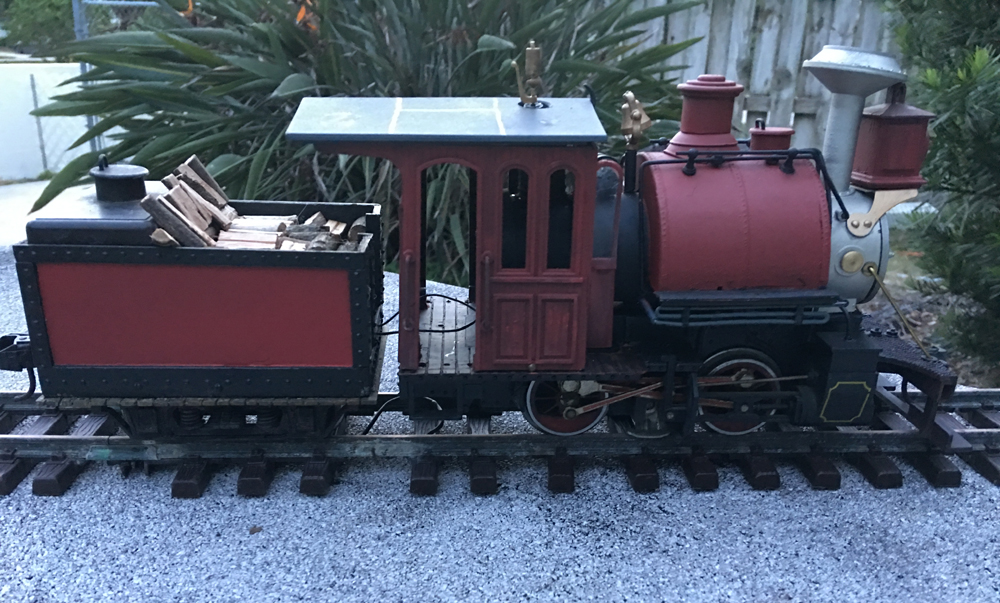 The drive system was so poor that I had to undo one of the driver wheels from the drive rod to get it to run as the gears were constantly getting out of sync. This gave me an opportunity to kitbash a saddle tank engine.
I ditched the Lionel drive and substituted an LGB 0-4-0 engine (No. 2015). I reused the smoke box front from the Lionel, making the boiler body out of PVC tubing, and added part of an Aristo-Craft 2-4-2 Rogers tank.
I cut the 2015 down on both sides and left the motor block housing. The Lionel cab had two tanks (one left and one right) on its front. I cut them off, made doors out of styrene, and arched them like the windows and cemented them in an open position. I suspended the left side of the engine from the running board, added a scratchbuilt air tank (out of styrene tube), and replicated piping using brass wire. On the right side I added leftover cooling tubes from an Aristo-Craft switcher.
I put an air pump, I believe from a Bachmann engine, on the left side front of the tank, also piping it with brass wire. I'm not quite sure where I got the sand dome, but it fit the bill.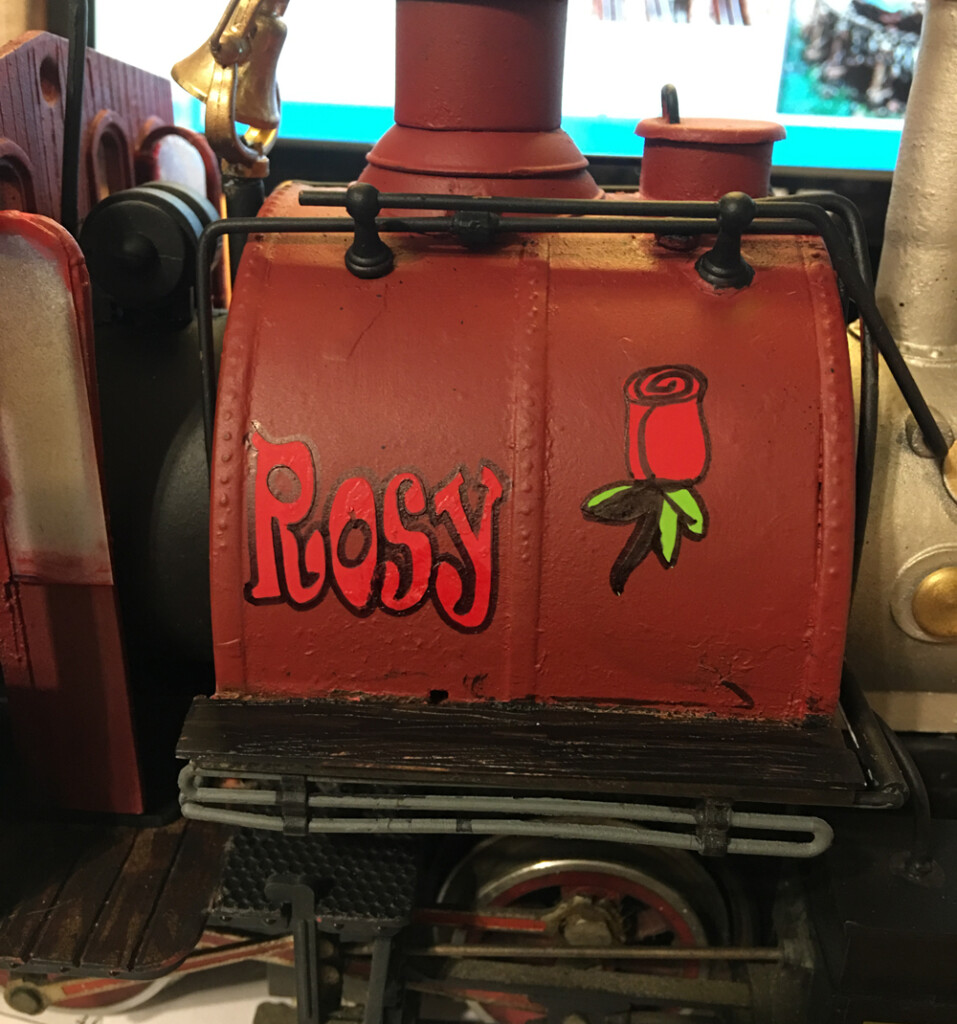 After researching saddle tank engines I discovered some of them had the steam dome inside the cab area; I was able to shorten the engine by quite a bit. I scratchbuilt the front cow catcher, giving it a working engine look.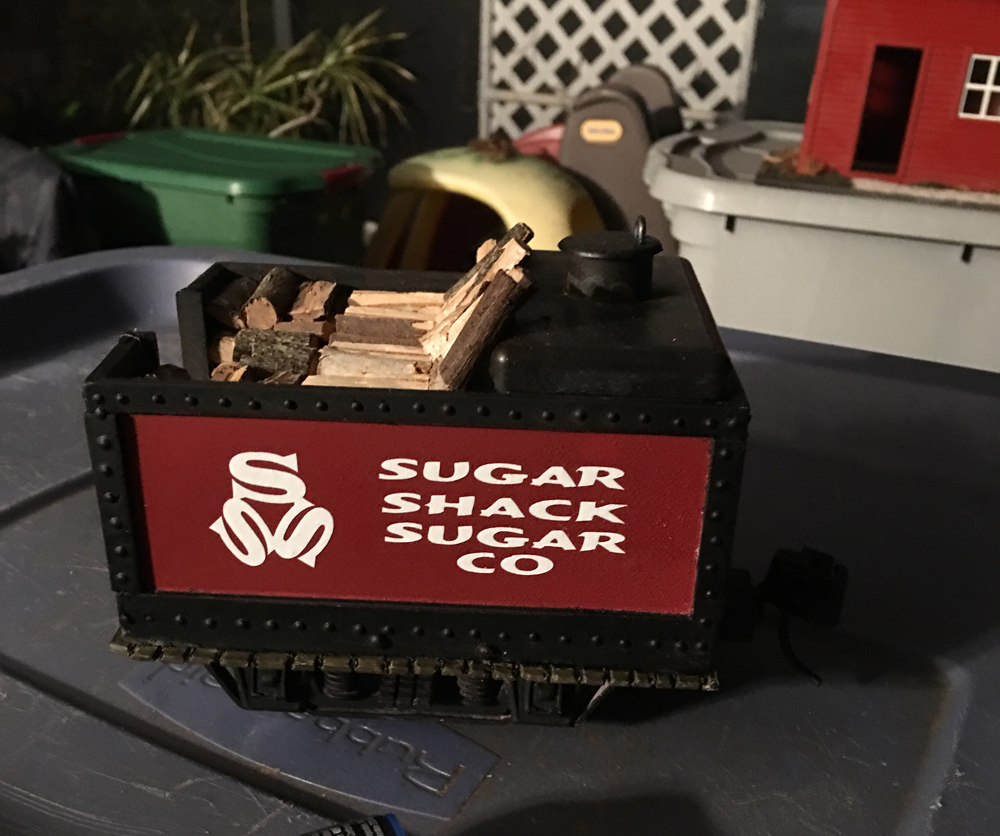 The generator came off a Bachmann Big Hauler, along with the whistle, to which I added wire to make it stiffer. Had to make new covers for the cylinders, as one was missing from the 2015. The tender is a styrene shell that I riveted using small brad nails. (Yes, each one has its own hole!) It is fitted to a passenger car truck for length, and both wheels have power pickups.
I liked the color of the original cab, sort of a rosy maroon; hence the name "Rosy." Lettering was done with my wife's Silhouette Cameo machine. I usually weather everything, but for now I'm letting this one sit as is.