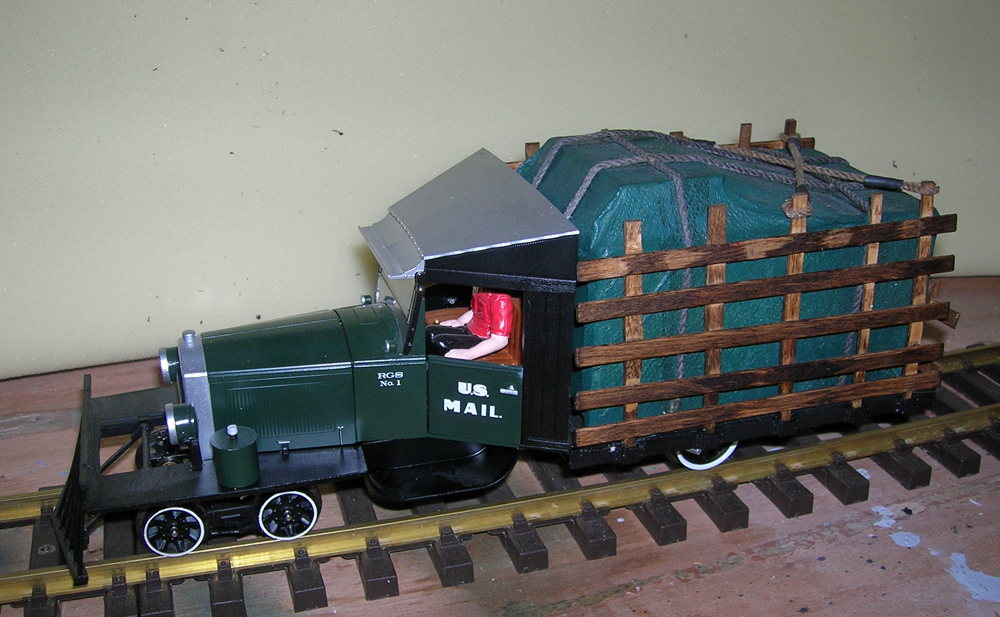 I bought a second-hand Bachmann rail truck at a good price and wanted to convert it to battery power and radio control. I needed access to an on-off switch, fuse holder, charging plug, volume control, and programming jack.
The truck is small and limited as to places to add these items, so I decided whatever covered the electronics had to be easily removable, look realistic, be weather resistant, and within my budget.
Starting the railtruck conversion
First, I removed and discarded the plastic side rails for the bed. I made new ones out of wood coffee stirrer sticks tinted with walnut stain. Using foam PVC board from Tap Plastics, I created a new, taller "crate" to fit the bed.
To cover the crate, I soaked pieces of paper towel in diluted water-resistant wood glue, and draped this over the box, folding the ends under to simulate a canvas tarp. I also added a small portion of towel folded under the edges of the plastic crate to secure it in place. I set this aside to dry completely while I installed the electronics.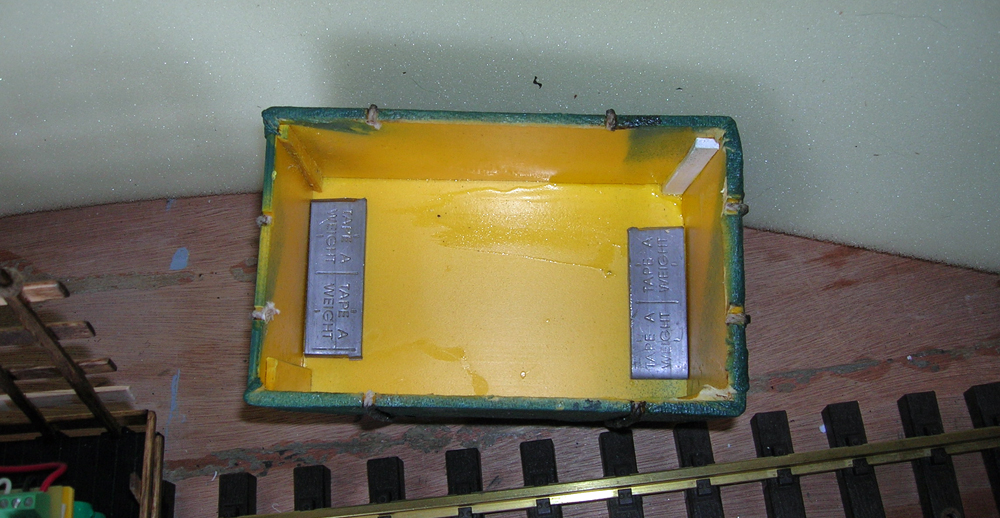 Adding the new electronics
I removed the Bachmann circuit board and housing, leaving only the wiring to the motor and lights. I attached two battery packs consisting of 4 AA Nickel-metal-Hydride (NimH) batteries to the bed deck with two-sided tape. I attached a piece of foam PVC board to the top of the battery pack. In front of the battery packs, I installed a 1-inch speaker. This is where the housing for the original Bachmann circuit board was.
I drilled holes in the bed deck for better sound distribution. The holes are located under the volume/programming jacks, at the front of the bed.
Next, I attached an Airwire Gen 1 board to one side of the battery pack, a Phoenix Sound card on the other side, and a G-Scale Graphics power board on top.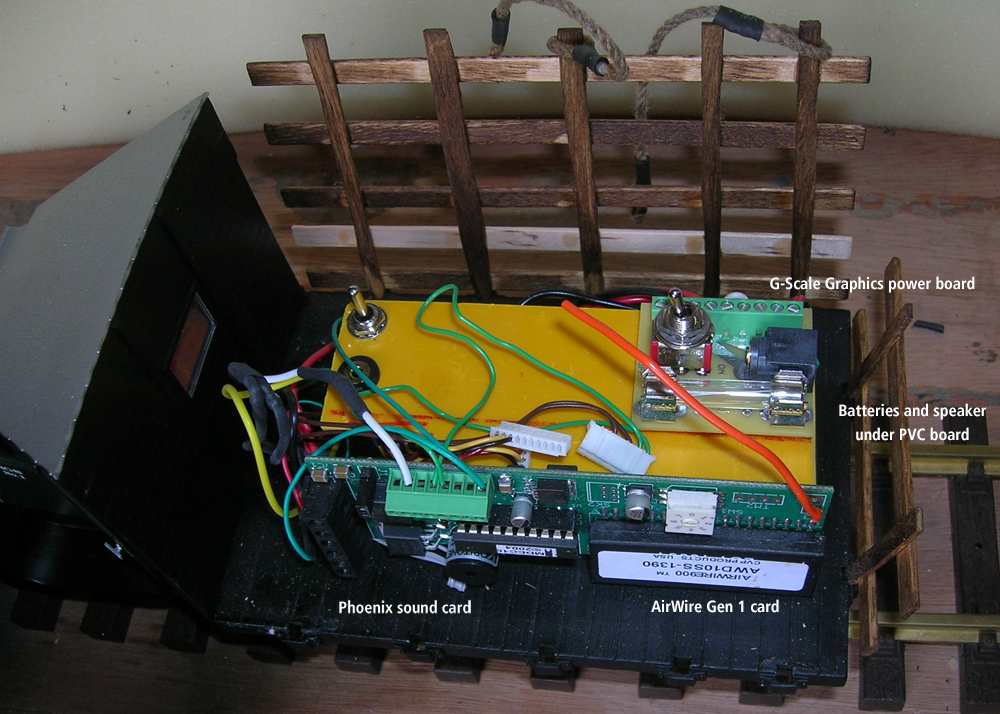 After I tested and programmed the system, I returned to finishing the truck box. I spray-painted the tarp with a flat green, followed by a wash of diluted flat black latex paint to weather it. I soaked cotton twine in walnut stain to use as tie-down ropes and glued the ends to the base of the box. All was sealed with Krylon Crystal Clear flat finish.
While testing, I discovered the box vibrated with the truck as it moved, and with the speaker, especially if the volume was turned up.  I fixed the problem by attaching self-stick lead weights to the underside of the box top. I've been happy with this set up, with good run times from the battery pack, excellent signal reception inside the box, and great sound from the speaker.