Church garden railroad display: During the Kansas City Garden Railway Society tour, I met the pastor of the Heartland Community Church in Olathe, Kansas, Dan, and his father, Mike who was from California and had his own railroad garden.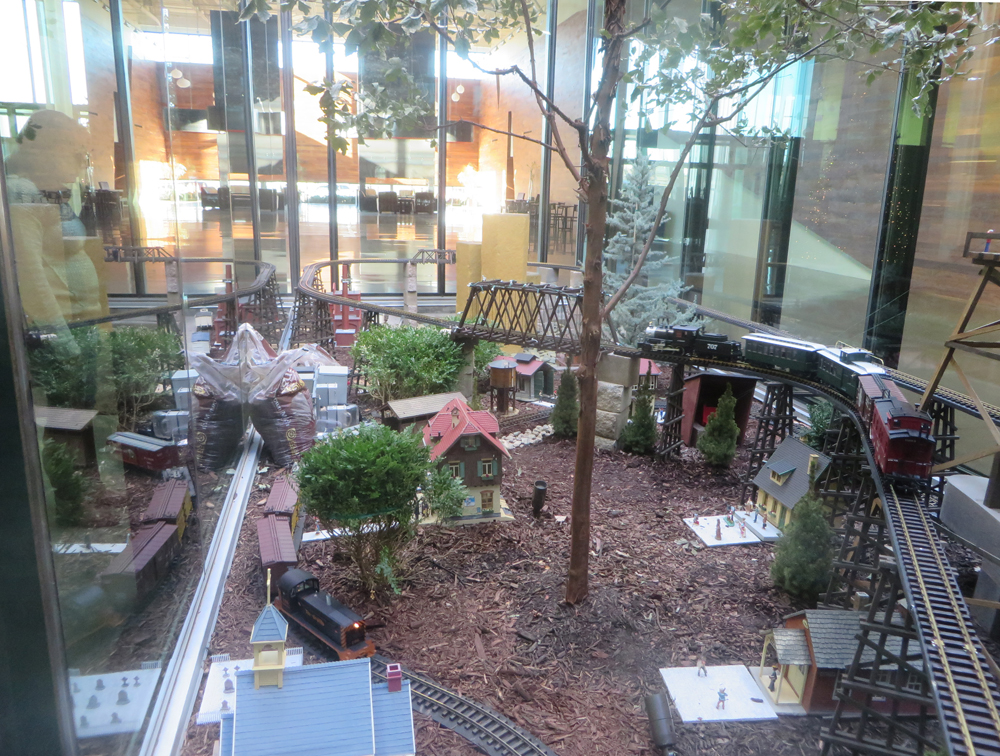 Dan told me his church had an enclosed area in the lobby called a "light box" that might be a good spot for a railway garden. The enclosed area is open to the outdoor sky, weather, and sunlight.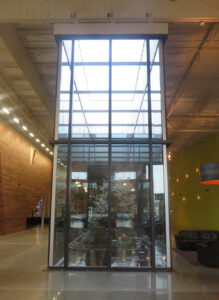 I agreed to help them build it. Since the layout would be exposed to outdoor winter weather and was a temporary display for the Christmas season, we chose battery remote control trains instead of track power.
In September, Mike, his wife, a church staff member, and I began work on the project. We drew an two-dimensional diagram of the space and taped off the dimensions of the proposed layout on a storage room floor.
The light box already had a pond and water feature. The panes of glass and steel in the light box enclose a garden area with pine trees, shrubs, a memorial stone bench, mulch, and an 8-by-6-foot pond with three large water pillars and three lower spouts.

We stacked large stones from a local nursery to elevate one loop of track. We decided to have a second unelevated track section.
We cut roadbed for both the ground level and elevated track plans. We used flextrack and a rail bender to form the curves. We place the track on the prepared roadbed sections, screwed down all 135 feet of track, and added rail clamps for good measure. We screwed wood bents underneath roadbed for the elevated portion.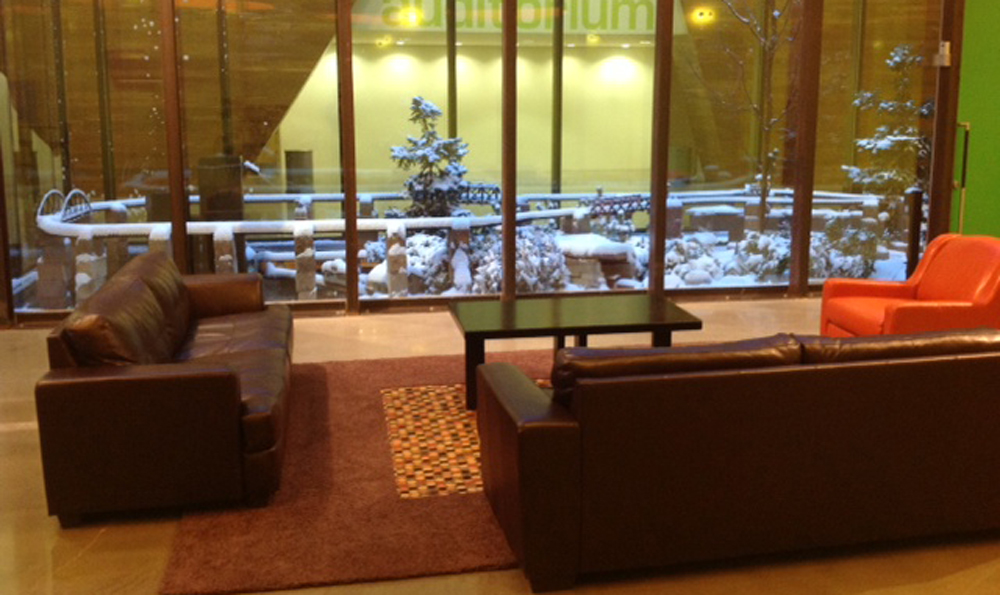 Our group built everything in sections, exactly as it was to be set up. The church theme for the project was "Light Will Shine."
In December, we moved the sections into the light box, and it fit like a glove. The trains ran without a hitch.
The church continues to display this railway every year around Christmastime, and it's a popular feature. Learn more about the church at their website.
Learn more
Ideas for elevating your railway