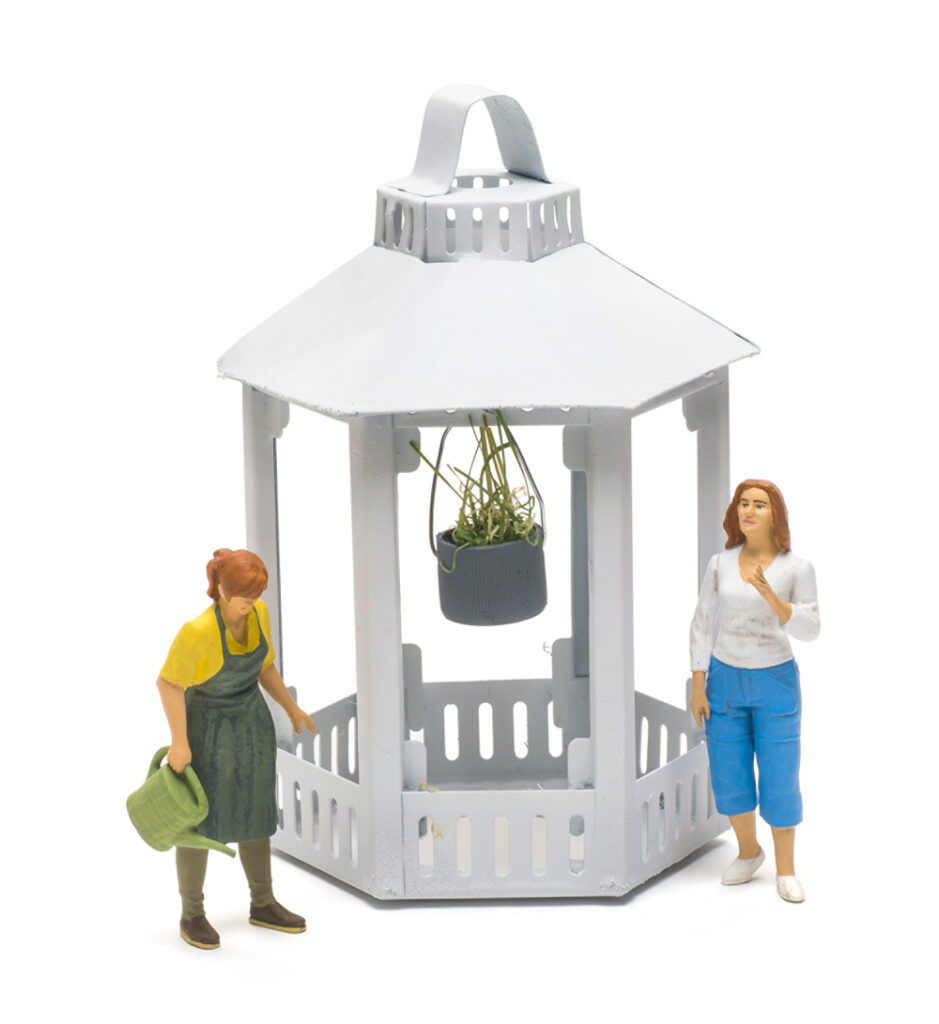 DIY garden train gazebo
While shopping at a local thrift store, I spotted an aluminum tea light candle holder. The shape and size approximated a large-scale gazebo. With minor modifications and spray paint, it would make a weatherproof and inexpensive display piece in the railroad. I added a miniature hanging basket plant, made from a glue-stick cap, paper clip wire, and a small scrap of outdoor carpet. Follow the steps to make your own gazebo. Find a similar tea light holder at Michaels (Kate Aspen series), Menards (Enchanted Garden line), or search Amazon for "mini lantern candle holder."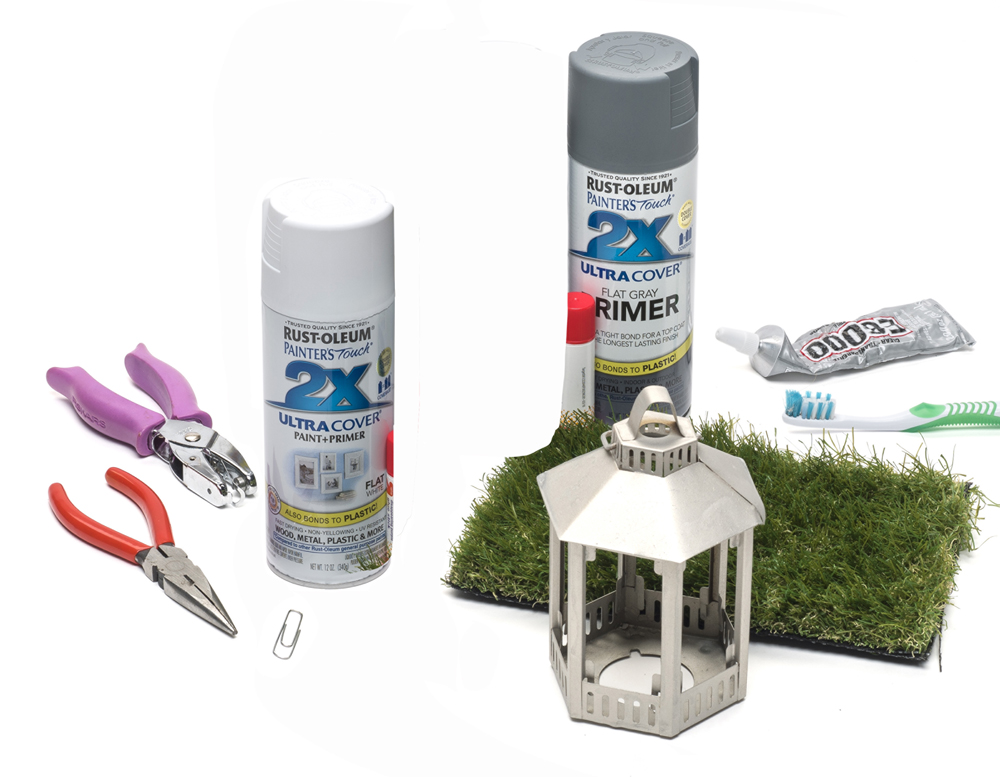 Supply list
Lantern tealight holder
Old toothbrush
Rust-Oleum Painter's Touch 2X spray paint (primer and white)
Cap from bottle or glue stick
Paper clip or other small gauge wire
Scrap of outdoor carpet
E6000 or other waterproof glue
Medium-sized hole punch
Pliers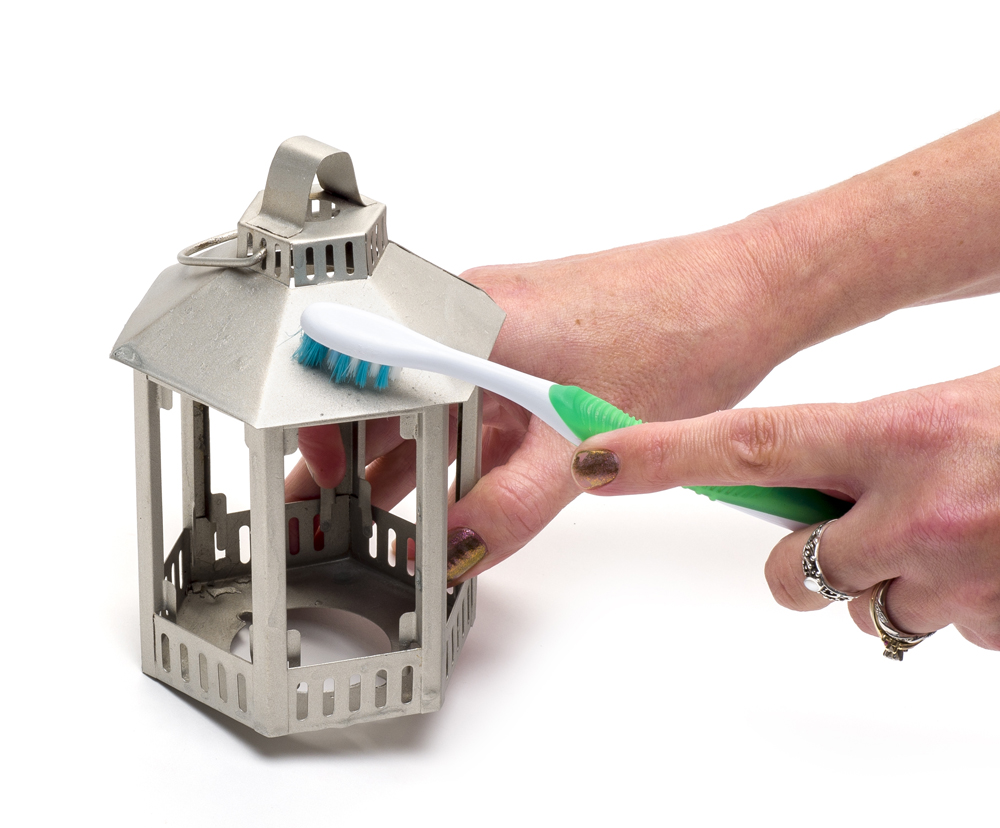 Remove the handle from the tealight holder before gently washing the structure and cap. Allow both parts to dry.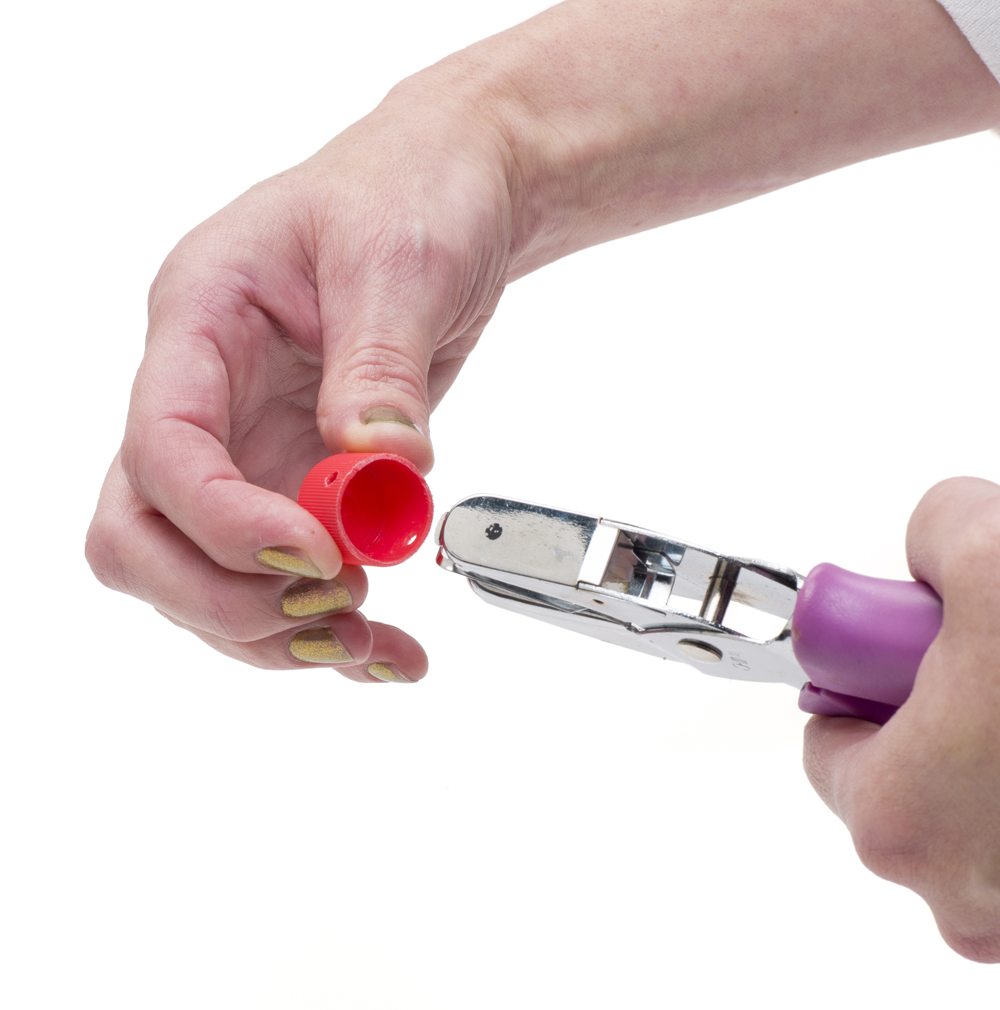 Use a medium-sized hole punch to make holes in each side of the glue-stick cap. Optionally, you could use an eyelet punch.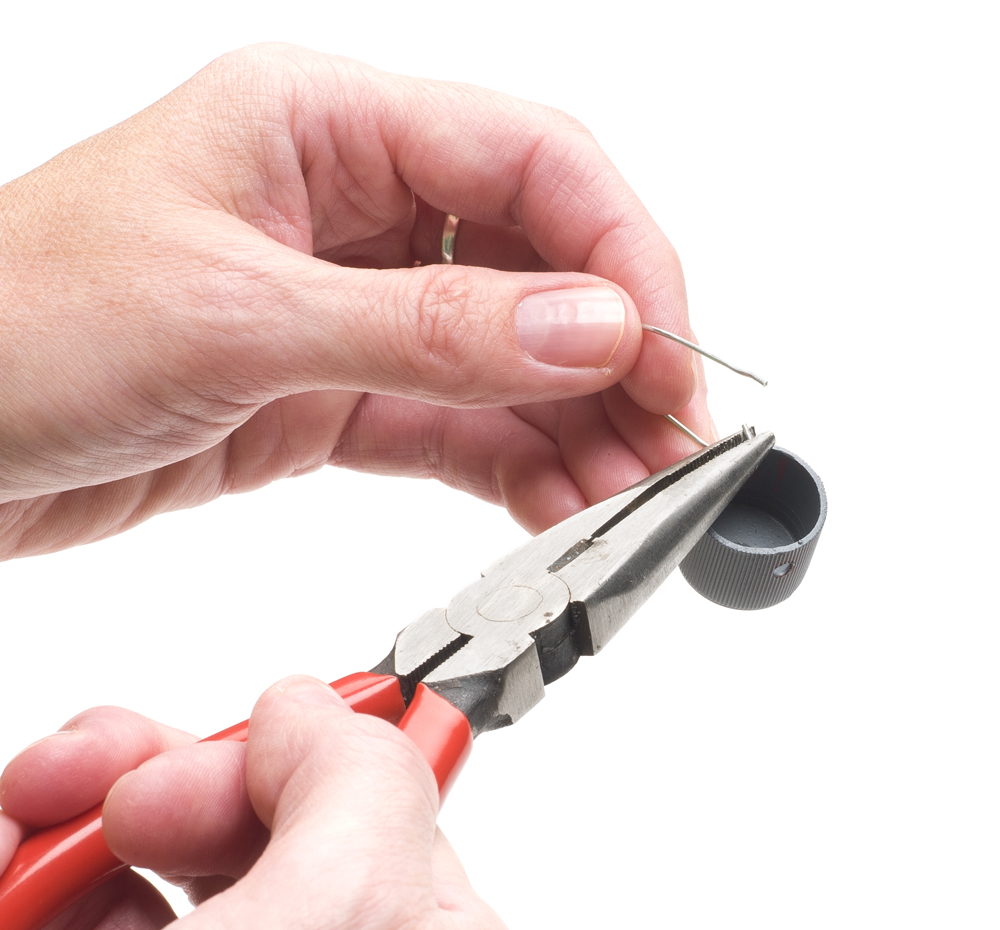 Use needlenose pliers to reshape a metal paper clip into a wire basket hanger. Attach the wire to the basket.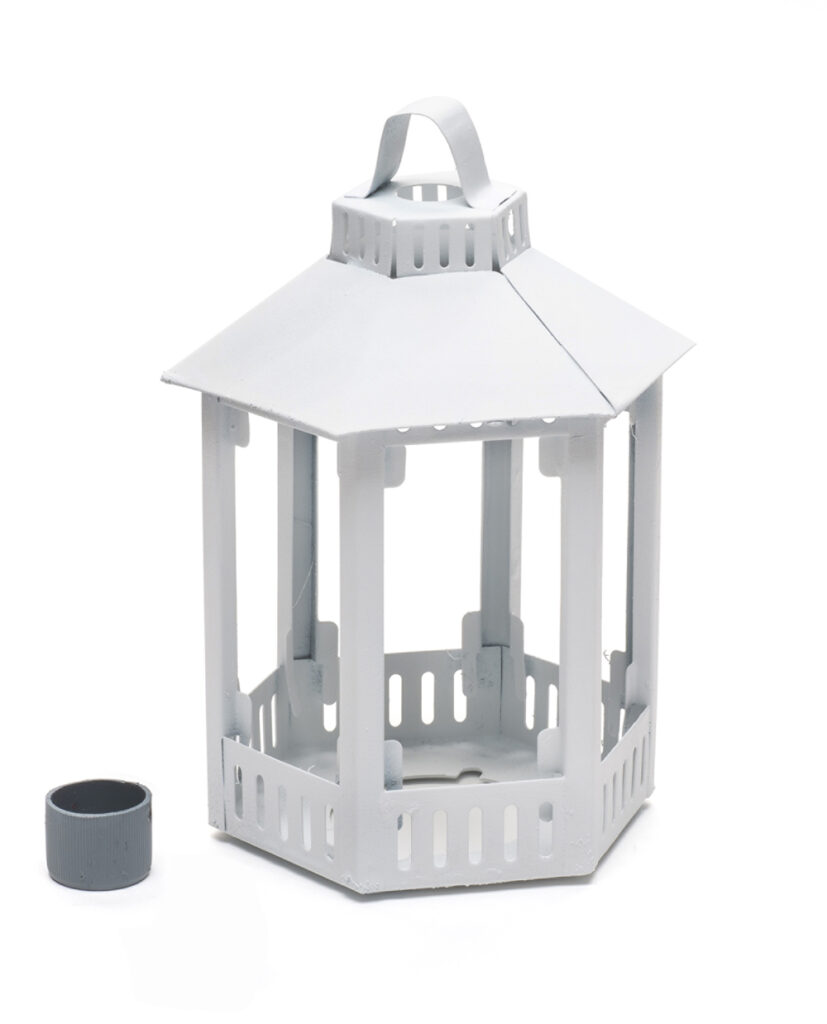 Prime and paint the gazebo and plastic flower basket.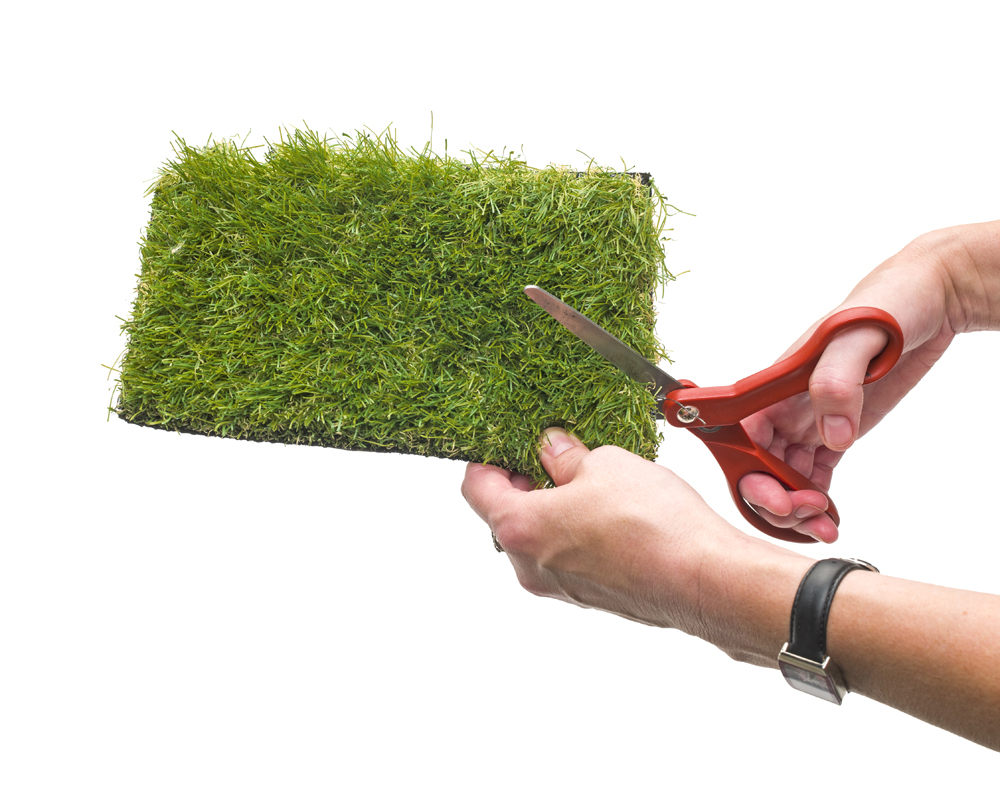 Cut out a circle of outdoor carpet. Add a dab of glue inside of the basket, and press the carpet scrap in place.
Add the basket to the gazebo and place in your garden!